Greetings from the polar bears in Vienna and Tallinn
Feb 8th, 2018 | By
mervi
| Category:
Tallinn
8.2.2018 by Evi from Tallinn
Nora is curious and skilful climber! She likes cleanliness- she often puts her food on some object, rarely eats on the ground. Nora is a very sensitive polar bear. She is playful and she likes to throw things: she threw the new yellow ball, which we brought her to Schönbrunn, on the roof!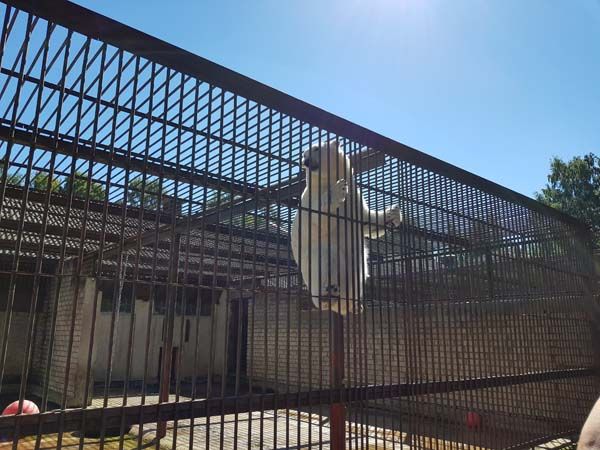 Where did the ball land?
Ranzo stood and waited for Nora, who was on the other side of the wall. I think that they will be a great couple!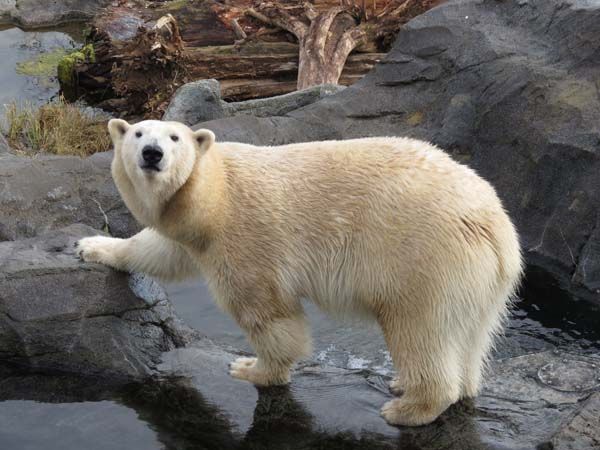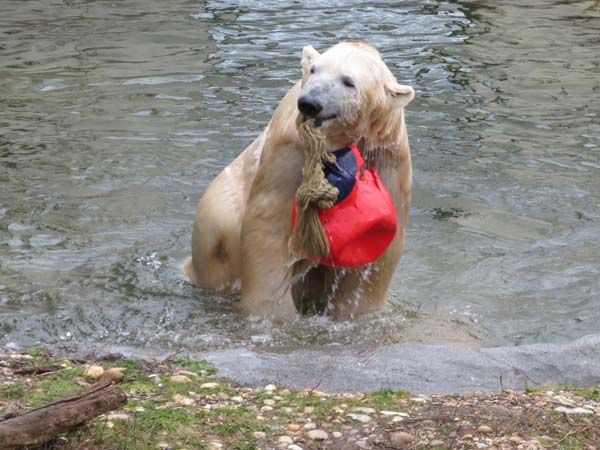 Nora is now in a good zoo: she is relaxed and feels fine, she has kind and friendly keepers… I hope she will be happy with Ranzo …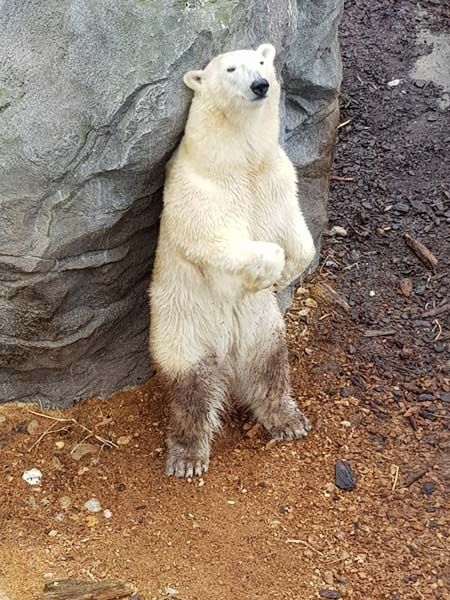 There is a little snow in Tallinn now and our polar bears like it very much! Little Aron plays with his mother Friida in the snow. I've seen on camera how they spent the night sleeping in the yard! Nord does not like transport box and he lives still on the old area.
Our Friida has not adapted to the new conditions: she is still very nervous, only walks around constantly.
Aron swims and plays in the pool. When the little snow fell down, they sometimes slept outdoors at night …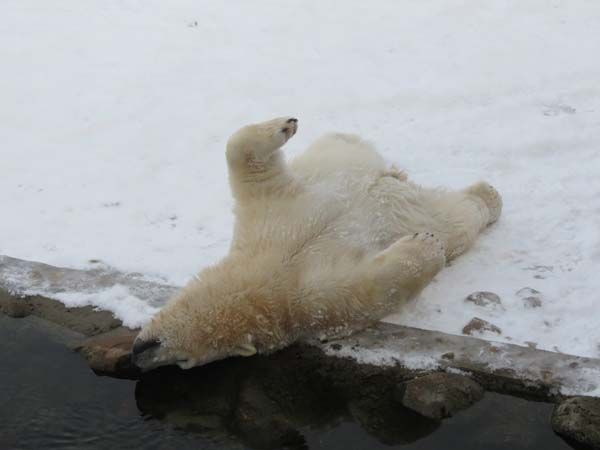 Winter fun with Friida and Aron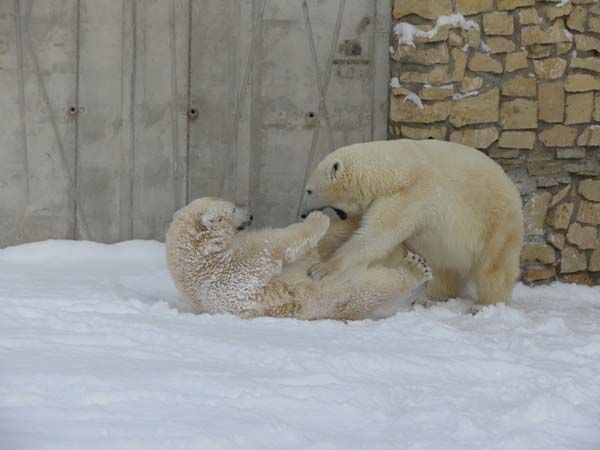 There is a camera in our zoo to watch polar bears
Nora in Tallinn
Nord does not enter the transport box and he is still in his old area.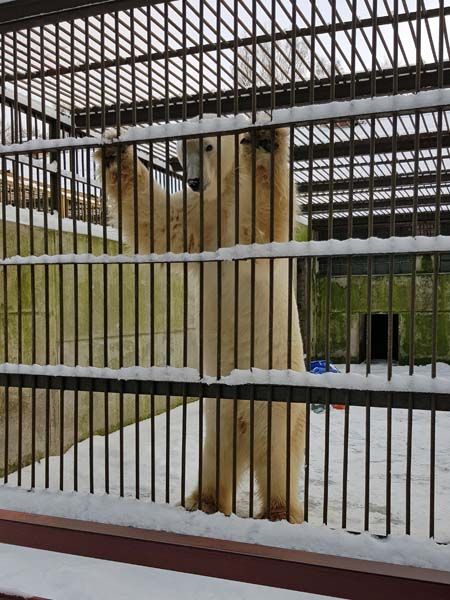 In Youtube you'll find three short videos of Nora showing what a playful girl she is.
Knuti's Weekly wishes all the polar bears and their keepers in Vienna and Tallinn a wonderful Winter time! Let's hope there will be a good solution even for Nord!