Hope is doing fine in Orsa – UPDATED 13. February
Feb 9th, 2018 | By
mervi
| Category:
Orsa
9.2.2018 – Source: Orsa Predator Center, Photos by Johanna Berglund
All polar bears seem to love barrels and the blue barrels are their favourites. Hope is no exception as you can see in the following photos and the video.
She obviously wants to say 'hello' to the visitors, too.
I'm having lots of fun here in Orsa! There's so much real snow in my enclosure. Amazing!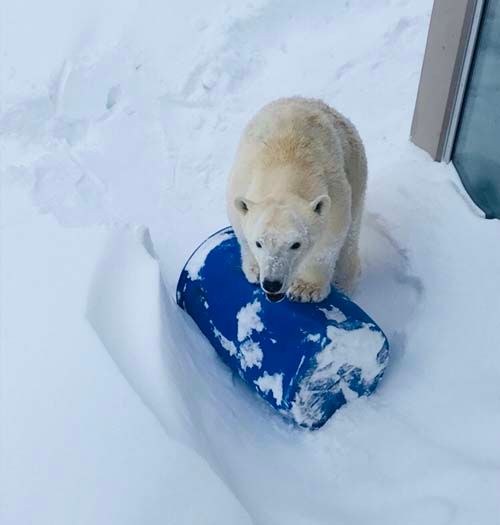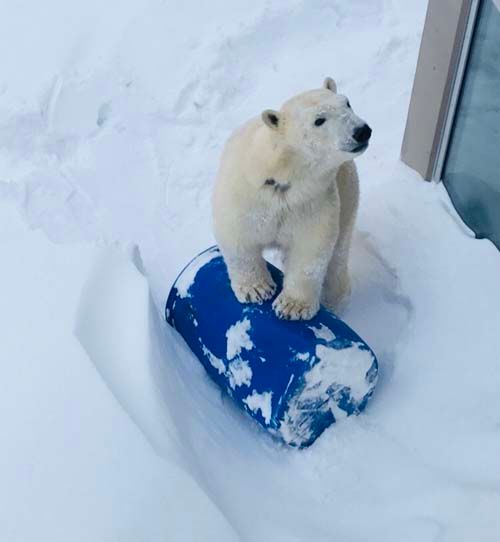 OK, now you've had a chance to admire me closely so it's playing time again!
Hope – the daughter of Flocke and Rasputin – arrived in Orsa on the 19th of January from Antibes in southern France. She is now getting acquinted with her new home – the surroundings and her keepers. According to Johanna Berglund, a keeper in the park,  Hope is delighted by all the snow in Orsa.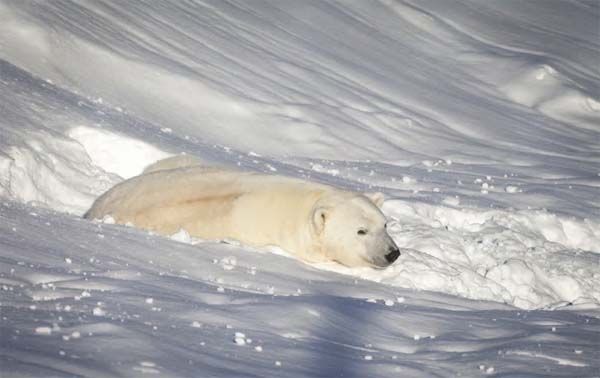 The new polar bear girl has been taken from Antibes in southern France, a park that is part of the same European network as Orsa Predator Center, focusing on conservation programs.
"We received a request for this polar bear, which we thought would be an excellent future female for our polar bear Wilbär, a highly ranked male, whose genes are very important.
Hope is curiously exploring her new home.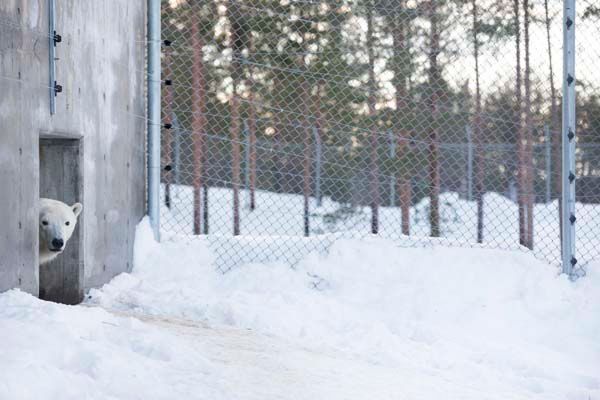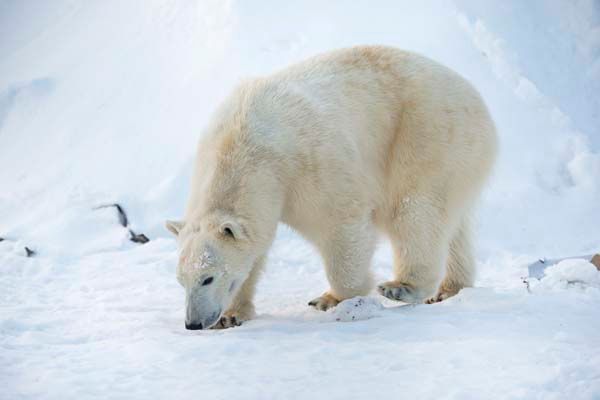 Hope who is just over three years old, came to us on January 19th, and we are ready to give her a good ´introduction period'. It is important that she gets used to the new environment and her keepers. What I can say is that she seems to feel well in our snowy and Winter like landscape and the cold weather.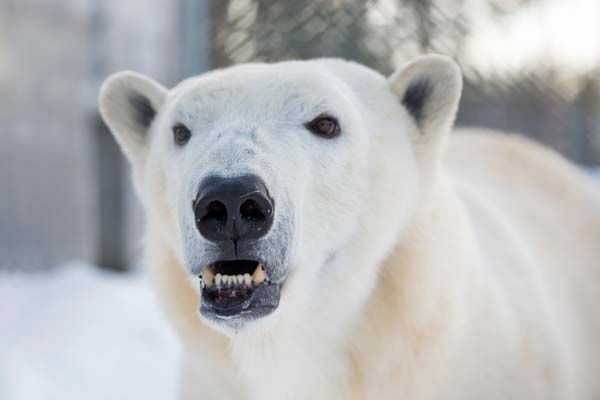 When Hope will be introduced to the other two polar bears, Ewa and Wilbär, is not yet decided.
"It will happen in the near future, we have not yet decided when. We'll take it easy, it'll take the
time it takes. Everything's going fine so far' Johanna Berglund says.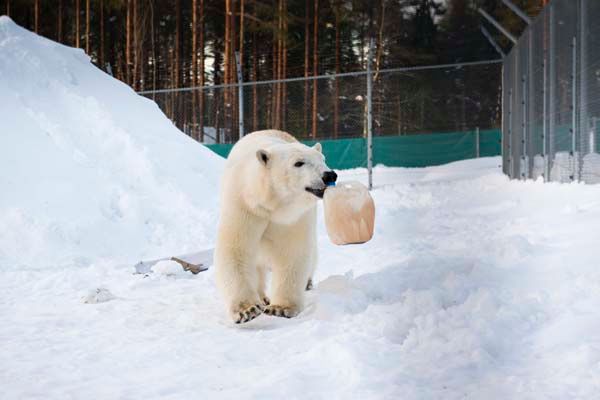 We have hopes for polar bear cubs in the future. The polar bears we have in the park have not succeeded yet, which is a pity because this species is fighting for its survival on earth.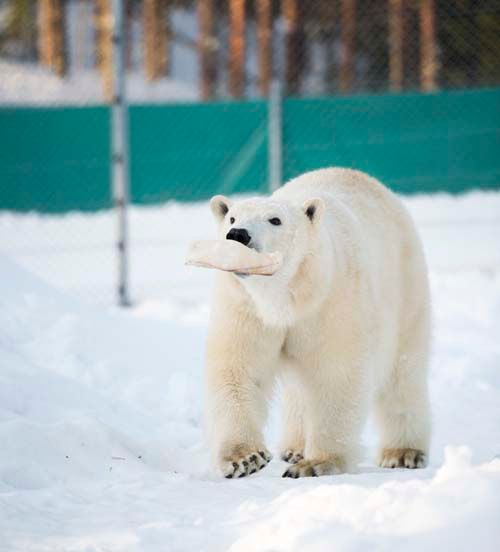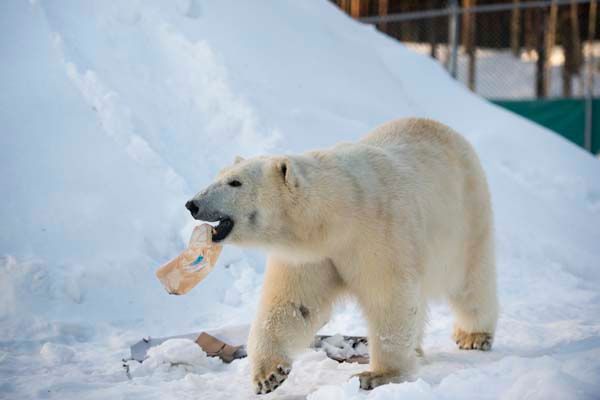 Knuti's Weekly wishes Hope a happy life in Orsa!
My special thanks to Johanna Berglund for the photos and the information!