Kai found a toy in the snow
Feb 4th, 2018 | By
mervi
| Category:
Novosibirsk
4.2.2018 Photos by Nina Kurpatkina
As you already know it has been and still is extremely cold in Novosibirsk. However, Nina challenged the tough weather conditions and visited the zoo on the 27th of January.
It was a bit difficult to find Kai at first but finally he was discovered digging in the snow. 🙂
The treasure hunting was succesful! Kai could proudly present a green barrel to the visitors.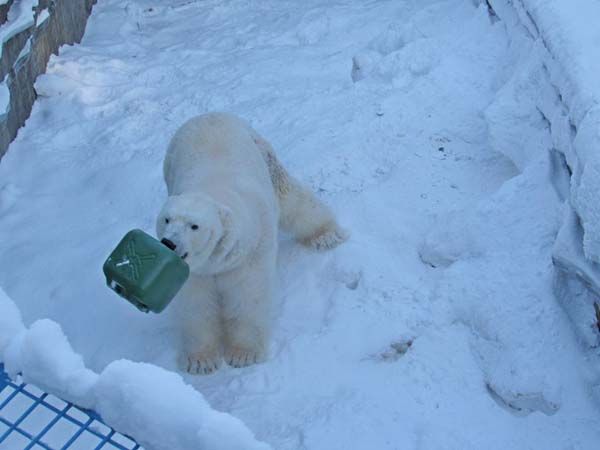 First a nice throw ….
…. oooops! It landed on his head. Not much for a head wear but you must admit it looks very decorative!
Of course, Kai made a thorough quality control of the barrel.
Hmmm, this one looks like a polar bear proof toy.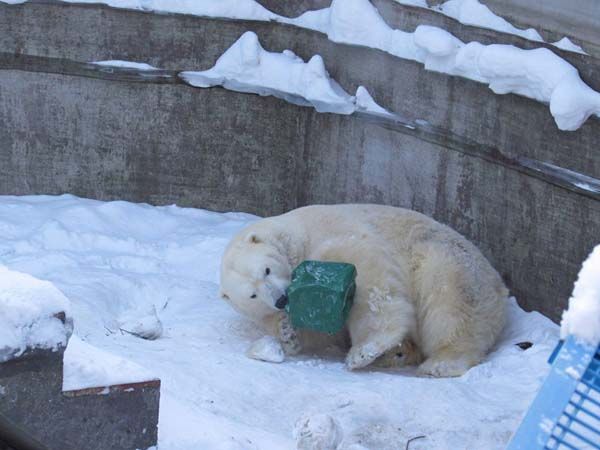 On second thought – there are no such things as polar bear proof toys so Kai did his best to prove his thesis.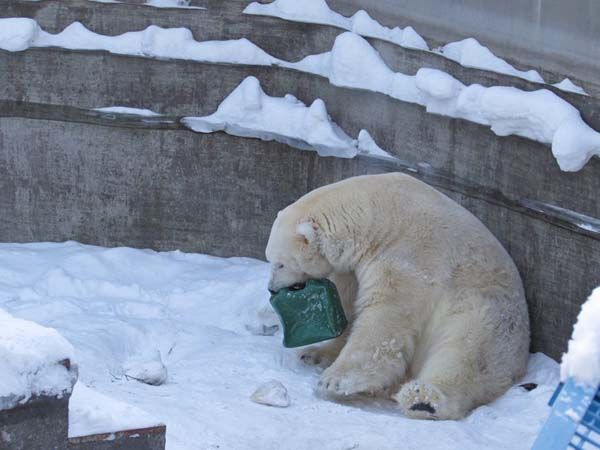 Oh bear, this thingie is a real challenge!
Kai was getting tired ….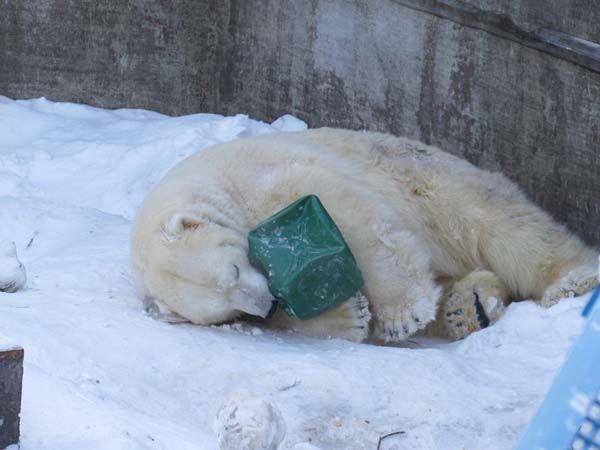 …. and soon his eye lids were very heavy and the big bear was in the land of dreams. Maybe he was dreaming of new ways to destroy the stubborn barrel ….. 🙂