Nika and Kap in Karlsruhe
Feb 17th, 2018 | By
mervi
| Category:
Zoos in Germany
17.2.2018 – Photos by Hans Odermatt
Hans visited the polar bears Nika and Kap on the 27th of January in the Zoo Karlsruhe.
The bear couple gets along just fine so there are good hopes for off spring later this year. As you may remember Kap changed places with the male Vitus who now lives together with Larissa in the Zoo Neumünster.
I don't know if this is Kap or Nika but he/she was napping when Hans came to the zoo. I think it's Nika ….
The curiousity made Nika and check who the visitor was. 🙂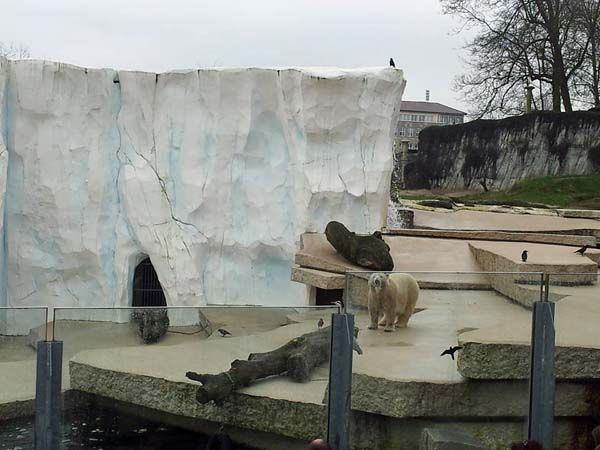 Even Kap showed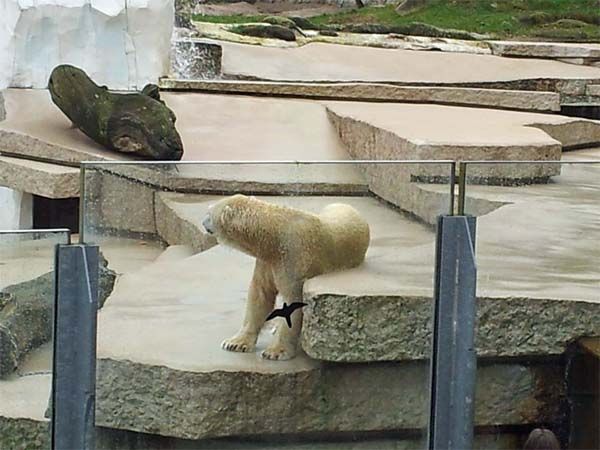 Both bears together watching curiously something we can't discover.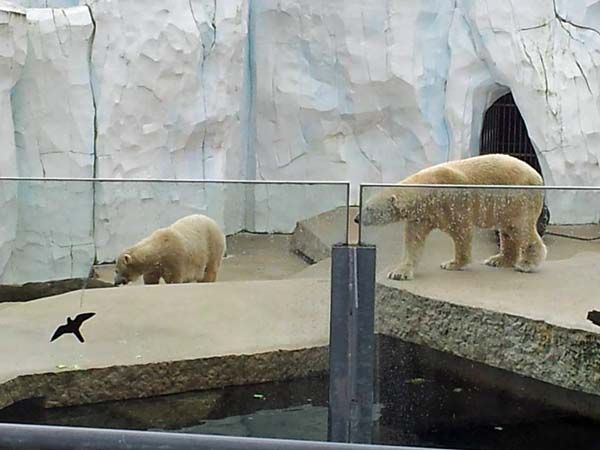 Kap lost his interest and started walking instead.
May I kiss your nose, Madame?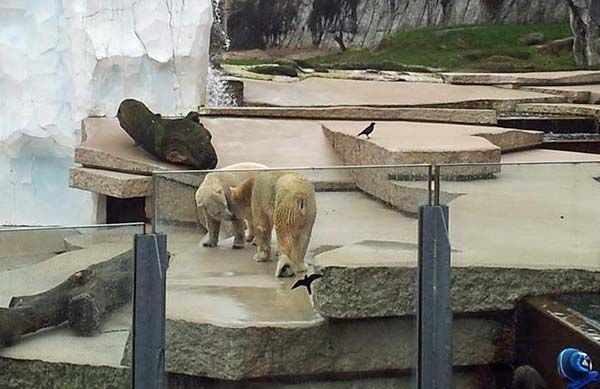 Enough for romantic actions – let's find something else to do! 🙂
The polar bears' enclosure looks quite big. Just look how far away Nika is in this photo!
Let's go for a walkabout!
Wait for me!!
Oh, she's a busy body always leaving me behind! Tschüss!
The utters were waiting for the catering service.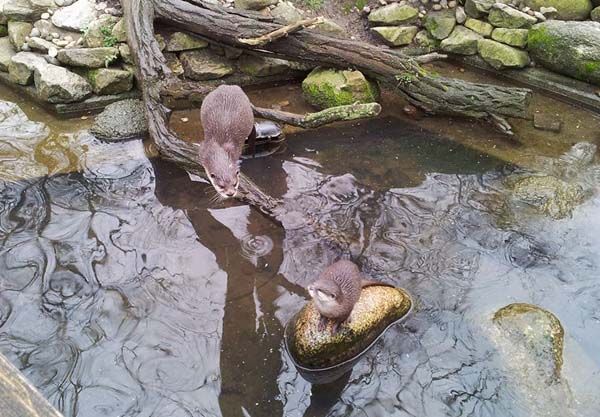 It looks like the seals were waiting for something, too.
The Penguins were 'well dressed' as always. 🙂