Aron got new toys
Mar 24th, 2018 | By
mervi
| Category:
Tallinn
24.3.2018 by Evi from Tallinn
I visited our zoo in Tallinn today (21. March).
Friida and Aron have got some meat, so they were enjoying the yammy treats.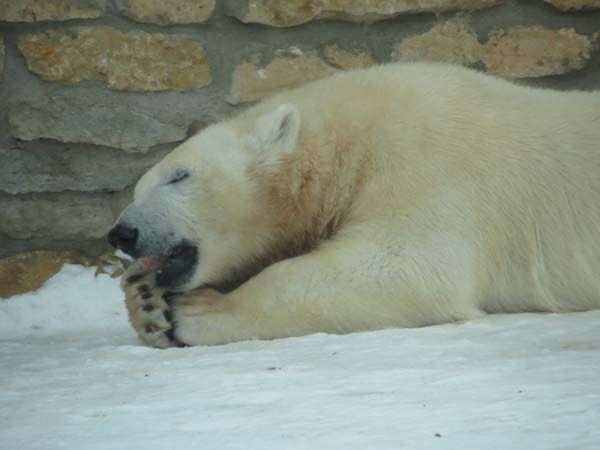 Aron holds the piece of meat so gently as if it was a teddybear.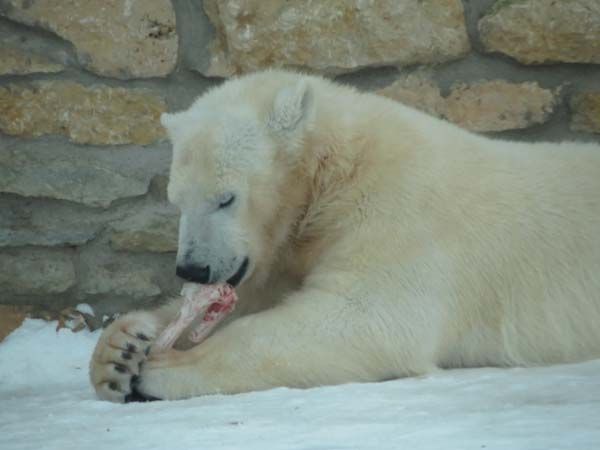 There were some dinner guests, too! 🙂
It seemed to me that Aron needed some new toys, so I bought him such of balls (marine fenders) as I have brought and later sent to Nora in Vienna. Nora likes to play with these balls very much, I hope these are nice for Aron too.
These are the toys that I brought to Aron. Unfortunately he didn't get them today, they will be given him tomorrow. I hope he will enjoy playing with them!
Nord prefered to stay inside.
22nd March
On the following day at 9 am I visited the zoo again. When the zoo was opened Aron and Friida were sleeping sweetly.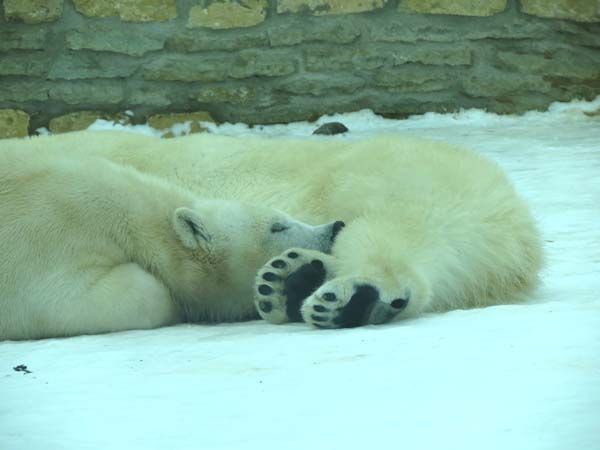 Suddenly Aron discovered  interesting things ….
In a few minutes Aron received three new small balls: orange, yellow, and white. He was so excited and didn't know what color to take  first …
Oh bear, there are many of them! What to choose???
Maybe the orange ball ….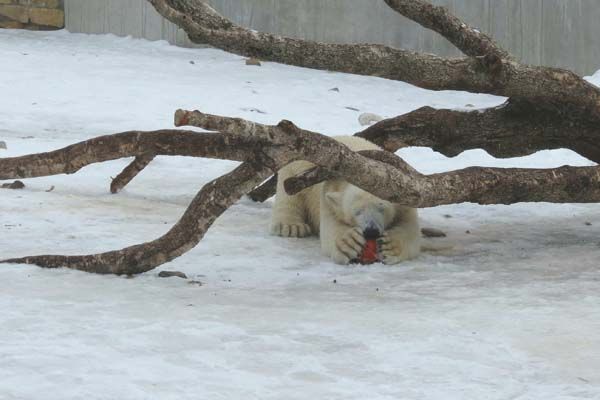 ….. although even the white is so funny!
These balls are just the right size so I can carry them in my mouth! 🙂
I'm sure there's something under the water, too!
Of course, Aron found even the yellow ball and had a nice diving session with it.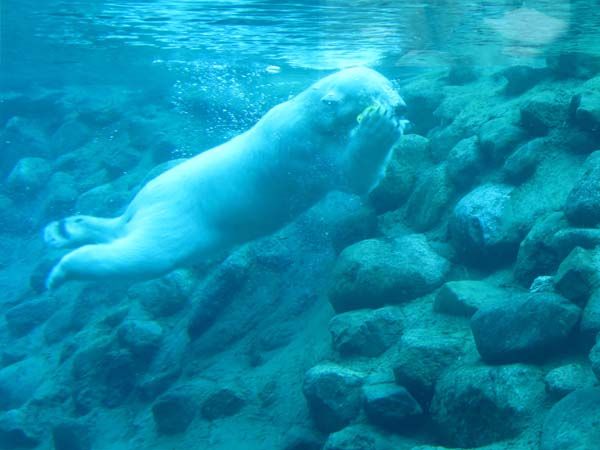 Aron enjoyed playing with the balls for some hours… I watched the zoo's web camera in the afternoon and he was still playing with them…
Polar bears like these little balls (marine fenders): these are so colorful, lightweight and they have "ears" from which to seize. I also brought such balls Nora to Vienna. Because she liked them so much, I sent her a package later.
Nord was inside even today.