Doncaster – Part 2 Afternoon
Mar 6th, 2018 | By
mervi
| Category:
Ralph's reports
6.3.2018 by Ralph
It was soon afternoon and the Rangers, as the keepers are known, had to start thinking of where they want the bears to spend the night. It was Pixel and Victor's turn to stay in Enclosure 2, which suits Victor. Nissan and Nobby are always kept away from Victor at night, for obvious reasons. They get the run of the remaining enclosures. All three enclosures have enough covered den spaces for the bears to sleep separately, though they usually like company.
The first problem was to get Nissan out of Enclosure 2 by bribing him with food. This notice explains to the visitors what is going on.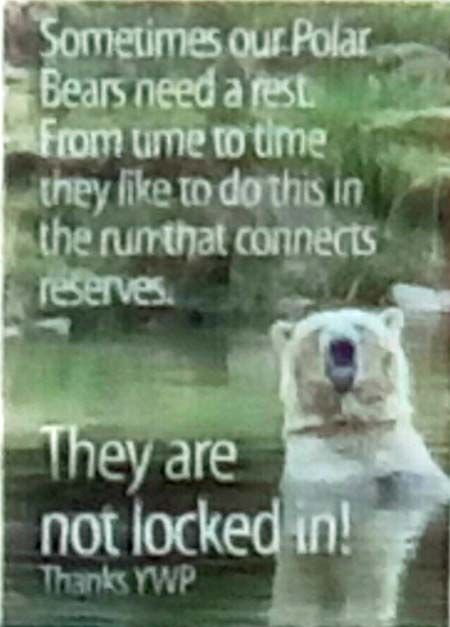 Nissan wanted to go back to Enclosure 2, so did not agree with the notice.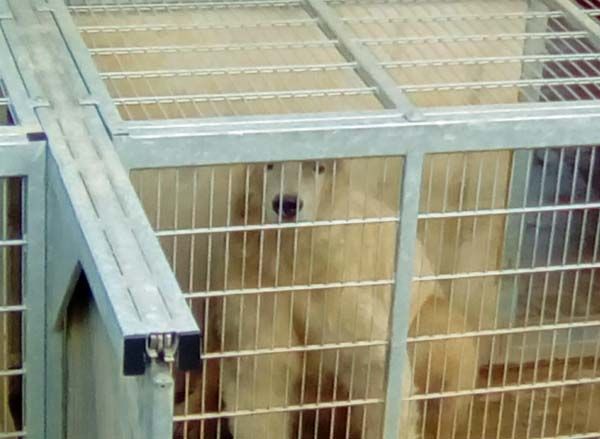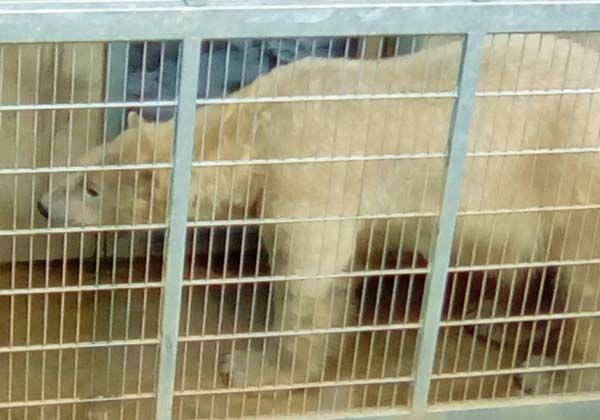 In the end he got the message and being the cheerful chap he is, Nissan was soon back where he belonged.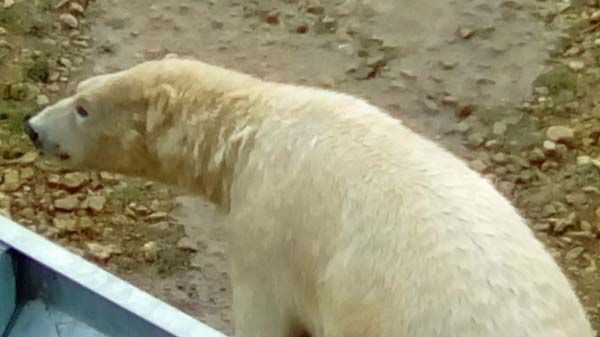 With Nissan on one side, it was time for Victor and Pixel to be given some treats. They heard their names and came over from the far end where they had been watching something interesting in a neighbouring field.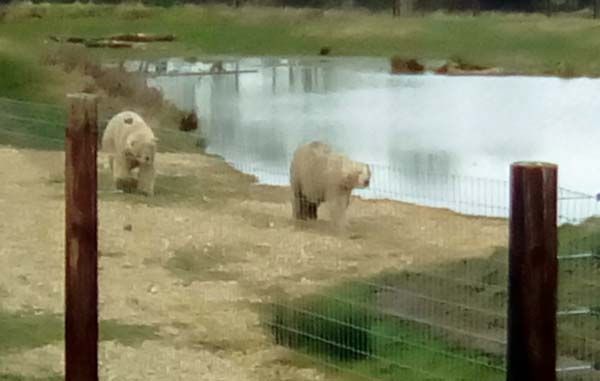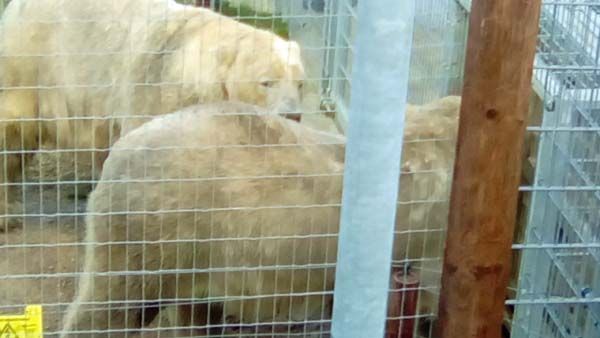 You cannot see the Ranger offering them baked potatos. These got a mixed reception, but Victor did growl once at Pixel to remind him of the service order.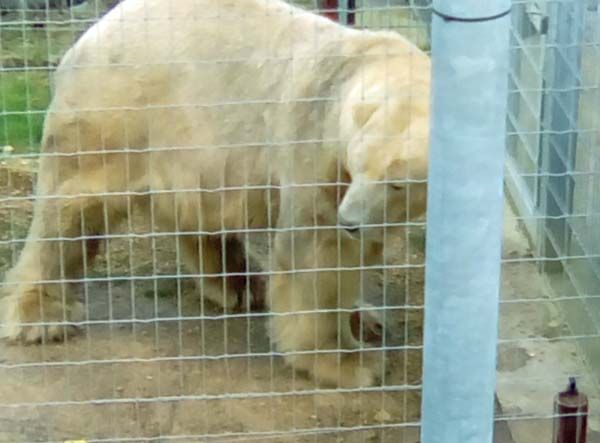 Pixel wanted some more food, while Victor had gone off for his rest.
Next it was Nobby's turn. This chart shows the size of a typical adult Polar Bear.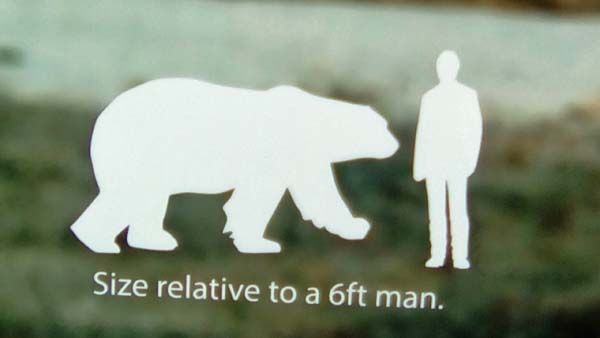 Here are Nobby and Ranger demonstrating the real life version: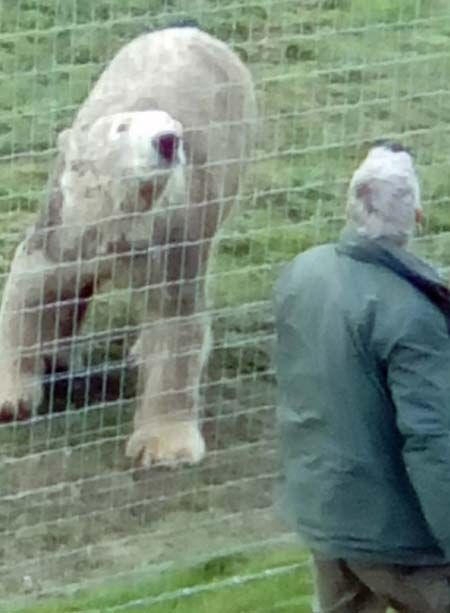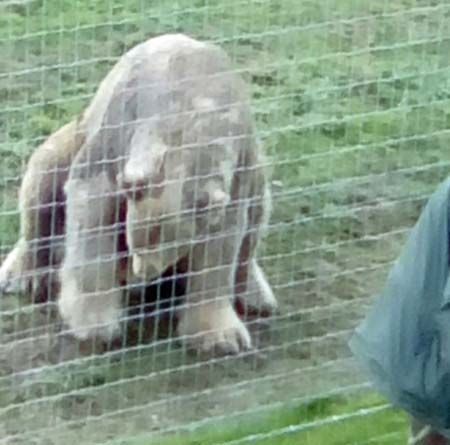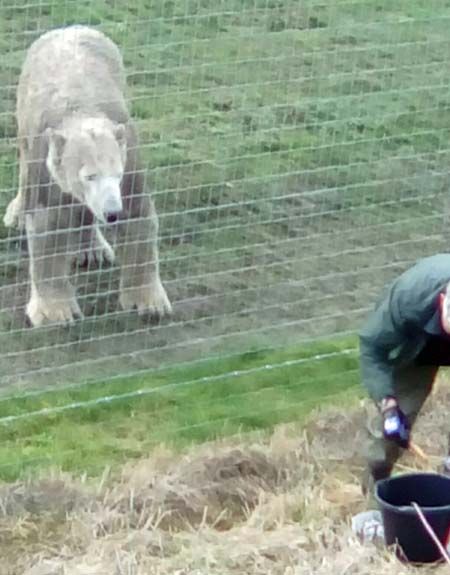 Like his mother and sisters, Nobby knows how to get attention: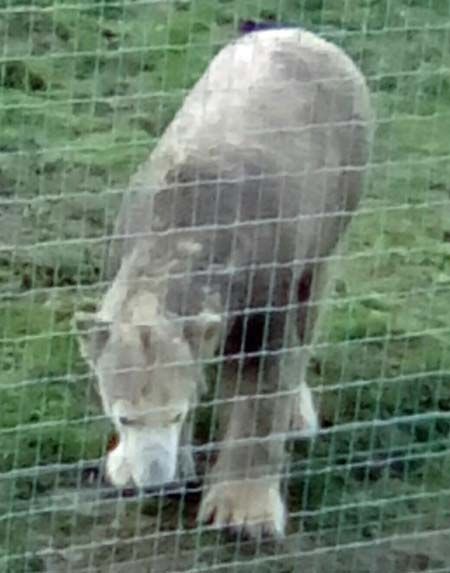 In this shot, you can see the blood stain from the burst boil. It was starting to heal and Nobby was clearly quite relaxed.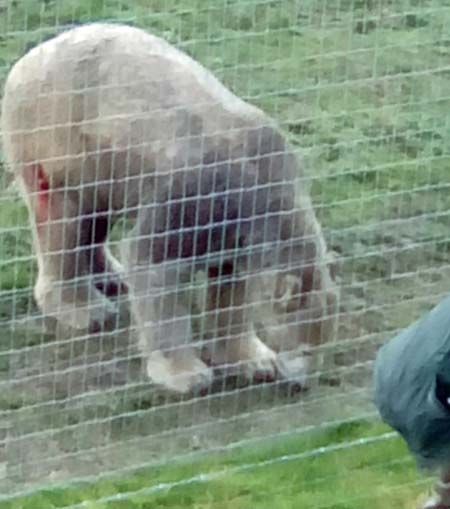 Sufficiently relaxed to watch his Ranger go. Does that look remind you of another young Male Polar Bear?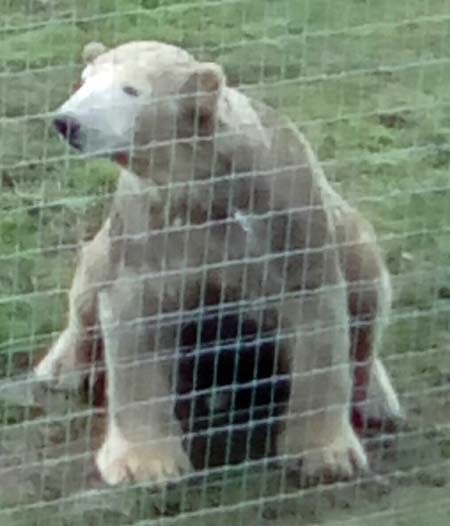 My last pictures from Project Polar show Nissan chilling out at the end of the day: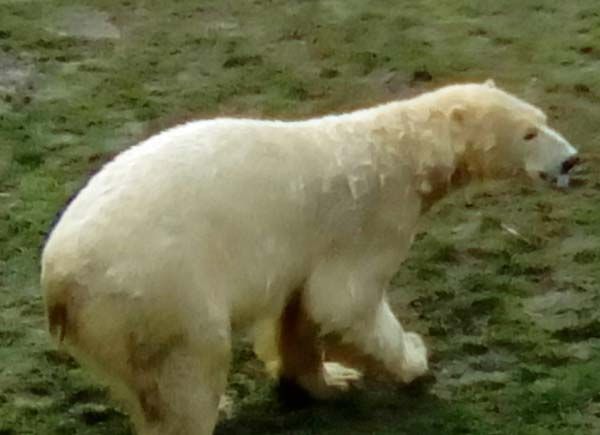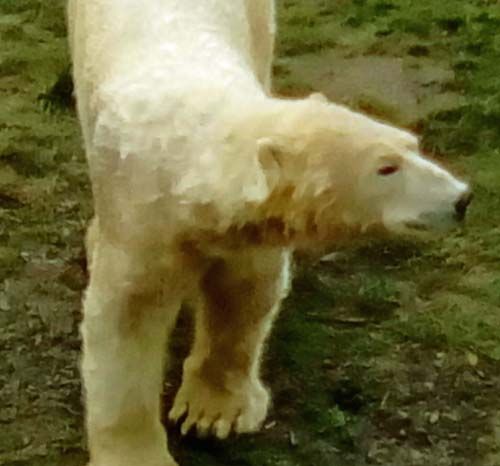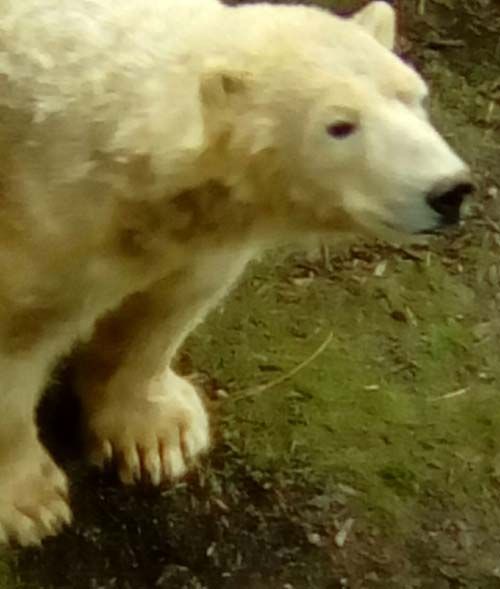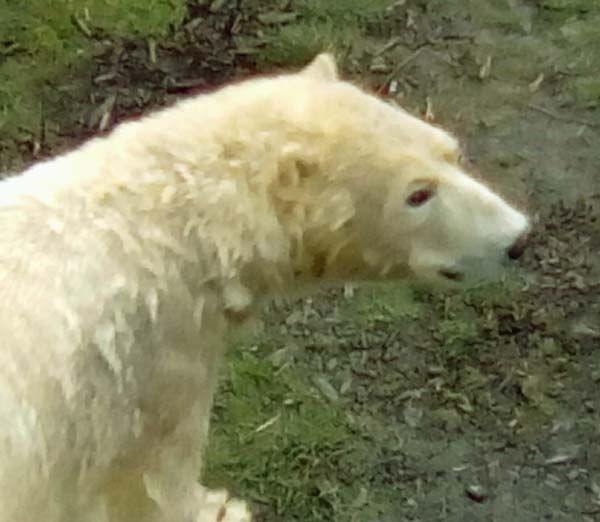 Nissan here seems to be saying Dosvedanja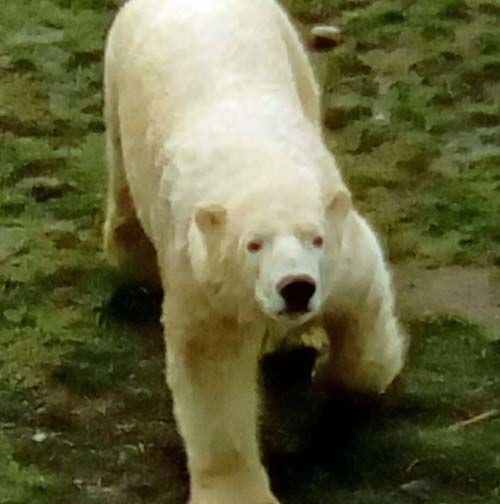 Or as this Post puts it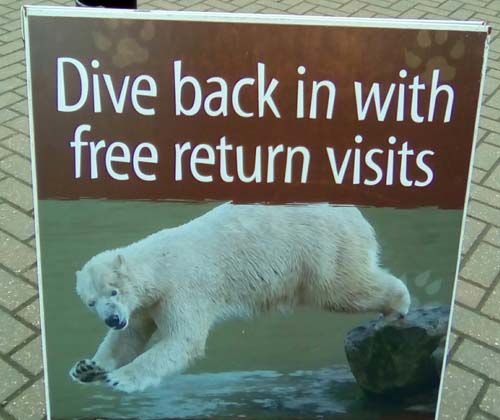 Well, free if you have an Annual Card like me.
YWP is home to many other interesting animals, but most have to be seen in the photographs on Facebook, but I did manage to make the acquaintance of two sisters from Germany, who are every bit as rare as the Polar Bears and just as at home in the water.
Let me introduce you to:
And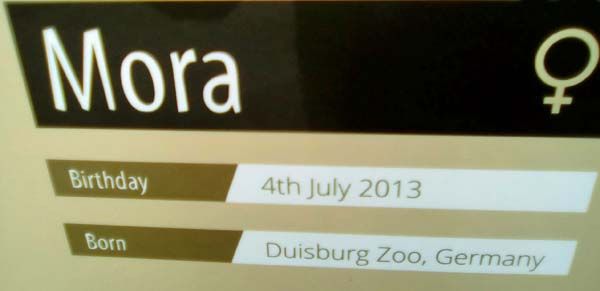 Not guessed yet, well here are the ladies' passport photos: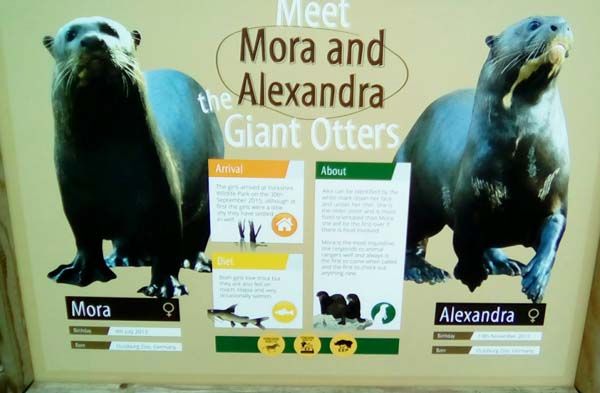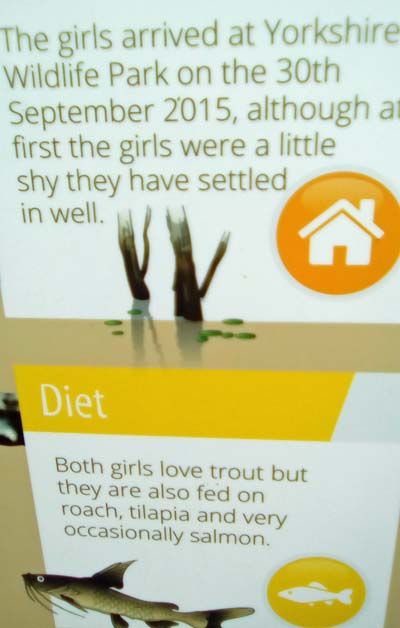 As you can read from the sign, these ladies have expensive tastes and they are strong characters as well. Hollywood Film Producers take note!
And here they are in action: