Gerda and Kai had a lazy morning
Mar 30th, 2018 | By
mervi
| Category:
Novosibirsk
30.3.2018 – Photos by Anna Novikova
We all know that there are morning when we simply don't want to get up. Even Gerda and Kai had one of those mornings ….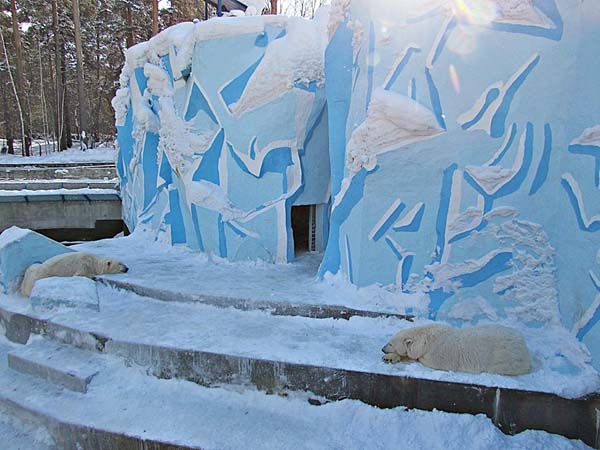 Maybe we should rise and shine …..
….. on the second thought, why not continue sleeping ….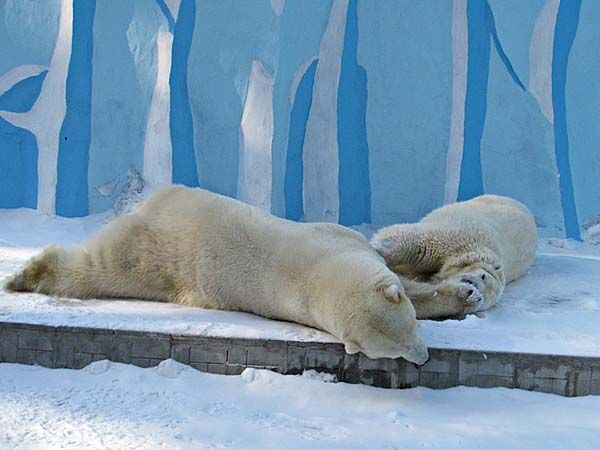 Gerda made an effort to stand up ….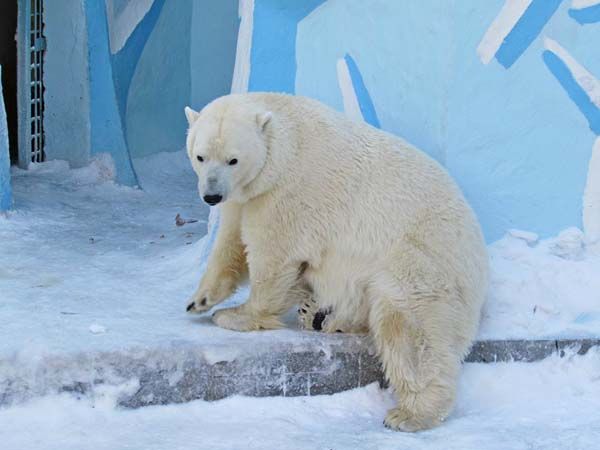 …. but decided to go back to the land of sweet dreams. 🙂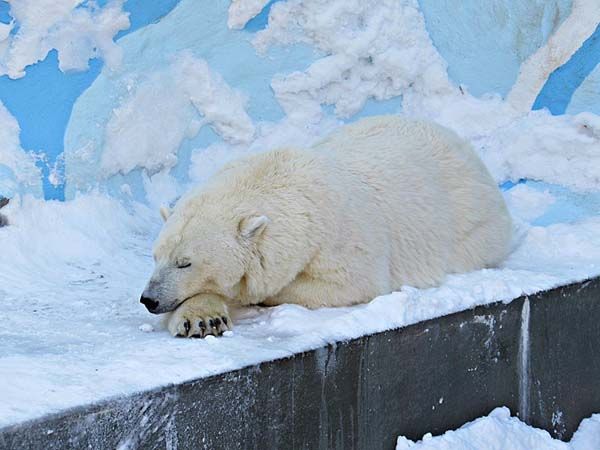 Kai thought it was time for some action anyway. Lying in a typical polar bear pose is action, too!! 🙂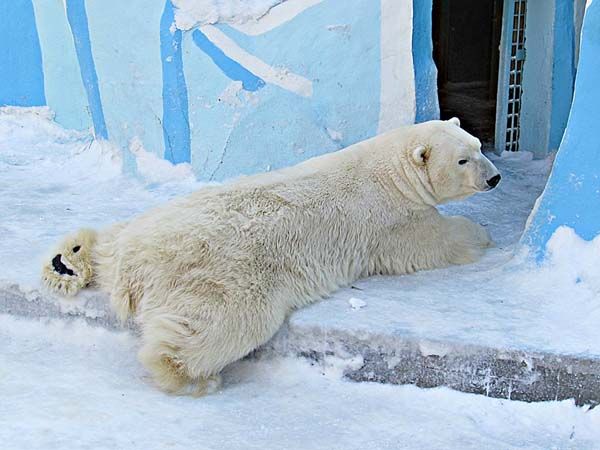 Maybe some light gymnastics will make me feel more like an action guy.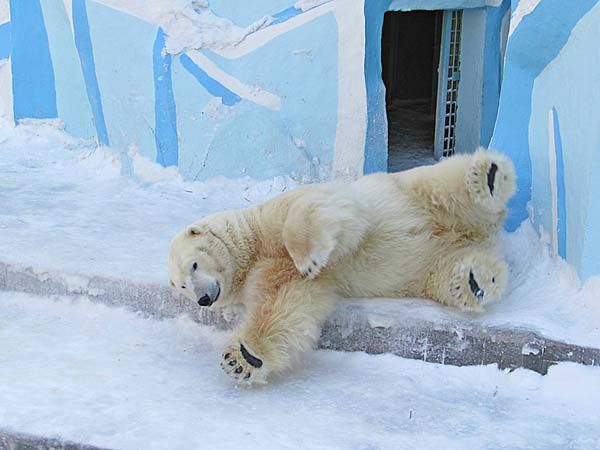 Kai found a toy and now the visitors were waiting for wild games.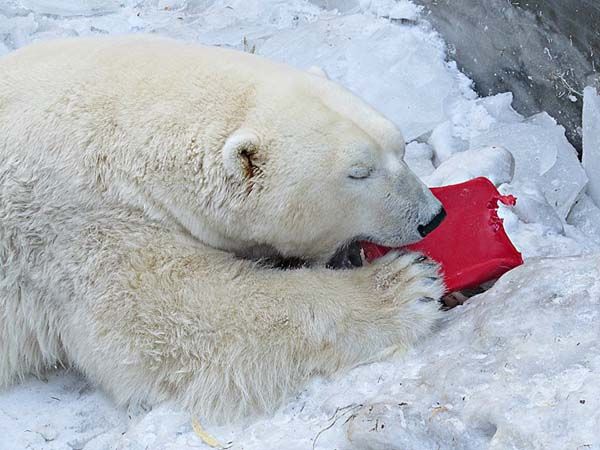 Well, wild games can be done lying on my back!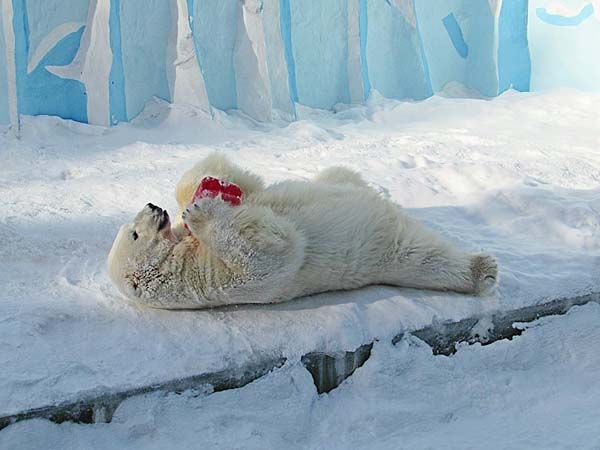 Oh bear, is that stupid toy escaping???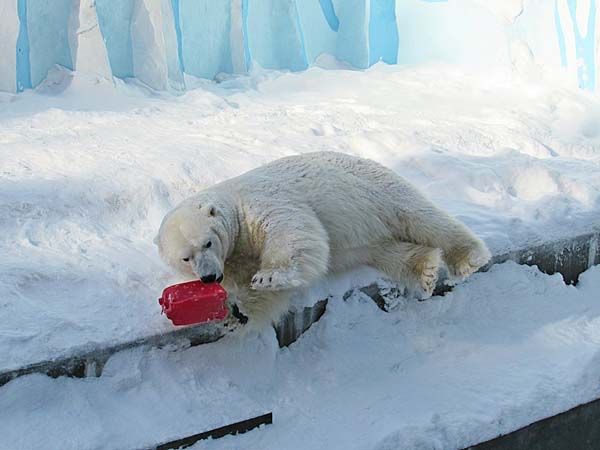 Caught you!
I'm not really in a playing mood today.
I try to take a walk on the stair anyway ….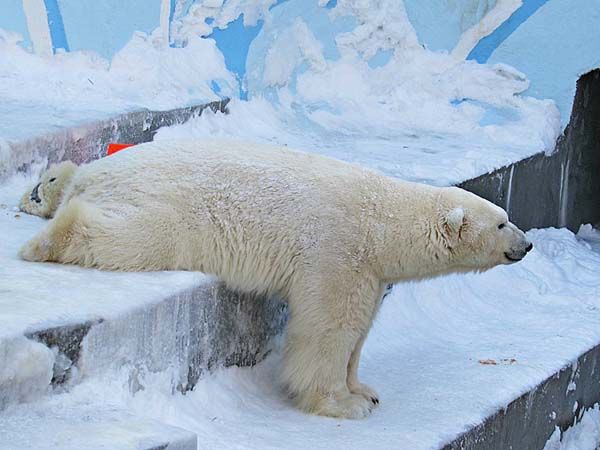 The steps are so slippery!
Kai thought it was wiser to take a nap and not risk 'incidents' on the icy steps.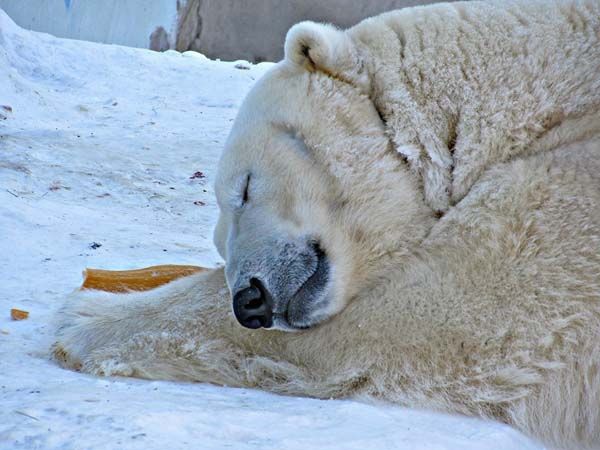 After a long nap Gerda and Kai felt relaxed and ready for their daily fun.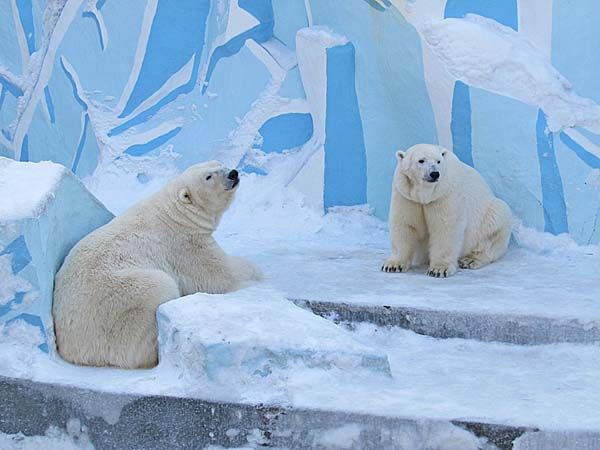 And now – ACTION!
Kai is busy with a canister, and Gerda takes care of a ball