Gerda thinks Kai is getting too macho
Mar 12th, 2018 | By
mervi
| Category:
Novosibirsk
12.3.2018 – Photos by Anna Novikova
Privet (hello) to you all! I'm Gerda but I'm not fully awake yet. I must have my meditative morning moment before getting more active.
OK, now I feel ready for this new day! I hope  I'm looking beautiful …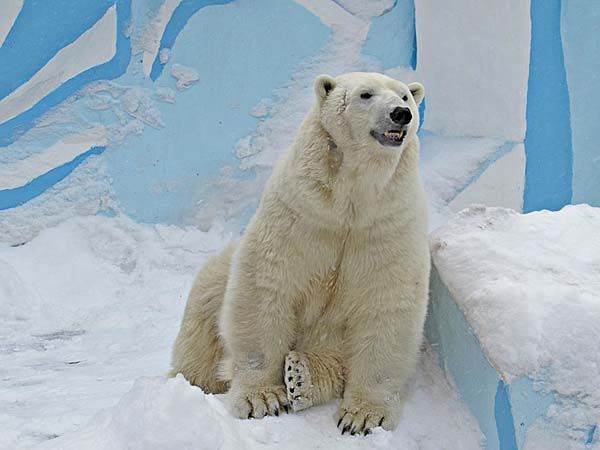 First I must check what's going on in the neighbourhood …. I also want to see if Kai is awake ….
Good morning, dear Gerda! Here I am looking better than ever – if you excuse me for saying so myself. I don't believe in being too modest about one's looks!
You see what I mean!!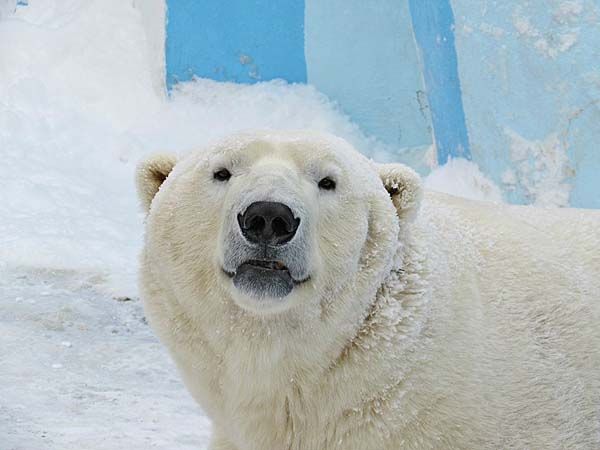 A gorgeous face and a snow covered fur are my 'secret weapons' although you can see them quite clearly. 🙂
And they say women are vain!! Well, I must say Kai IS a handsome guy but I wouldn't dream of telling it to him. He's getting too macho!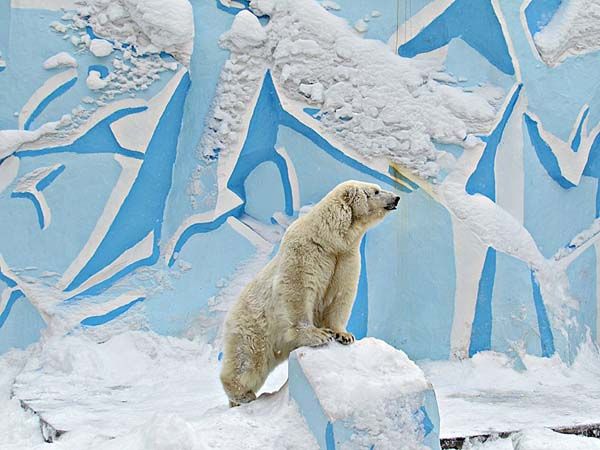 I guess I'd better go and wish him a good morning.
What a nice polar bear weather we have today!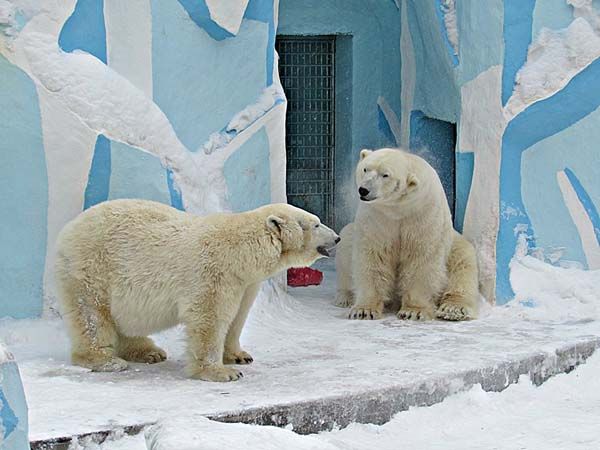 How about some morning games?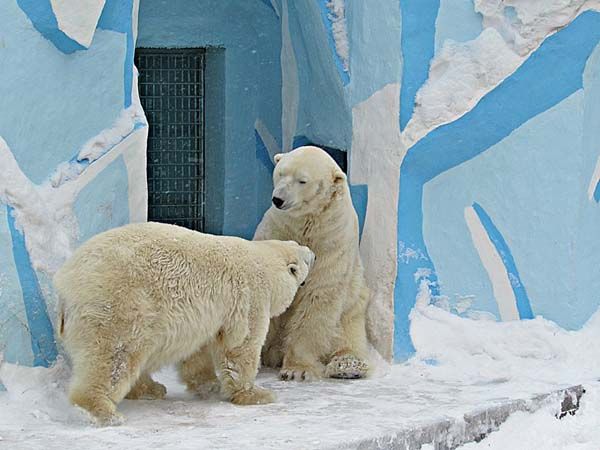 Hihihii, you're tickling my belly!!!
I just love you so much! Let me give you a real polar bear hug!
Oh, there's nothing that compares to gentle wrestling in the snow. A perfect way to start a day!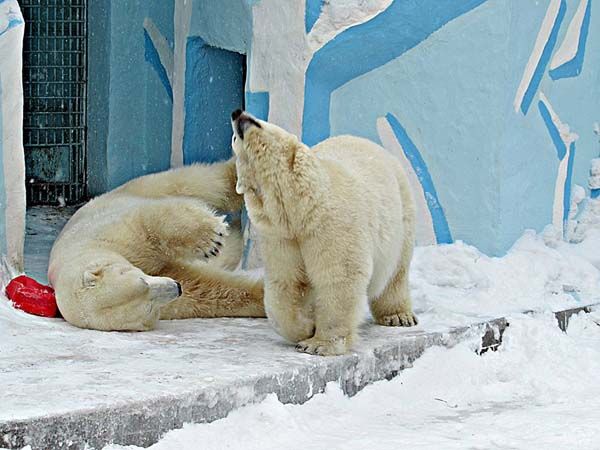 Aren't we lucky to have each other!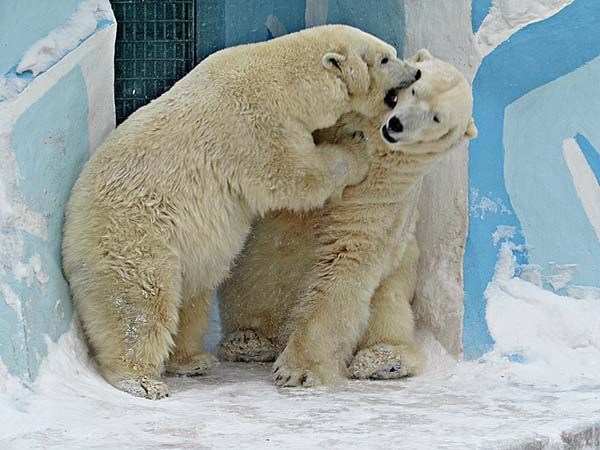 Rostik is still in Novosibirsk but I guess he will soon be moving to another zoo. This lovely boy deserves an  enclosure with lots of space!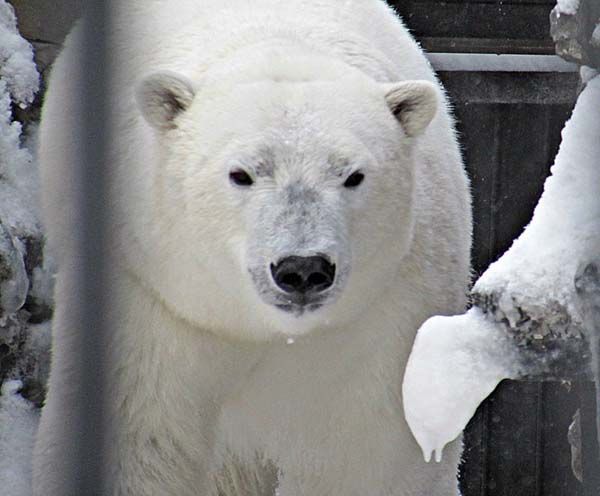 There are many beautiful cats living in this zoo, too. The Amur tigers love the Winter time ….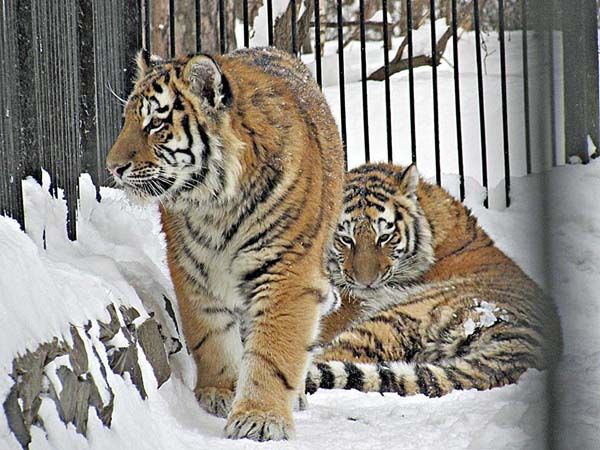 … and so does the snow leopard.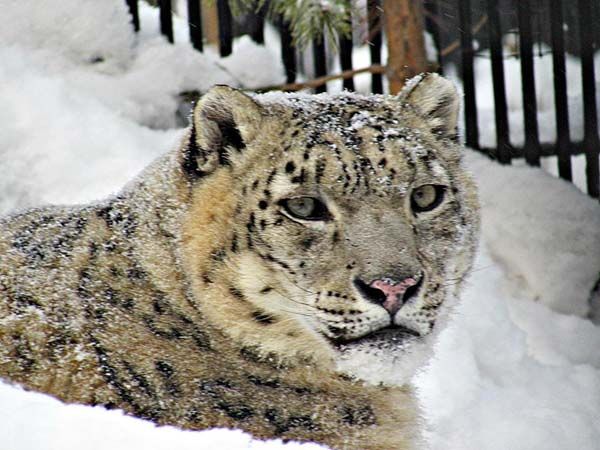 I have the great pleasure of presenting Anna, our eminent photographer, to you.
Dear Anna, thank you so much for these fantastic photos!