Hope and Wilbär are curious
Mar 7th, 2018 | By
mervi
| Category:
Orsa
7.3.2018 – Photos by Johanna Berglund
It's again my great pleasure to forward Johanna's greetings from Orsa to you.
Ever since Hope arrived in Orsa Wilbär has felt her scent. He walks to and fro along the hence behind which Hope is. Hope is often doing the same on her side of the hence but Wilbär is obviously more curious.
Wilbär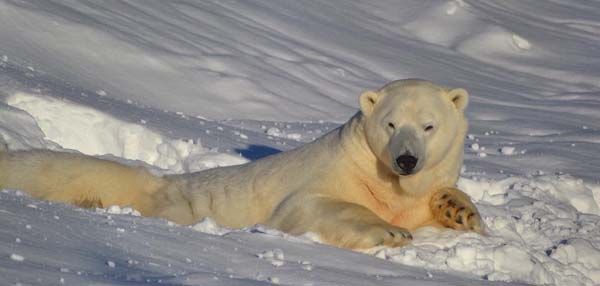 Hope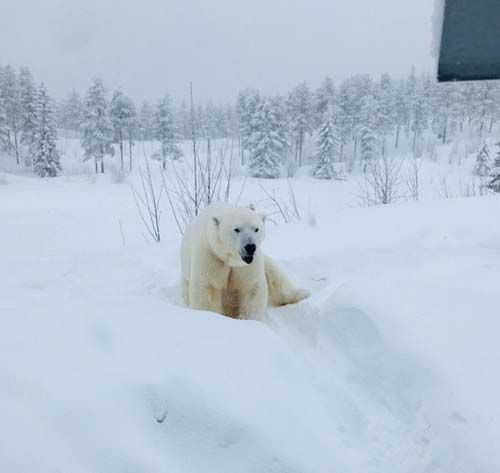 The first days after her arrival Hope prefered to stay in a smaller enclosure near the stable. Maybe she thought the bigger enclosure was a little frightening. However, Hope has now mobilized enough mood to come to the bigger enclosure. She likes to have a nap or two there during the day time.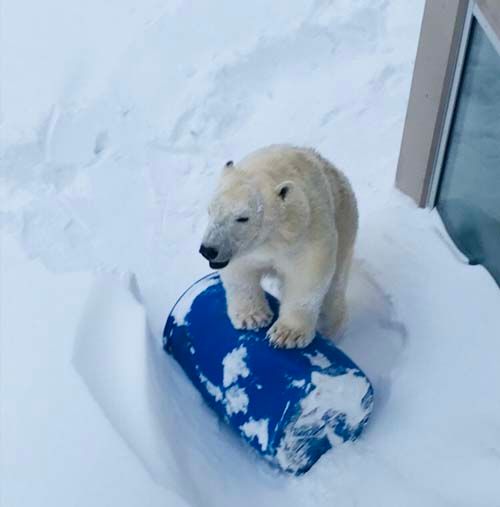 We have a trainee studying Hope's behaviour. She follows Hope daily making notes of what she does and how she developes. It will be interesting to see how our young bear girl has developed during her time here.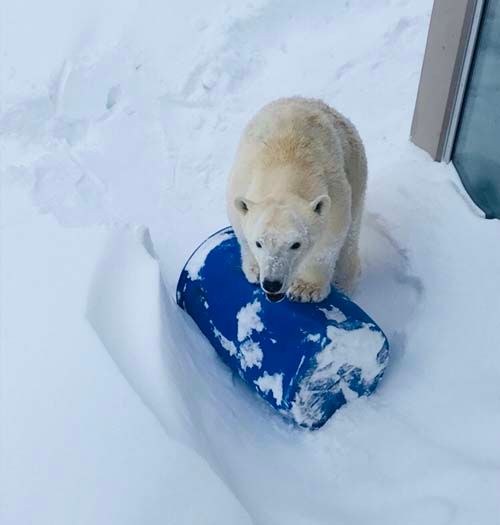 We haven't noticed any change in Ewa's behaviour after Hope's arrival to the park. All the bears are eating well, play a lot in the snow and enjoy lazying on a sunny afternoon. Hope is getting used to her new 'diet – it takes some time to get used to the Swedish flavours. 🙂
The following photos show us Ewa in the snow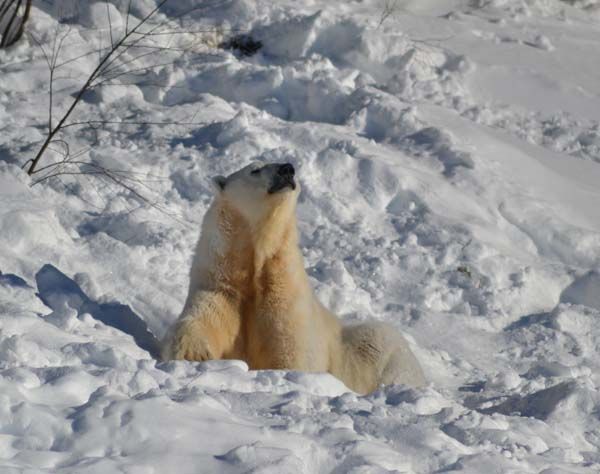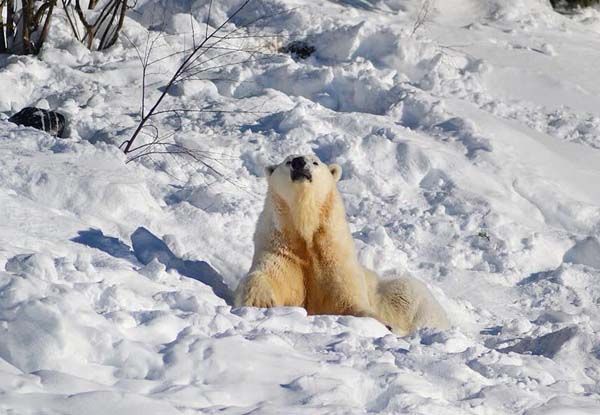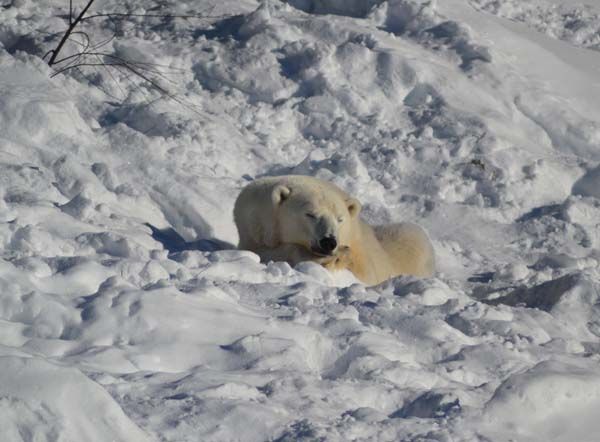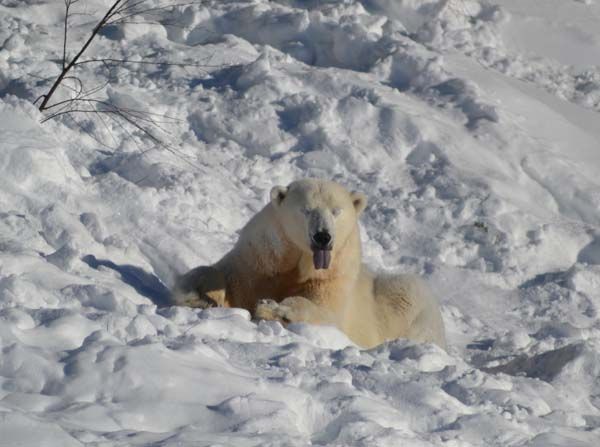 Our tiger babies are very active now. Mama Zaria is busy keeping an eye on them and bringing them back to the den if they escape too far. It will take a while until the kids are allowed to explore the stables themselves.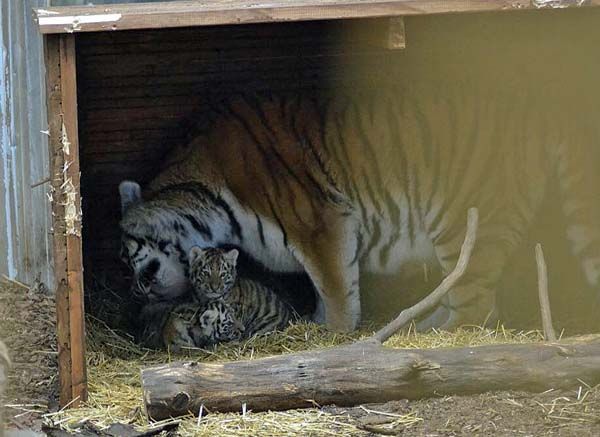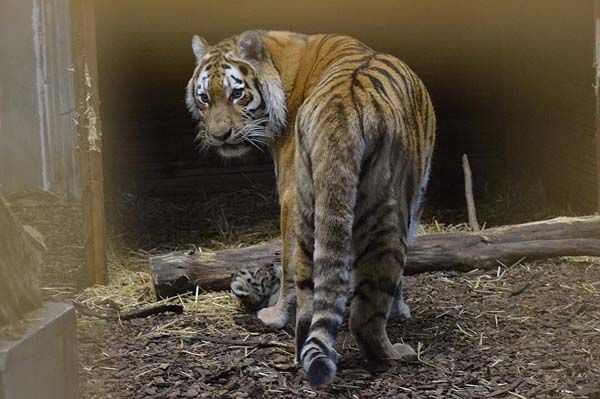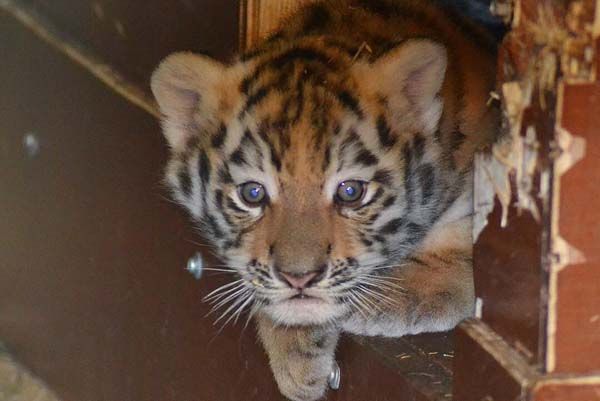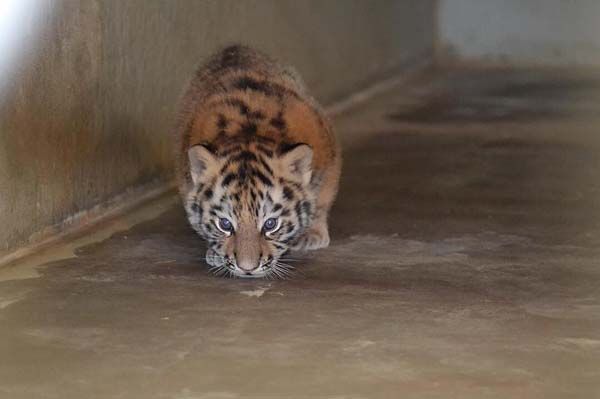 The proud mama Zaria sometimes takes a break outside the den for some moments by herself. You can see the dark spots on her breast showing where the babies have been eating.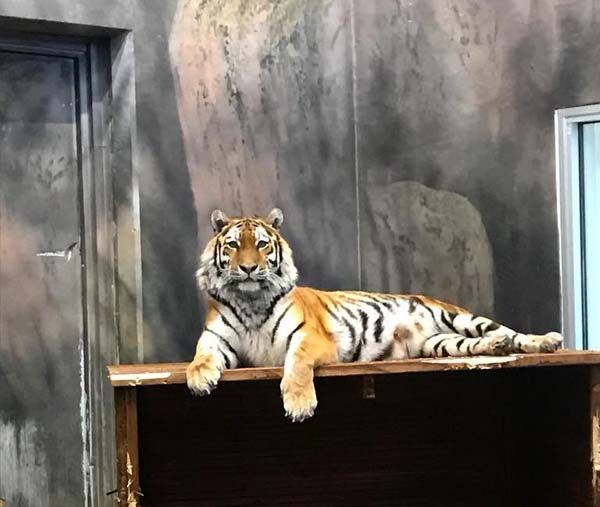 I'm not sure if this is the mama or the papa of the cute Persian leopard kitten. Well, the message is clear anyway: Keep away from my baby!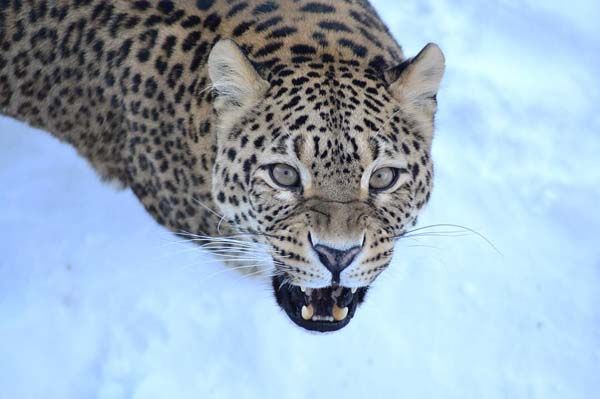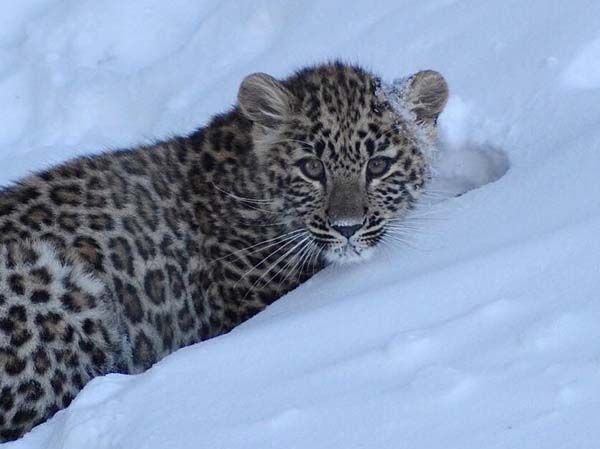 Hope in the snow
The brown bears are still hibernating but soon they start to wake up. We have lots of snow so if they decide to come out very early they might have a white chock. 🙂
Mette and her cubbies