Lynn has arrived in Copenhagen
Mar 9th, 2018 | By
mervi
| Category:
Denmark
9.3.2018 – Source: Copenhagen Zoo
Early this morning the female polar bear Lynn arrived in Copenhagen from Vienna where she has lived together with the male Ranzo.
Copenhagen welcomed the beautiful polar bear lady with a real polar bear weather!
Already before noon Lynn was eagerly exploring her new home.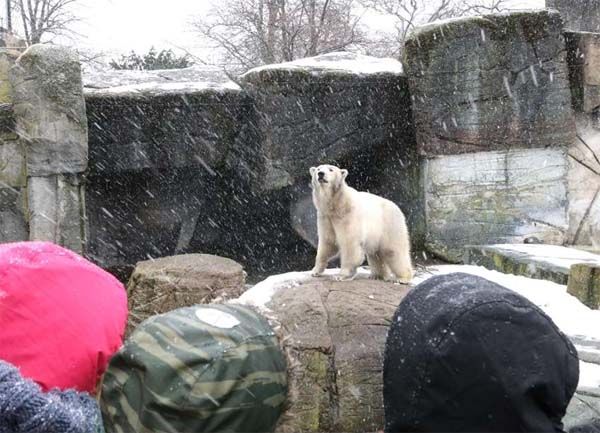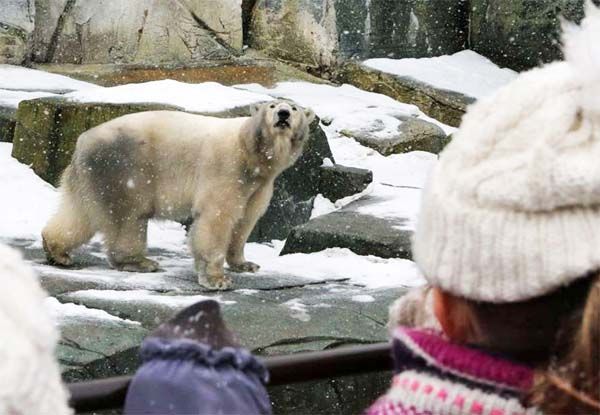 She seemed to be very relaxed and curious. The visitors could see her jump into the water, too.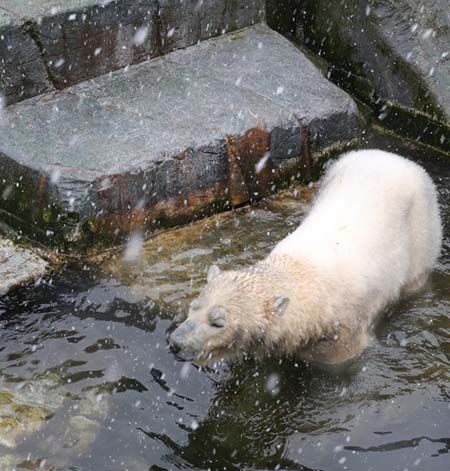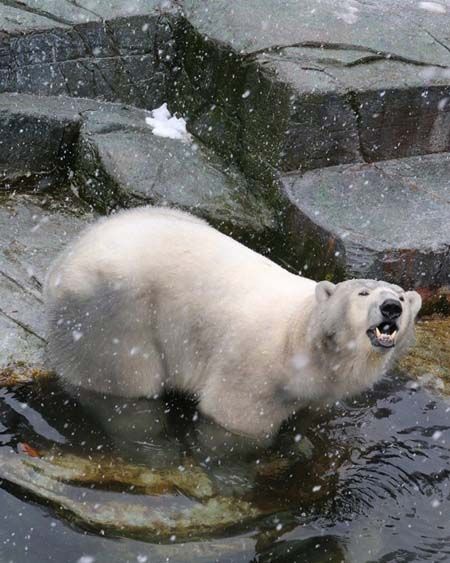 Lynn will be staying in the old polar bear enclosure before being introduced to Nöel and Nord. Normally the zoo waits about 30 days before introducing new animals but because Lynn has had a thorough medical examination and declared healthy the introduction may happen earlier.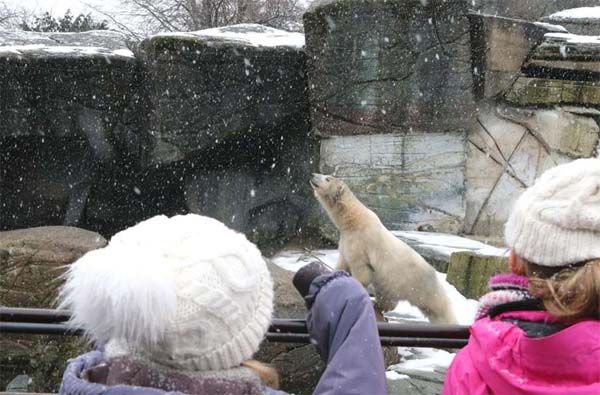 The keepers in Copenhagen are keeping an eye on the three polar bears in order to decide when the time is right for them to be introduced to each other in the Arctic Ring. The zoo hopes it will happen already after a week. The visitors can see Lynn in the old enclosure until then.
In Vienna Ranzo has been looking for Lynn
Birgit B is visiting Vienna and she found Ranzo looking for Lynn this morning. The couple had to be separated because they are closely related. Their grandparents are Vienna and Churchill that used to live in the Rostock Zoo.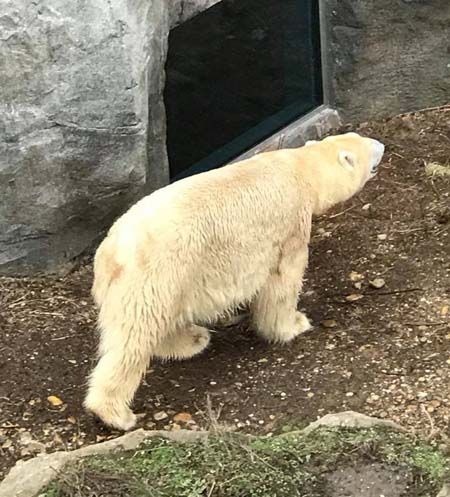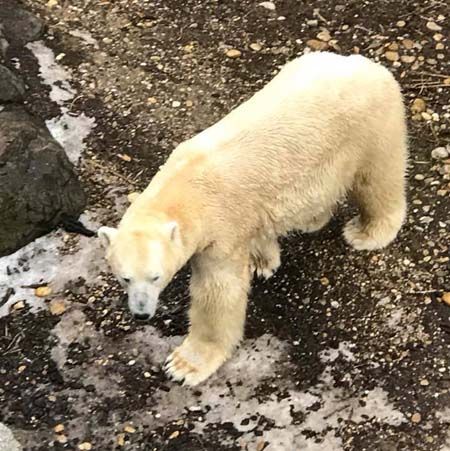 Ranzo will soon have a new girlfriend – Nora who moved to Vienna from Tallinn.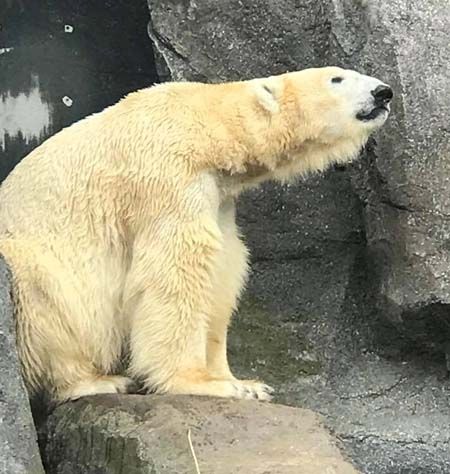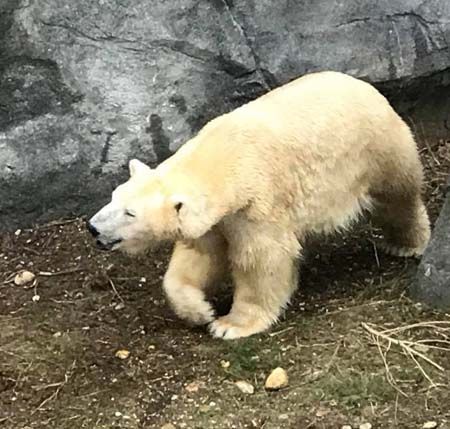 Photos of Ranzo by Birgit B
……………………..
Welcome to Copenhagen, sweet Lynn!