Puma girl Sofia is a real heart melter
Mar 21st, 2018 | By
mervi
| Category:
Novosibirsk
21.3.2018 – Photos by Anna Novikova
There are not only gorgeous polar bears in the Novosibirsk Zoo. There are many beautiful cats, too. This time I want to present the sweet puma girl Sofia to you.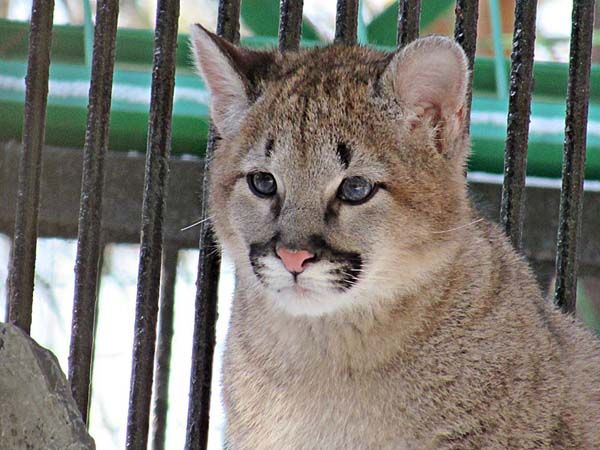 This zoo has kept pumas since 1967. It's been 5 years since a puma baby was born in Novosibirsk but in November 2017 Milana gave birth to a sweet puma girl that got the name Sofia.
A lovely portrait of the proud Milana with her daughter Sofiyka (Sofia's nick name)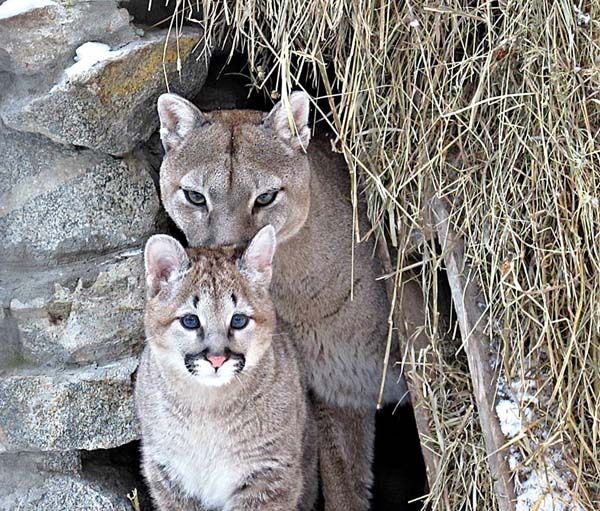 The keepers have placed a big piece of meat on a rock.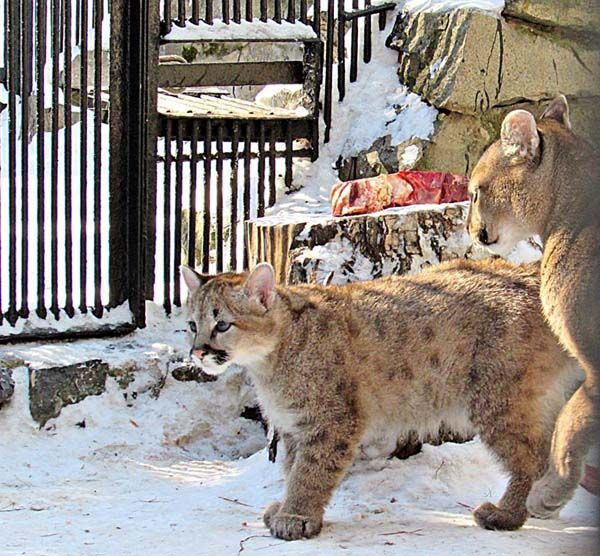 Mama Milana makes sure nobody's disturbing Sofia's lunch hour. 🙂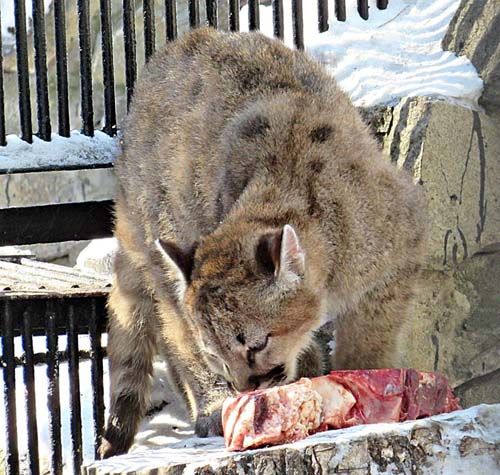 Maybe it's easier to eat the meat on the ground ….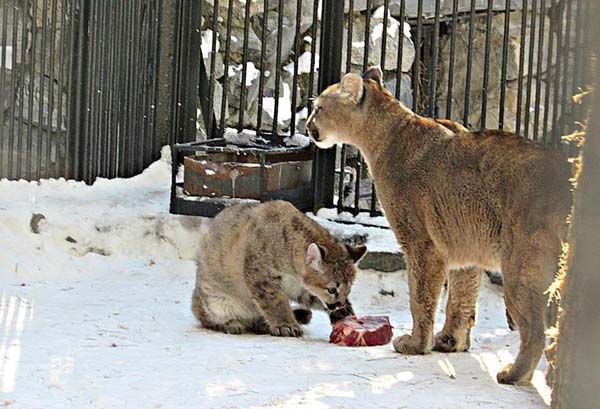 Papa Hudson was born in 2004 and mama Milana in 2008.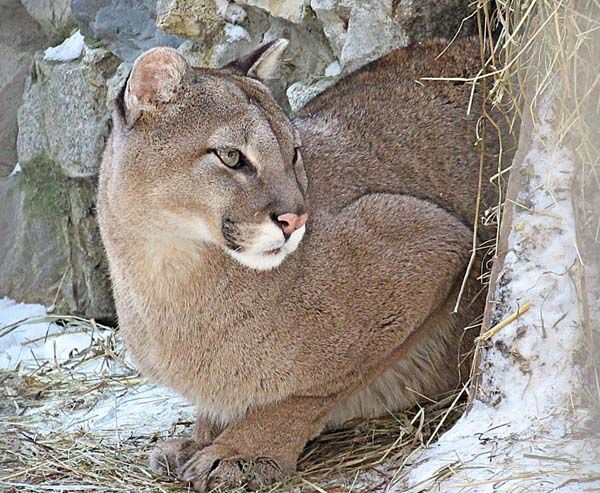 Just like all cats even Sofia loves climbing – and she's very skilful, too!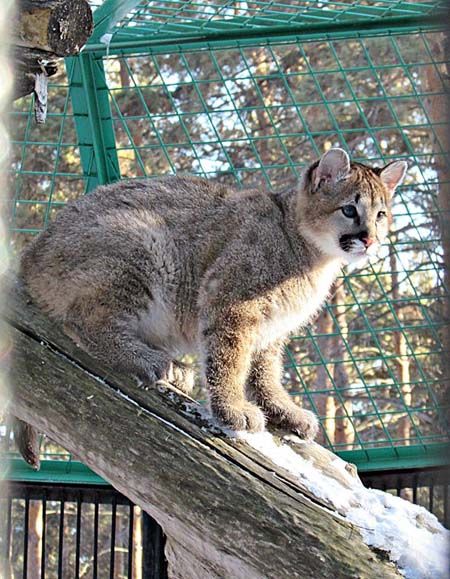 Playing with a big tyre is also fun.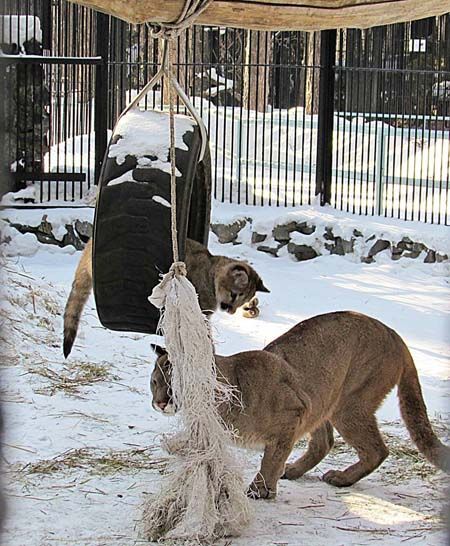 Of course, even a ball is a nice toy.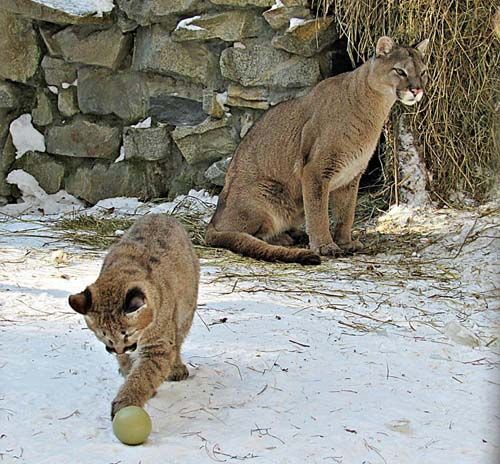 I'd better smell and taste it first ….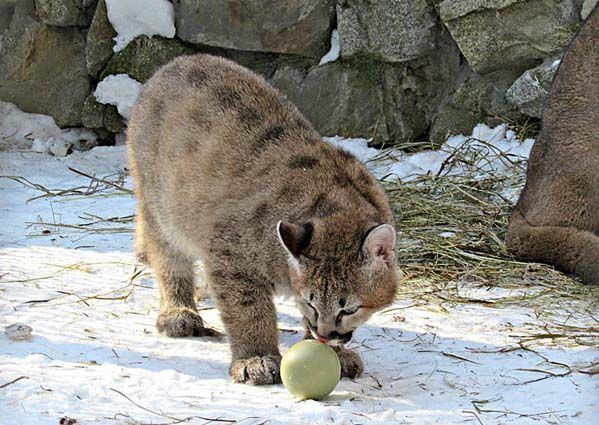 I'm sure this adorable puma girl has charmed all the visitors in the Novosibirsk Zoo!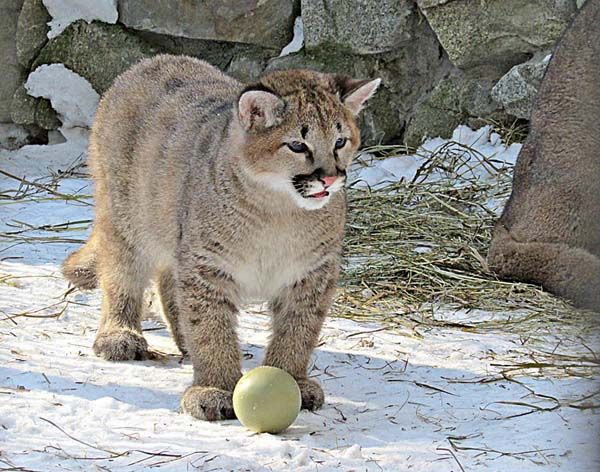 I wish the sweetie pie and her parents all the best – lots of health and happiness!
Dear Anna, thank you so much for these lovely photos!