Two sweet brown bear cubbies in Copenhagen
Mar 25th, 2018 | By
mervi
| Category:
Denmark
25.3.2018 – Source: Copenhagen Zoo
When the brown bear cubbies born two years ago were moved to a zoo in France the parents could be together again. What a lovely reunion it was, too!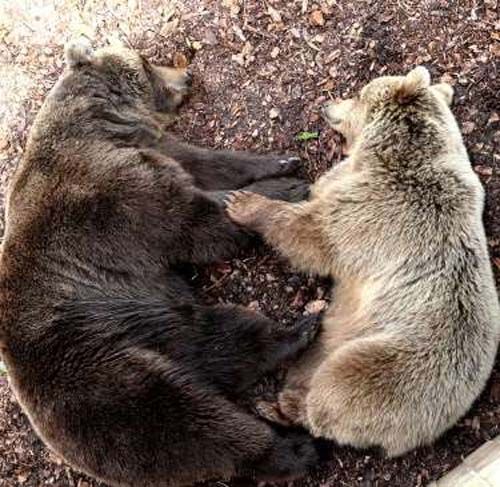 Since the beginning of the new year the keepers in the Copenhagen Zoo knew there were cubs in the female brown bear's den. Now we know two cubs were born.
The cubs only weigh about 500 grams when they are born and it usually takes a couple of months before they're big enough to go outside their den.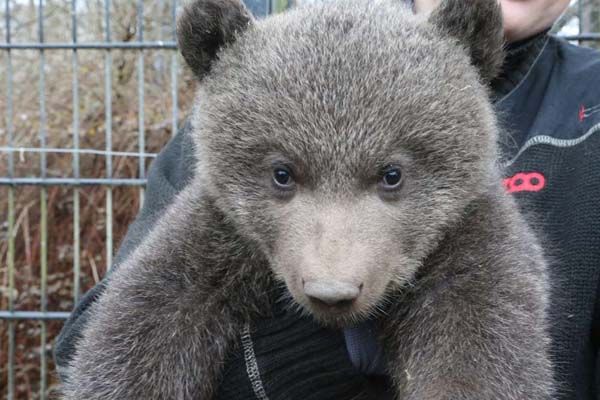 On the 15th of March it was time to chip the cubbies before they are too big.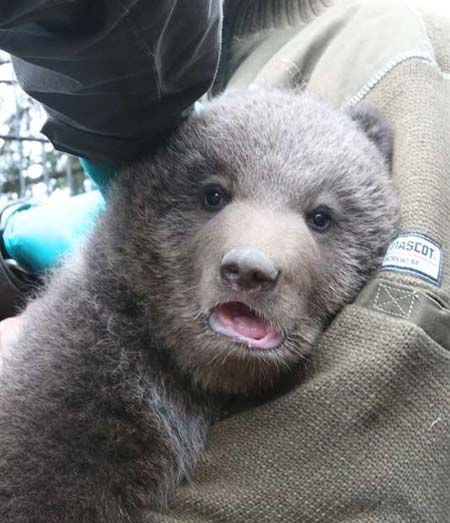 Mama bear was locked in a neighbouring enclosure so the keeper Mette Kroll could crawl into the den and bring the cubbies out. The vet Mads Bertelsen was ready to chip them and he could also see the both bear cubbies are males.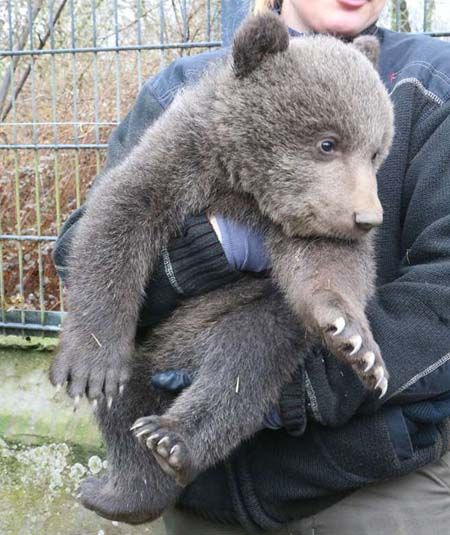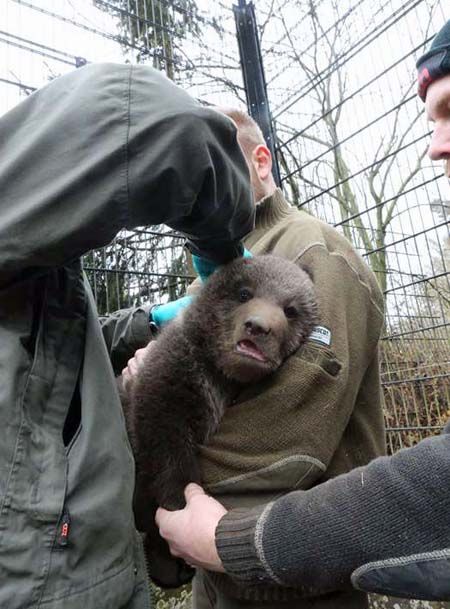 The whole procedure was done as quickly as possible. The cubs were amazingly calm all the time and soon they could join their mother. They will spend most of the time indoors but soon even the visitors can say 'welcome to the world' to the sweeties.
The bear boys will stay with their mother about two years.