Victoria's baby came out for the first time!
Mar 16th, 2018 | By
mervi
| Category:
Zoos in U.K.
16.3.2018 – Source: Channel 4, Highland Wildlife Park
Victoria's baby is the first polar bear cub born in UK for 25 years. Now it was time for the proud mother to let her cubbie make it's first outing.
Of course, Victoria came out to check everything was safe and secure for her baby.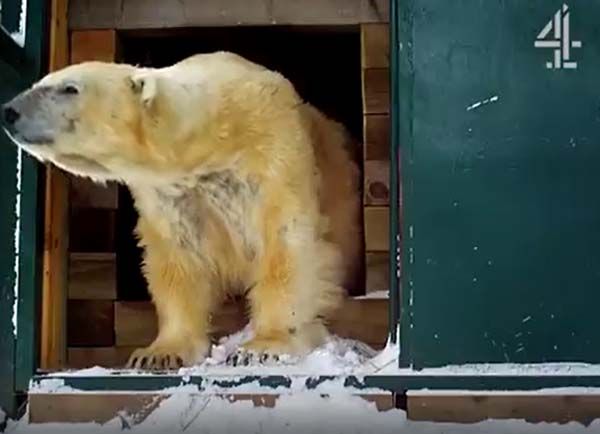 After while a cutest little face was seen at the door.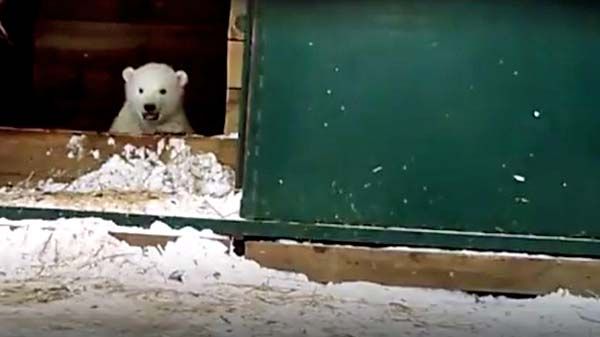 First the baby bear looked a bit cautious ….
…. but very soon the curiousity won and it started to explore the exciting new world.
What a brave little cubbie!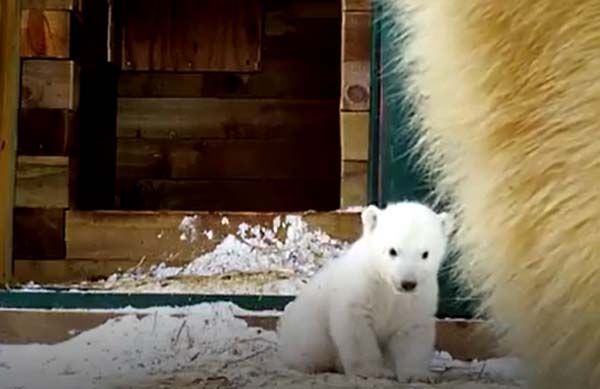 There was even some snow! – Oh, look at Victoria's face! Doesn't she look proud and happy!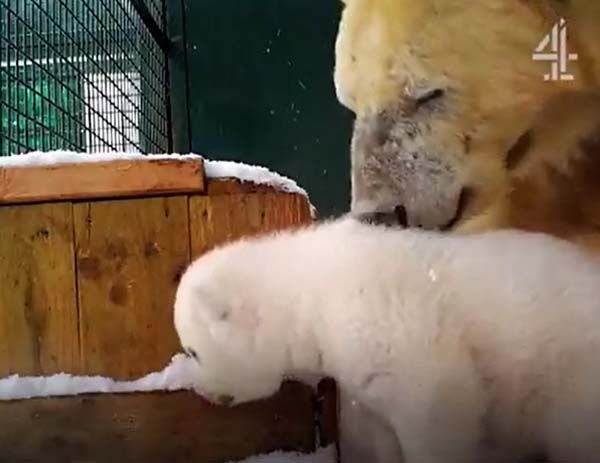 The new world may be exciting but being close to mama is still the favourite place.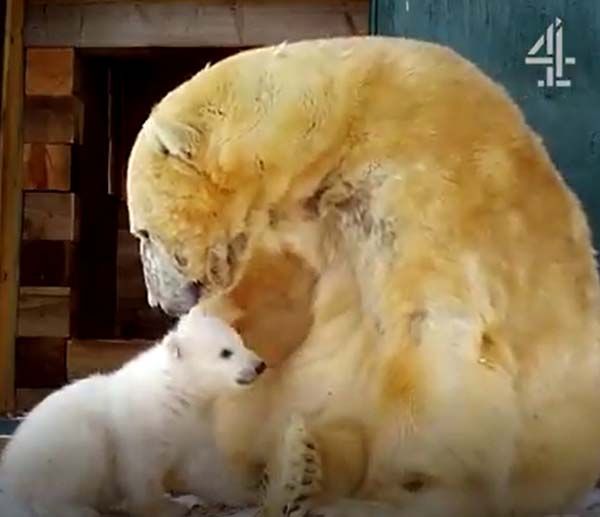 And, of course, where mama is there is even the milk bar! 🙂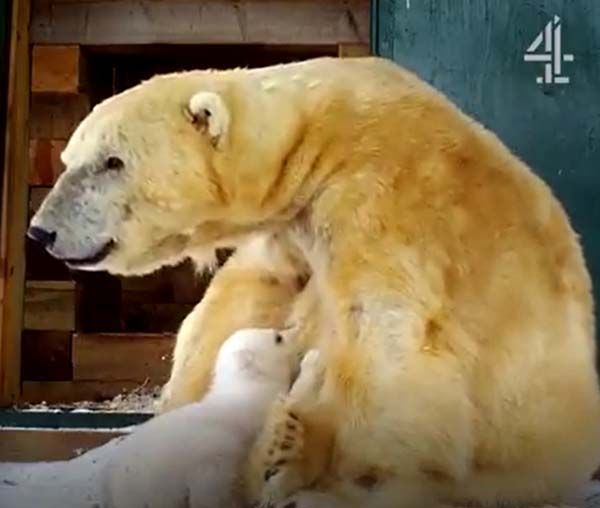 Knuti's Weekly wishes Victoria and her baby lots of health and happiness! Of course, we wish even the keepers all the best!