Aron had difficulties to choose ….
Apr 25th, 2018 | By
mervi
| Category:
Tallinn
25.4.2018 – By Evi from Tallinn
When I visited the polar bears in the Tallinn Zoo I found a playful Aron and surprisingly even a brown bear in the polar bears' enclosure ….. or was it a brown bear?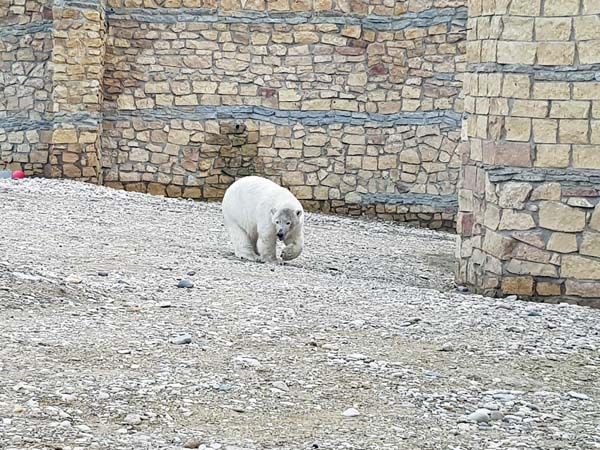 No, it wasn't a brown bear – Friida likes to roll on the wet ground which colours her fur in black and brown shades. 🙂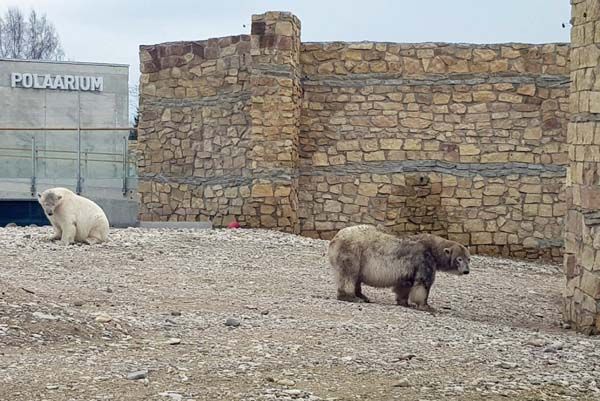 Aron's toys are lost between the stones, Friida helps him to find them.
Aron called from the pool: "Mother, jump into the water, you're so dirty!"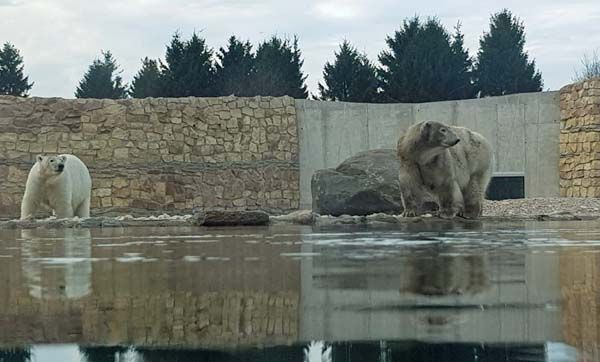 Friida jumped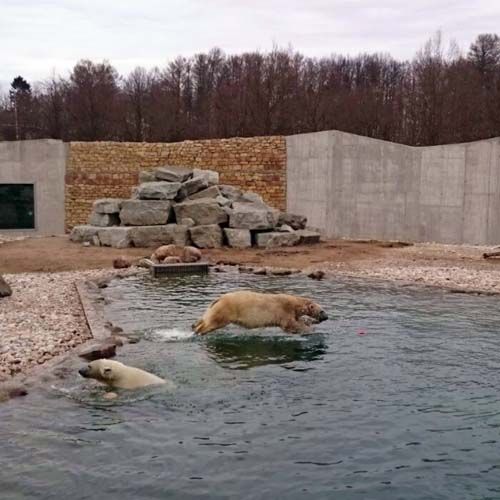 Aron got today new pipe from me ( the last one was lost between the stones). Our bears were also given an ice bomb so Aron could not decide, what to take first.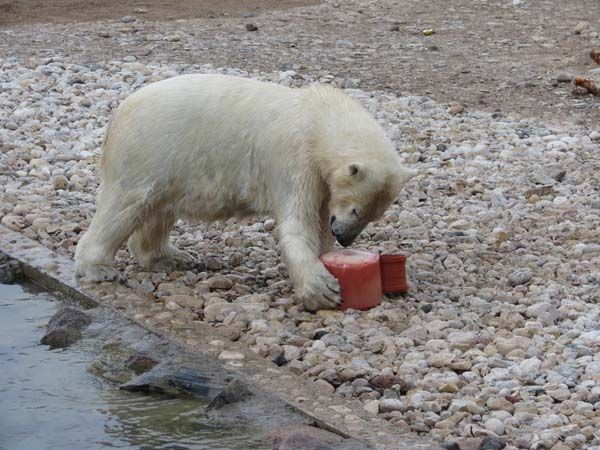 He took the pipe. He likes these pipes so much!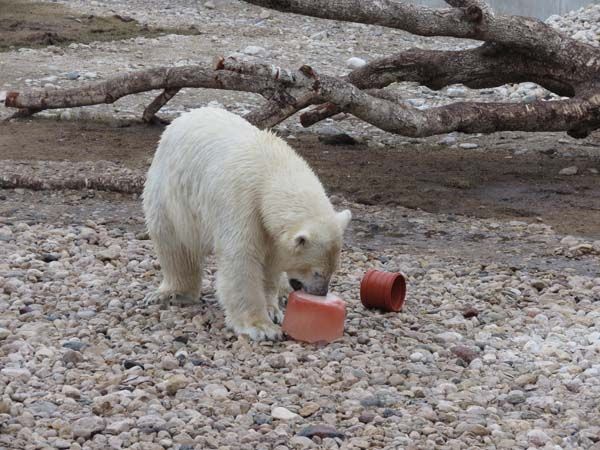 Hey, I can use this pipe as binoculars!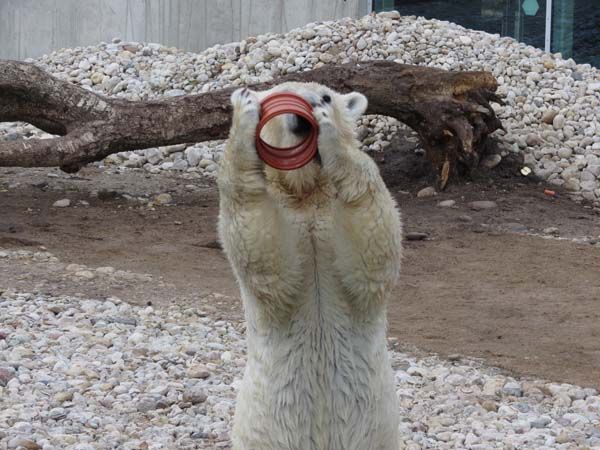 This thing is easy to transport – I only need a nose! 🙂
A secret agent working under cover? 🙂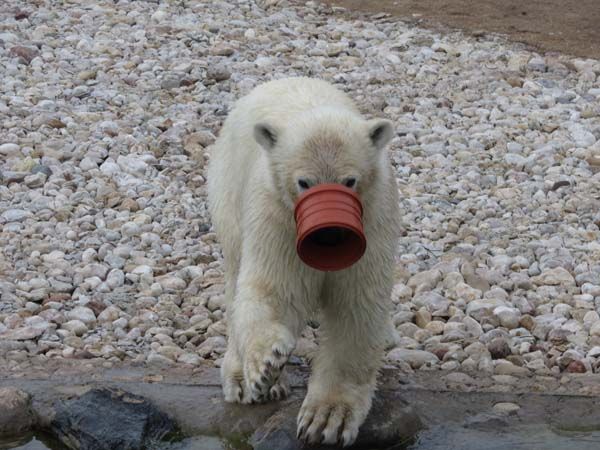 The water is calling …..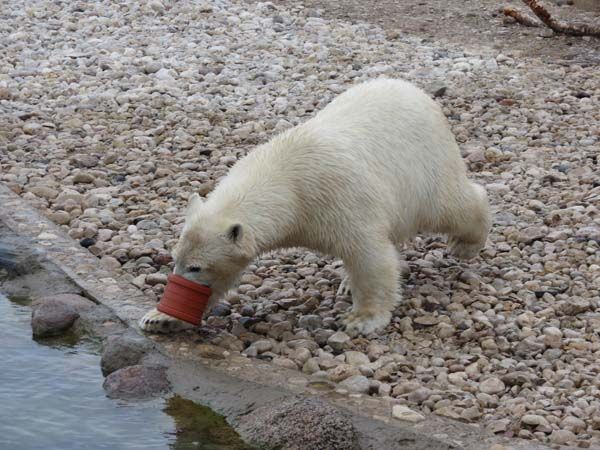 …. and Aron throws the toy.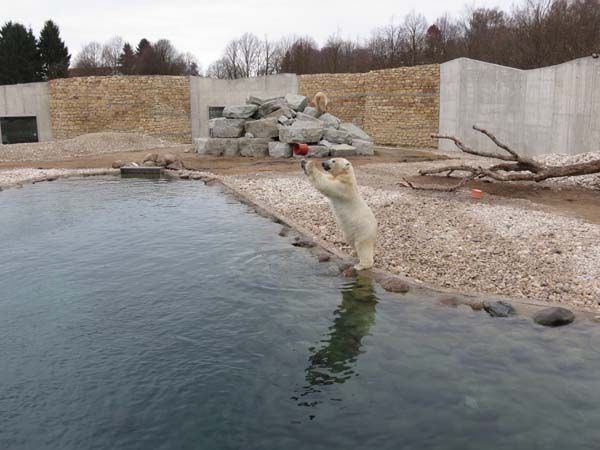 Of course, he even 'threw himself' into the water!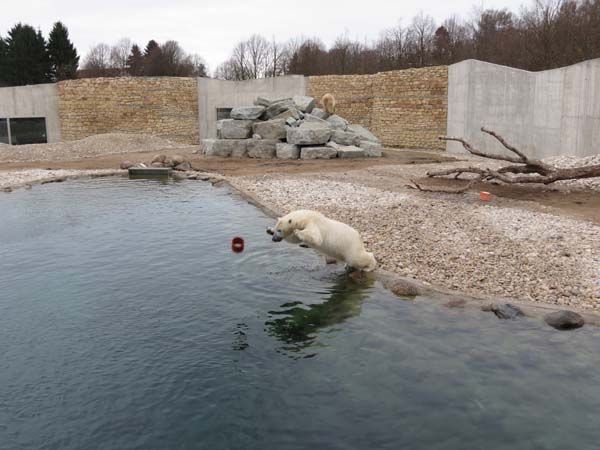 Here are some examples of Aron's swimming skills.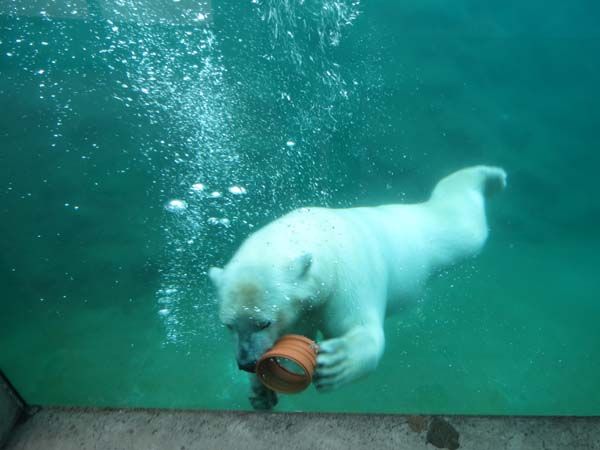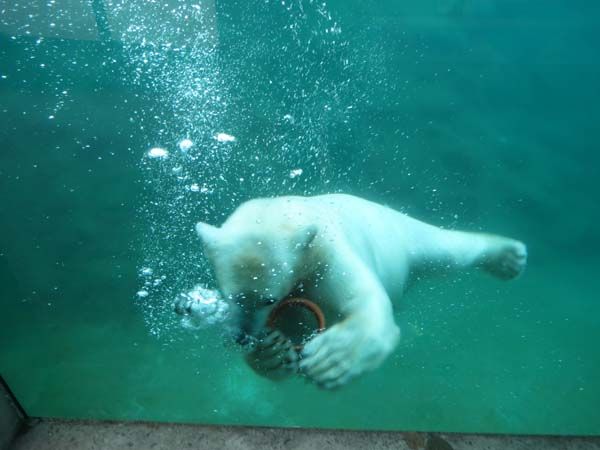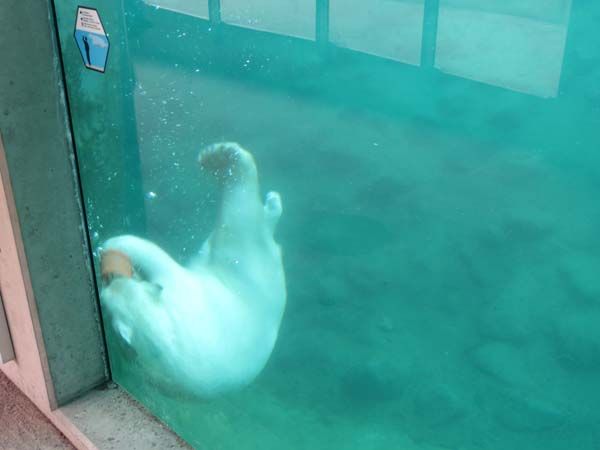 After some intensive playing with the new toy in the water Aron remembered the ice bomb and placed it on the wooden 'table'.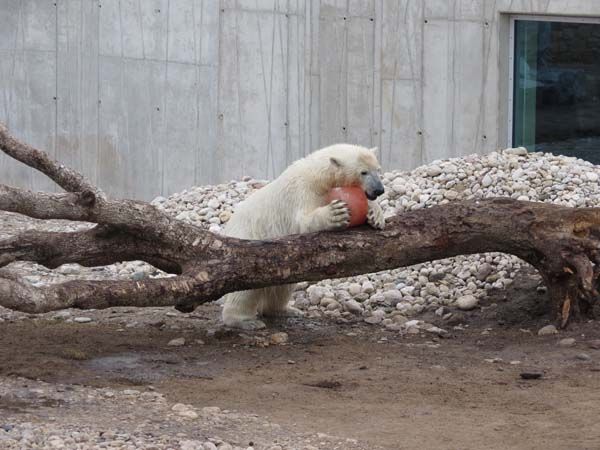 Does it roll down or does it stay?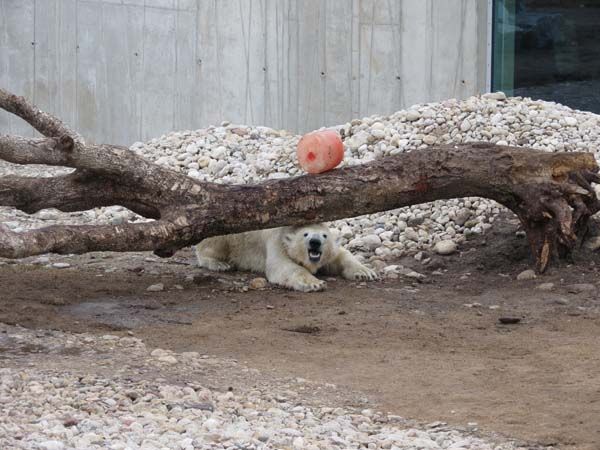 A thrilling moment!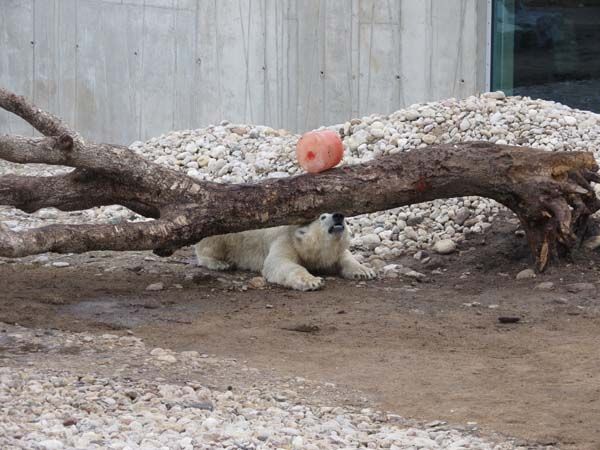 Oh bear, it fell down. Well, Aron wasn't too disappointed. After all – an ice bomb is yammy so it's better to eat it than play with it.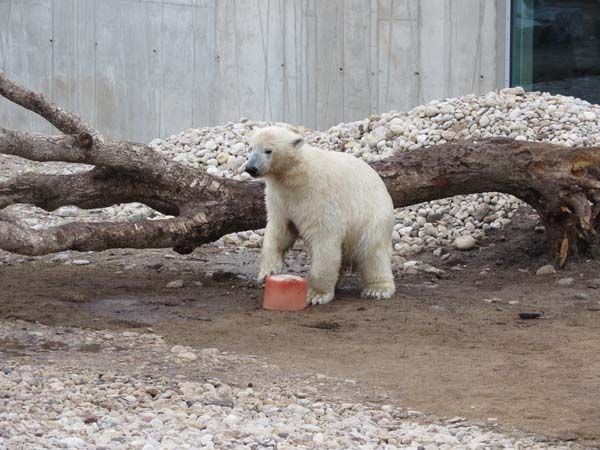 Nord was sleeping outside. His leg is still looking bad but hopefully there will be help for him!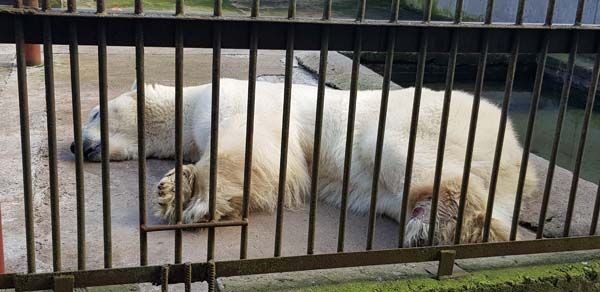 More photos of Aron in the water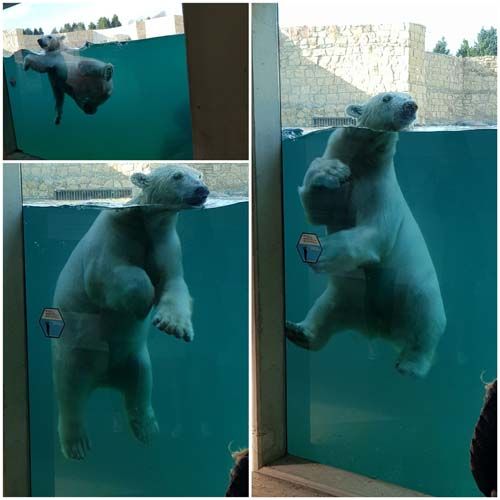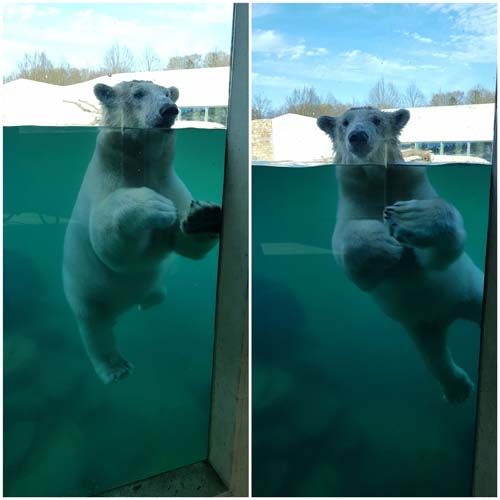 The little big bear 🙂