Cute cubs and adult bears in love
Apr 9th, 2018 | By
mervi
| Category:
News from the Bear World
9.4.2018 – Sources: Zoo Gelsenkirchen, Highland Wildlife Park, Zoo Karlsruhe
Lara's baby

Die zweite Untersuchung des kleinen Eisbären hat stattgefunden. Nach vier Wochen hat die Kleine ihr Gewicht auf 18 kg verdoppelt. Mittlerweile besitzt sie ihr vollständiges Milchzahngebiss. Auch die zweite Impfung und die Wurmkur hat sie gut überstanden.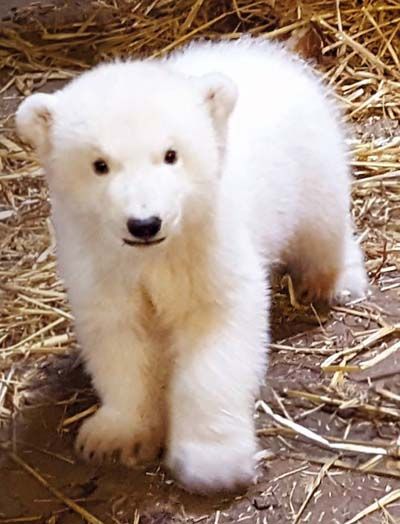 Unsere kleine Eisbärin ist putzmunter.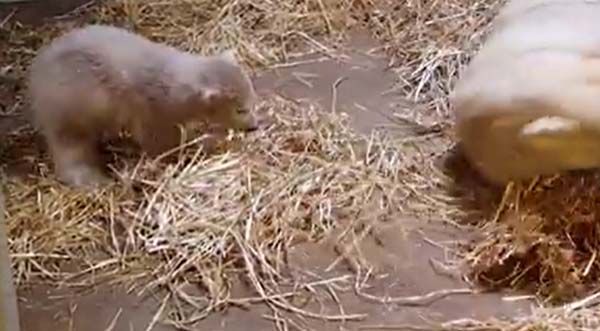 There's a name competition going on. The alternatives are Bärbel, Lore, Mathilda, Lenja and Nanook.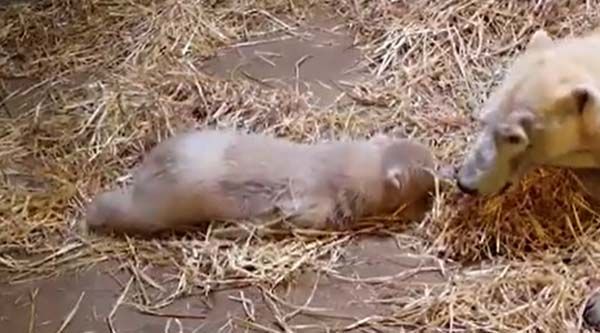 Victoria and her baby – their first Easter together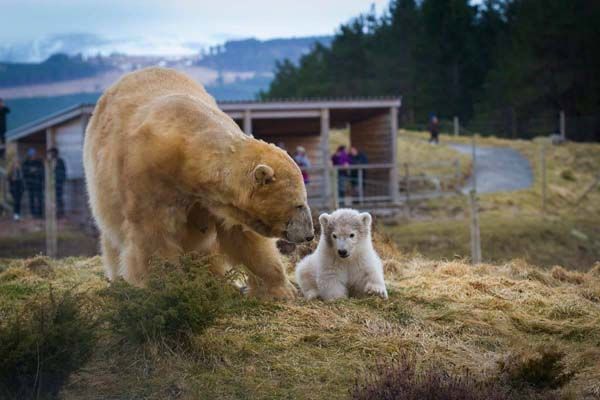 Looks like all that pool training paid off! Last week our polar bear cub went swimming for the first time, led by mum Victoria. Both visitors and keepers were delighted to see the pair enjoying their large pool together.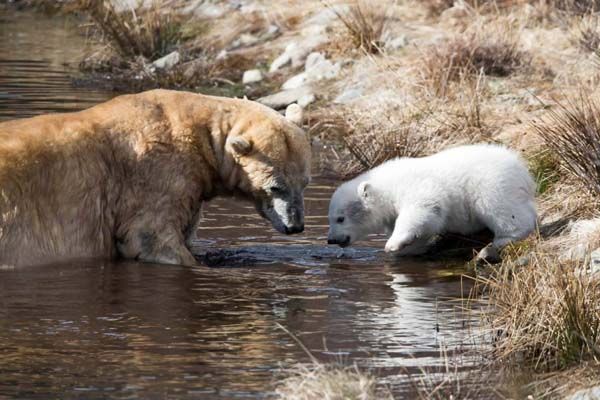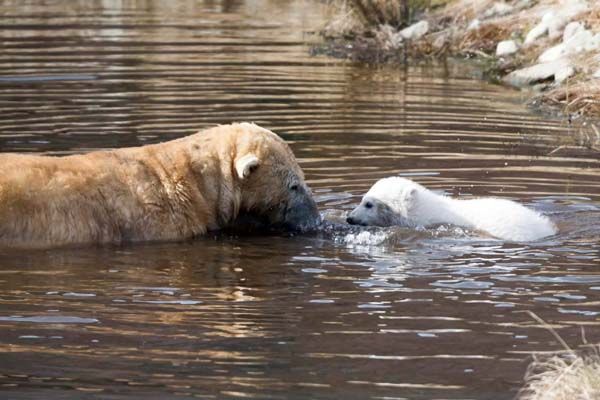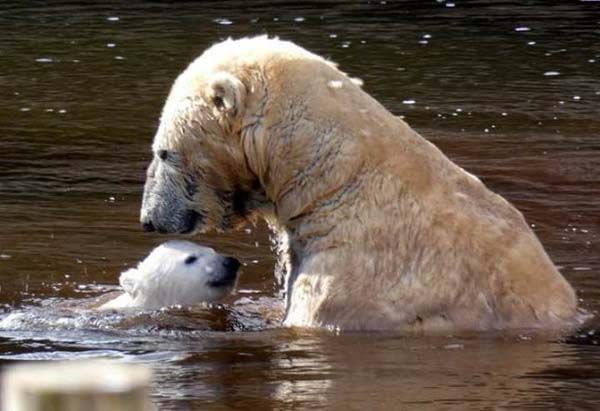 Now approaching three and a half months old, the cub is growing in size and confidence, increasingly venturing a bit further from Victoria when they are out in the main enclosure. Despite becoming more adventurous the little one still needs regular naps throughout the day, and so they are both still spending a lot of time in and around their den.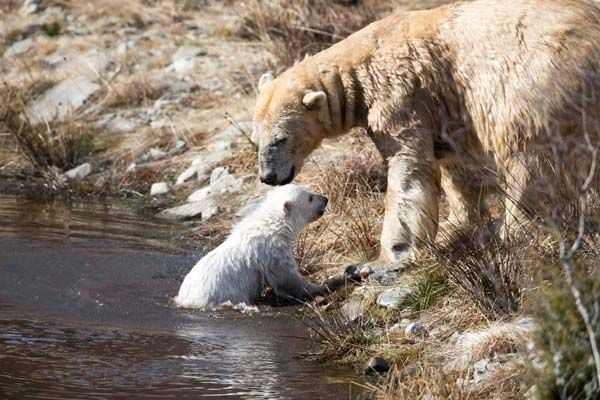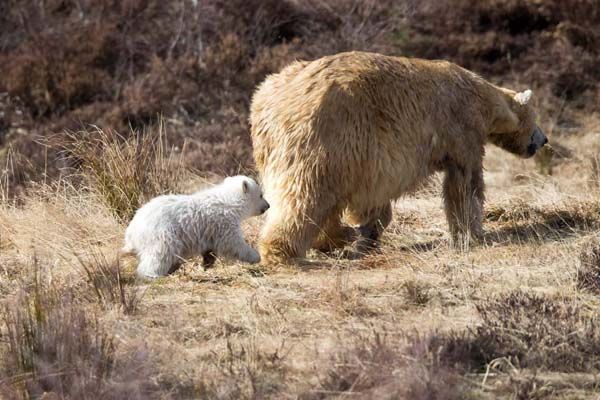 Photos: Kevin Blackband
Friida and Aron having an lazy afternoon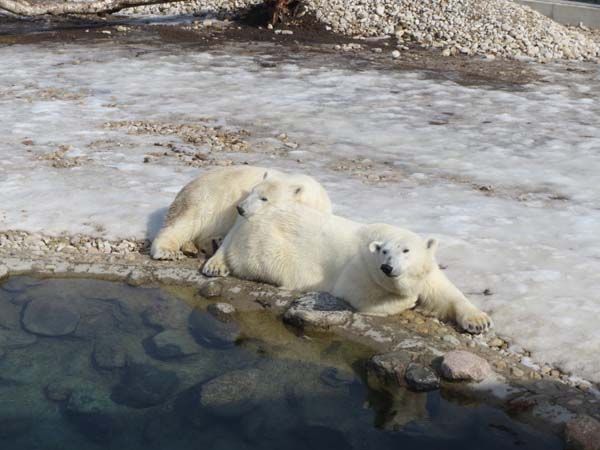 Foto by Evi from Tallinn
Kap and Nika in Karlsruhe
Unsere beiden Eisbären Nika und Kap mit Frühlingsgefühlen …