Lady Katjuscha's Indian Summer
Apr 29th, 2018 | By
mervi
| Category:
Ralph's reports
29.4.2018 by Ralph
This picture is very special for me, as I did not think I would get to see Katjuscha being able to rest in the mulch bed, which she had avoided during the long Winter months. As Monika explained, the Zoo has at last given Katjuscha her own notice explaining her age and asking visitors to respect her.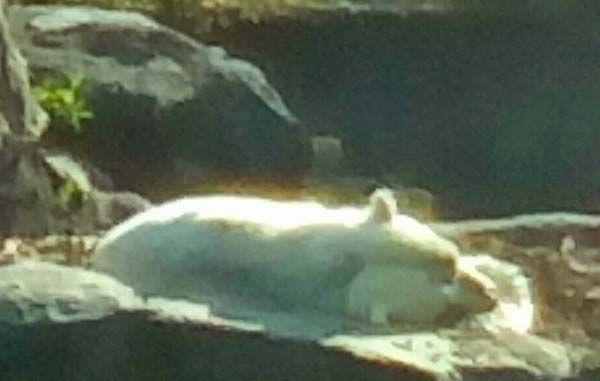 I was fortunate enough to spend three days with Kati, in which she showed why the Zoo should have recognised her a lot earlier and given her toys and enrichment. Pandas may please politicians and little children, but only a Polar Bear can hold crowds of adults and children alike spellbound for over an hour in the water showing why she is an "Ursus Maritimus". I have a lot of videos on my phone which I cannot show here, but I do have some highlights that show why Katjuscha is a "diva" like Marlene Dietrich and Hlldegard Knef.
In England we talk about an Indian Summer as a time when an old person rediscovers the passions and strengths of youth. For me April 2018 has been Katjuscha's Indian Summer.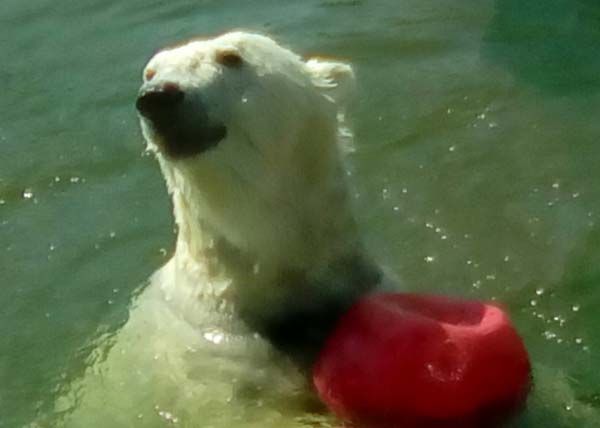 I am of course biased, but Kati is still alert and beautiful as the photo above shows.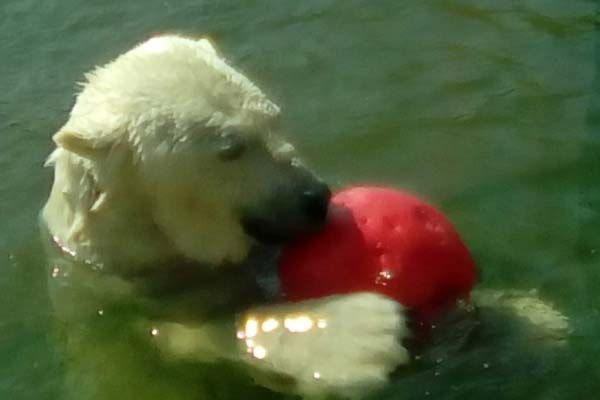 Of course she is still one of the largest predators in the world. Look at those paws.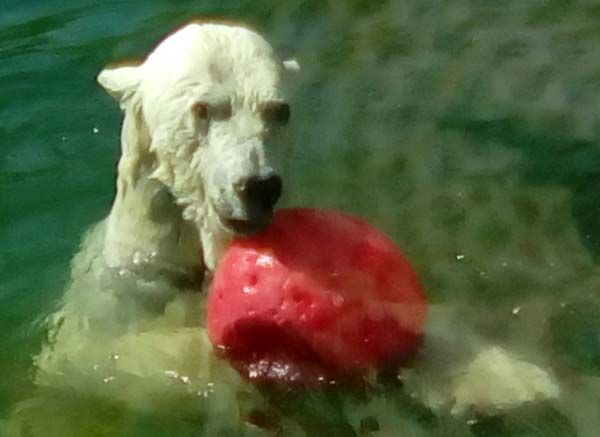 Despite being a hundred in human years (34 in Polar Bear), Kati looks like a young bear when she is in the water.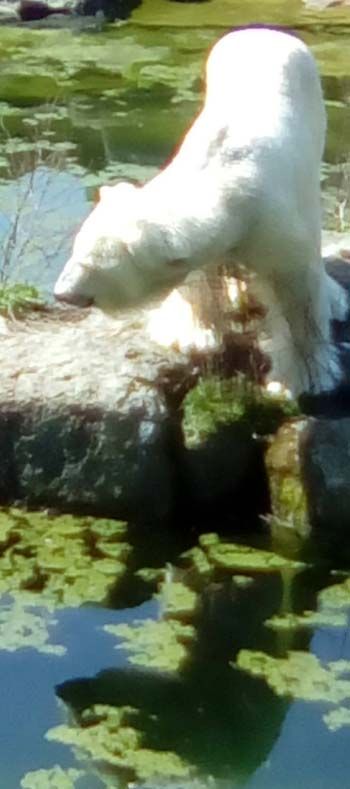 On land Katjuscha shows her age. Her body is slowly losing its strength, like all grandes dames. But the silhouette in the water is of a Polar Bear!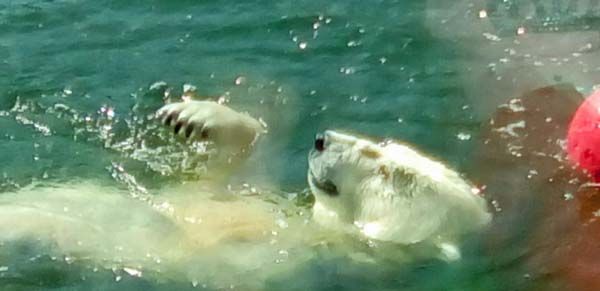 Kati looking relaxed even in the water, but the paws show the size of her claws. One swipe of a Kati paw can do serious damage!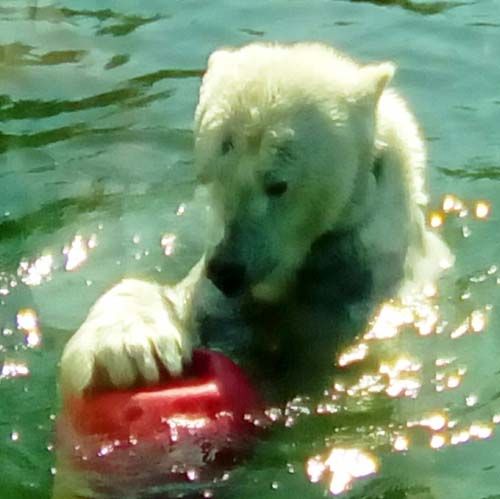 To prove the point, the hard red ball under Kati's paw is like a rubber ball. Seeing the sunlight glinting on the water brings back a magical three days with Kati.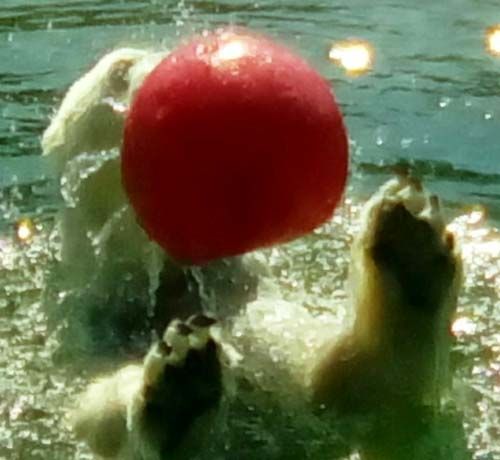 Polar Bears can use all four paws, much like the great apes. They enjoy practising the skills that in the wild would enable them to hunt and forage for food. Also like all intelligent animals they have fun! Seeing Kati like this really cheers me up too.
Katjuscha gave us three days of star power concerts all on her own. I am not sure what she will be doing when I go back to Berlin in September, but I will never forget this "Indian Summer with Kati".