Lynn's first meeting with Nord
Apr 6th, 2018 | By
mervi
| Category:
Denmark
6.4.2018 – Source: The Copenhagen Zoo, TV2 Lorry
Polar bear Lynn came to Copenhagen from Vienna and after about a month's quarantine it was finally time for her to meet the male Nord.
There are now three polar bears in the Copenhagen Zoo:
Nord, male, 12 år, 420 kg – born in Moscow, Russia, parents are Simona and Vrangel
Noel, female, 14 år, 325 kg – born in Fasano, Italien, parents are Marissa and Felix
Lynn, female, 6 år, 250 kg – born in Rhenen, Netherlands, parents are Huggies and Viktor
But first I want to show you some photos and a video of Noel and Nord on Monday the 2nd of April.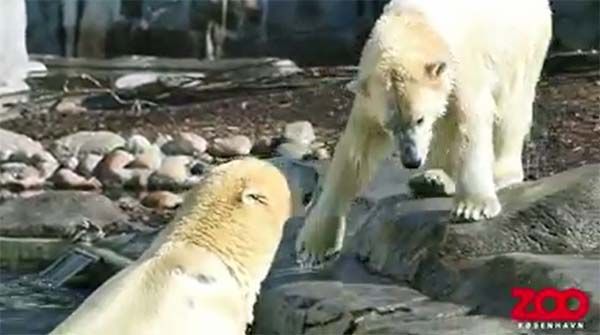 Maybe Nord is already waiting for Lynn ….. ?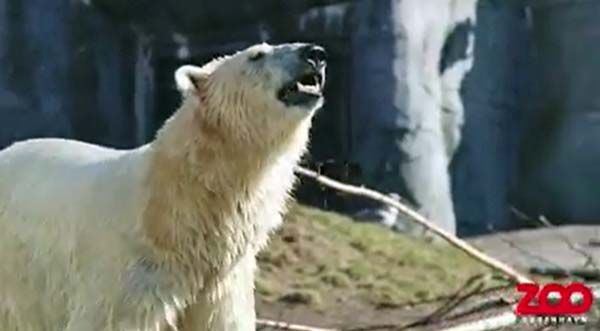 Both the keepers and the visitors were holding their breath when Lynn and Nord met each other for the first time.
The bears have seen and smelled each other through a hence but now they could touch each other, too. The meeting resulted in hugging, wrestling and even tiny bites but it was all very playful, the zoologist Mikkel Stelvig said.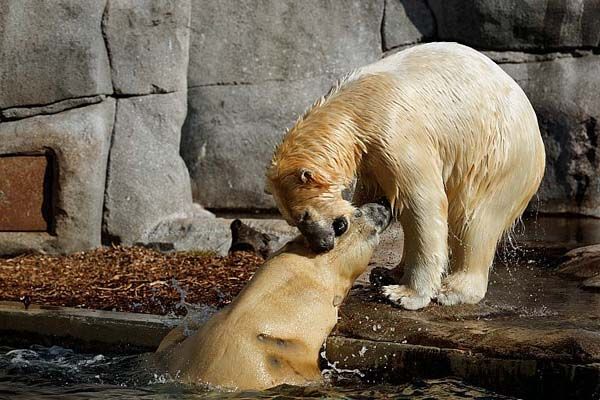 Lynn's genes go perfectly well with Nord's so the Copenhagen Zoo is happy to have her. Of course, they also hope for a cub or cubs in due course.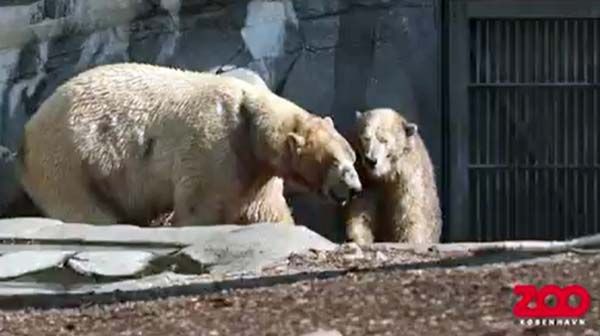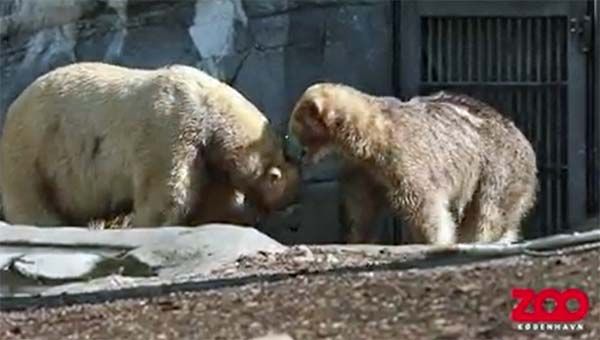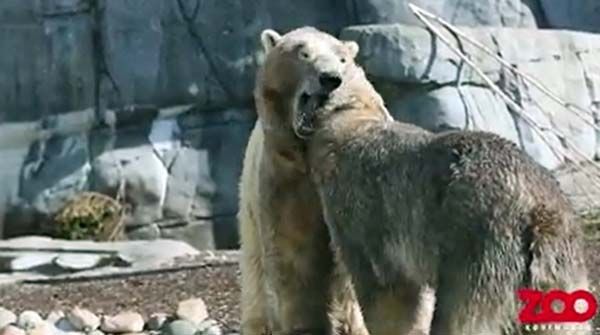 Nöel has already been in heat so Lynn's arrival gives her some extra peace now. 🙂
The following days will show if the three bears can function together and share the big enclosure.