Malik and her daughters
Apr 8th, 2018 | By
mervi
| Category:
Denmark
8.4.2018 – Photos by Jeanette Johnsen
It was quite a while ago we saw photos of Malik and her daughters Nuka and Quilaq but now Jeanette kindly gave me permission to show you some of her excellent photos.
The girls start the day with a little stretching and cleaning the paws is also on the schedule.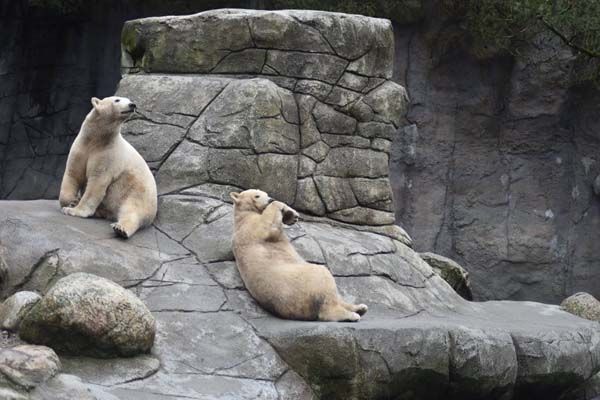 A gentle hug is never wrong!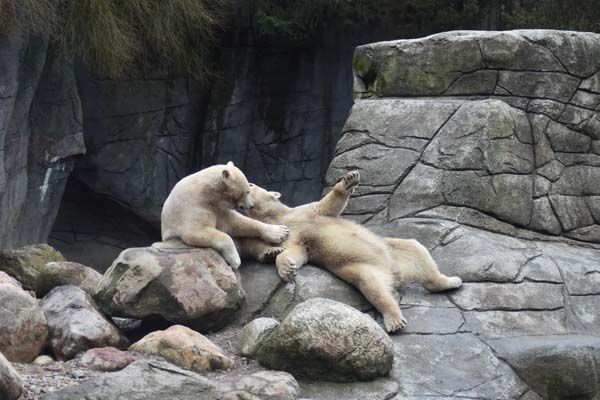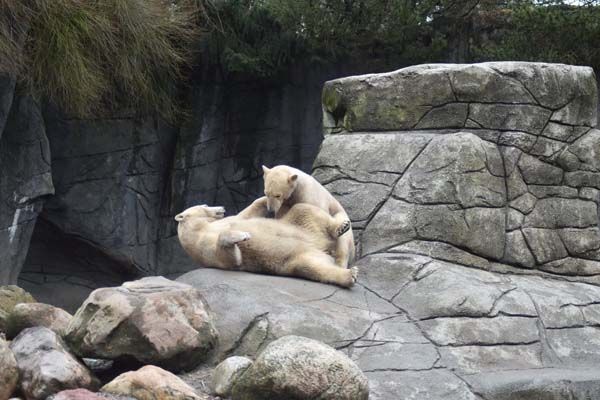 Even mama Malik deserves a morning hug. In this photo we can see clearly that mama's milk bar has frequent visitors. 🙂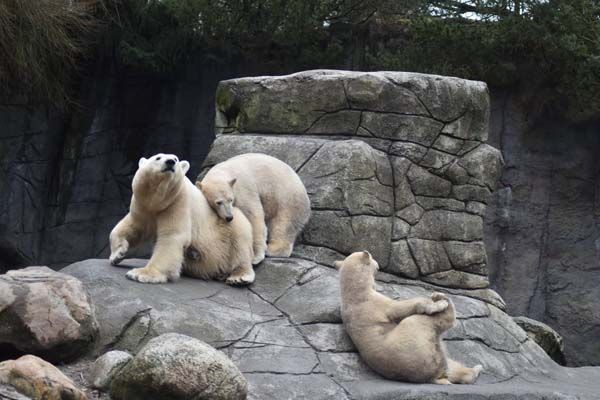 The family seems to be wondering what to do today.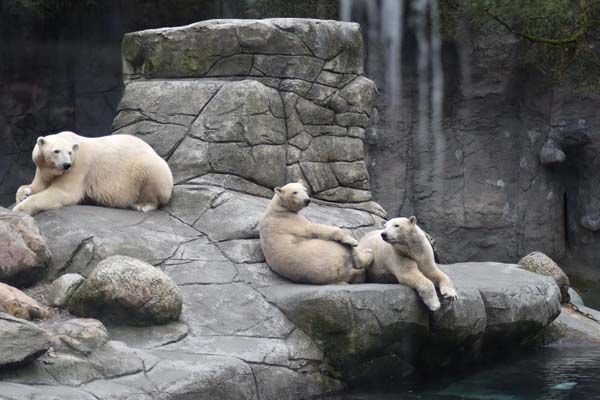 Follow me girls! It's time to say 'davs' to our visitors.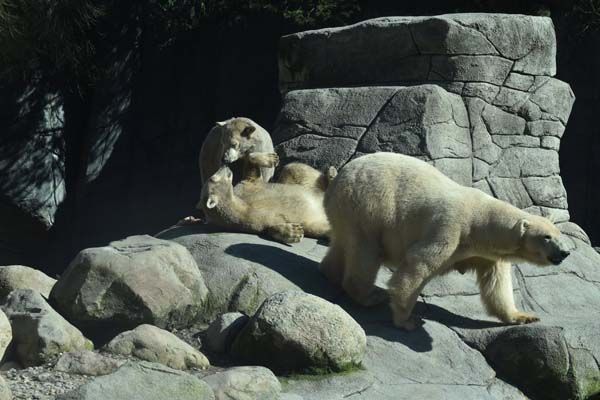 Oh bear, it takes a while until we're totally awake ….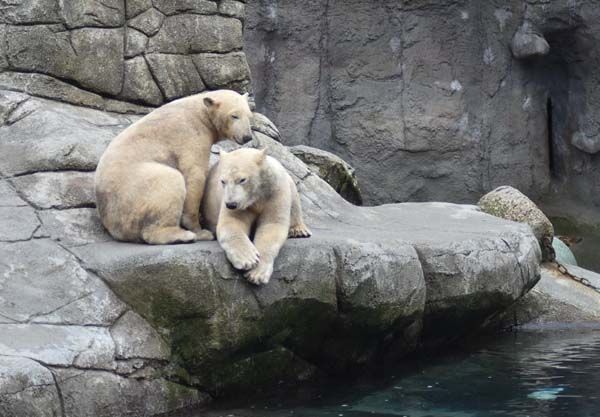 Where are my white kids?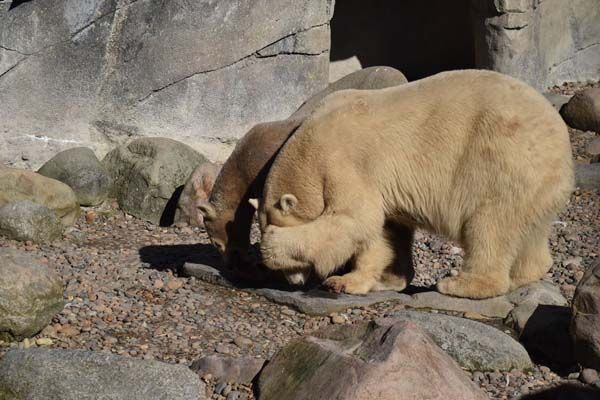 Well, Malik knows that dirty bears are happy bears! 🙂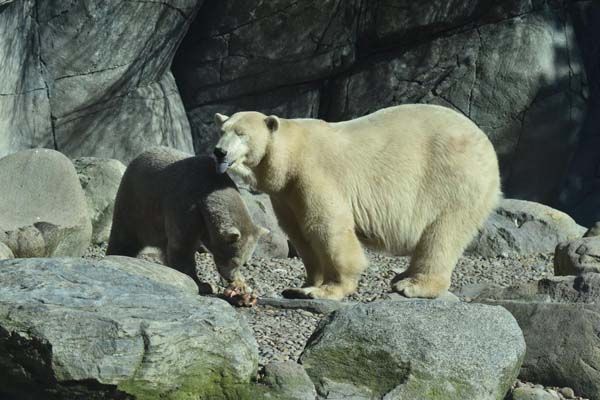 The daughters are nicely cappuccino coloured. Maybe that's the latest polar bear fashion …..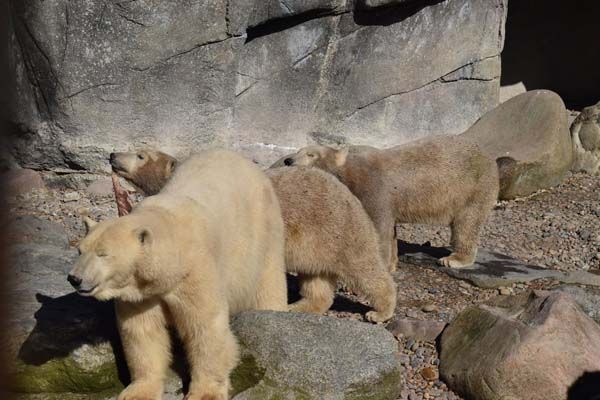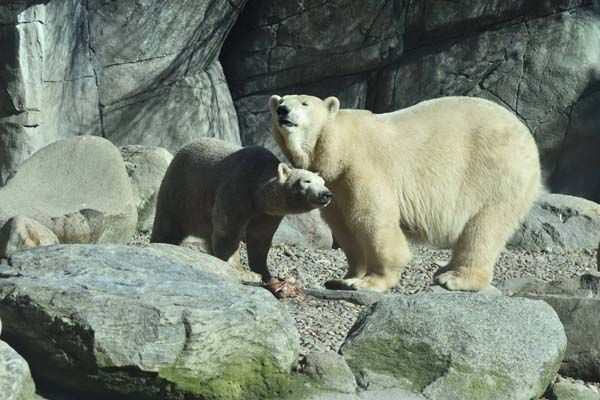 Shall we jump in?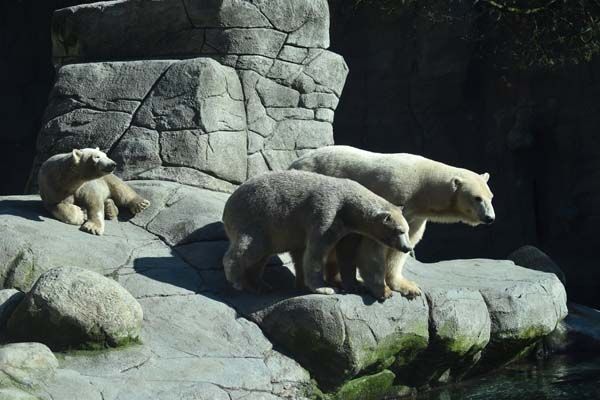 Hello visitors! Nice to meet you all!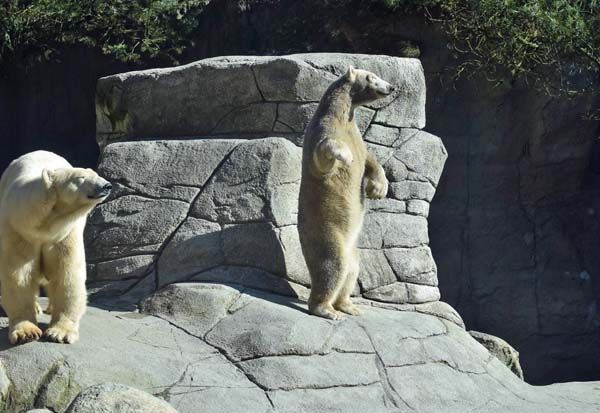 There are lots of toys but sometimes it's nice just to sit there and pose for the visitors' cameras.
This ball is quite a challenge but, of course, we polar bears can play with it without problems!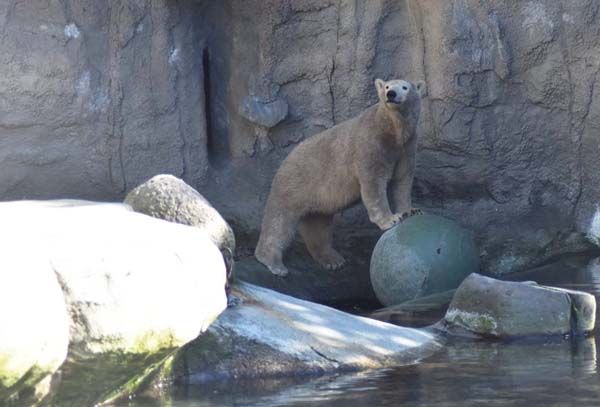 Prophiles – like mother, like daughter!
A snack every now and then keeps a bear going
Mama, would you like a bite? A bite of the meat, not of me, heheee …. 🙂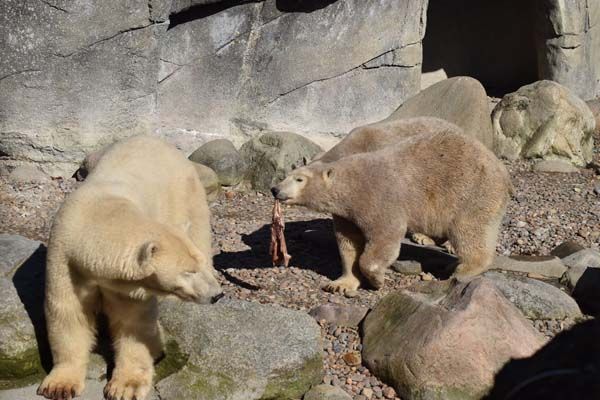 Mama needs the meat because she must have lots of nourishment in order to be able to feed us. We have grown but we still need mama's milk.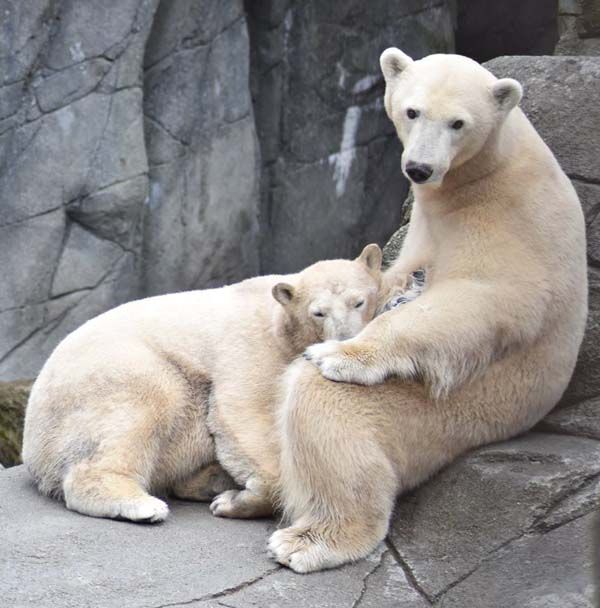 No snacks in the world  are as delicious as mama's milk!