Koala babies Sassafras and Sydney – UPDATED with new videos
Apr 3rd, 2018 | By
mervi
| Category:
Zoos in Belgium
3.4.2018 – Posted by Cecile & Jos and Patricia Roberts
What a joy, these lovely joeys in Zoo Antwerp and Planckendael.
Mamma Alinga and papa Maka are proud to present their little girl Sassafras (lovely name, isn't it?). And even though Mamma Alinga can jump from here to tree, Sassafras knows how to stick close to mamma.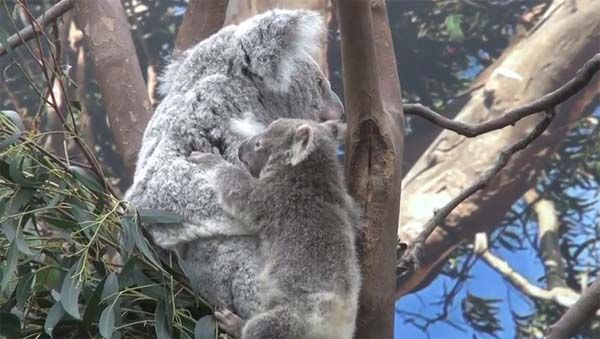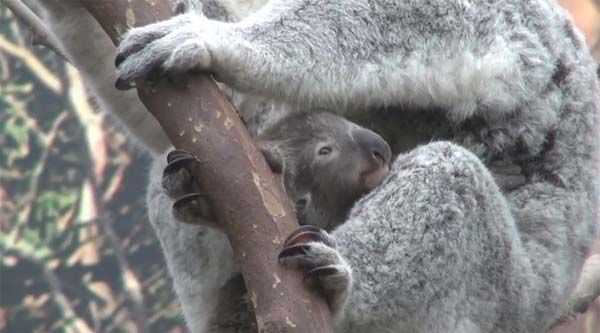 Alinga is the granddaughter of Guwara in Antwerp and Omaroo is the father of Alinga and also the father of little Sydney in Zoo Antwerp. So far, there is no in-breeding, but both Antwerp and Planckendael will have to become careful with their koalas.
Sydney is already a little "big" girl (na ja, almost) and she is very curious. The video is also showing how they get their eucalyptus.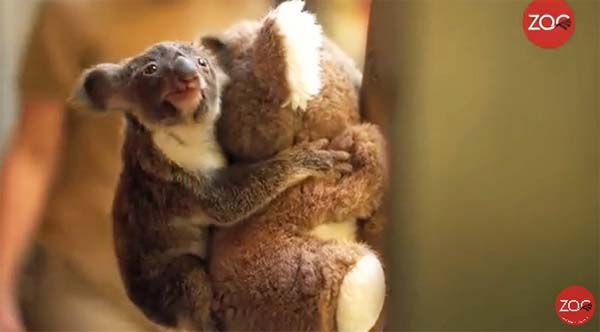 Please join me in welcoming these lovely babies.
UPDATED WITH TWO NEW VIDEOS 4. April
The first one is showing some background history of Omaroo, now living in Antwerp with Guwara and being the father of little Sydney (and the wonderful music of the "Habanera" of Bizet).
Mervi's note: I couldn't embed this video but here's the link:
https://youtu.be/ulNCr1Bd3N8
The second one is showing some precious moments between Alinga and Sassafras.