Spring has come even to Orsa
Apr 14th, 2018 | By
mervi
| Category:
Orsa
14.4.2018
In Orsa the Spring means sunshine and shining white snow which will most probably stay until mid May – or maybe even later. In the shadowy spots snow can be seen even in June.
This is Herr Wilbär on his snowy throne.  It's almost impossible to find him in the snow. 🙂
Wilbär has been very eager to meet Hope lately. He has also shown his love to Ewa although the keepers haven't notice Ewa being in a heat. Maybe due to Hope's presence!
Hope is staying in the neighbouring big enclosure but the bears can anyway be quite close to each other. So far Hope hasn't shown any greater interest to Ewa and Wilbär. She wants to stay in the other end of her enclosure. It doesn't matter how much Wilbär 'calls' her and tries to get as close to her as possible. Ewa is taking things more calmly but even she is curious.
Ewa
Ewa and Wilbär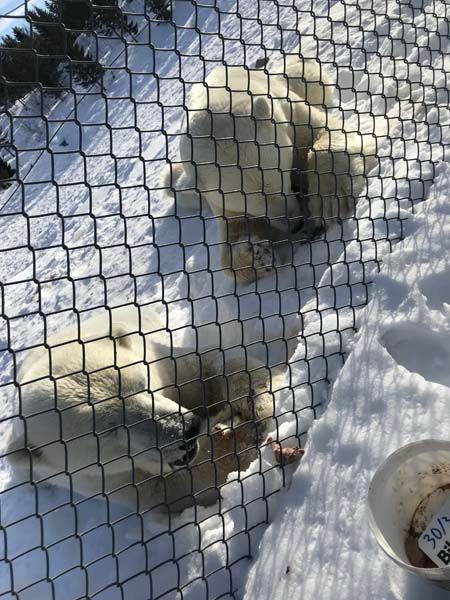 When the keepers call Hope for a meal she comes to the stable and Wilbär gets very excited when she comes closer. Of course, Knuti's Weekly will follow the development in Orsa and keep you updated – HOPEfully with new photos of Hope, too. 🙂
There's a short video, too, in the end of this article. I made some screen shots because some of you may not be able to see the video.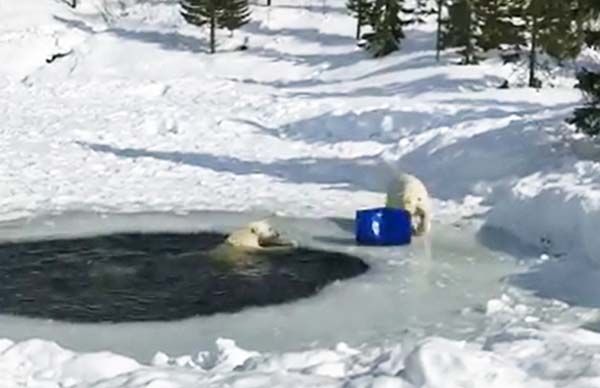 A big barrel is a piece of cake for Wilbär!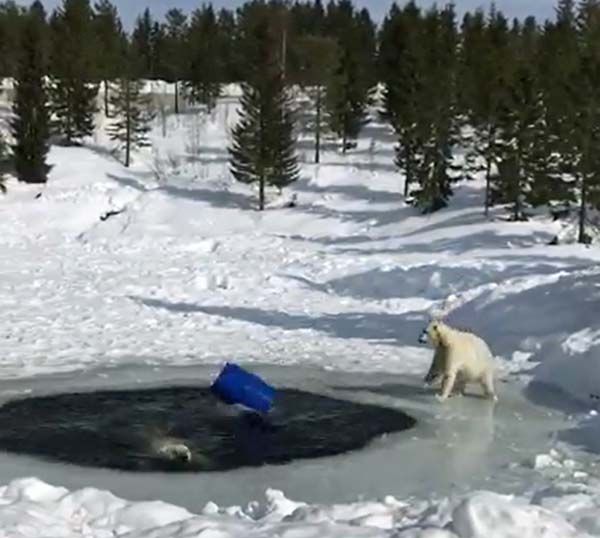 Ewa uses another kind of technics moving the barrel. 🙂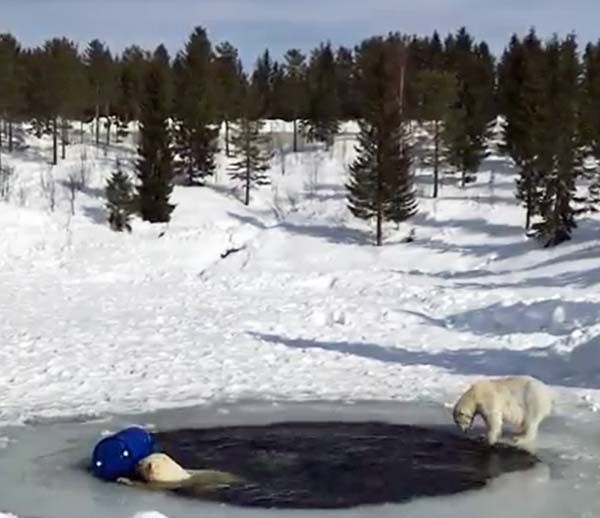 The Easter has gone but I want to show the tiger kittens' lovely card anyway.
I have the great pleasure to tell everybody missing the snow leopard lady Bhavani in Wuppertal that she's doing just fine in Orsa.