Victoria's cub, Aron and Nanook
Apr 17th, 2018 | By
mervi
| Category:
News from the Bear World
17.4.2018 – Source: Highland Wildlife Park
The Royal Zoological Society of Scotland has revealed that the first polar bear to be born in the UK for 25 years is a boy.
Staff at the charity's Highland Wildlife Park discovered the four-month-old cub is male during his first routine health check this morning (Monday 16 April).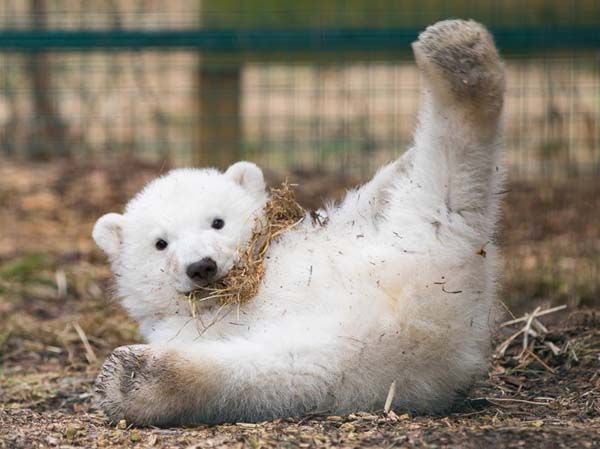 Una Richardson, head keeper responsible for carnivores, at Kincraig near Kingussie, said, "It was very exciting to find out we have a little boy.
"Next we need to give him a name and our keepers are coming up with a suitable list which we will soon ask the public to choose from on social media. This will help us engage with as wide an audience as possible to raise awareness of the threats polar bears are facing in the wild and the need to protect this magnificent species."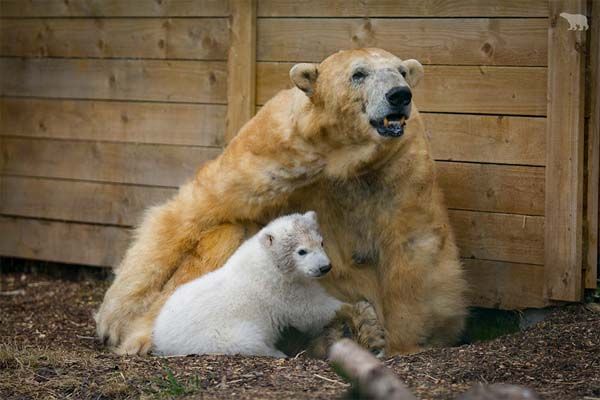 Born in December, the cub was recently introduced to his large outdoor enclosure with mum Victoria and has already taken his first swim.
"He is becoming more confident every day and is doing well. We were able to give him a quick health check, ensuring he was back alongside Victoria very swiftly," said Una.
"While there is a lot of interest from the public, we are reminding visitors that he is still very young and is spending a lot of time in his cubbing den."
News from Tallinn by Evi
Evi brought a new toy to Aron and noboby had to ask the sweet boy to play with it. Aron loves his toy! 🙂
Maybe you're wondering why we don't see photos of Nord so often. Poor Nord has an injury on his hind paw and he would have difficulties walking in the new area because of the stones and gravels. That's why he's staying in the old enclosure.
This photo was taken in November 2017 and you can see the injury.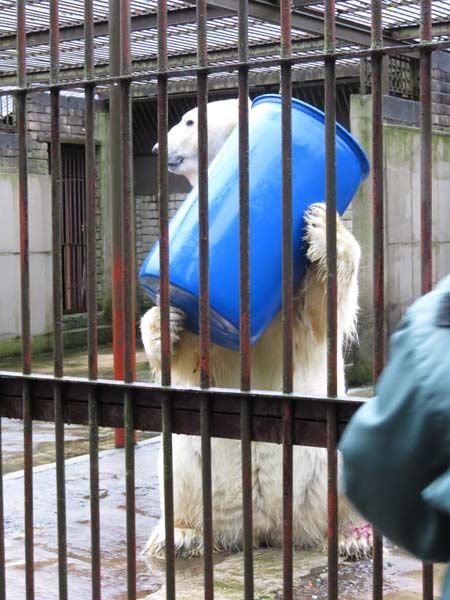 Evi took this photo a few days ago and as you can see the injury looks bad. Hopefully the vets can help Nord so he can enjoy his life again.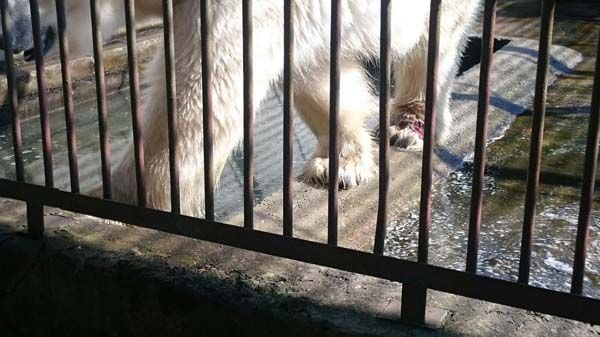 Gelsenkirchen
Finally a couple of photos of sweet Nanook and her mother Lara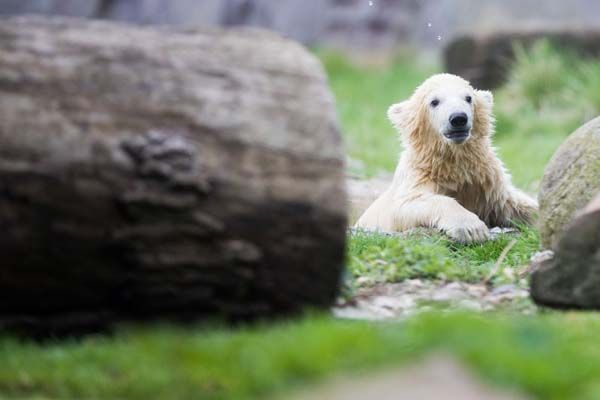 Mama, wait for me!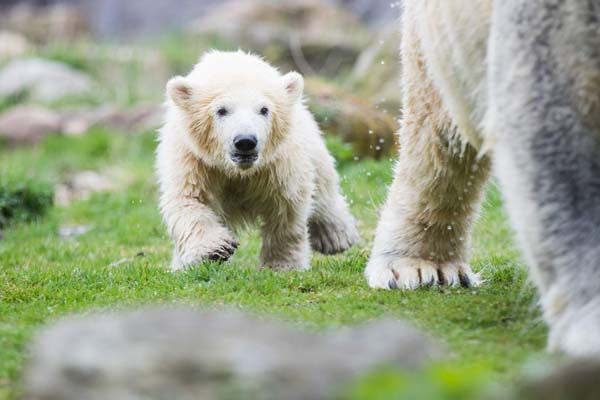 It's an exciting world outside the den but it's wise to stay close to mama.