Dumka and her baby girl Purga
May 17th, 2018 | By
mervi
| Category:
Zoos in Russia
17.5.2018 – Source: Izhevsk Zoo, Russia
Purga the polar bear cub, getting nursed by her mother Dumka, at Izhevsk Zoo, Russia. What could be a better way to start a day?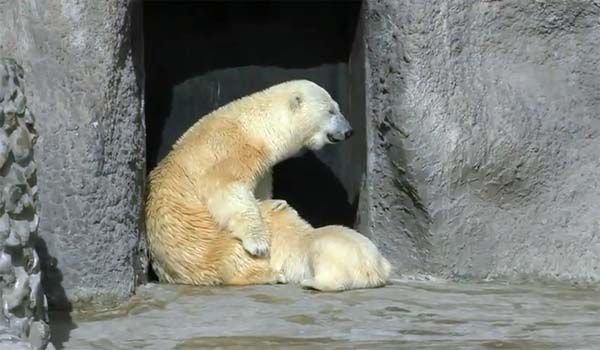 Mama Dumka takes this opportunity to wash her daughter's fur.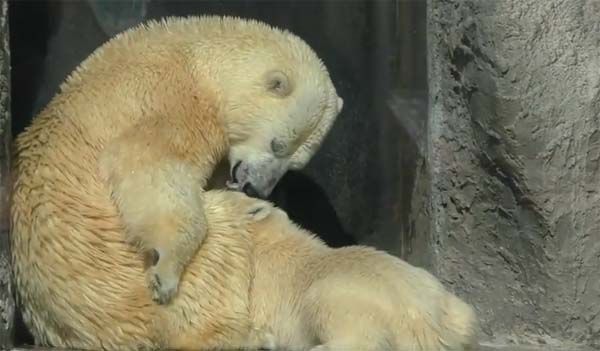 The breakfast time is over and it's time to start planning the activities of this day.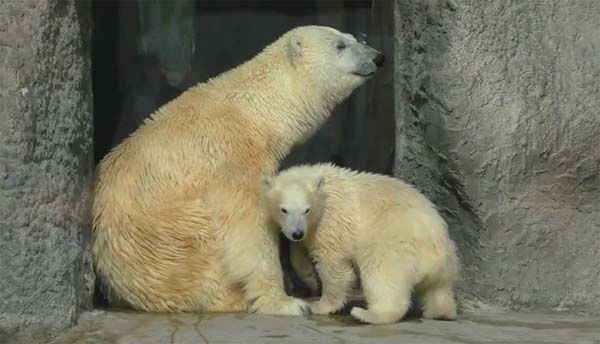 Purga seems to be ready for new adventures!
Dumka jumped into the water and tried to make Purga jump in, too.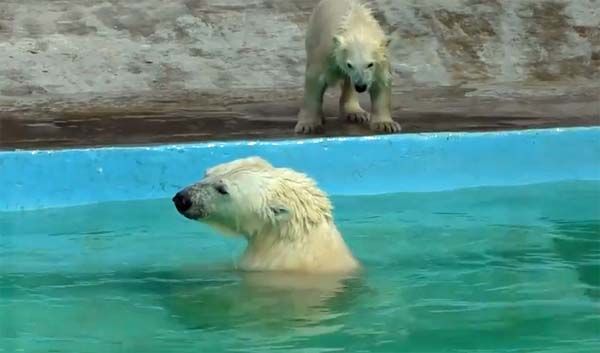 However, Purga hesitated …. It looks like she's checking the temperature of the water. Is it maybe too warm? 🙂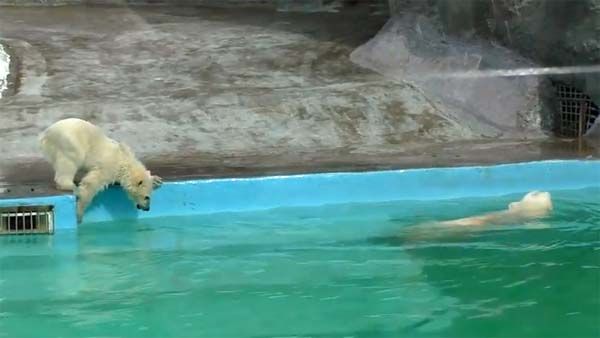 She kept running along the pool side. Every now and then she jumped in but came up quickly again.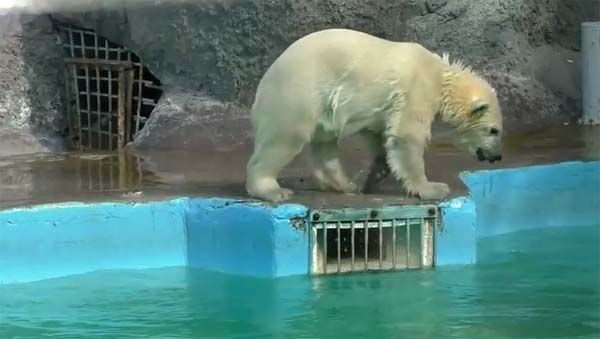 Mama has found something that caught Purga's interest.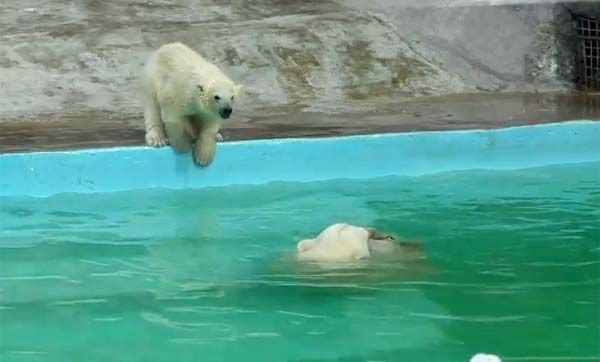 Now she just couldn't resist … the curiousity won! 🙂
Maybe you remember that Purga means 'snow storm'? Well, the young lady certainly moves like a furry hurricane as you can see in the video. 🙂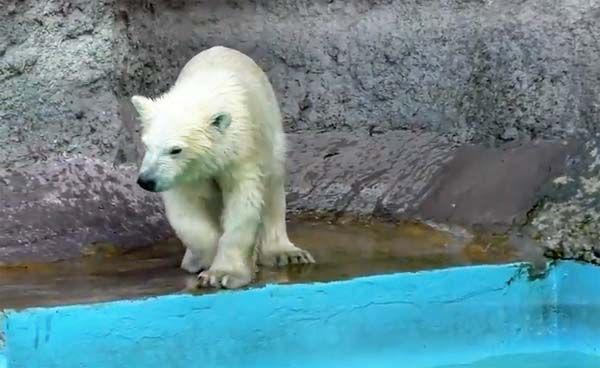 No polar bear can resist a tyre so, naturally even Dumka and Purga were delighted by the black surprise in the water.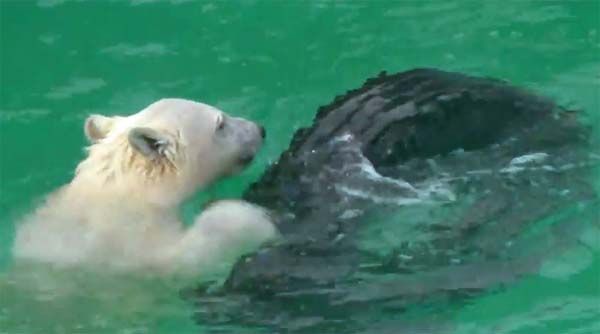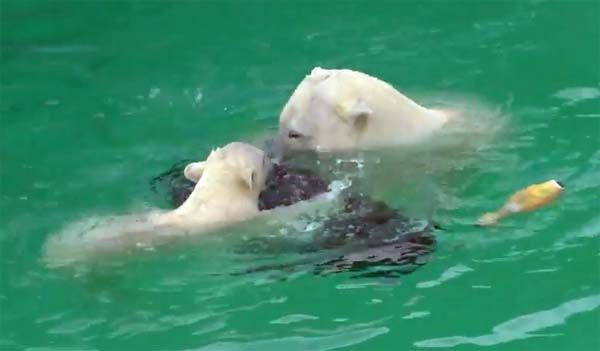 Only one tyre and two polar bears! What to do? Well, everything went very smoothly and I'm sure Dumka is very proud of her daughter's swimming and diving skils.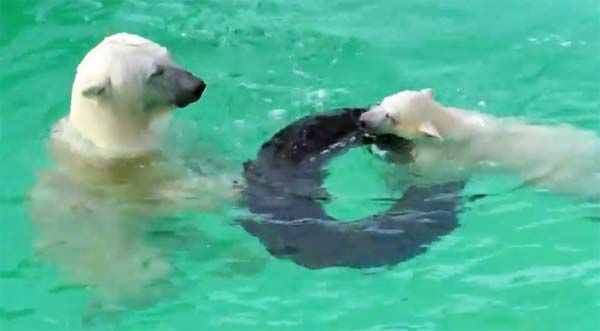 In the video you can see the both bears having bundles of fun together.
Purga is still a little cubbie who even needs some rest. Although I'm not sure who was more tired – the mother or the child! 🙂
Finally both bears decided to take a break and Dumka gave Purga a tender kiss on the nose.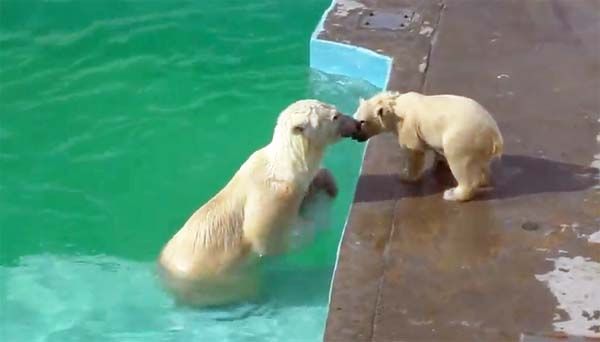 Teasing mama is so fun!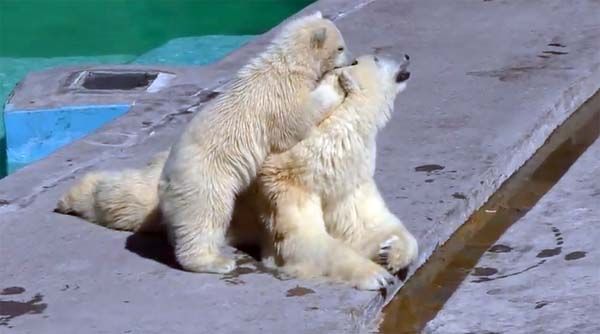 But just lying close to her is so relaxing and makes Purga feel safe and secure.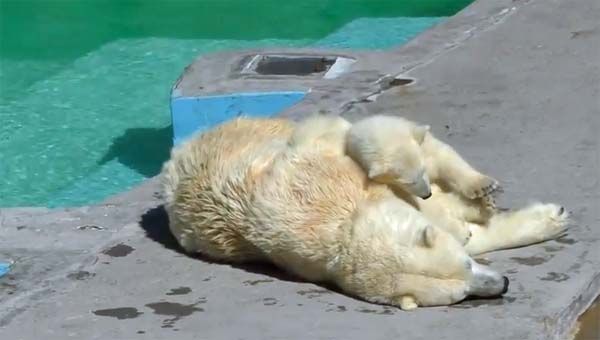 Purga's facial expression seems to say 'Mama's my best friend'.