Himalayan black bear cubs and sweet cougar girl Sofinka
May 11th, 2018 | By
mervi
| Category:
Novosibirsk
11.5.2018 – Photos by Anna Novikova
The Himalayan black bear (Ursus thibetanus laniger) is a subspecies of the Asian black bear, found in the Himalayas of India, Tibet, Nepal, China and Pakistan.
This subspecies is listed as 'vulnerable' due to encroachment of human population, forest fires and the timber industries; these have all reduced the bears' habitat. There is also a high mortality rate among the newborn. And even though hunting of the Himalayan black bear has been forbidden since 1977, there is still a large problem with poaching.
The Himalayan black bears Kostya (male) and Chelsea (female) in the Novosibirsk Zoo became parents to three sweet cubbies on the 12th of January 2018.
One of the cubs was sent to another zoo to be handraised. The reason was probably that Chelsea only could take care of two cubs. Because this species is vulnerable and very rare the zoo didn't want to take any risks.
The cubbies (who have no names yet) are still very small so they spend a lot of time very close to mama.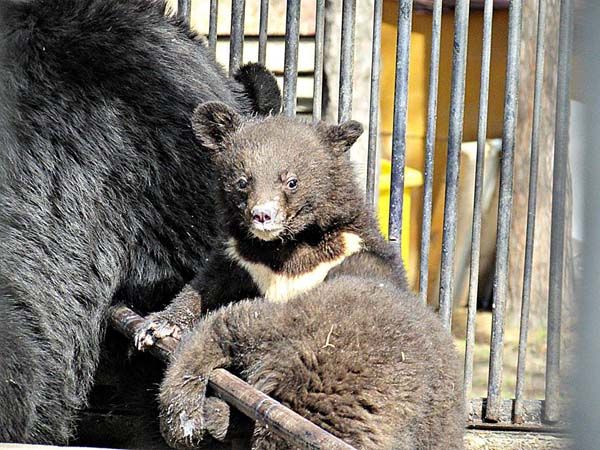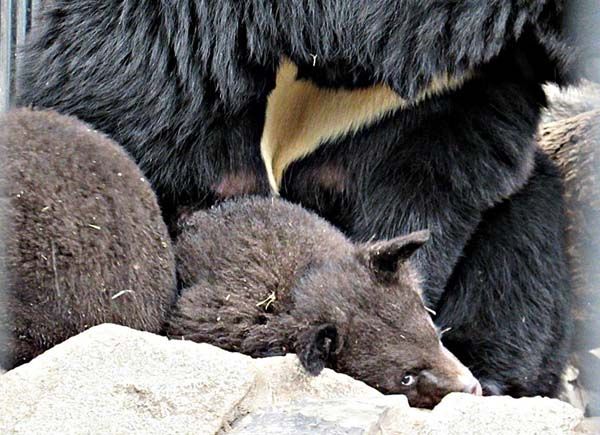 Of course, mama's milk is the best nourishment for tiny fur balls.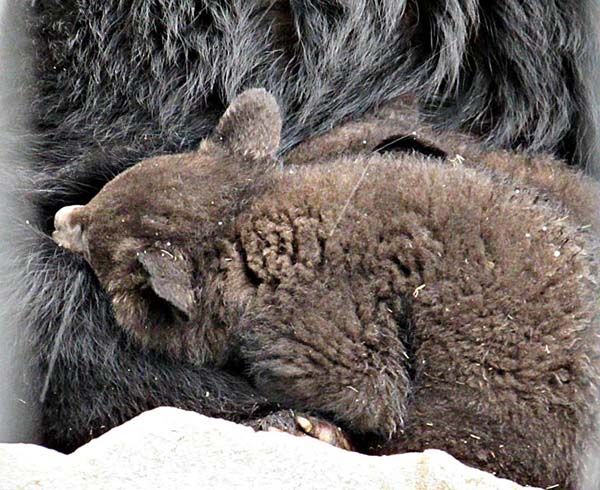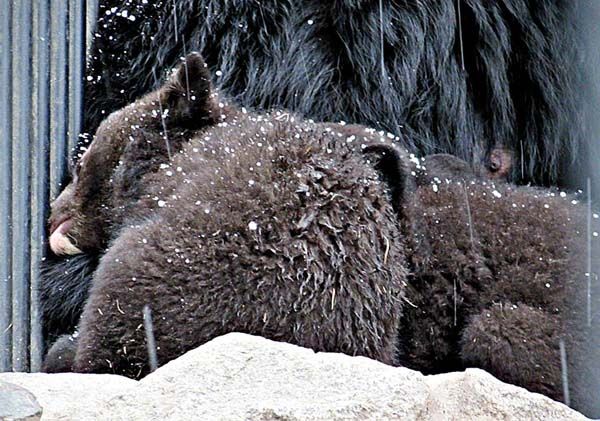 It looks like this cubbie has filled his/her belly …..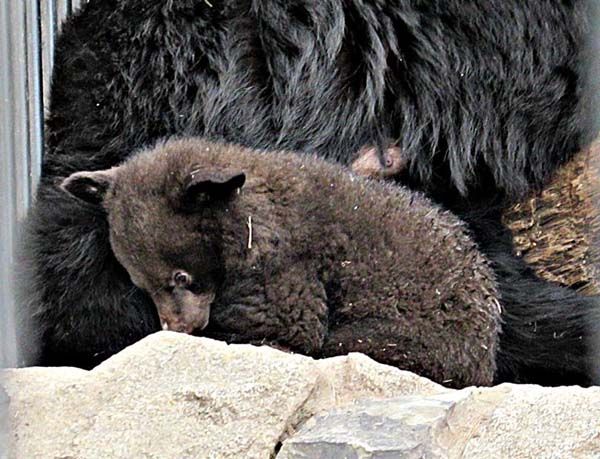 …… and is ready to explore the world. In this case the 'world' is their enclosure.
Everything is thoroughly inspected under supervision by mama Chelsea.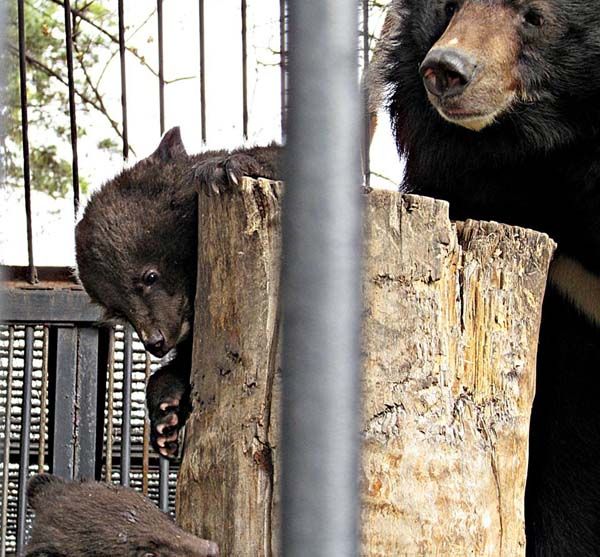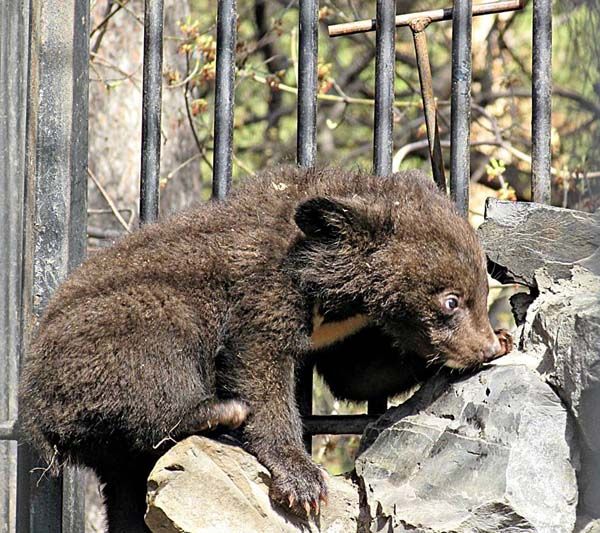 Although the cubs are so small they already want to try their climbing skils.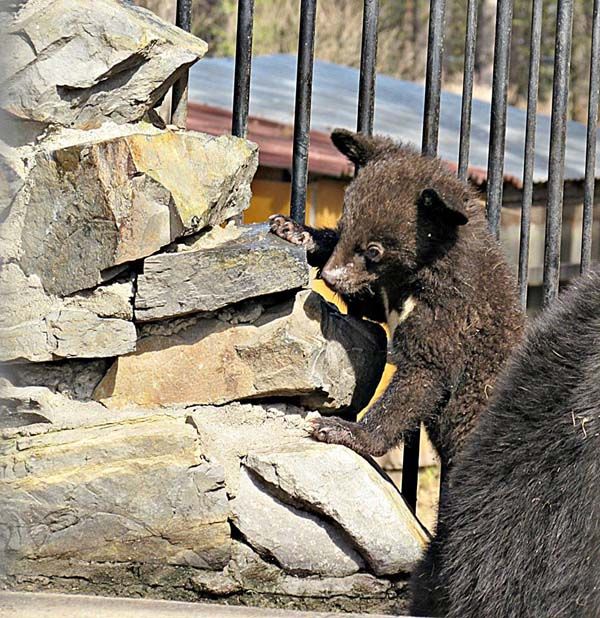 We are Himalayan bears so we will make it – sooner or later!!
Let me help you! You can make it!!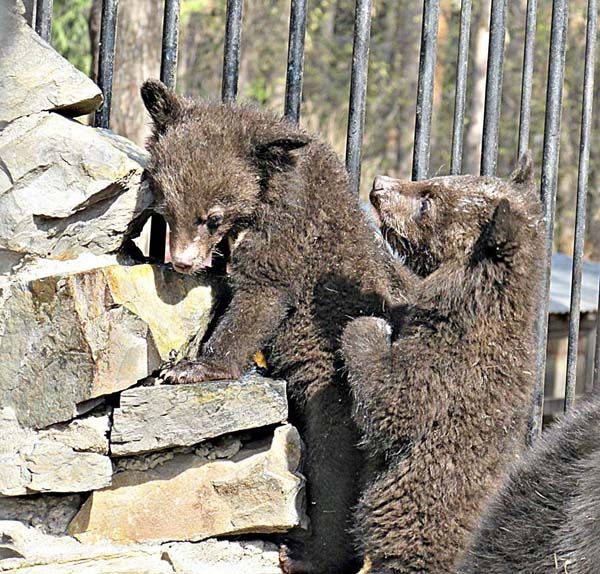 Almost there!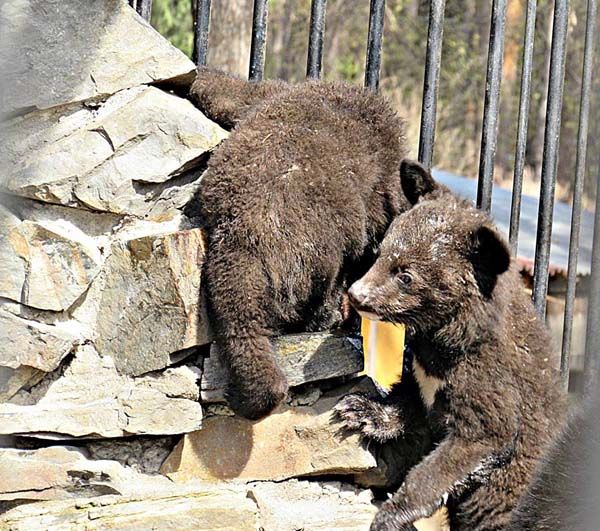 Yippee! You made it – I'm coming after you!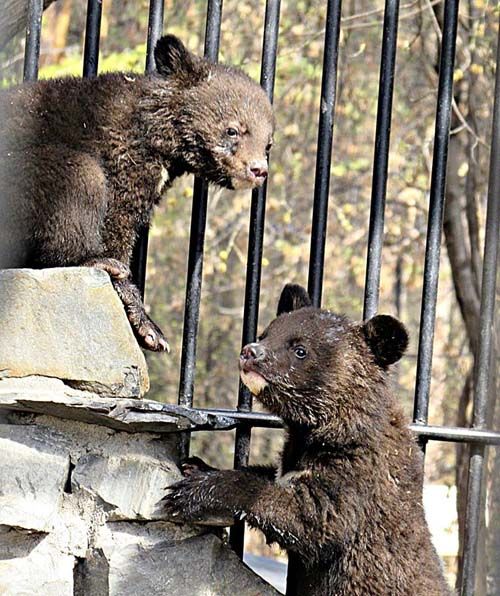 You've already met sweet Sofinka (Sofia) in another report but I just have to show these lovely photos to you!
Just like all cats Sofinka is very particular of her looks. She wants to keep herself presentable.
A pawicure every morning is a 'must'!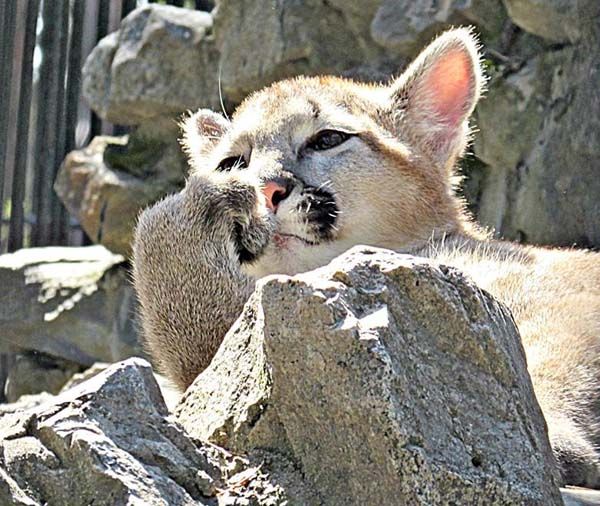 The whole fur is being washed.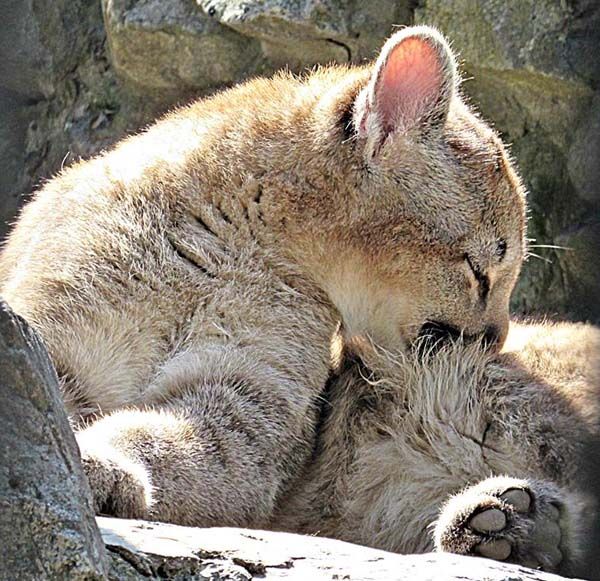 Sofinka is checking that even mama's tail is clean. 🙂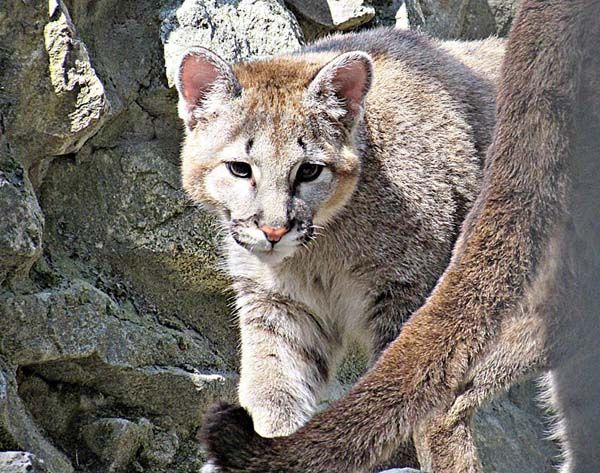 Now she's ready to meet the visitors. I'm sure they are all charmed by this cute cat!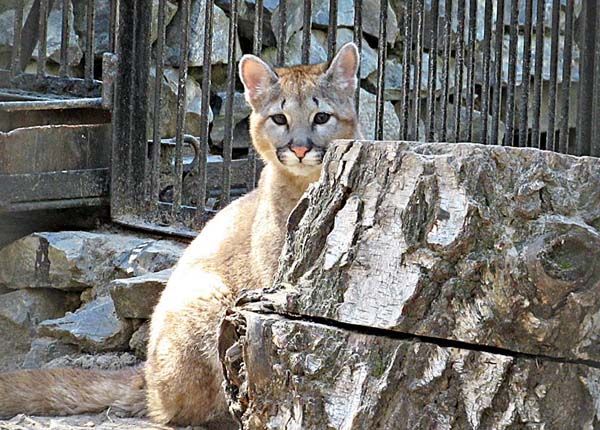 Dear Anna! Thank you so much for the lovely photos of the bears and Sofinka!