Juuso's best creations – two sweet cubbies!
May 8th, 2018 | By
mervi
| Category:
Kuusamo Predator Center
8.5.2018 – Photos by Pasi Jäntti, Kuusamo Predator Center
I guess you all remember the painting brown bear Juuso in the Kuusamo Predator Center. Now Juuso has managed to 'create' his best work! In February his girlfriend Reeta gave birth to two sweet cubbies.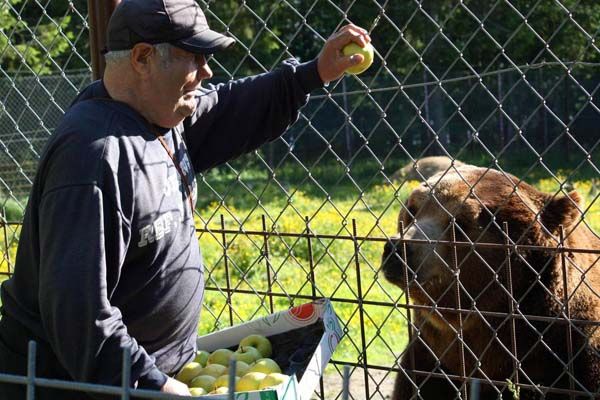 Sulo Karjalainen noticed the newborns when two lovely fur balls were looking out of Reeta's den when she ended the hibernation period.
Pasi Jäntti managed to take some photos of the cubbies behind the fence. It's no good to try to enter Reeta's 'territory' now that she has babies!
Papa Juuso is able to see his off spring behind the fence, too. According to Sulo Karjalainen he's been chatting with Reeta and the cubs daily. 🙂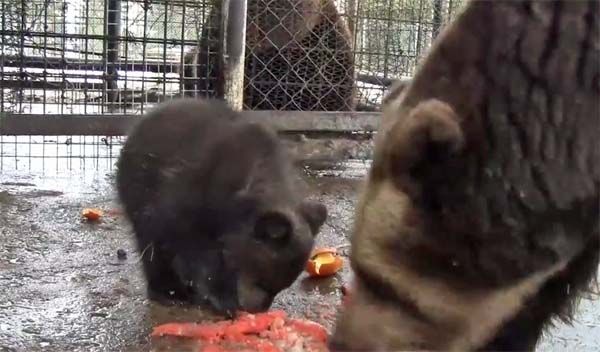 Reeta is also talking to her cubs almost all the time – in her special bearish language. Just like she talks to Sulo when she has something on her mind.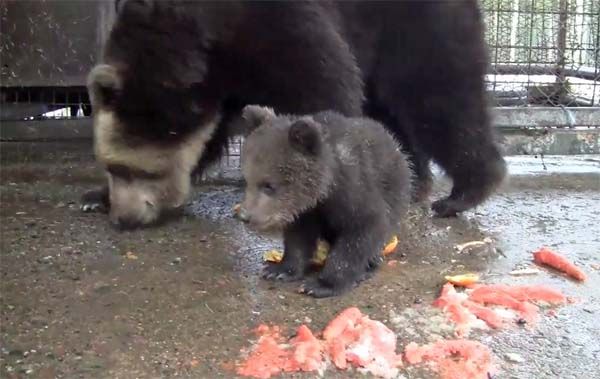 The cubs are, of course, still very small – they weigh approximately 2 kilos for the time being. They are very curious but also very cautious. However, they're already showing some 'rascal like' behaviour. 🙂
This one is trying to pinch mama's food …..
…. and was very succesful, too! 🙂
Of course, Reeta has presented her cubs to Sulo who believes there's one of each kind – a girl and a boy.
It looks like the cubs are eager to learn to know Sulo – their 'grandfather'. 🙂