The greatest love of all
May 13th, 2018 | By
mervi
| Category:
Featured articles
13.5.2018 von Monika aus Berlin, Dedicated to all animal mothers and 'step mothers'
Today we celebrate the Mother's Day. Monika aus Berlin has made a lovely potpourri of animal mothers and their babies in the Tierpark and in the Zoo. I think we can celebrate them and all the zoo keepers acting like step mothers! Mervi
………………
Jetzt ist wieder die Zeit, wo es sehr viele Jungtiere gibt. Und da es in letzter Zeit doch so einige traurige Nachrichten gab, habe ich mir gedacht, eine kleine Aufmunterung zum Muttertag wäre genau das Richtige. Auch für "Nicht-Mütter".
Die Adler-Mutter im Tierpark füttert gerade ihre beiden Kinder, die auf diesem Foto 4 Wochen alt sind.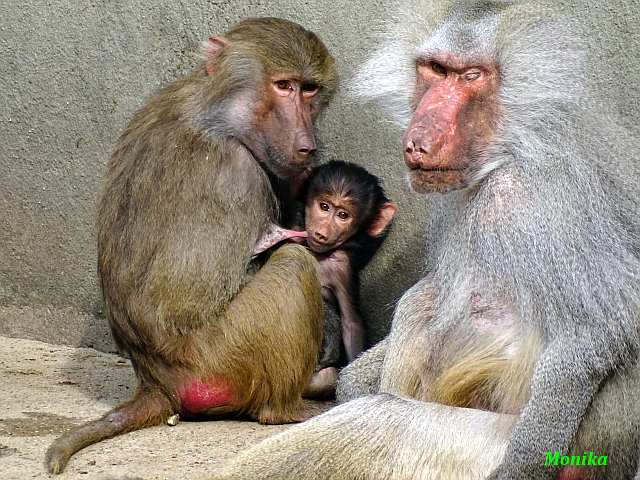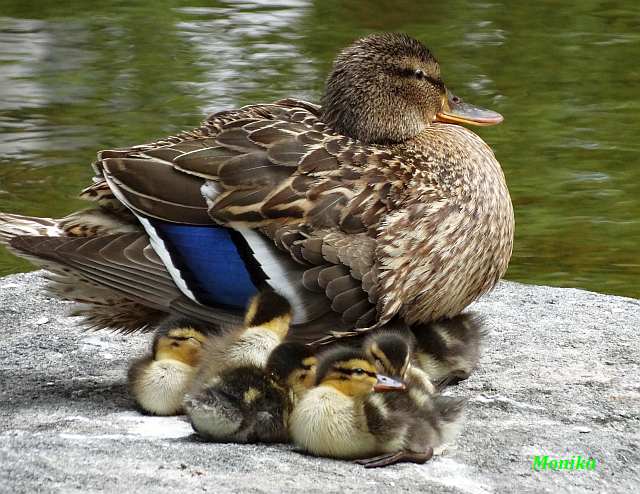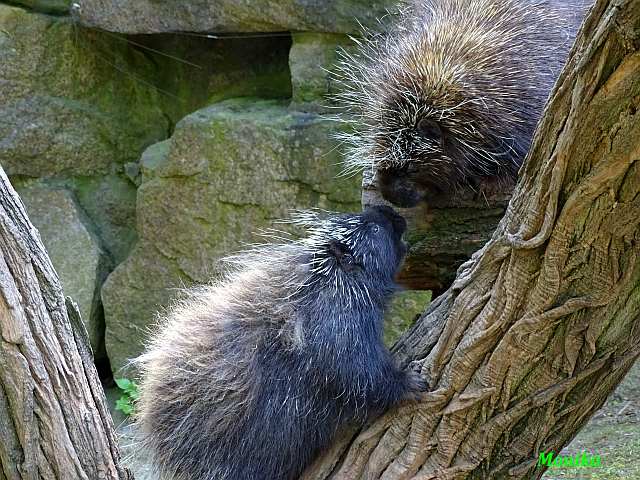 Die Mutter bei den Rothunden hat gerade sieben Welpen zu verpflegen.
Der kleine Waldbison ist erst 3 Tage alt
Auch der kleine Mishmi-Takin ist auf dem Foto erst drei Tage alt.
Es gibt Tierkinder, die eigentlich keine "Michtrinker" mehr sind, aber immer noch ab und zu bei Mama nuckeln. Sie wie unser großes "Elefantenbaby Anchali und auch Orang-Junge Bulan.
Und in der Tierwelt gibt es ja auch männliche Tierpfleger, die in Vertretung der Mutter, die Tierkinder mit der Flasche aufziehen. Aktuell im Zoo gibt es gerade dieses kleine Wasserreh, dass von den Pflegern aufgezogen wird. Das kleine Mädchen ist auf dem Foto 4 Wochen alt.
Diese gefiederten Freunde, sammeln gerade Nistmaterial, damit ihre zukünftigen Kinder ein weiches Nest haben.