A special day for polar bears
Jun 1st, 2018 | By
mervi
| Category:
Novosibirsk
1.6.2018 – Source: Novosibirsk Zoo, Photos by Anna Novikova and Andrej Polyakov
On the 27th of May the Novosibirsk Zoo arranged a special Bear Day. This day is a tradition since many years and it's a day for both the bears and the visitors.
The visitors could test their 'bear knowledge' in a special quiz. The children had possibility to draw and paint and, naturally, play all kinds of games.
Gerda seems to understand something special is going on …..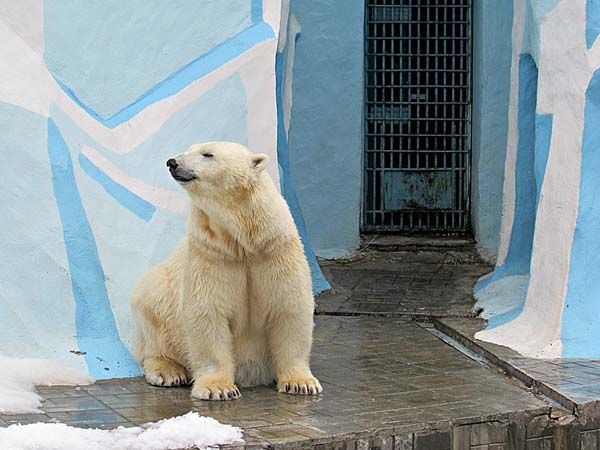 Gerda and Kai must have appreciated one event particularly – the feeding with fresh fish. The fish was sponsored by local fish shops.
What's that heavenly smell?
Gerda hurried to find out what the keepers were up to. As you can see there's still quite a lot of snow left in the polar bears' enclosure.
The keepers were happy to bring the fishy treats to the polar bears.
WOW!!!
The feeding was a great succes witnessed by many bear friends.
Hello visitors! How kind of you to come and visit us on this special day.
Sorry, I have no time to chat with you – yammy fish is waiting in the water!
Caught it!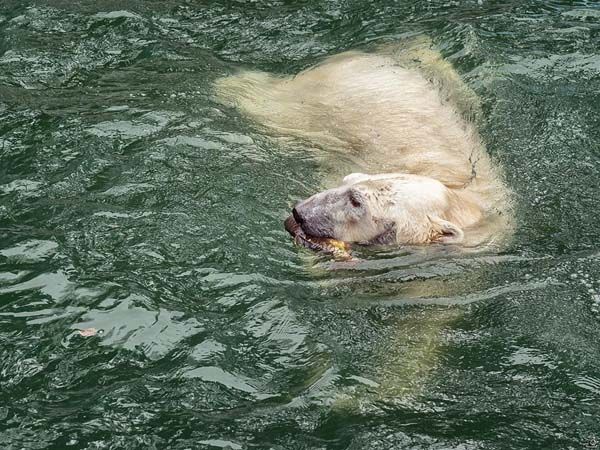 Nothing compares to fresh fish – especially when you can catch it yourself!
The fish tastes very yammy even in the land!
Thank you dear keepers, sponsors and visitors for a wonderful day! Maybe we could do it every day? Just kidding, once a year is a nice tradition!