Aron – the Prince Charming of Tallinn
Jun 3rd, 2018 | By
mervi
| Category:
Tallinn
3.6.2018 by Evi from Tallinn
I have visited our zoo some times in May and I want to show you some pictures of Aron and Friida. These pictures are are taken during three different days.
Aron has found one red ball and he is pushing the ball into the pipe. Wow! He is so skilful!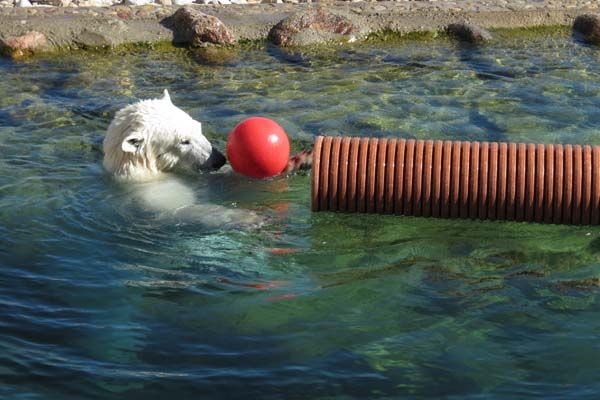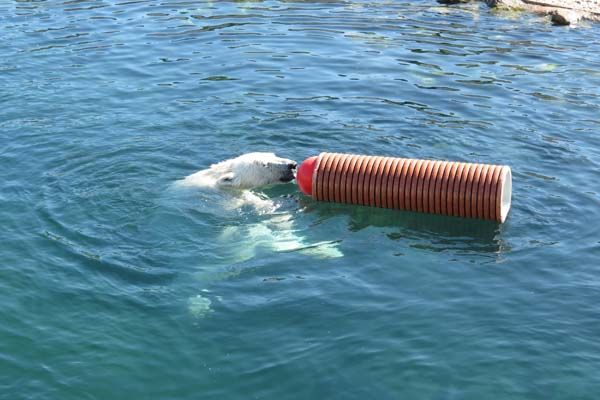 The Prince Charming of Tallinn enjoys the pleasures of the water – especially in the mornings. He's very delighted by his new toy and loves to play with the new pipe.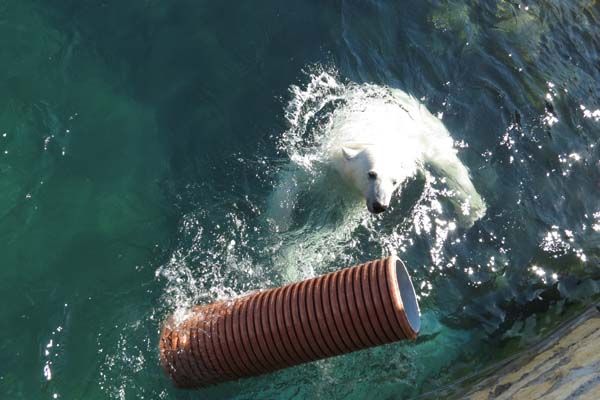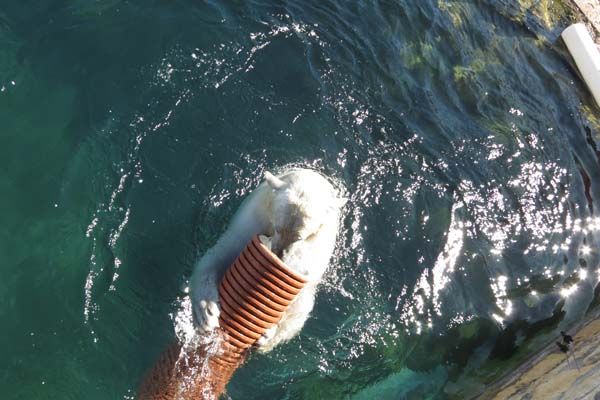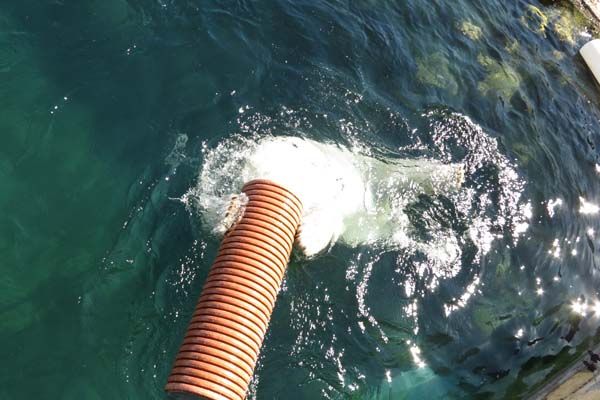 Aron got a new little ball, too. He likes these balls very much!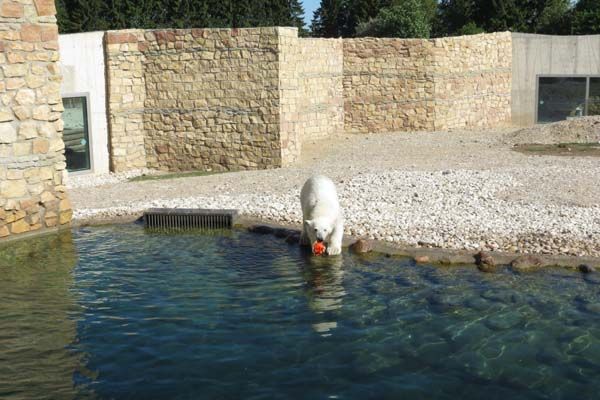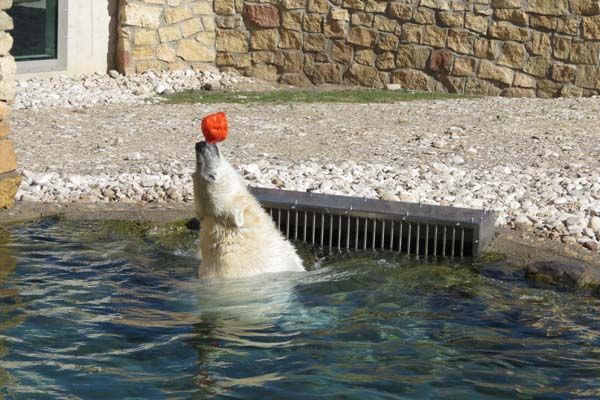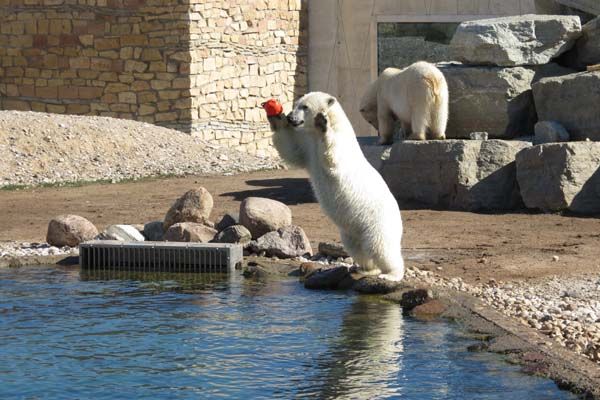 Aron also got an ice bomb … very much appreciated!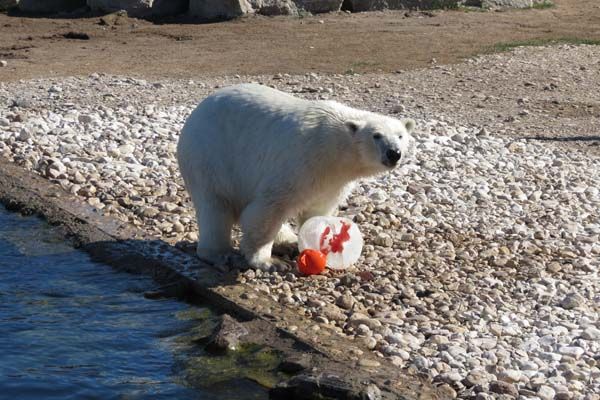 It looks like Aron wants to be really sure noboby pinches his treasures! 🙂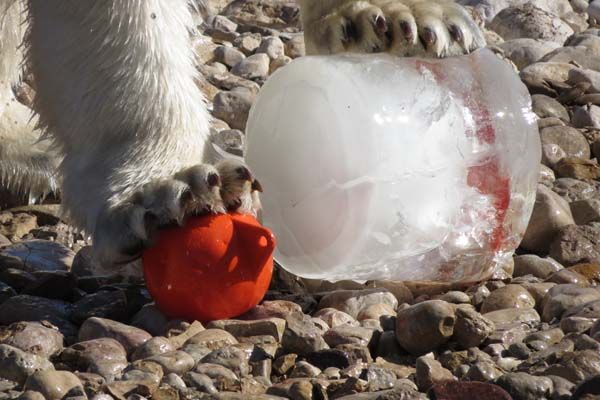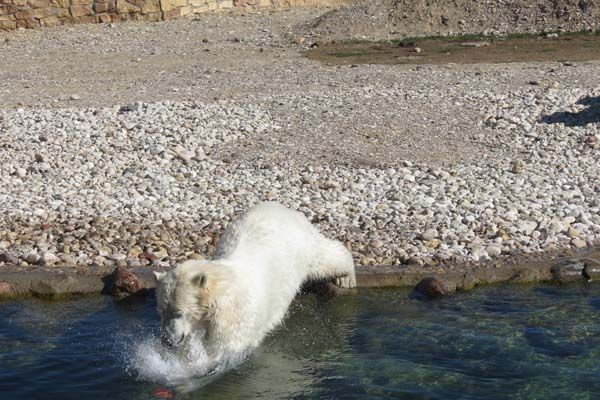 The polar bear boy likes to do some tricks with this little orange ball.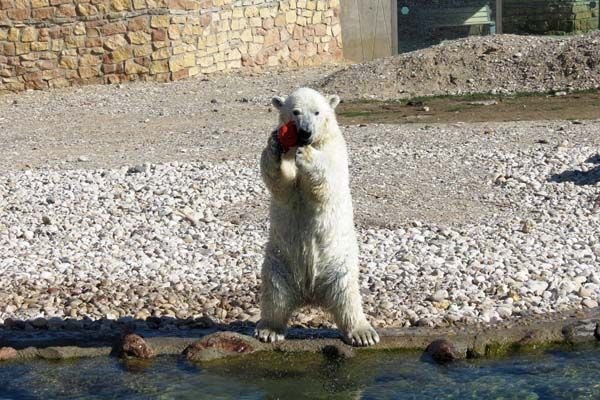 Watch  and admire!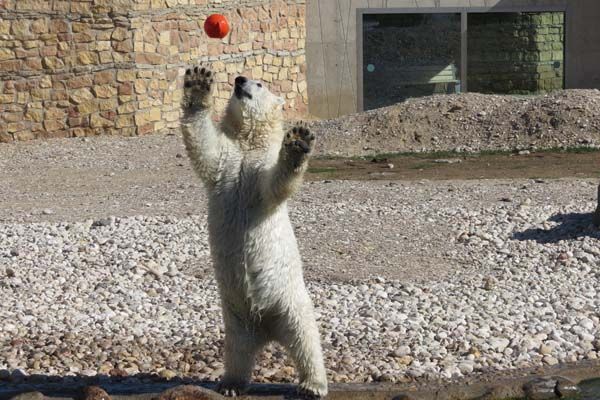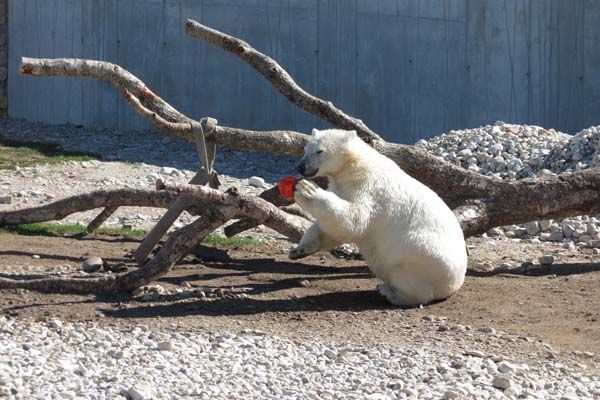 Friida swims less, but she wants Aron to have fun and then they play together in the pool.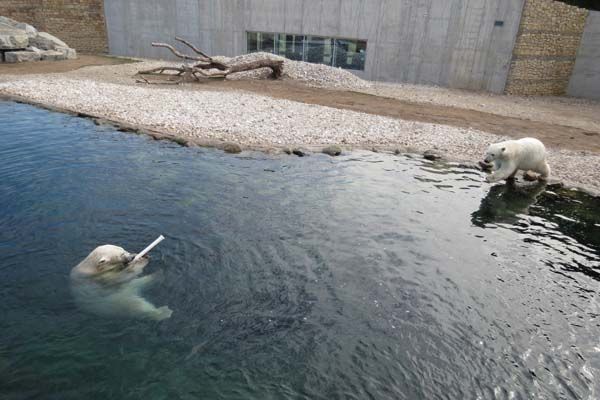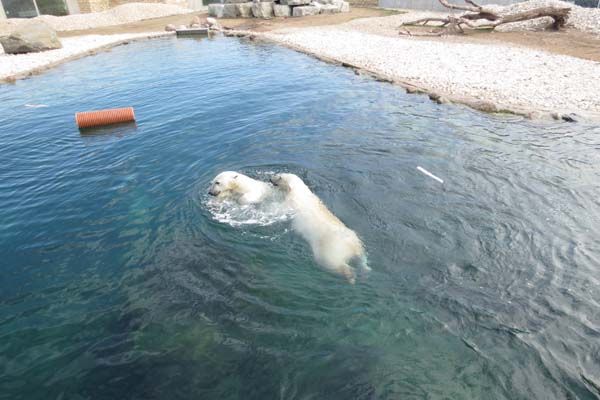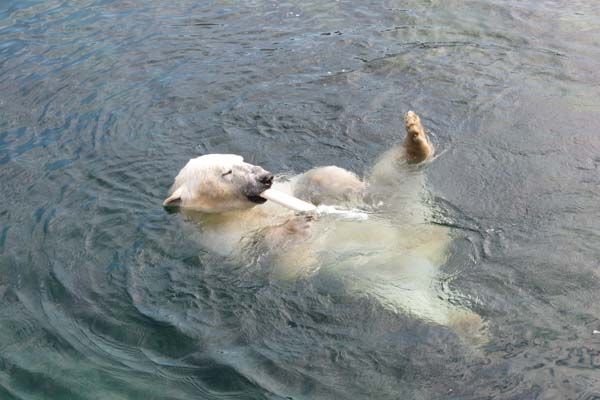 Now that Nord is also in the new enclosure Friida is a little bit excited. Nord was transported to our new Polarium in general anesthesia on the 24th of May. The specialists of University took samples of his sick paw and also took X-rays. I really hope that the specialists will be able to help Nord. More of Nord will come soon in a separate article.