Highland Wildlife Park May 2018: Arktos and Walker
Jun 11th, 2018 | By
mervi
| Category:
Ralph's reports
10.6.2018 by Ralph, Photos even by Molly Merrow
Although I promised to show you pictures of Hamish and Victoria, this was the best shot my Knuphone could manage of them.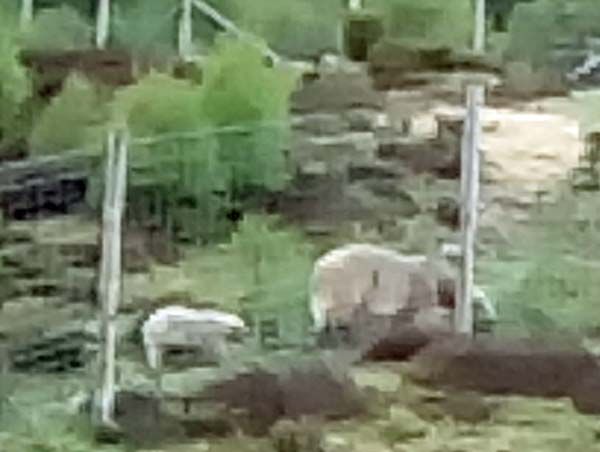 I am in fact relying on a friend who I knew was visiting the HWP at the same time as me. Molly Merrow is a well known US blogger with her own excellent website about the Polar Bears she has visited. Her wonderful full account of the Polar Bears at HWP is here.
When you read the article and see Molly's pictures and video you will see why I was so pleased to let her do that part of the report. – Molly has kindly 'donated' lovely photos to be published even in Knuti's Weekly so you have probably already seen the article.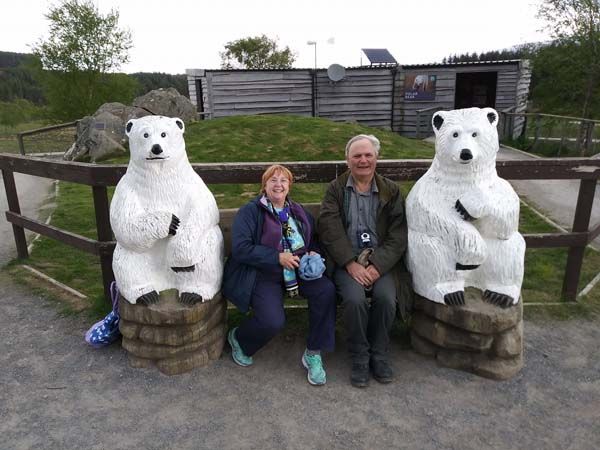 This is Molly and me posing with Arktos and Walker. Fortunately Arktos and Walker did come closer to us than Victoria and Hamish. So I can show a few photos here.
.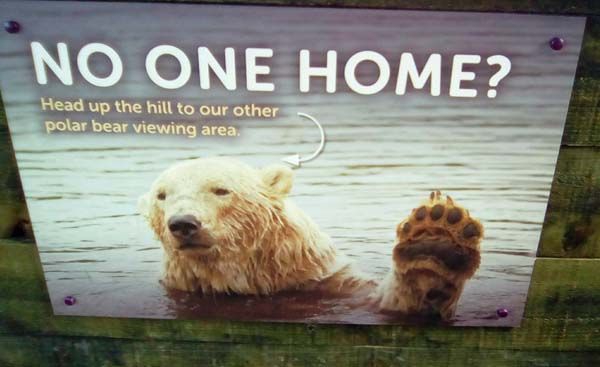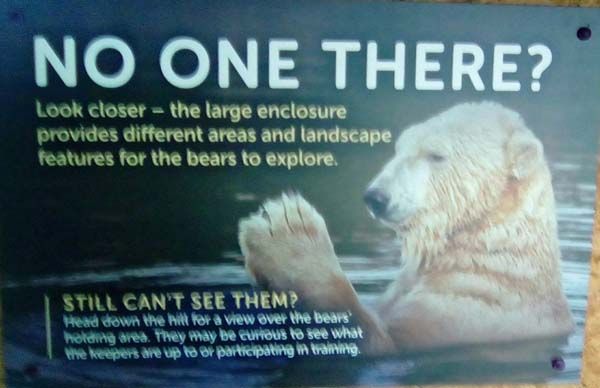 HWP know that the two bears have such a large enclosure that they are very hard to find, so the two signs explain to new visitors what they need to do. Fortunately, there is a Keeper talk every day when the two are lured close to the fence by various treats. However, on Monday the two were more interested in some activity at the other end of the enclosure and stalked off leaving their snacks.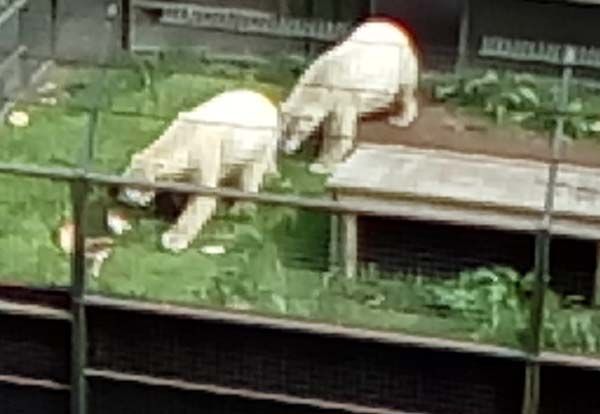 Walker and Arktos share a holding pen at the bottom of a slope. It was originally built to house Mercedes, the sole bear living in Edinburgh Zoo.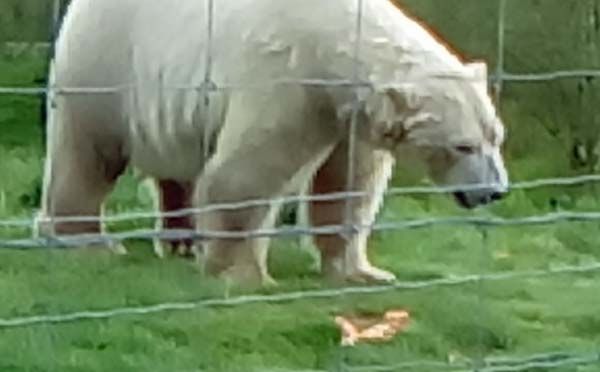 This picture is of Arktos, who is the father of Hamish. He has the traditional pointed head and triangular ears of the Polar Bear.
Walker, like Victor in Yorkshire Wildlife Park, who is a relative (see Molly's blog for this story) has "teddy bear" round ears and a fuller face with shorter snout like a Grizzly.
Walker is on the left in this photo.
Although Walker growled at Arktos from time to time when sharing snacks, the two soon made up after playfighting. The keepers confirmed that they pine for each other if separated and are really good friends. Certainly in the three days I was there, they did virtually everything together.
While Victoria is working hard looking after and educating Hamish, Arktos is able to hand around with his best friend, and unlike Bill or Wolodja seems not to miss her. Out of sight and smell and with plenty to do.
Photos by Molly Merrow: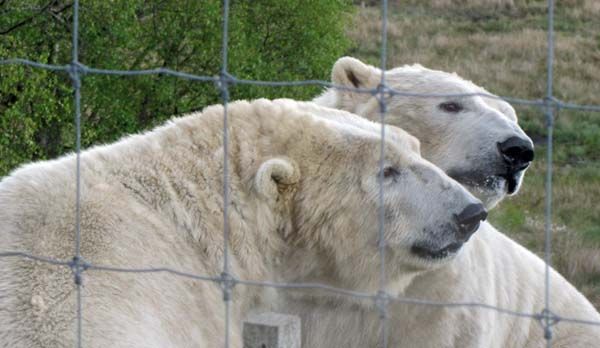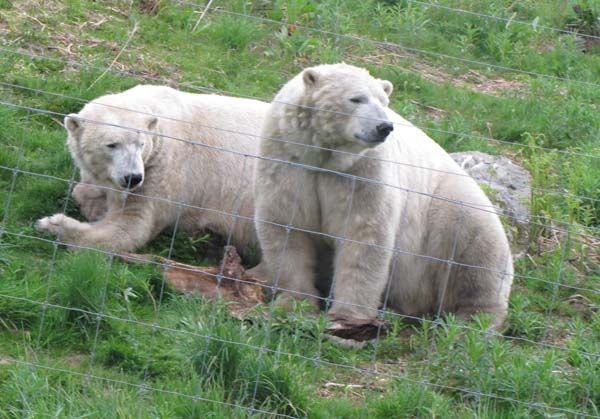 Walker
The black boots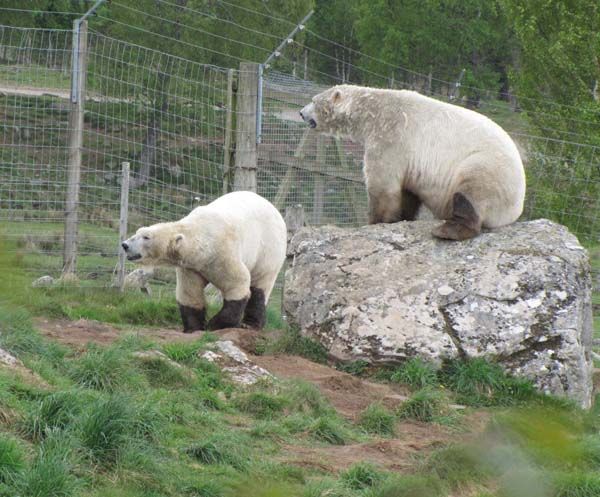 These boots are made for walking …. 🙂