It's been hot even in Aalborg
Jun 12th, 2018 | By
mervi
| Category:
Denmark
12.6.2018 – Photos by Jeanette Johnsen
The heat wave in Scandinavia made even the polar bears in Aalborg very sleepy. It isn't so easy for Malik and her daughters to be active when the heat is on.
What a perfect camouflage colour for the fur!
I'm not sure if this is Nuka or Qilaq but she seems to be dreaming of ice and snow ….. 🙂
Oh well, there are visitors coming to admire us so maybe we should try to get up ….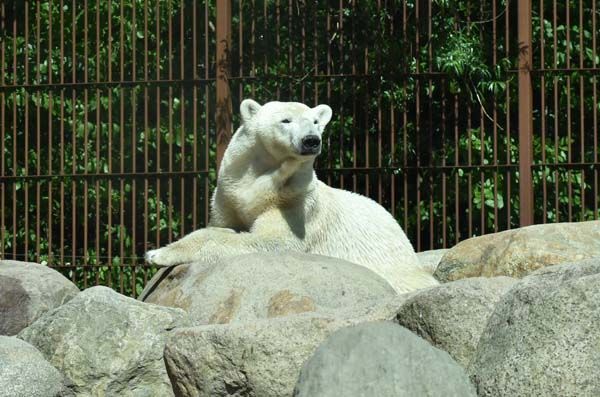 Oh yes, they've come to see us so, of course, we must treat them with great hospitality!
Just one minute, please!
Are you coming or not?
I hope the water is cold enough!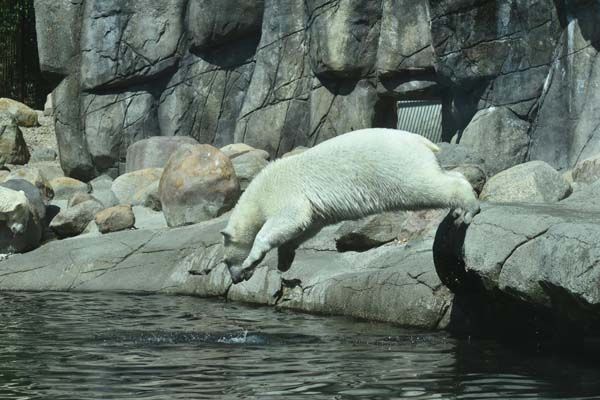 It's not so cold but still very refreshing.
Hey, how do you like my water ballet? Very gracious and elegant don't you agree?
The visitors always want to see a cute face so I hope they're satisfied with this face.
A submarine imitation seems to be every polar bear's speciality. 🙂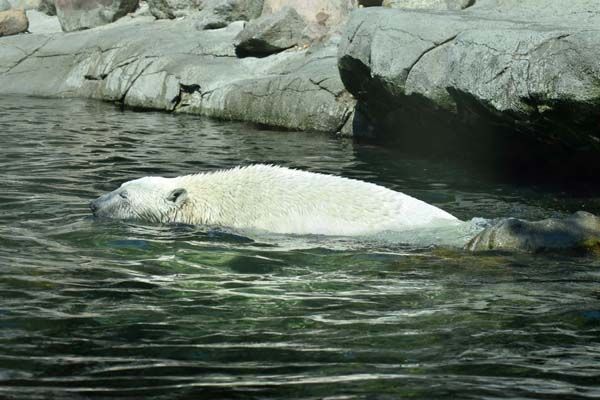 I can even be a clown! 🙂
Sometimes we come very close to the visitors so we can hear them praising our good looks and nice manners.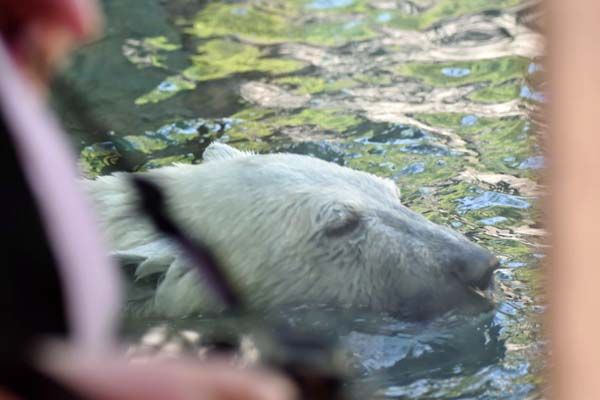 Dear Jeanette! Thank you so much for your permission to publish your photos even in Knuti's Weekly! I wish you and the polar bears a happy Summer time!