A sunny day with Sesi, Nanuq and Vicks
Jul 10th, 2018 | By
mervi
| Category:
Zoos in France
10.7.2018 – Fotos: Hans Odermatt
Our Swiss friend Hans visited the polar bears in the Zoo Mulhouse on the 26th of July and took lots of great photos of Sesi, Nanuq and Vicks. The old lady Tina was staying in her cave this day.
The white fluffy inhabitants in this zoo have lots of enrichment and love to show the visitors how much they enjoy playing with their toys.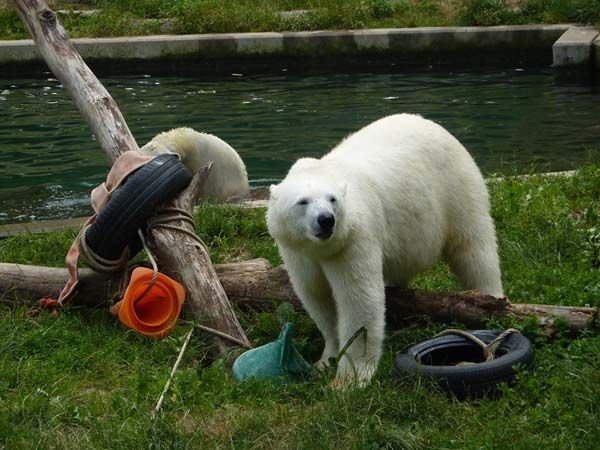 Nanuq is almost as big as Sesi now. She loves the 'cappuccino make-up' just like all the cubs do. 🙂
Mama, follow me! Let's see what more we can do today!
Of course, Nanuq's wish is Sesi's command. 🙂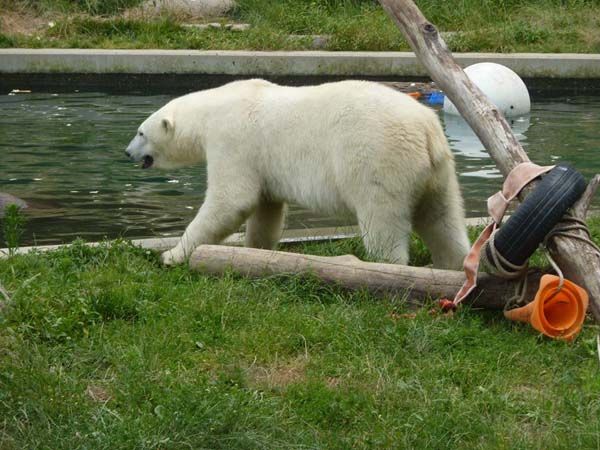 On a hot day it's nice and refreshing to take a bath.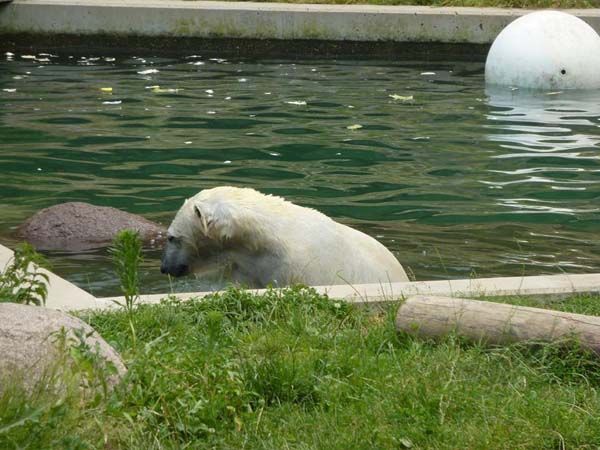 A tyre is a nice companion on a swimming tour.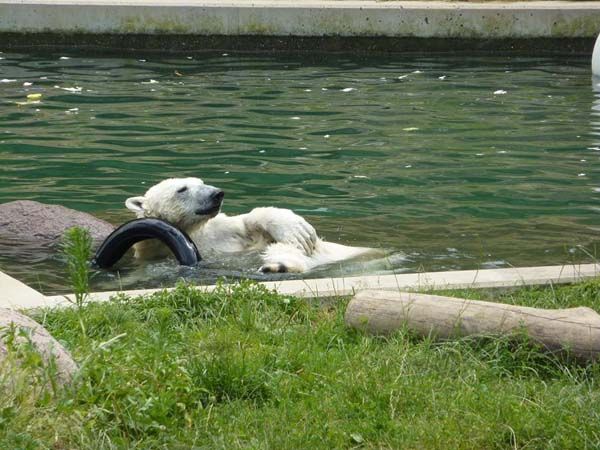 Sometimes is great to stay under water ……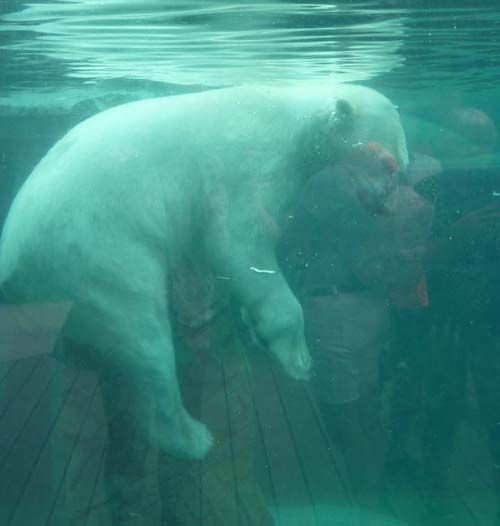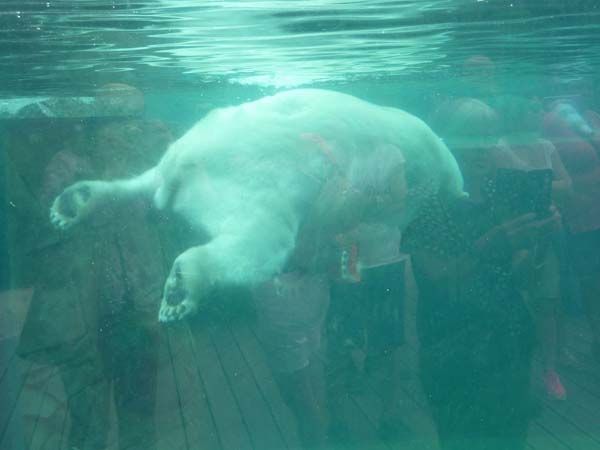 …. but not too long. I must keep an eye on the surroundings!
In the Winter the snow is a wonderful, soft ground but feeling the green grass under the paws isn't so bad either. 🙂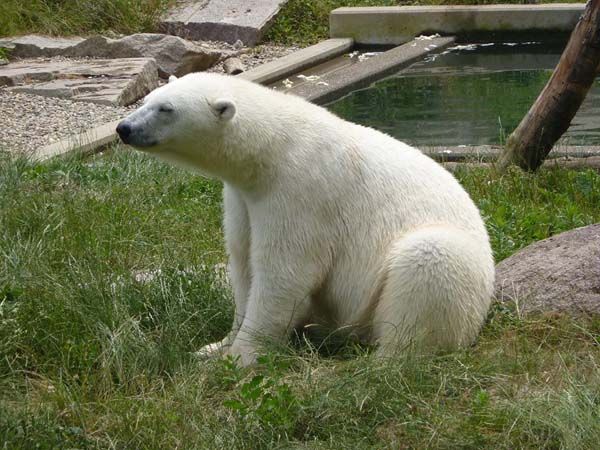 The mother and her daughter love each other – no doubt of that!
Stretching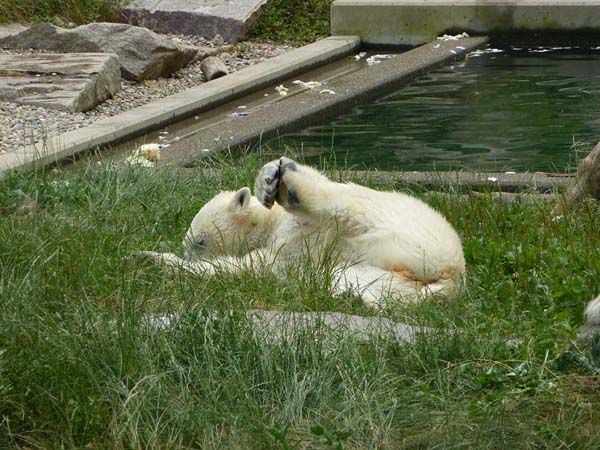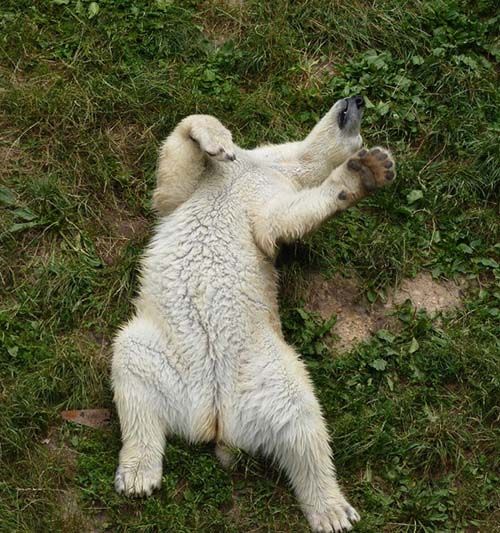 Having a short nap with a toy
What's behind the fence?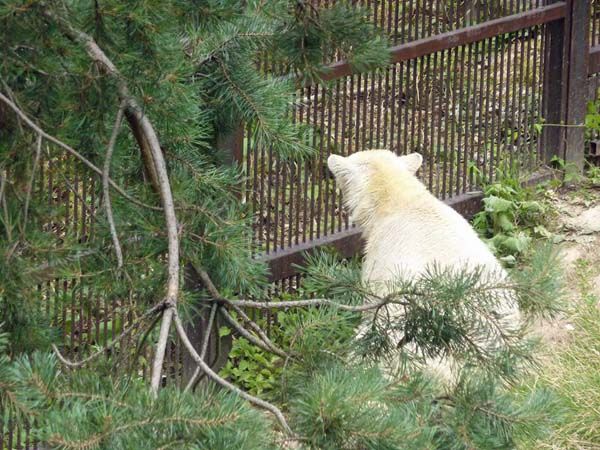 Nothing special – I prefer the safety in my enclosure!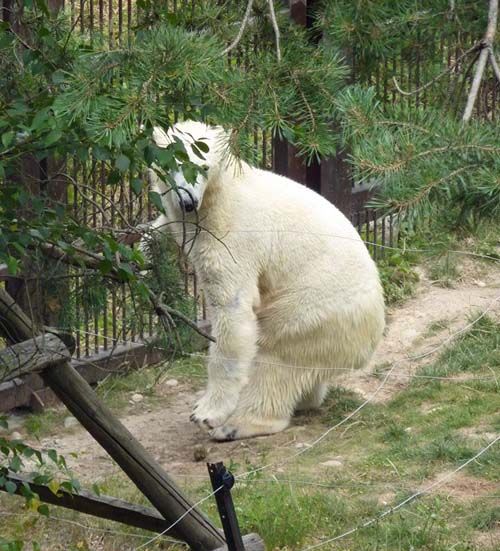 Sesi's fur is wonderfully white and fluffy. Nanuq also has a fluffy fur but she likes the 'off-white' colour. Well, a dirty bear is a happy bear!!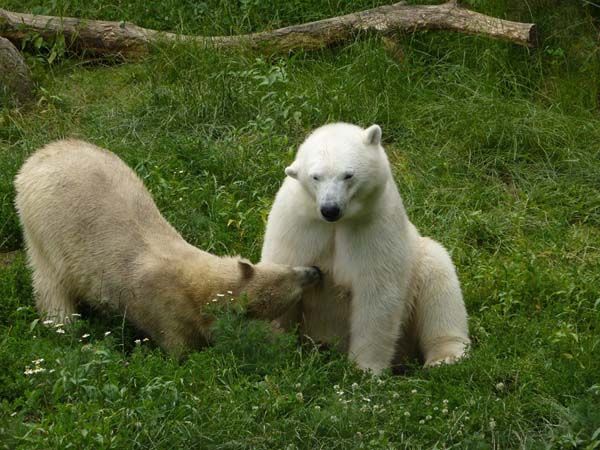 Mama's milk bar is still Nanuq's favourite restaurant. 🙂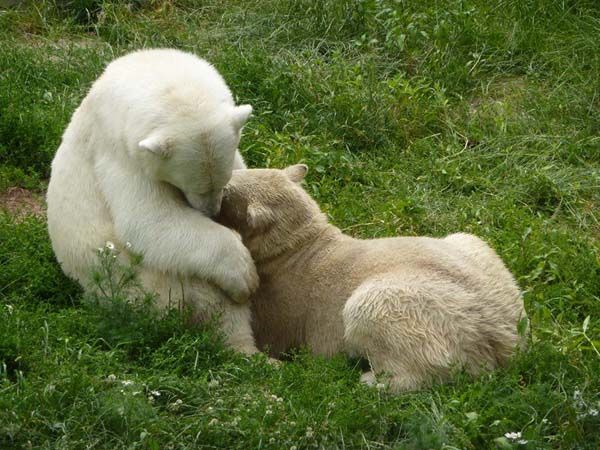 Oh bear, how much  can that girl drink???
OK, mama, you can rest now. My belly is well filled!
Dear Hans, thank you so much for all these lovely photos! It was a great pleasure for me to publish them in this magazine.