Corinna has joined Anton in the bear heaven
Jul 22nd, 2018 | By
mervi
| Category:
The Memory Lane
22.7.2018 by Mervi, Photos by Petra Ballon, Dumba and Caren
Yesterday (21. July) we received the sad news from Wilhelma in Stuttgart. Polar bear Corinna had crossed the Rainbow Bridge.  She died peacefully in her sleep.
We remember Corinna as a very beautiful polar bear lady. We also remember her as a loving companion of the male bear Anton and as a caring mother of Wilbär.
My friend Petra kindly gave me permission to publish some of her photos of Corinna and Wilbär taken on the 7th of November, 2008.
Corinna teaches Wilbär how to play with a hanging barrel.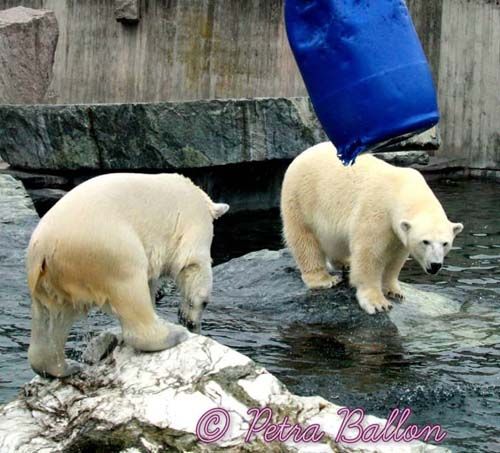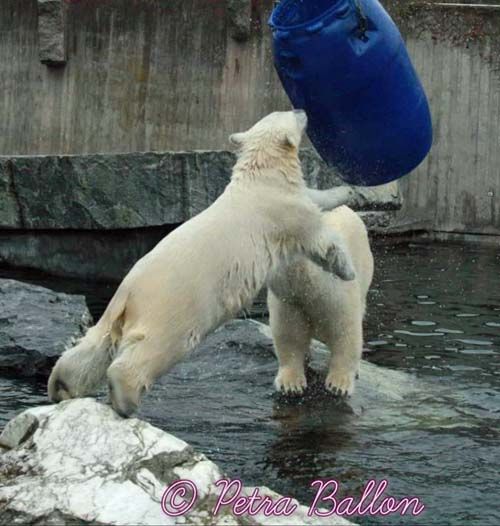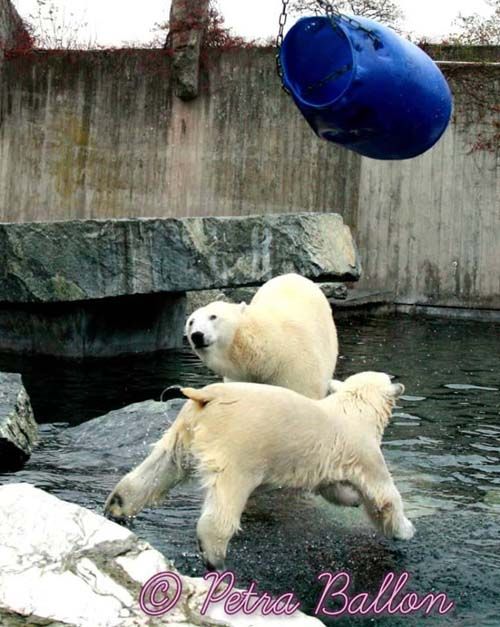 Wilbär moved to Orsa in May 2009 and I've seen with my own eyes that he really learnt something. Corinna was a good mentor to her son.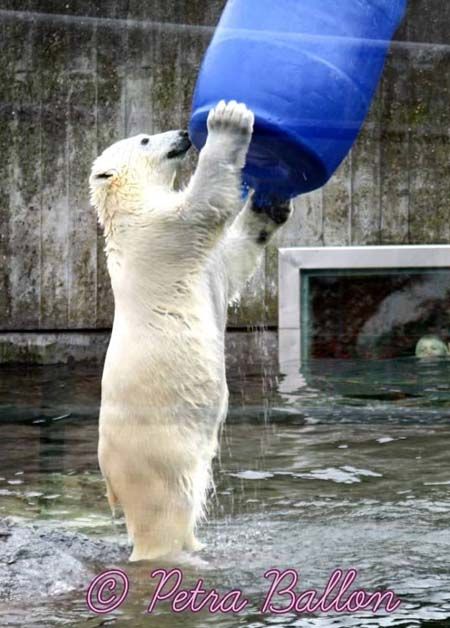 Wilbär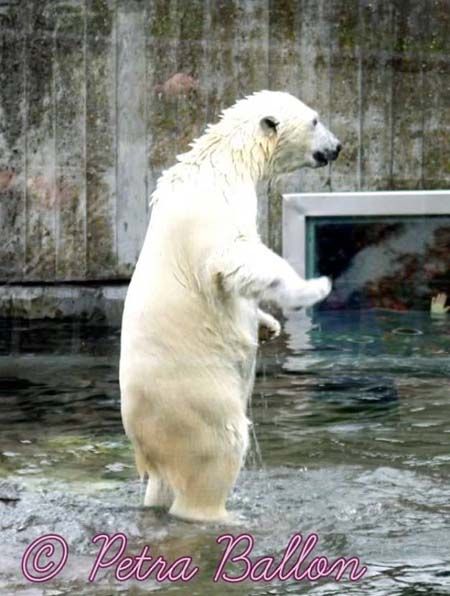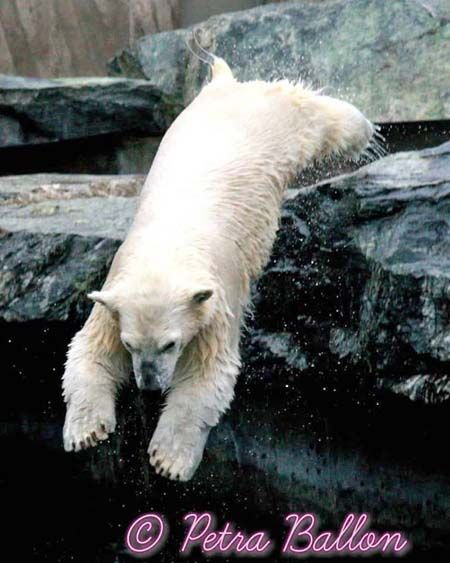 Together in the water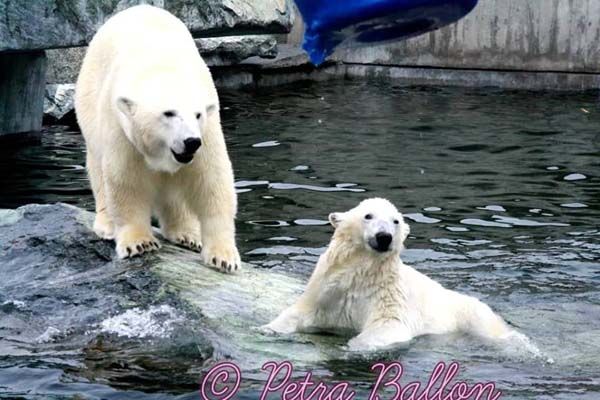 Mama and her son having a tender moment.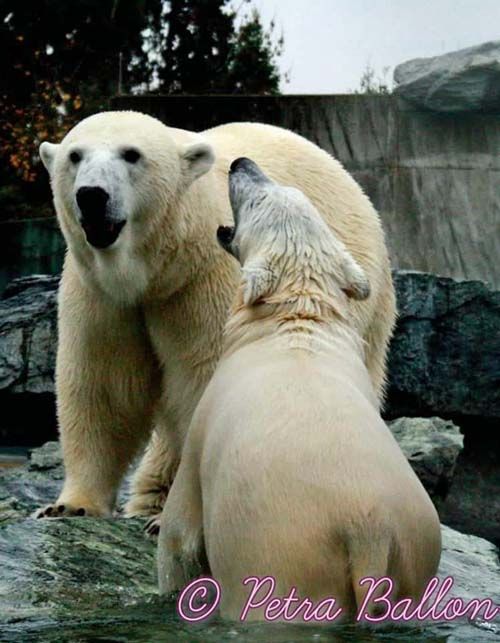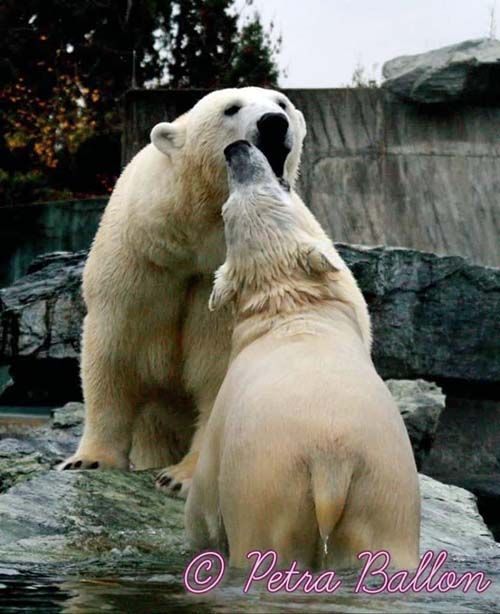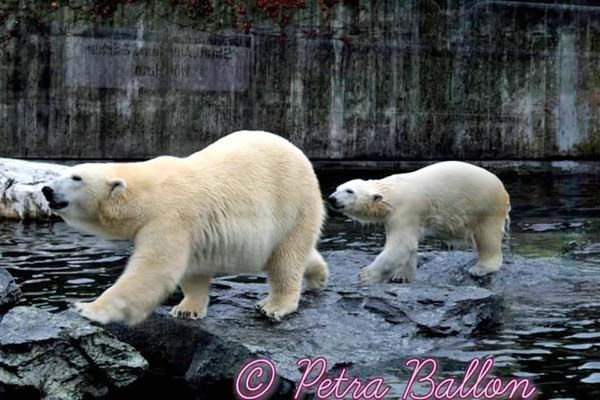 Goodbye Corinna! You left us a wonderful inheritage – Wilbär. You and Anton will live further in your son and his cubs.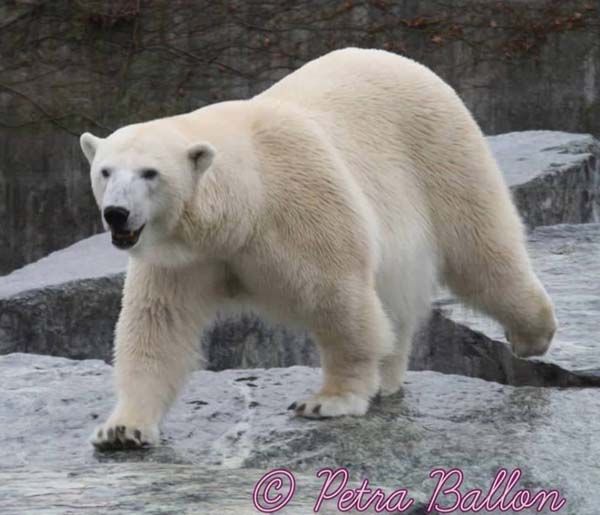 This is how we remember this lovely couple – Corinna licking Anton's ear. Photo by Dumba
Anton died in February 2014 because of the careless behaviour by visitor. You can read more about it here.
Dear Corinna, you're together with Anton again. I'm sure it was a wonderful reunion.
Mervi's tribute to Corinna