New toys for polar bears
Jul 12th, 2018 | By
mervi
| Category:
Novosibirsk
12.7.2018 – Source: Novosibirsk Zoo, Photos: Andrey Polyakov
The Novosibirsk Zoo continues to work on improving the living conditions for their animals. One of the most important issues of animal welfare is the enrichment of their environment. Simply put, we try to make sure that our animals are not bored.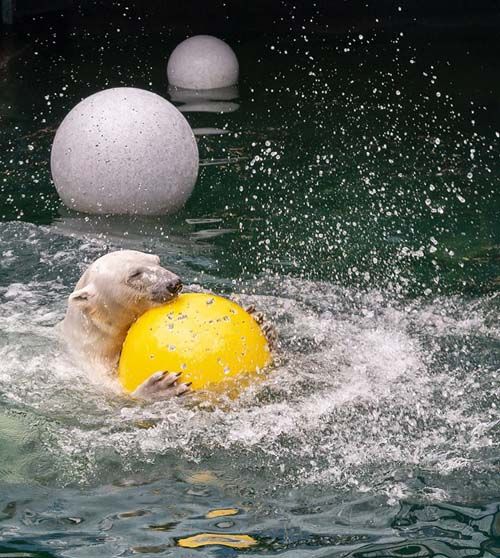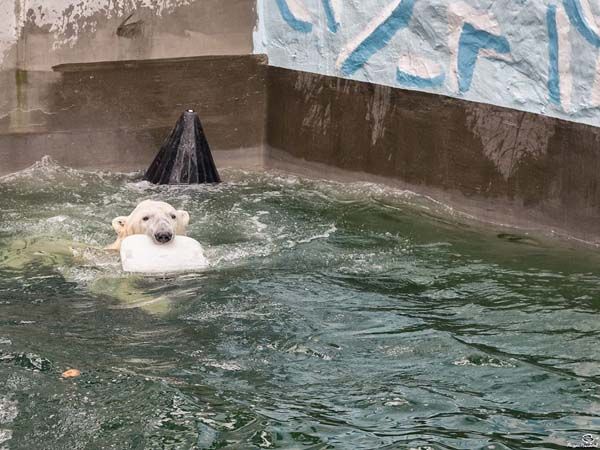 Activity is necessary for their mental and physical health. PJSC "NK" Rosneft "is the 'god mother' of our pair of polar bears and helps the zoo to make their life more interesting and active. In the end of June Kai and Gerda received gifts from the company PJSC "NK" Rosneft " – a particularly strong ball and a cone.
Kai and Gerda are always willing to play with large objects, which can be taken in the teeth, between the paws and then thrown into the water. They are especially pleased with the new toys.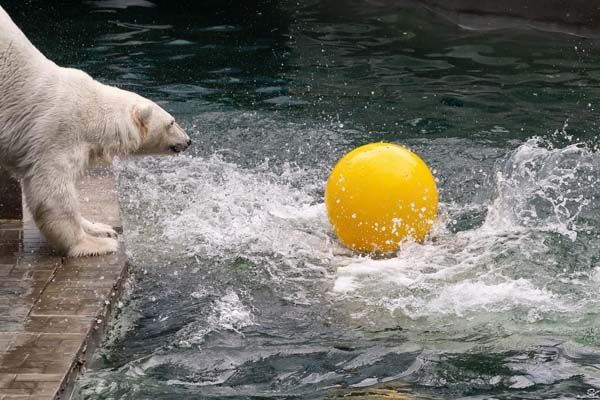 As soon as the gifts were delivered to the zoo, they were immediately handed over to the Gerda and Kai. Our bears immediately checked them and made a thorough quality control. 🙂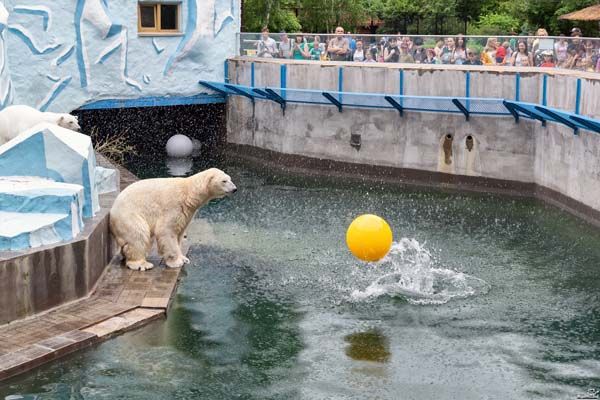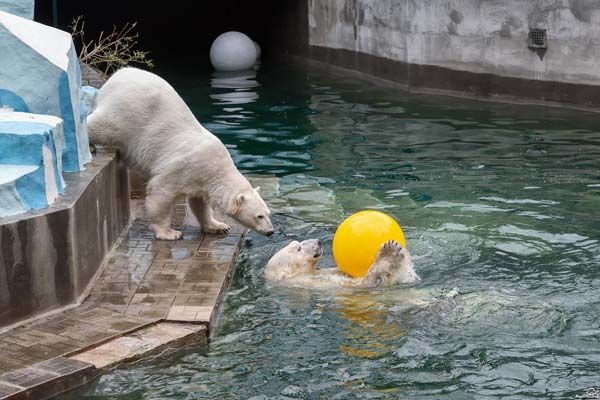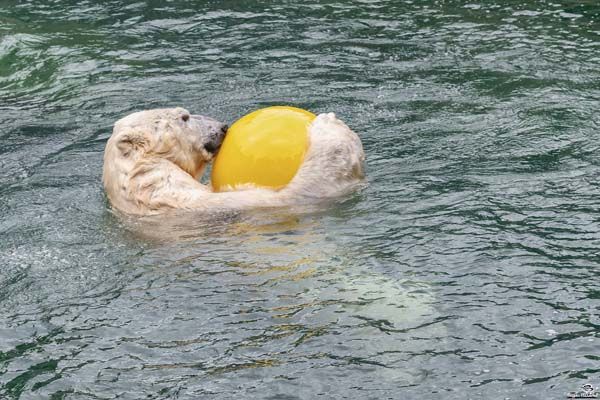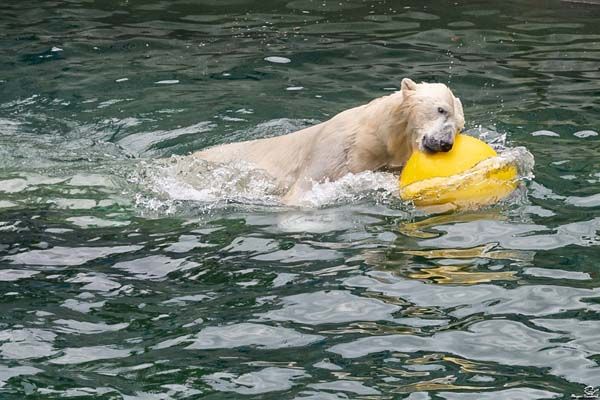 Both bears played with the new toys for a long time. No doubt the gifts were very much appreciated!
The Novosibirsk Zoo thanks the PJSC "NK Rosneft" for assistance in keeping polar bears.