Nord in the new enclosure
Jul 9th, 2018 | By
mervi
| Category:
Tallinn
9.7.2018 by Evi from Tallinn
Nord refused to go to the transport box for a long time and due to his refusal he was transported to his new enclosure on the 24th of May in general anesthesia. At the same time were taken some samples from his sick paw by the specialists from university of life sciencies.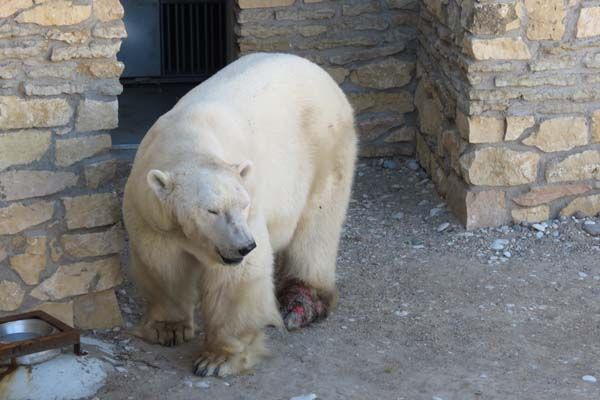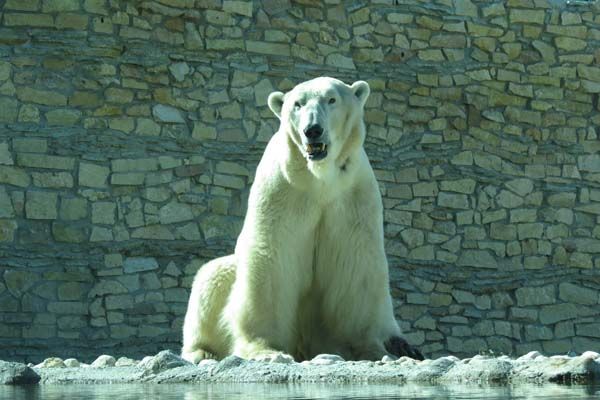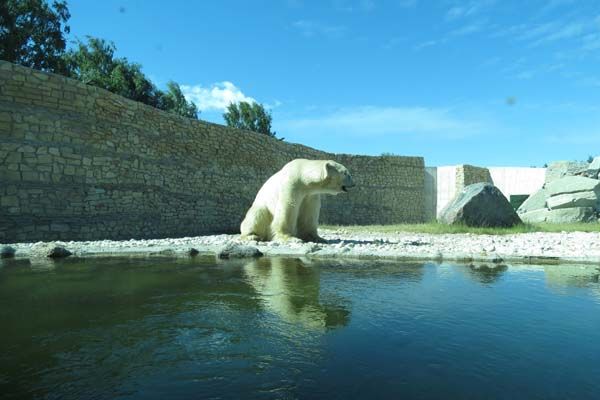 He came out for the first time in the new place on the 2nd of June. He was curious but very relaxed. He walked around, rolled himself on the ground and even went swimming in the pool.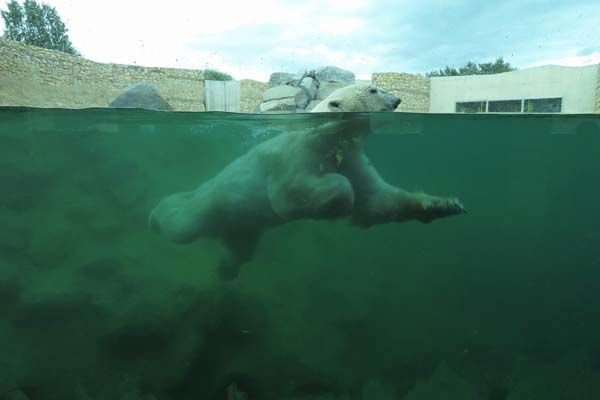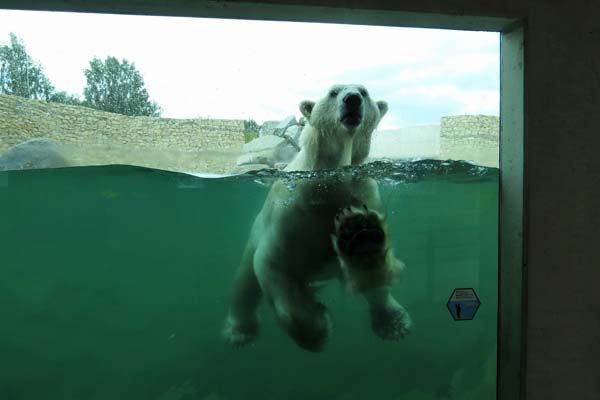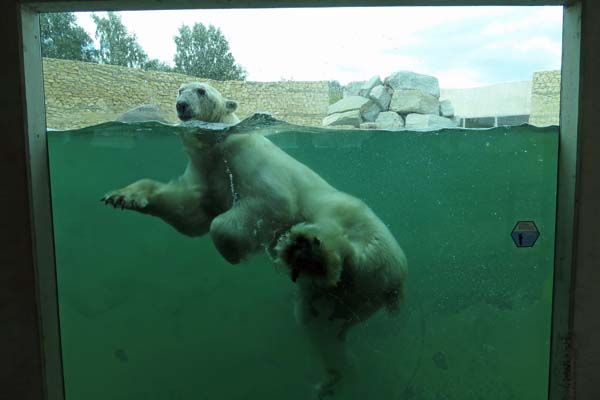 Now it seems he's enjoying his new big home, but he seldom swims in the pool. I think that's because of his sick paw. In the warm weather, he just sat down in the water and looked around.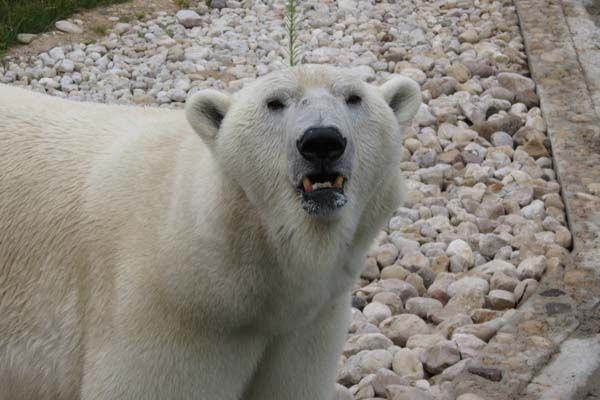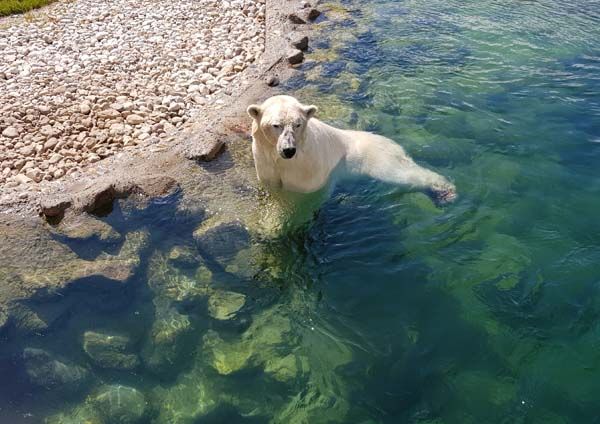 Nord loves very much to scrape the earth and, of course, to roll himself on the ground. That's why he is often a "cappuchino bear".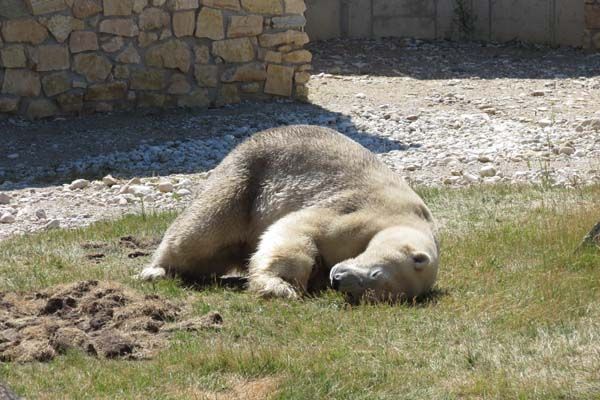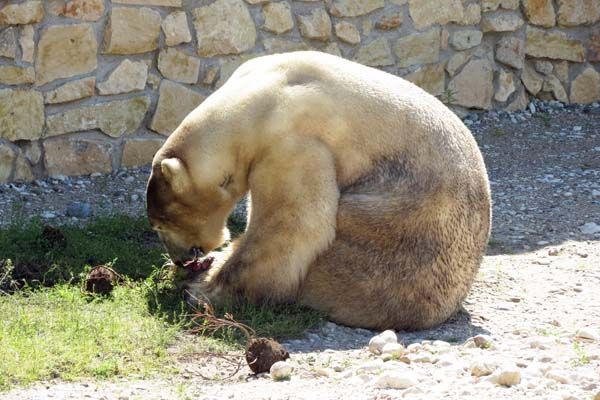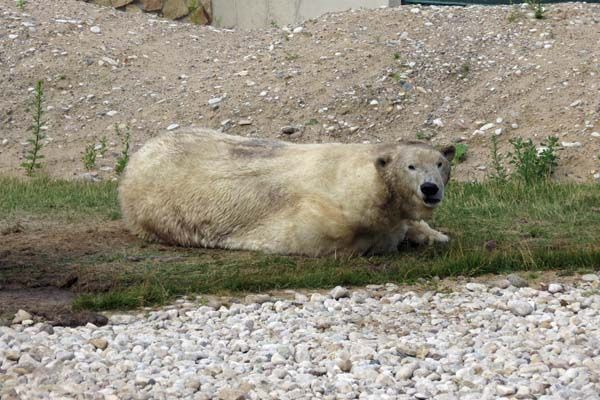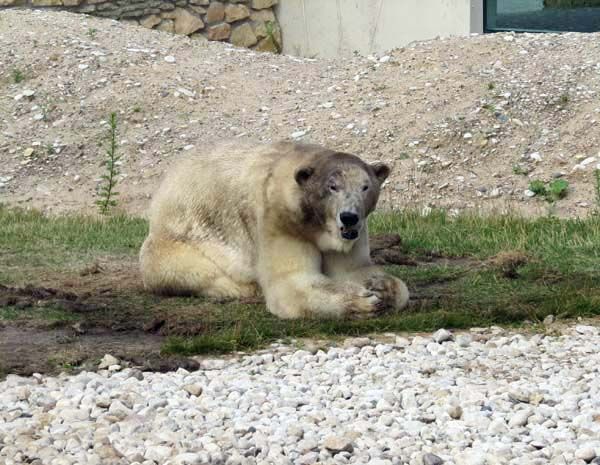 Because Nord doesn't like closed spaces, he is always cautious, when is entering into some room. In the New Polarium, he also sleeps often in the immediate vicinity of the entrance.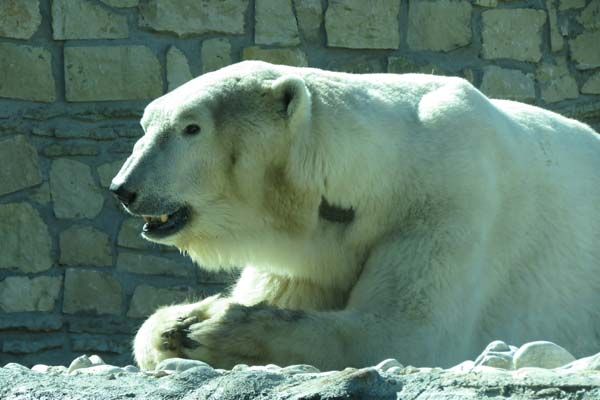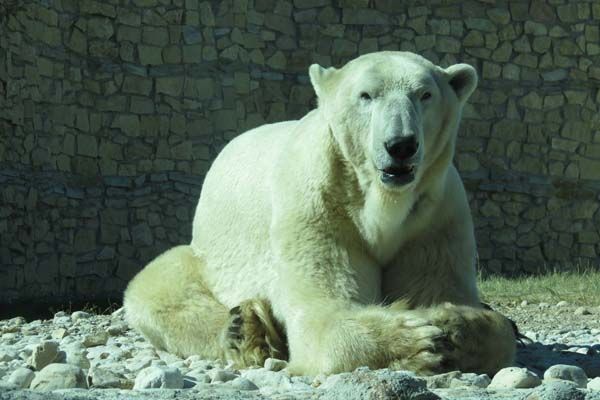 Nord's paw looks still very bad! He gets treatment from the 6th of June according to the results of the analyzes. The treatment plan was made in a collaboration with the specialists from Vienna and Rotterdam.
Friida was slightly excited about the arrival of Nord at the beginning, but now she is calm.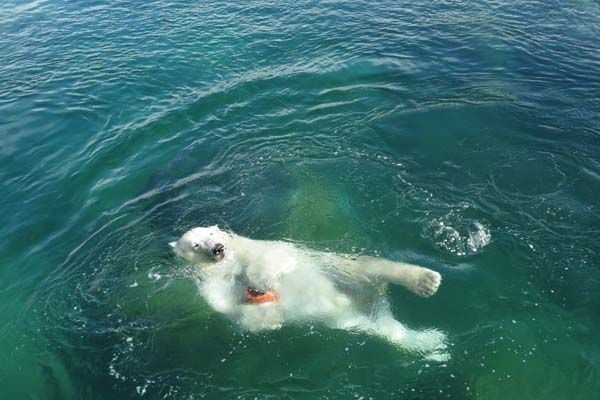 Aron does not let anything disturb him. He swims and plays in the water whenever possible.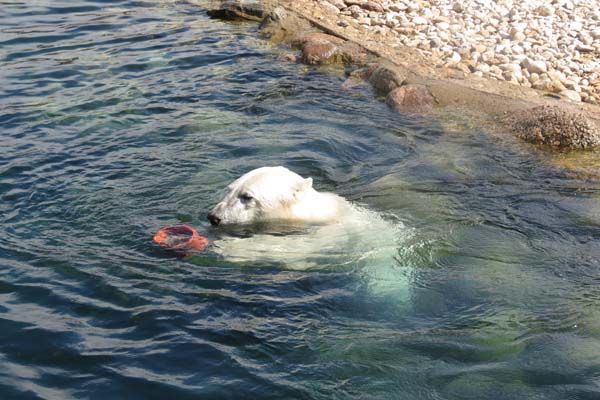 Sometimes Friida joins him, mostly in the mornings.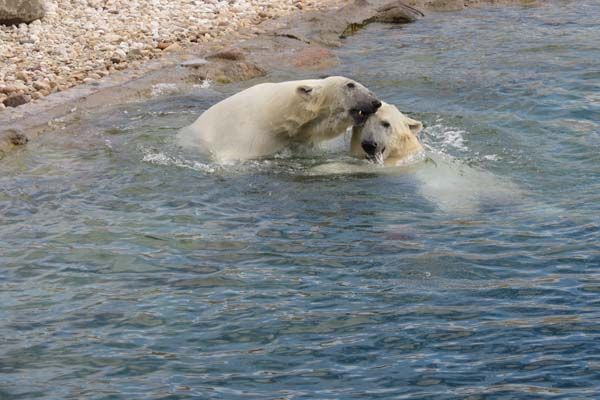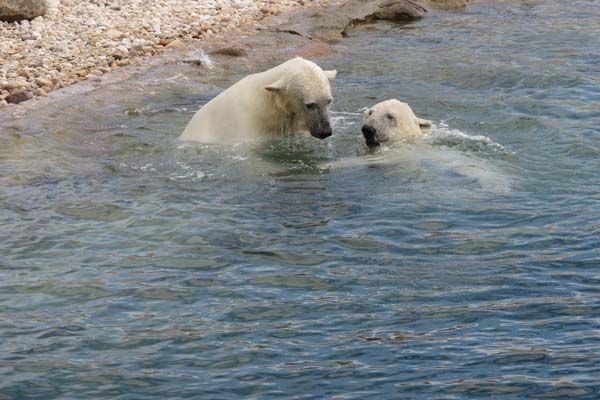 5th of July
I visited our zoo today. Nord was active, he was even swimming in the pool. He got a little pipe for gift. All bears like playing with these pipes, even our Nord.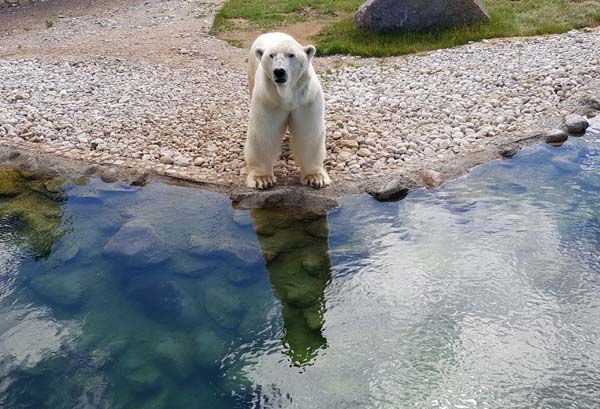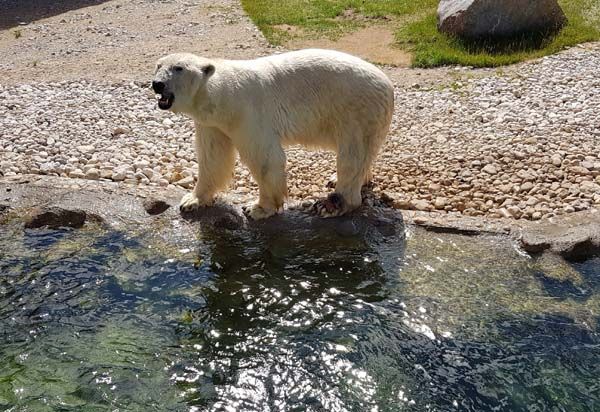 Something disturbed Nord today – he roared all the time. His paw looks still very bad!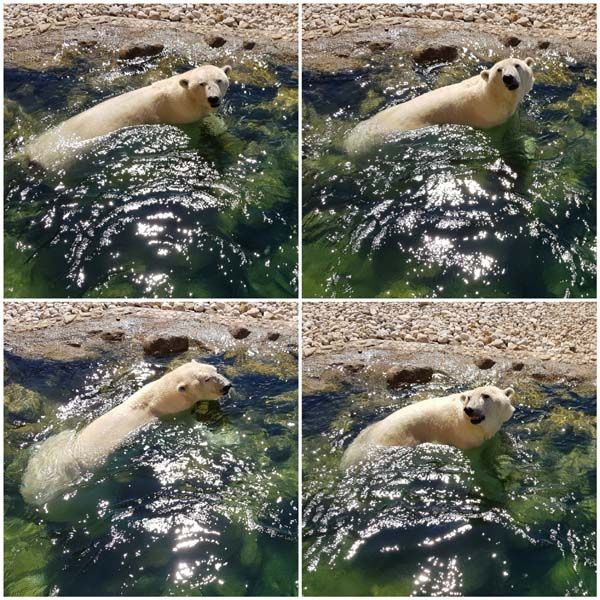 Finally three short videos of Nord: