Orphaned bear cubs in the Alaska Zoo
Jul 6th, 2018 | By
mervi
| Category:
Featured articles
6.7.2018 – Photos by John Gomes, Alaska Zoo
In the Alaska zoo there are two orphan black bear cubs who just came outdoors in one of the infirmary yards on July 3rd. In the yard next door, we have the brown bear cub who also came in need of care this season because it's mother was illegally shot.
The bears have no names yet so let's call the brown bear cub simply 'Brownie'.
A little bear needs lots of energy for growing ….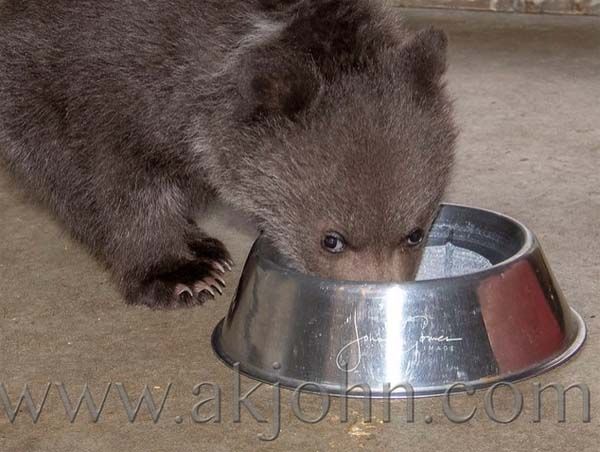 …. and for exploring the world – in this case his enclosure!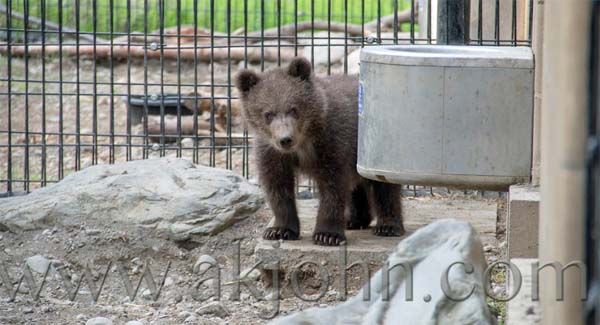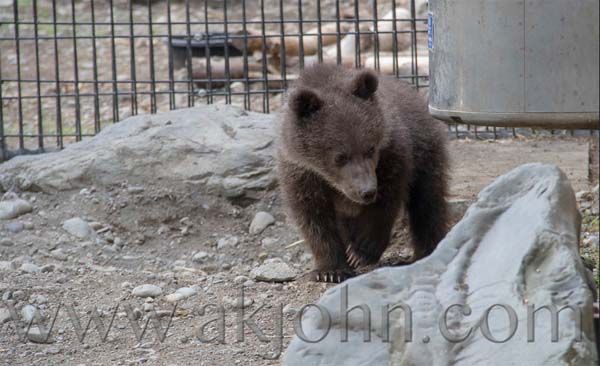 Brownie has a nice friend in the neighbouring enclosure.
Let's see if there's honey in this thingie.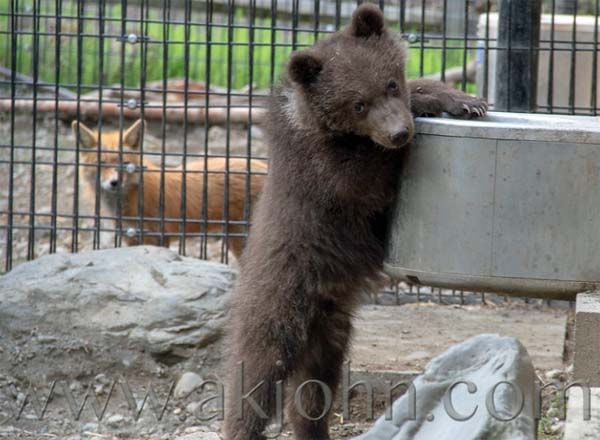 I'd better take a closer look!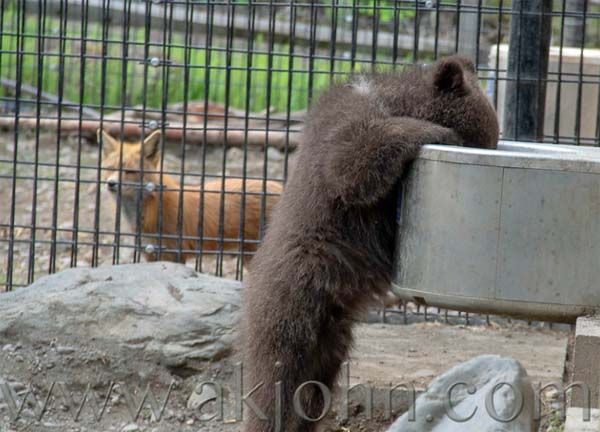 I found nothing.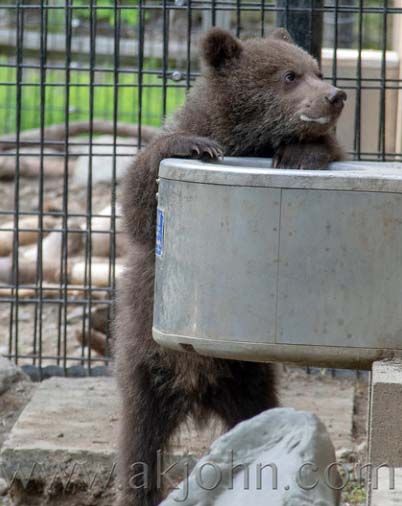 Dear keepers! I wouldn't mind if you placed some honey here! 🙂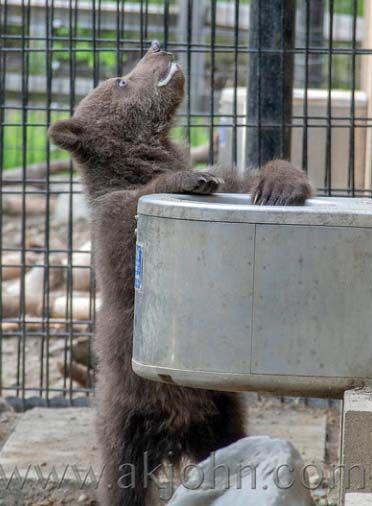 I have a small pool, too. Hmm, I HAD a pool because somehow the pool 'crashed'. 🙂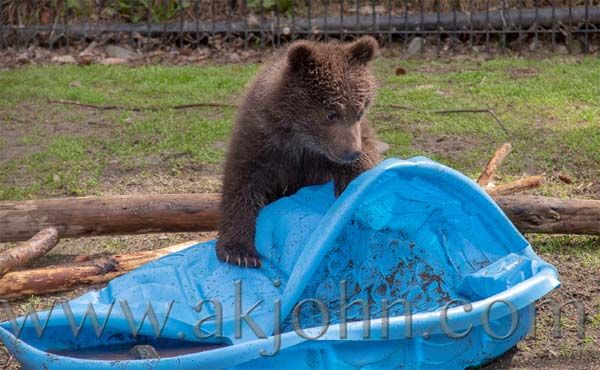 I wonder if I can make it work again.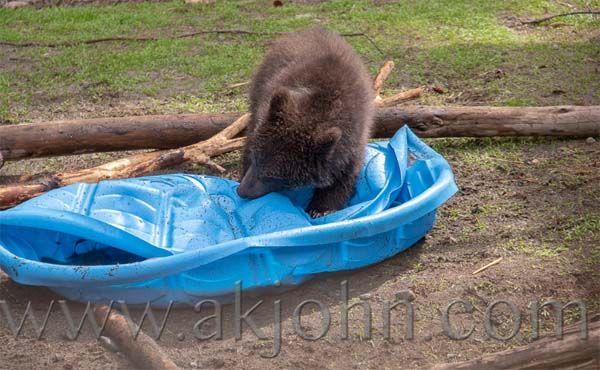 You must admit I'm a very cute little bear. Soon I'll be heading to my forever home in Northwest Trek Wildlife Park in the Washington State.
Thank you, Alaska Zoo, for taking such a good care of me!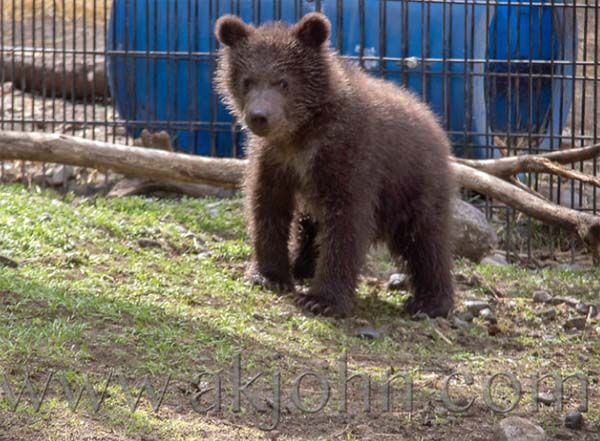 Since the black cubbies have no names yet John calls them 'Double Trouble'. 🙂 Maybe because the two cute rascals are very lively – to put it mildly. 🙂
This one wants to climb the tree but looks a bit worried. Maybe the tree still a too hard nut to crack.
Better to consult my friend. Maybe there are other possibilities.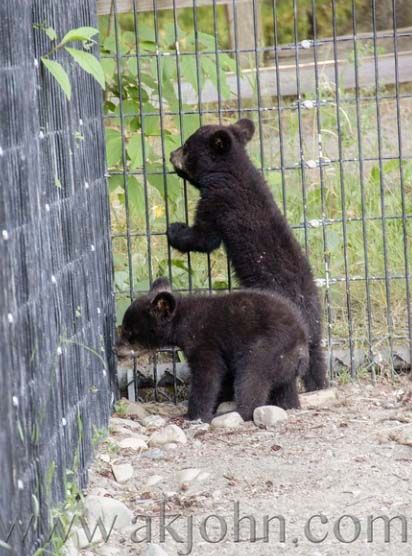 Oh bear, this is easy! Follow me!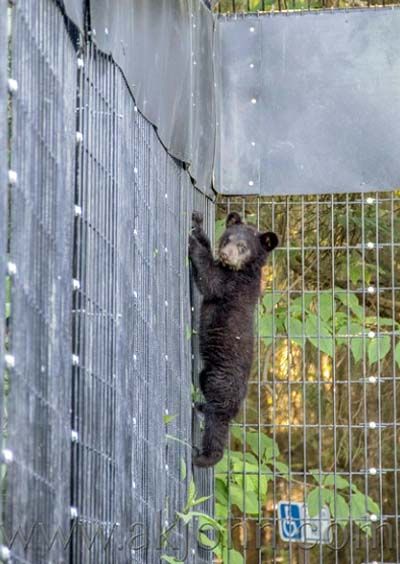 Although we are still very small we are already excellent climbers!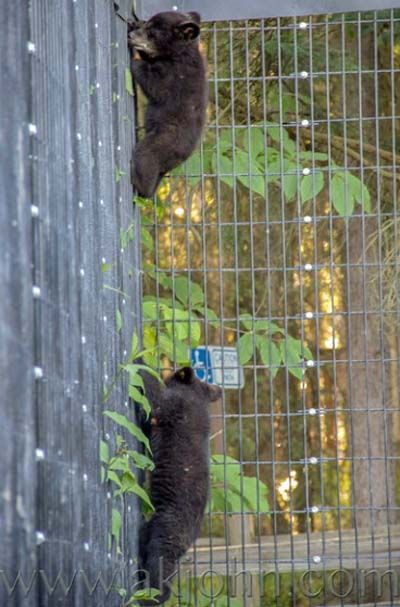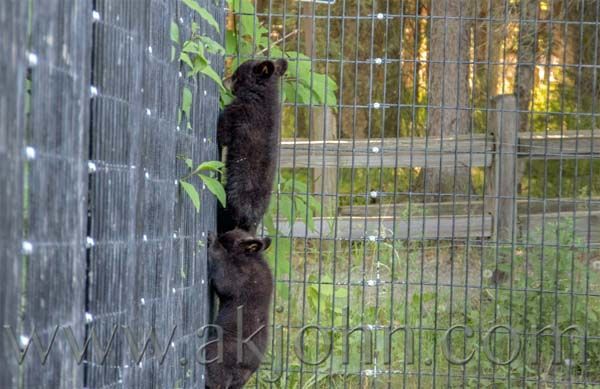 What shall we do next?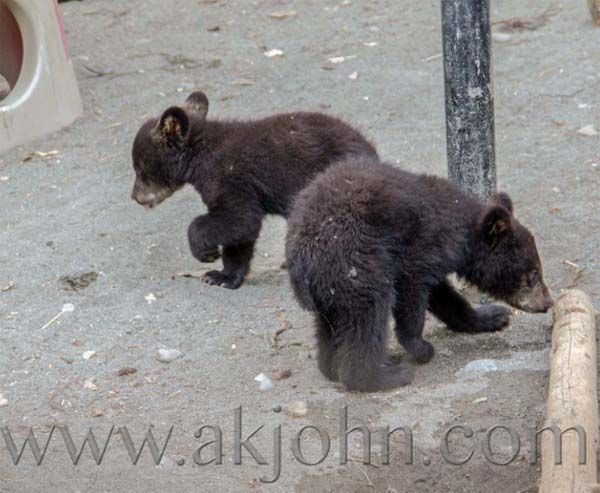 Let's present our Summer house to the readers!
We have many doors in our house so we can go in and out where we want.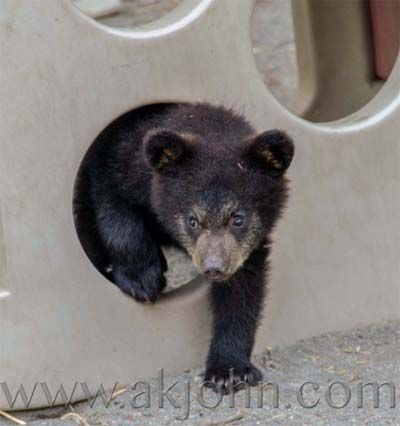 There's also a nice terrace on the roof. I bet you're envious!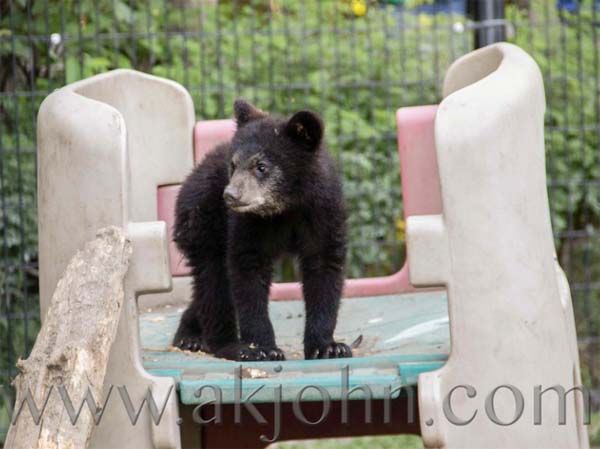 Hello! How are things downstairs? I'm doing fine up here!
Knuti's Weekly Magazine wishes all the animals, keepers and visitors in Alaska a happy Summer time!