Quality time with Nora and Ranzo
Jul 23rd, 2018 | By
mervi
| Category:
Nora and Ranzo in Vienna
23.7.2018 by Evi from Tallinn
In nature it's not always so easy for animals to get food. To keep the polar bears in action while getting food in the zoo, too, the keepers put some food (with some water) into the plastic canister. The bears have to pour the sweets (with the water) out from the canister.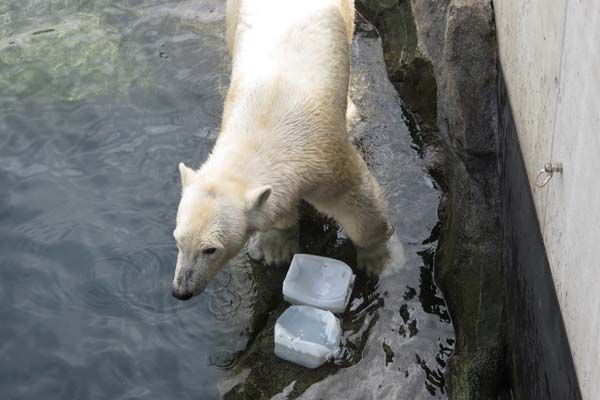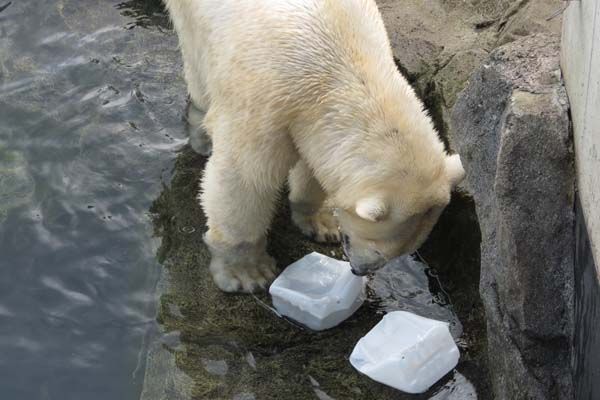 Nora doesn't know, how to get this food out of the canister: she throws the can into the water, swims with it in the pool, brings it to another pool, but nothing falls out of the canister! She starts chewing it… Finally the plastic canister is completely broken, but the food is still inside …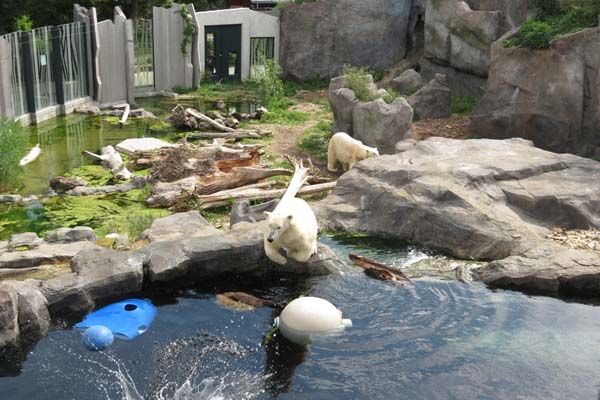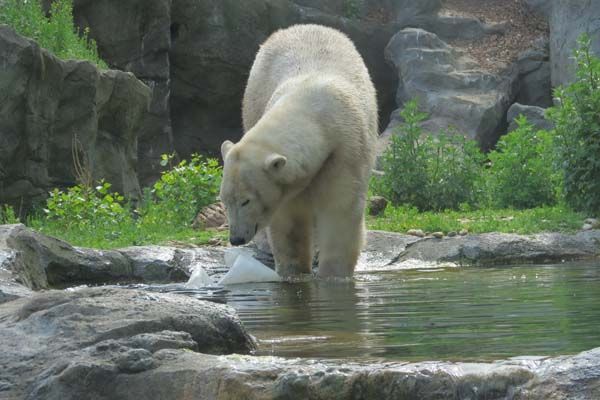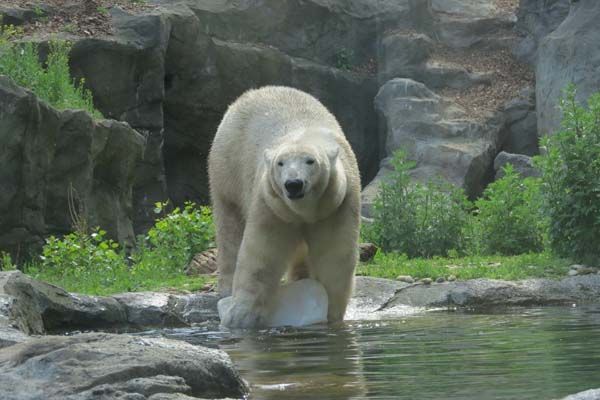 Ranzo does not worry about the canister – he knows he will get the food anyway. Especially he loves carrots!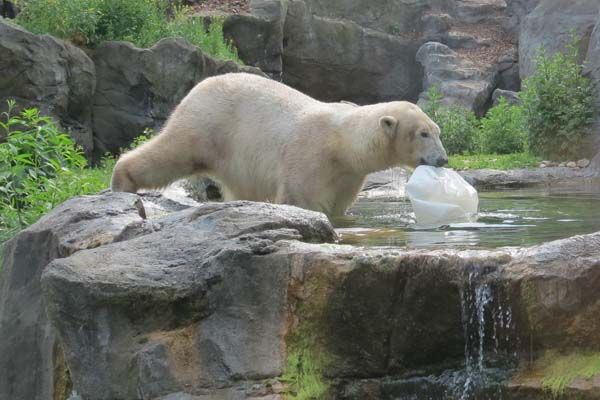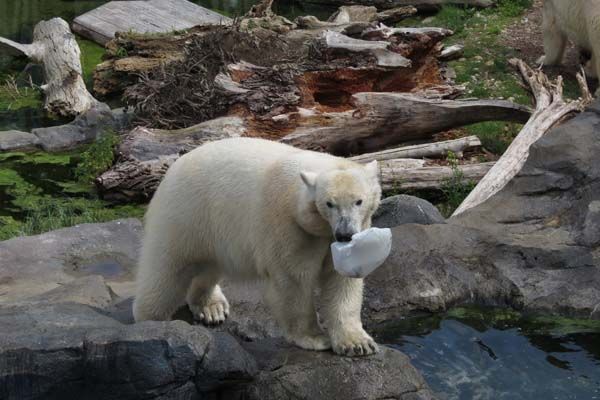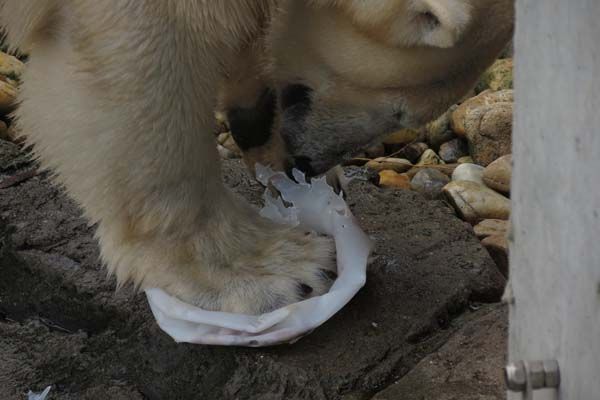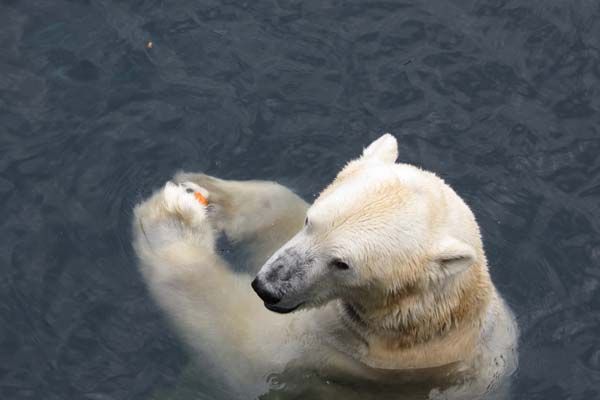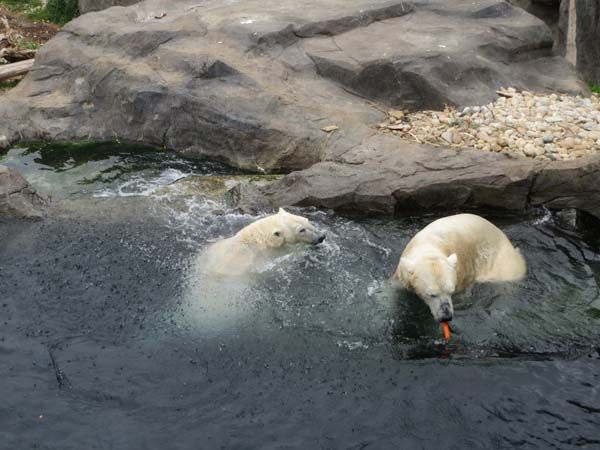 On hot days is the best of all one big ice bomb, which always contents something special, something very good…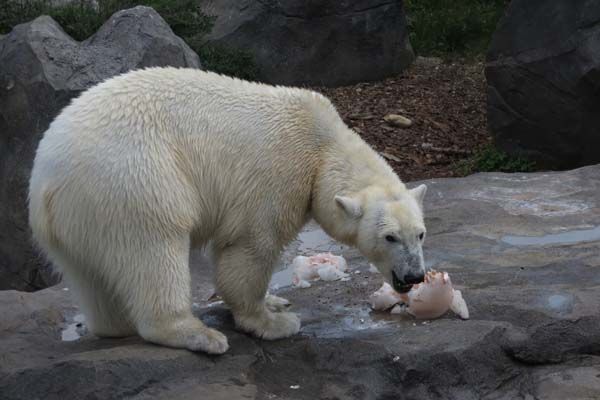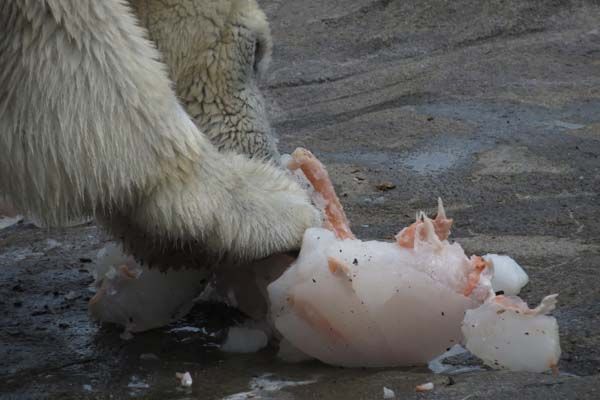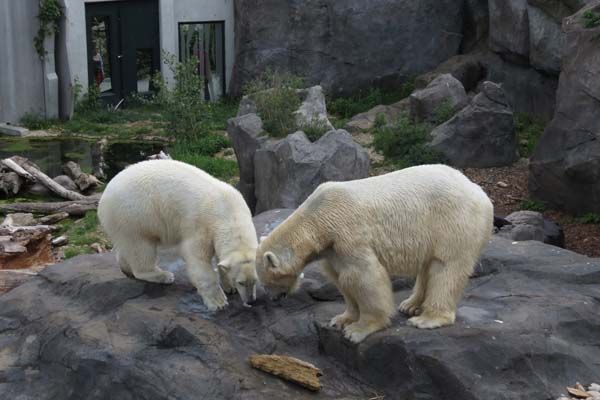 Ranzo loves carrots, Nora knows, that it's good to eat ice in the shadow …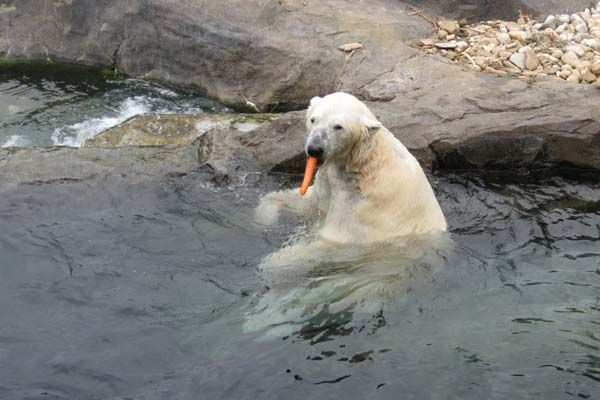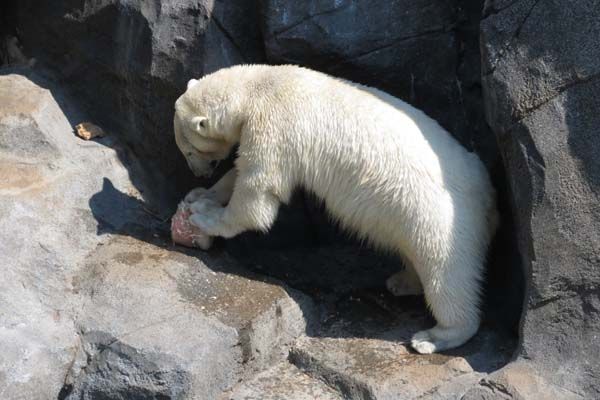 There are always some guests, too. 🙂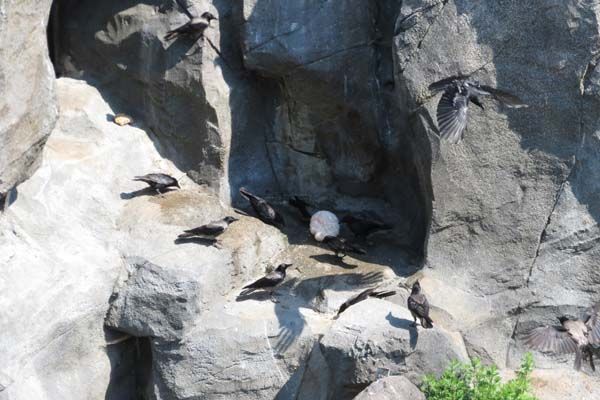 Some tender moments are needed, too!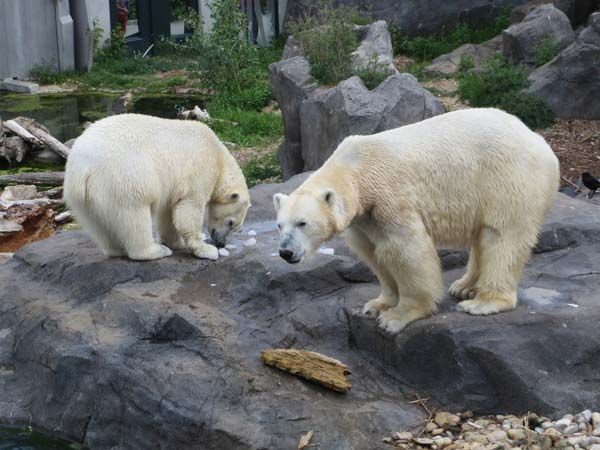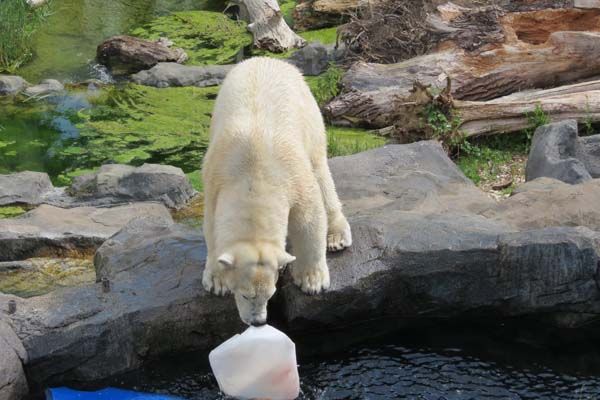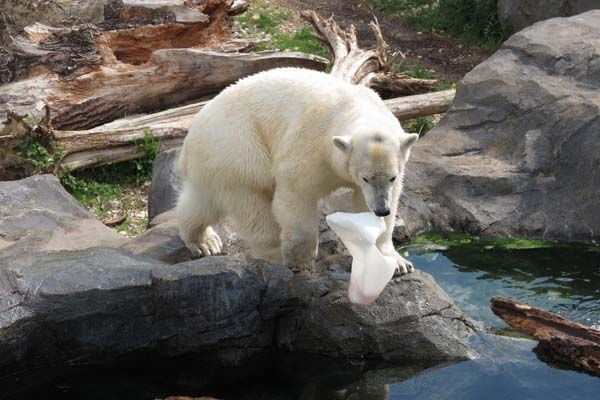 It's always great fun to play with the food, too!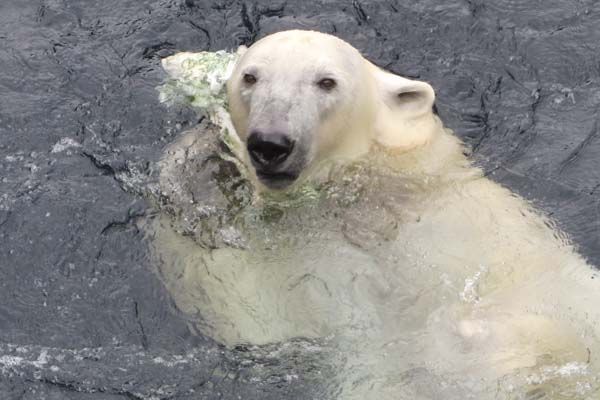 The food sometimes serves as a teddybear …. 🙂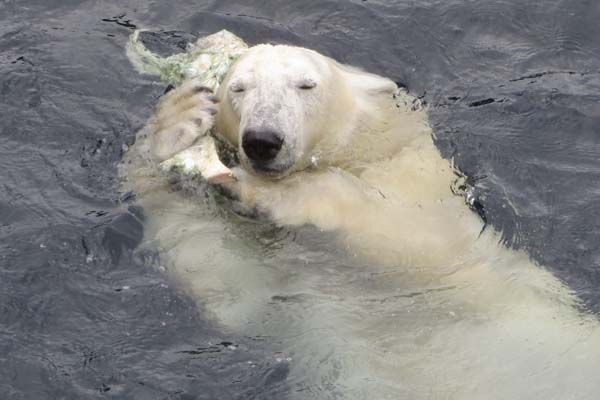 Guess who!!!