Gardening Gerda and Kai in a playing mood
Aug 4th, 2018 | By
mervi
| Category:
Novosibirsk
4.8.2018 – Photos by Anna Novikova
One morning when Gerda came out she found some tree branches the keepers had brought her. Of course, the green stuff had to be examined very thoroughly.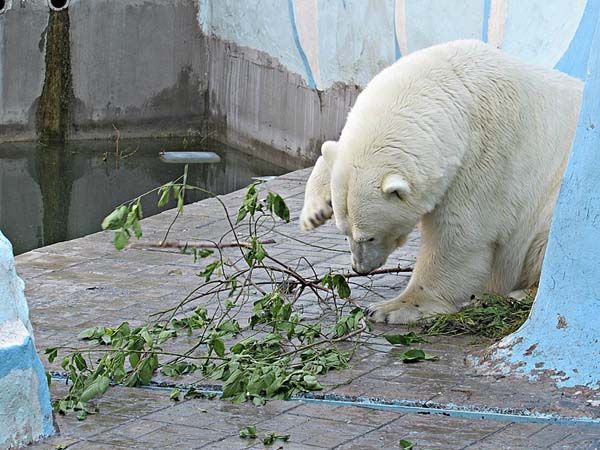 What is this stuff? It smells good but I don't think it's eatable ….
Can I have some privacy, please!
Oh bear, maybe I could plant a tree somewhere in our enclosure ….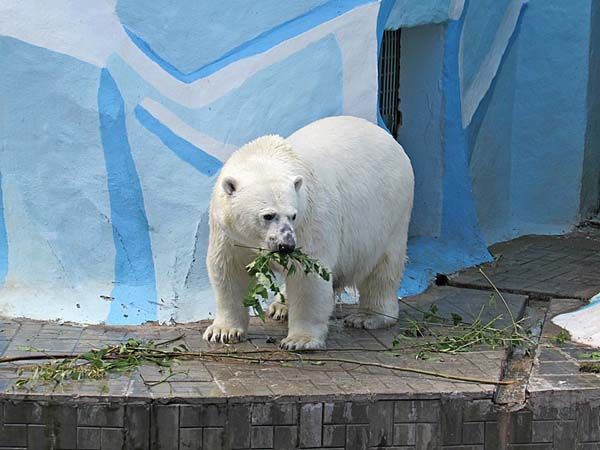 … but there's no soil suitable for a tree ….
I must let my grey cells do some brain storming ….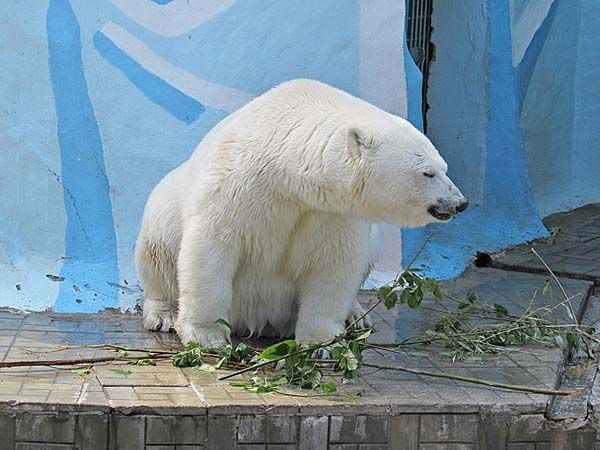 … and a nap is the best way for finding good solutions! When I wake up I'm sure I'll know what to do! Please, don't disturb!
Kai was asking Gerda for a swimming tour.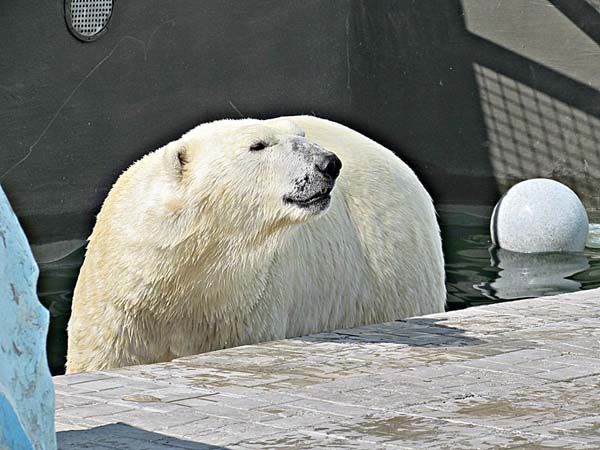 Oh, that woman and her garden plans!
Kai got tired of waiting and jumped into the pool alone.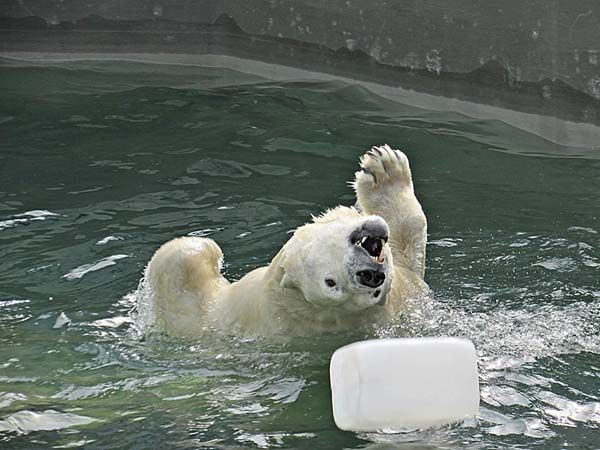 Wow! How elegantly he balances the barrel on his head!
Thank you for the applause!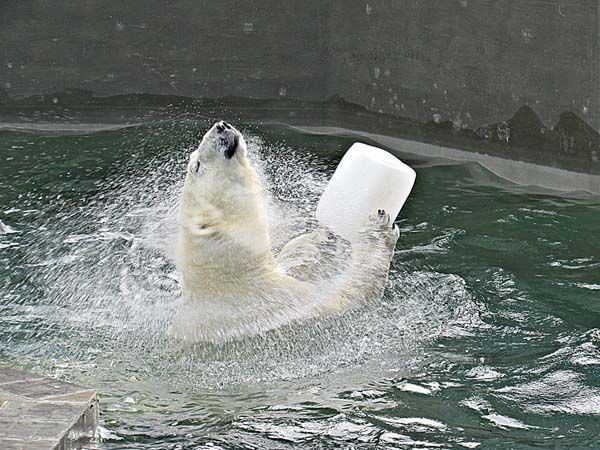 Rostik is day dreaming. Maybe he's dreaming of a new home and a nice polar bear girl.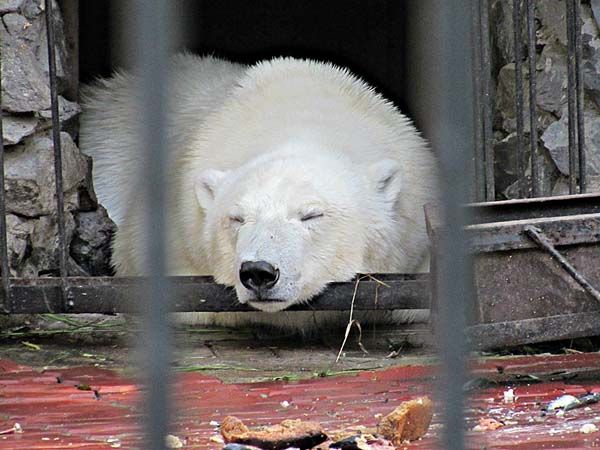 He's such a darling isn't he?!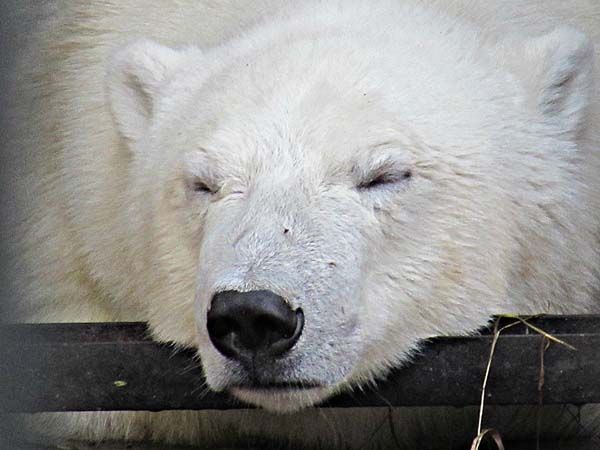 Knuti's Weekly wishes Gerda, Kai, Rostik and all the keepers and visitors in Novosibirsk a pleasant August!