It's raining cats, dogs and bears
Aug 21st, 2018 | By
mervi
| Category:
Novosibirsk
21.8.2018 – Photos by Anna Novikova
You've already met Gerda, Kai and Rostik several times in this magazine but the Novosibirsk Zoo has even lots of other sweet animals.
The cerval mama with her kitten is a lovely sight – I'm sure you agree!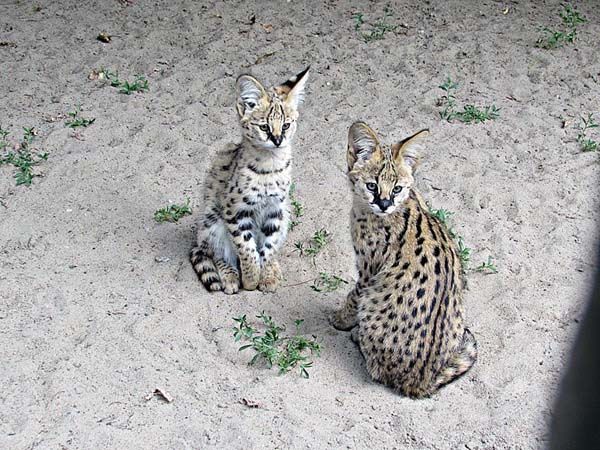 Those ears and the innocent looking eyes can melt everybody's heart.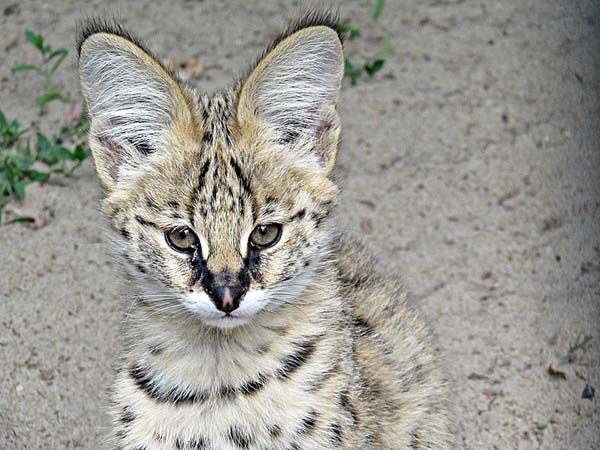 What fantastic camouflage!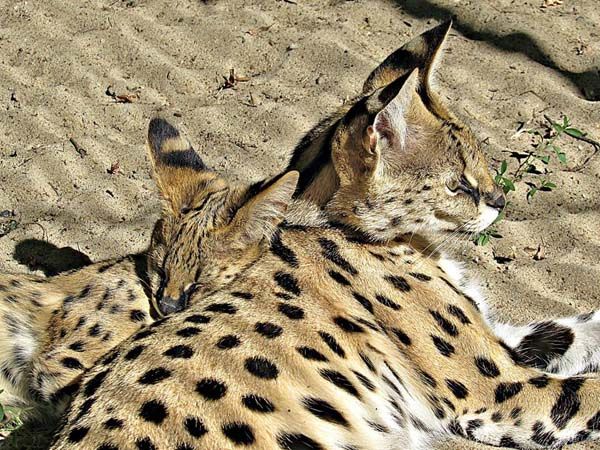 Maybe this sleeping beauty is …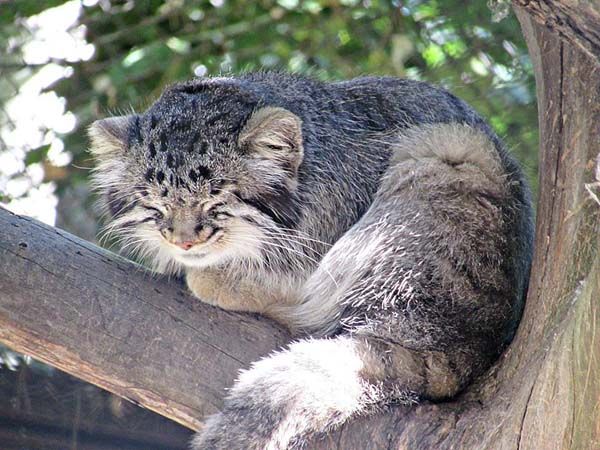 … the mama of these sweeties ….
The adult manuls look a bit grumpy but this kitten just looks adorable!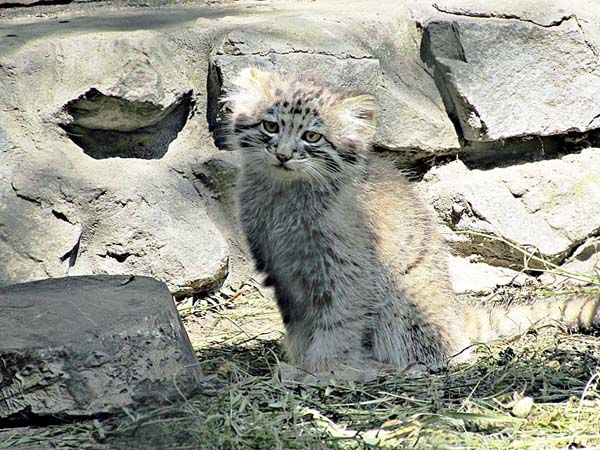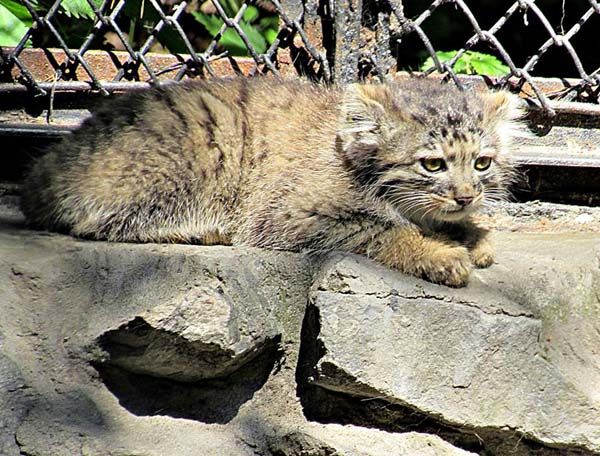 The manul kitten tango 🙂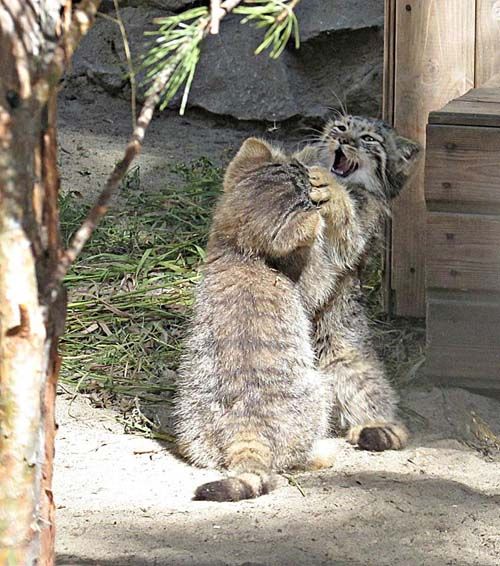 After a playing session a little cat gets thirsty.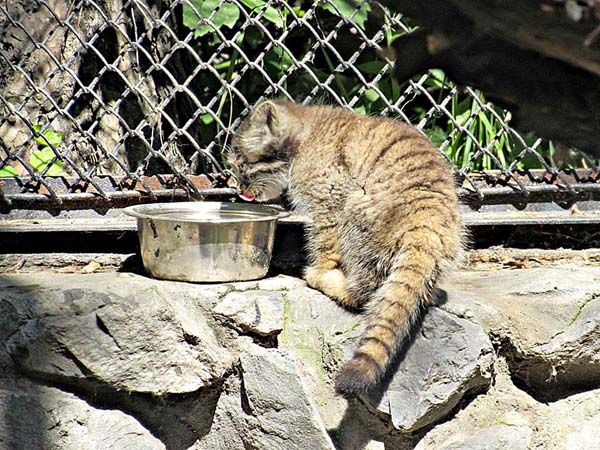 This feline beauty is an Asian cat.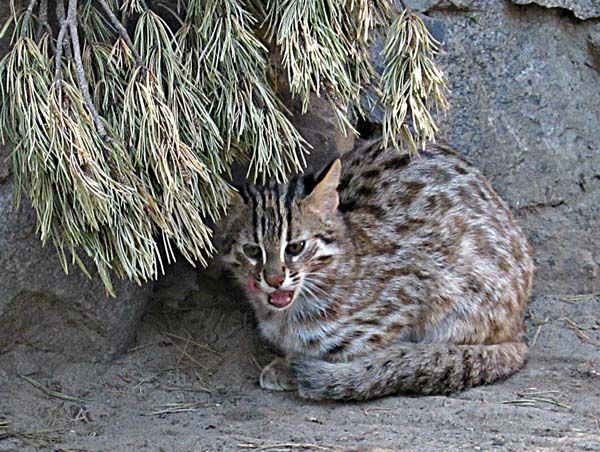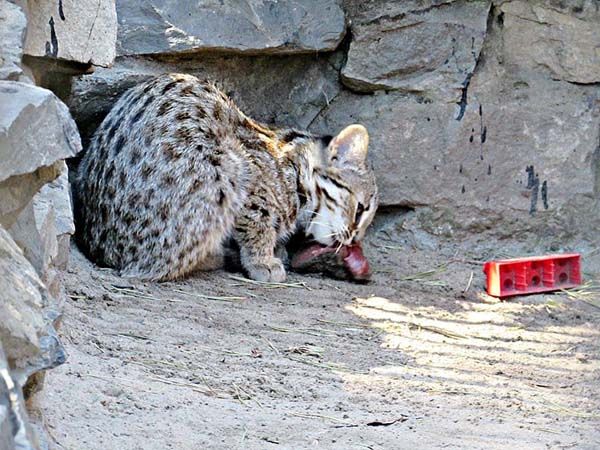 Of course, there are even gorgeous lynxs in this zoo.
Watching the visitors can be quite interesting although they're not as lovely as I am!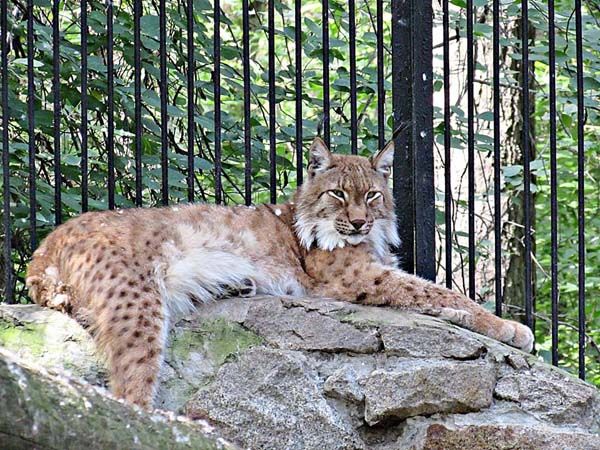 Who said a cougar has no facial expressions??? 🙂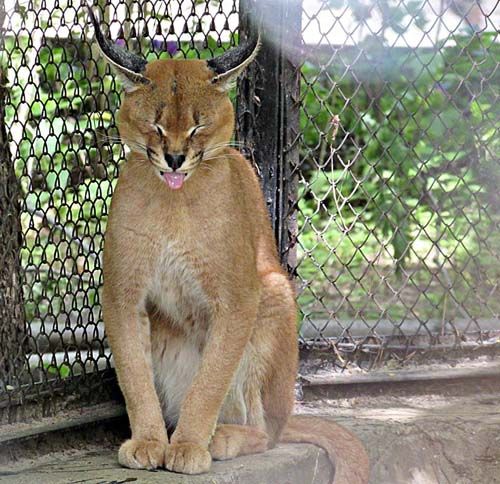 What a nice prophile!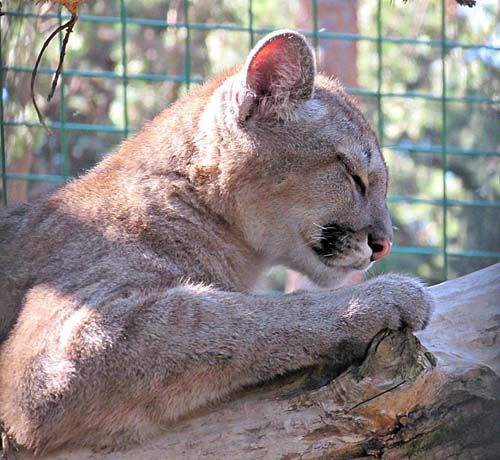 This hyena has found a perfect background for a photo session!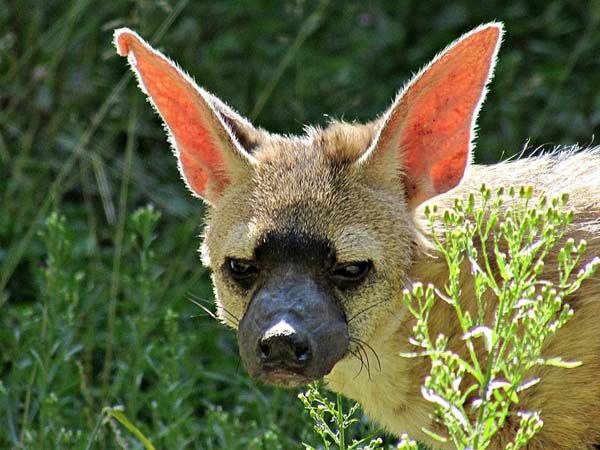 This photo could have been taken in the wild ….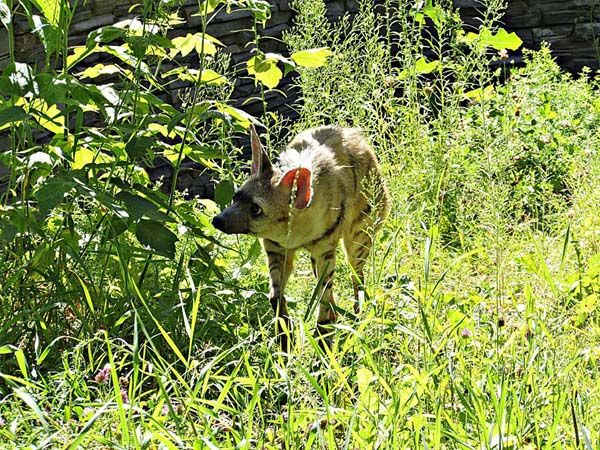 The bush dog is a canid found in Central and South America. In spite of its extensive rate it's very rare in most areas except in Suriname, Guyana and Peru. Genetic evidence suggests that its closest living relative is the maned wolf of central South America or the African wild dog. The species is listed as Near Threatened by the IUCN.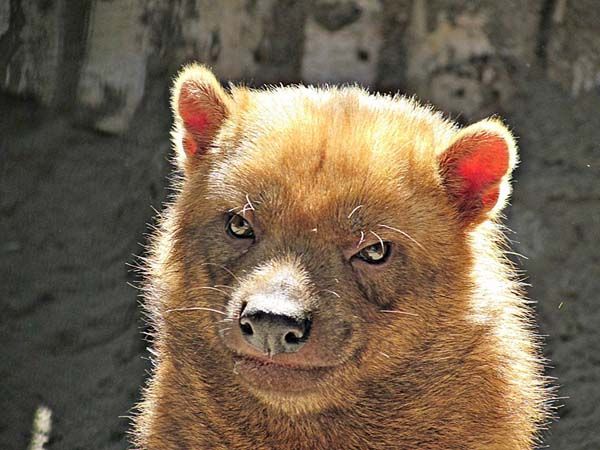 A nap together is always nice!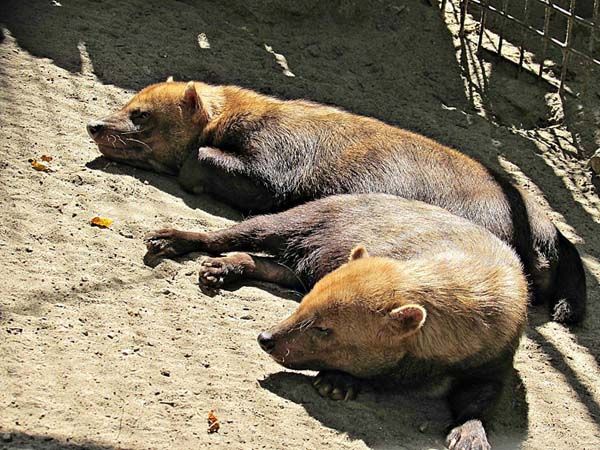 You must admit that I'm a quite cute 'doggie'!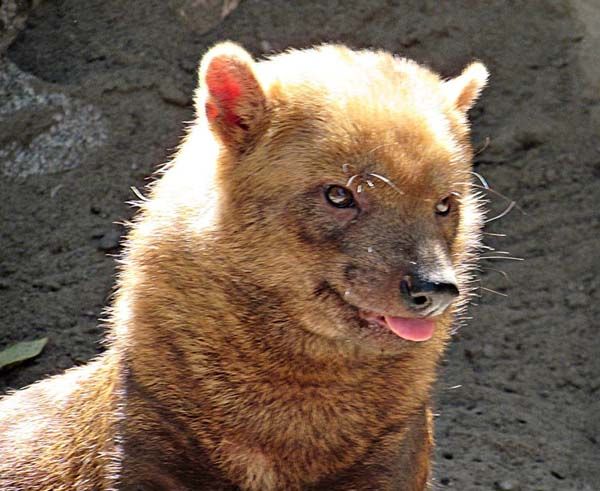 There are also wolf puppies in this zoo. Here you can see one of the sweeties.
This lion looks very surprised. I wonder what she has seen. 🙂
This brownie is maybe rehearsing for the coming hibernation period …. 🙂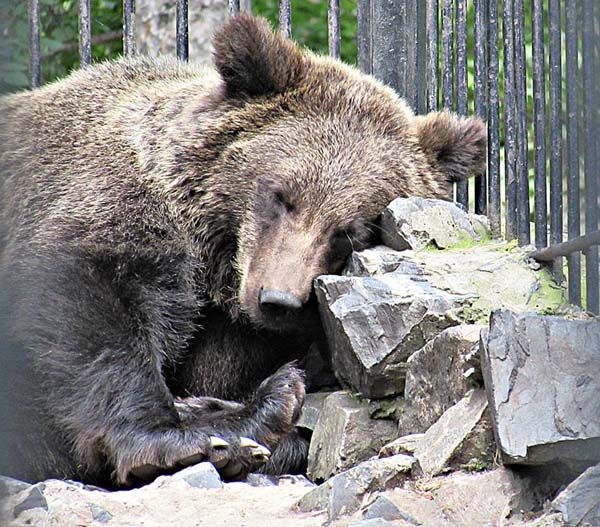 This was only a small selection of the many species that live in the Novosibirsk Zoo.
Finally a couple of photos of the beautiful Gerda.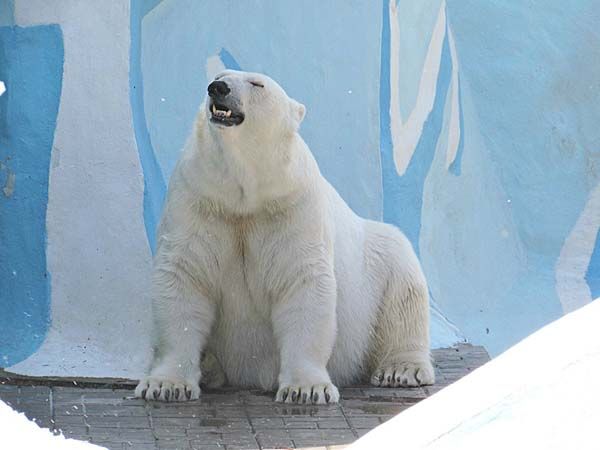 Some skin care is needed every now and then!
White, fluffy and roundish – Gerda certainly is all that!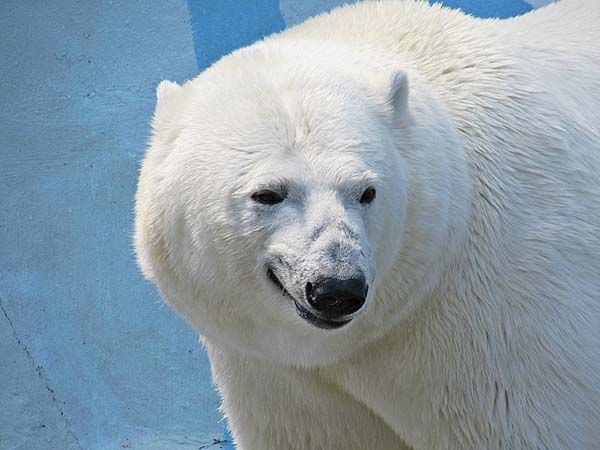 Knuti's Weekly wishes all the lovely animals and their keepers in Novosibirsk a pleasant late Summer and a wonderful Autumn!