Summer doings of polar bears in Tallinn
Aug 9th, 2018 | By
mervi
| Category:
Tallinn
9.8.2018 by Evi from Tallinn
It's good to cool yourself in the water on a hot summer day. All of our polar bears, but especially Aron boy enjoy swimming in the new big deep pool.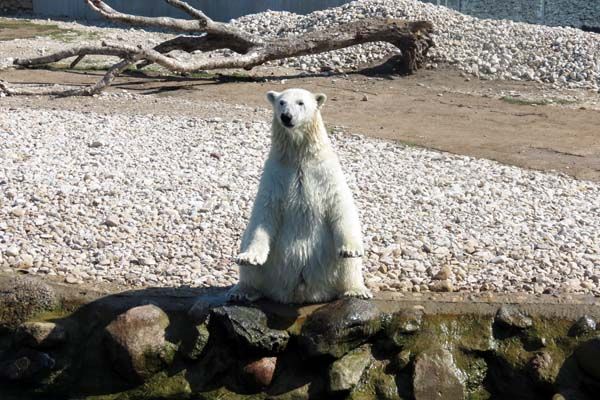 He loves playing with his different toys, diving and just watching the zoo visitors behind the window.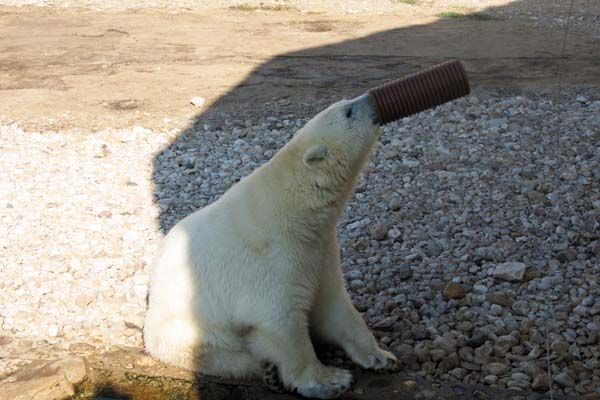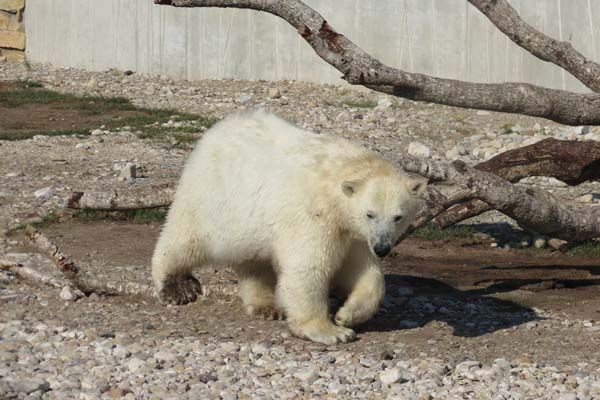 Often he swims and plays so much in the morning, that in the afternoon he only sleeps!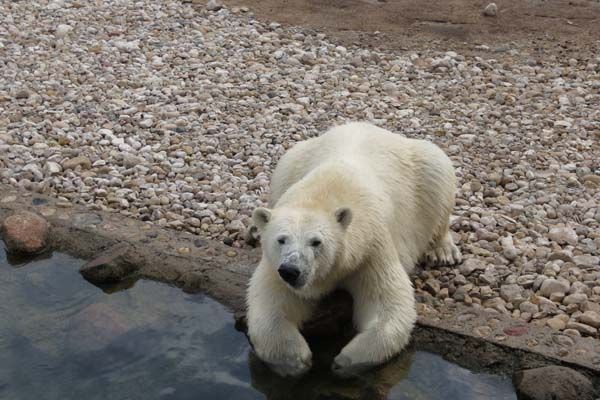 The keepers sometimes surprise the polar bears with some big ice "bombs", which always contain something yammy, too.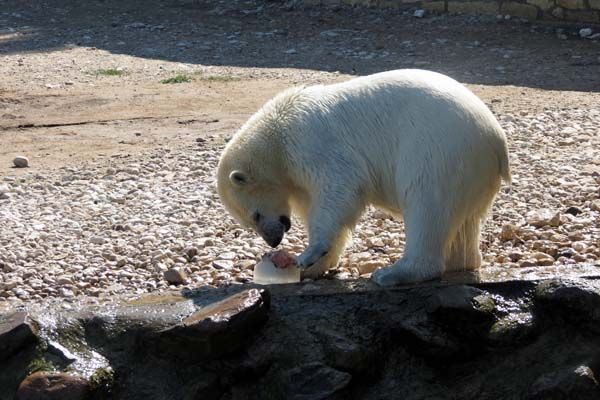 On July 22nd, there was "An ice cream day" in our zoo – all of our polar bears received the ice "bombs".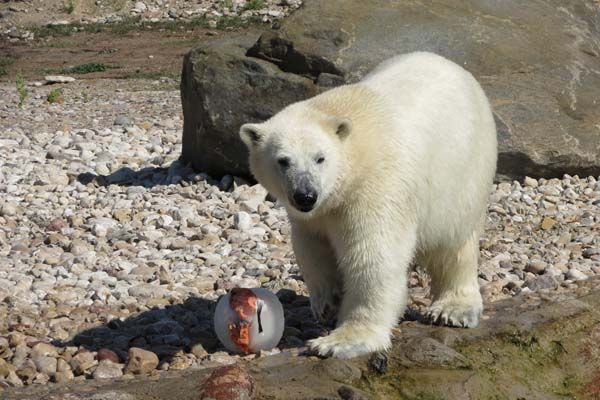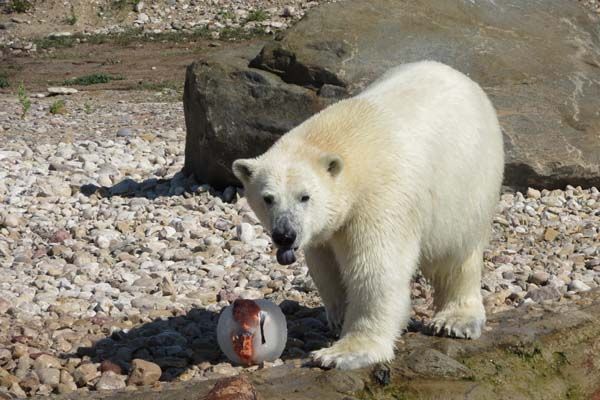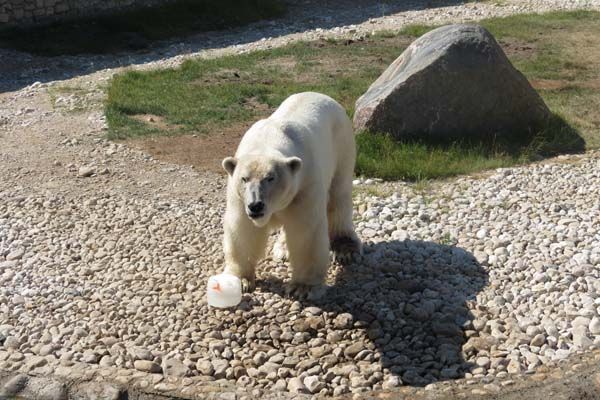 In the mornings Aron and Friida love playing together in the pool.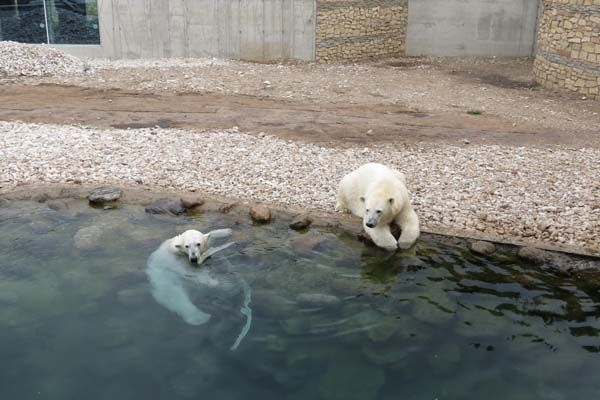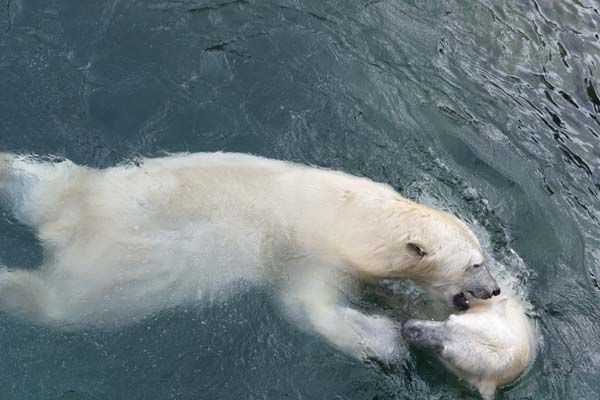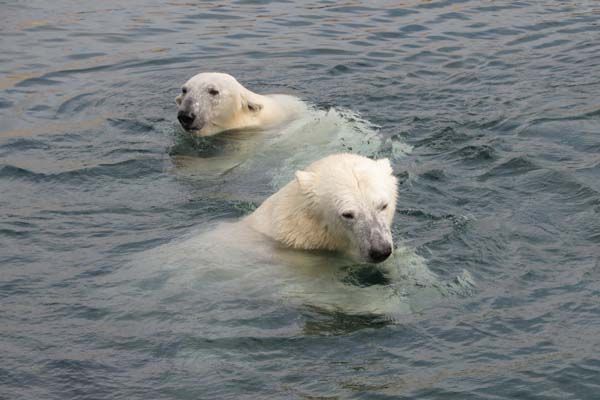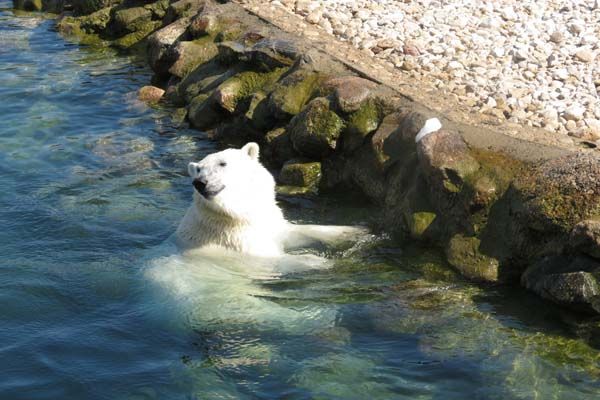 Nord also loves playing and diving in his pool.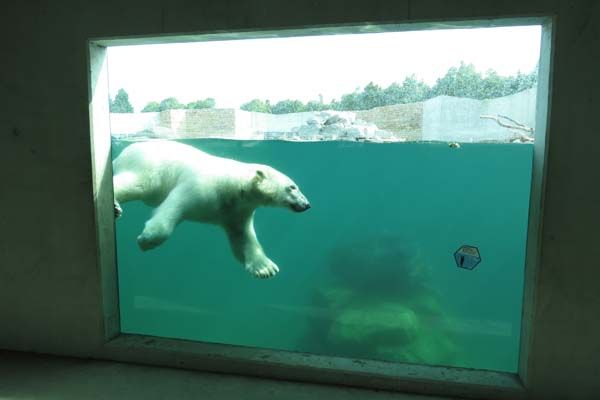 Nord presents his red ball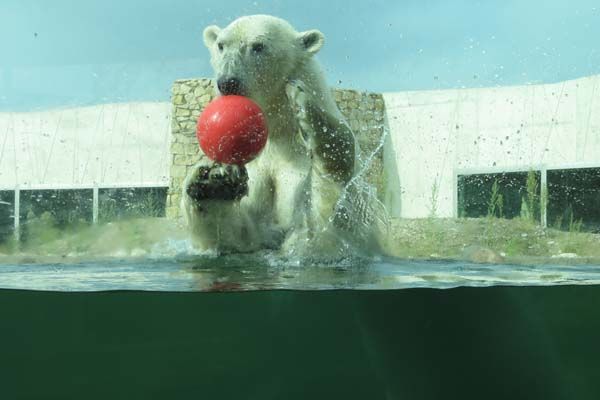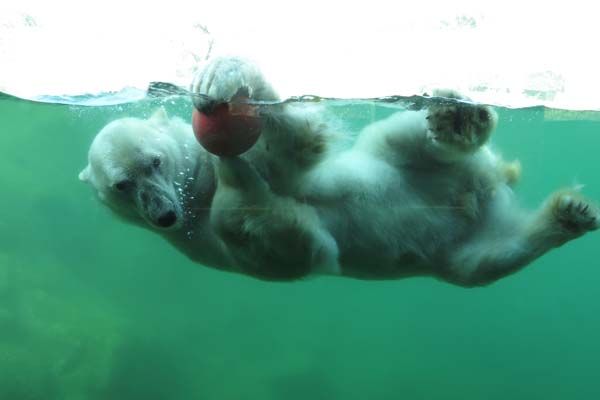 Nord often sits or stands in a definite place near the water and waits for Friida. He can see her through the glass and the visitor's corridor.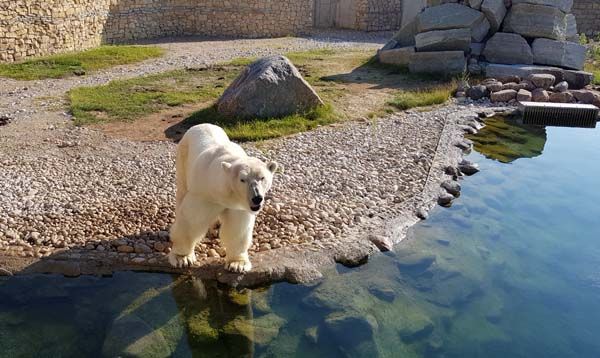 Aron is jumping into the water.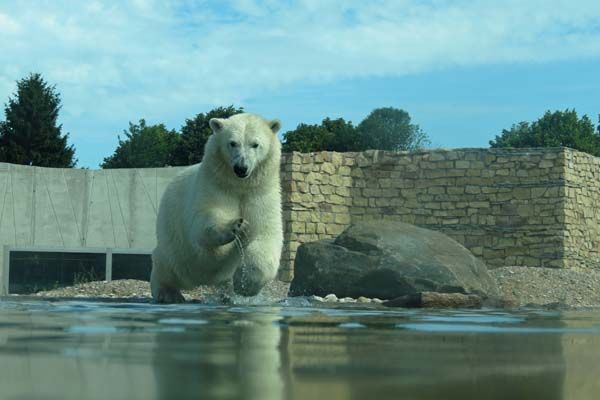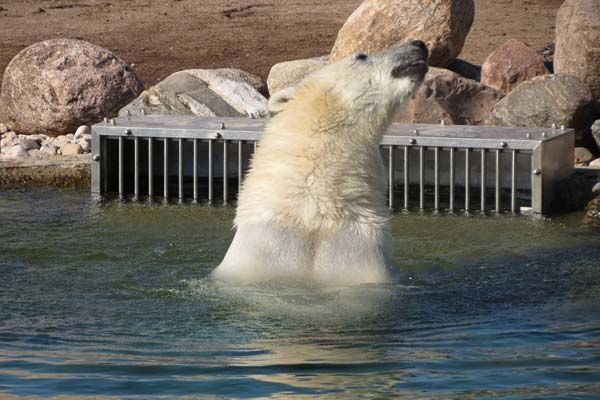 He found some plants in the pool.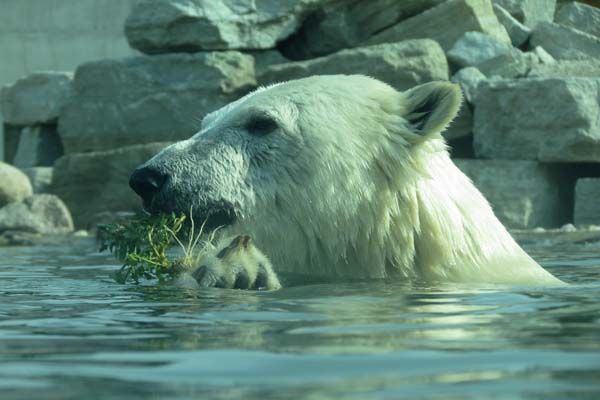 Aron has played with so much energy that he got tired and takes a nap keeping his paws in the water.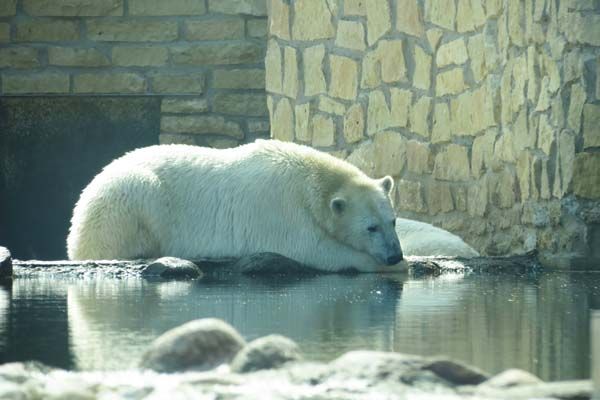 Nord in his favorite position (in the bottom picture).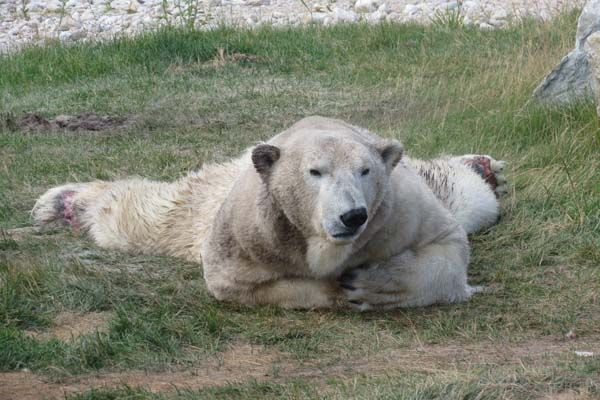 From us all to you all!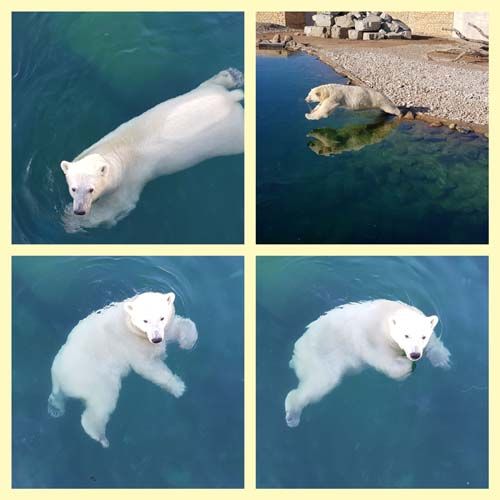 VIDEOS