Some mornings are difficult
Sep 19th, 2018 | By
mervi
| Category:
Novosibirsk
19.9.2018 – Photos by Anna Novikova
Just like we humans even our white fluffy friends have 'those mornings' when they don't want to get up at all.
Gerda has come to the door of her cave and lets the early sun rays warm her face.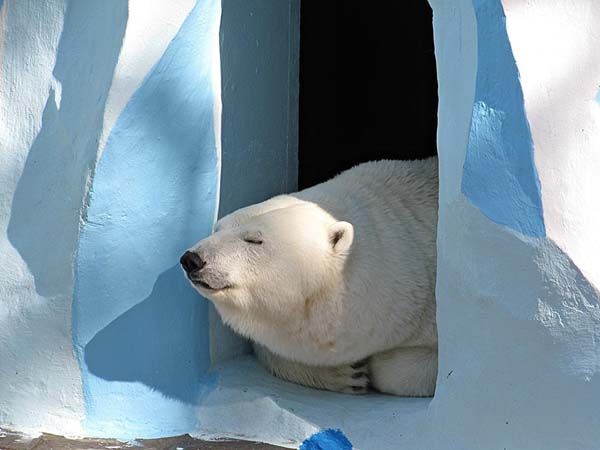 Oh bear, I feel so tired ….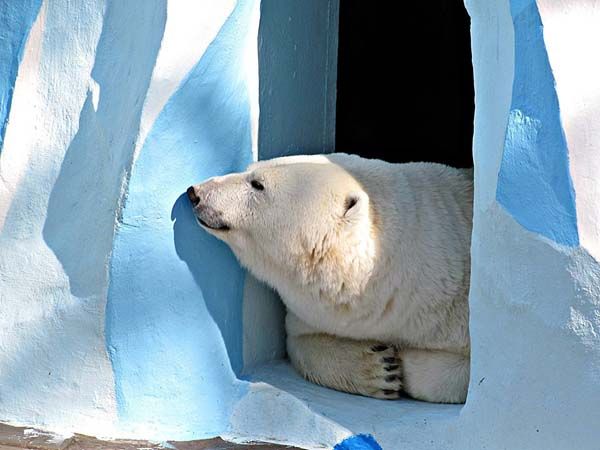 … I think I go back to the land of dreams.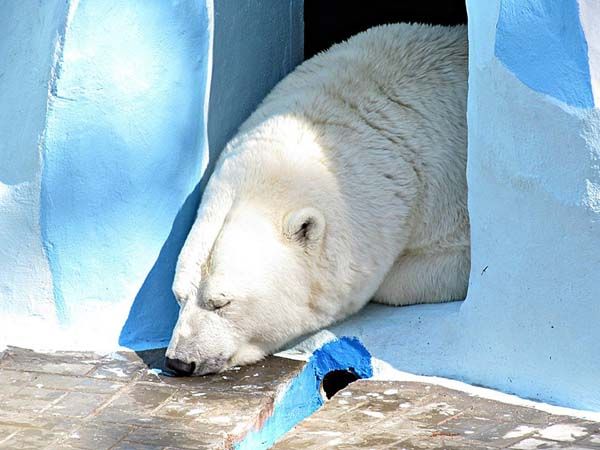 Kai has come out but decided to lengthen the night's sleep with a morning nap. 🙂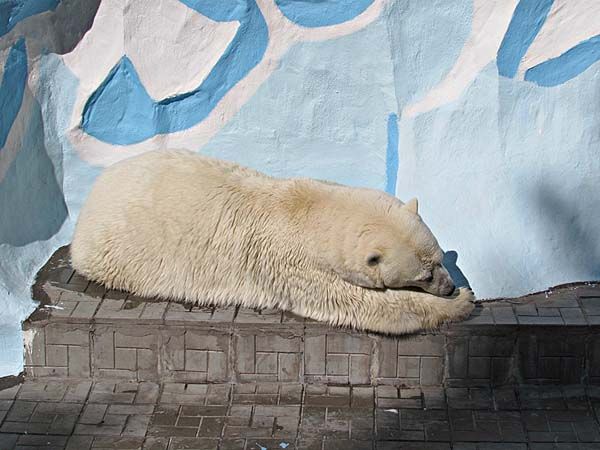 He moved forwards a bit but the eyelids were too heavy and he fell asleep again! 🙂
Maybe it's time to get up anyway. Why do some mornings feel like late evenings??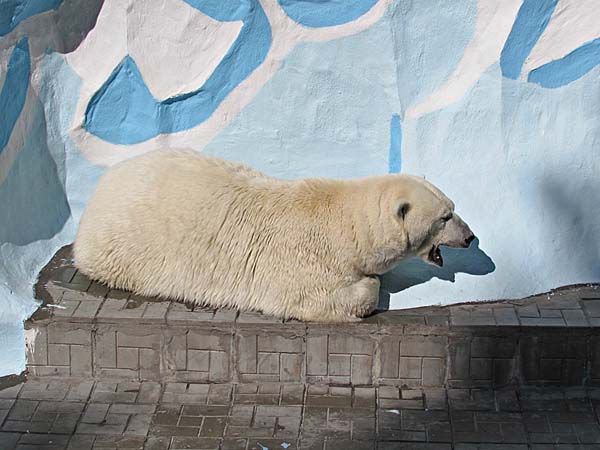 Good morning, dear Gerda! Don't you think it's time to rise and shine?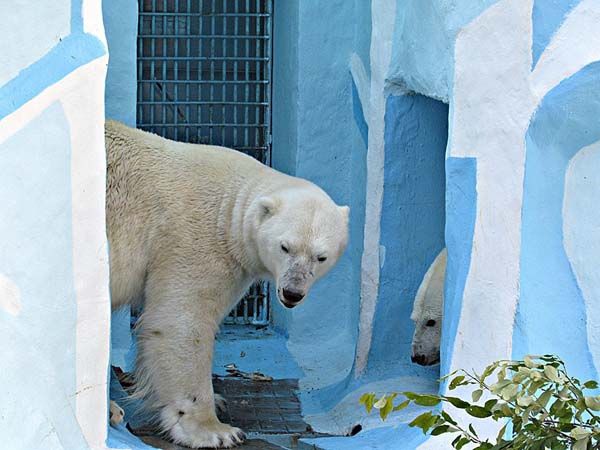 Yawn, yawn, yawn!!! Am I tired this morning!
I see there are many visitors already so I must make myself presentable.
A face wash should do the trick. I think my furdo is OK!
Hey, there's a squash for breakfast today!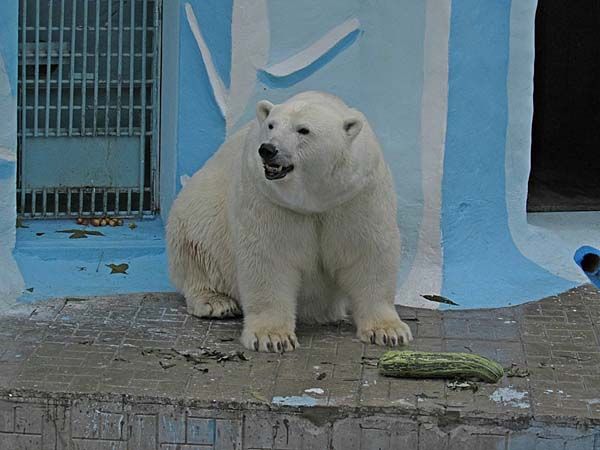 And I found a piece of meat, too. Well, that piece of meat was history very quickly, hehehee…. 🙂
Even Kai got a squash but he doesn't seem to be too interested.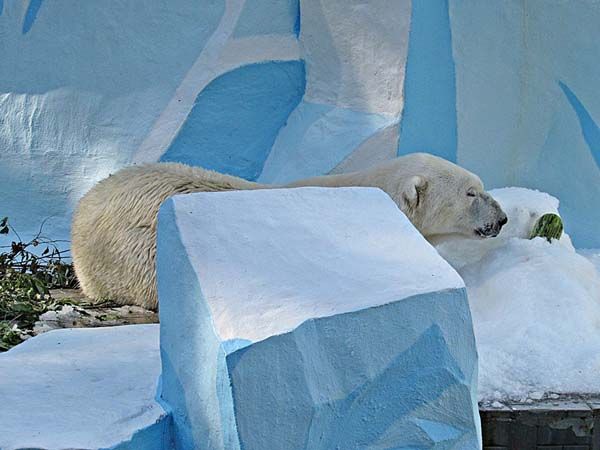 I remember a wise polar bear in Berlin once said 'veggies are for Sissies' and I couldn't agree more!!
Kai decided to go swimming and hoped he would find something eatable in the water.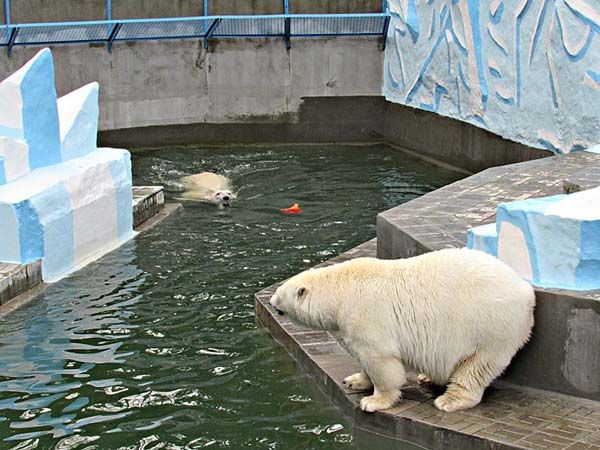 He was very lucky and found some fish!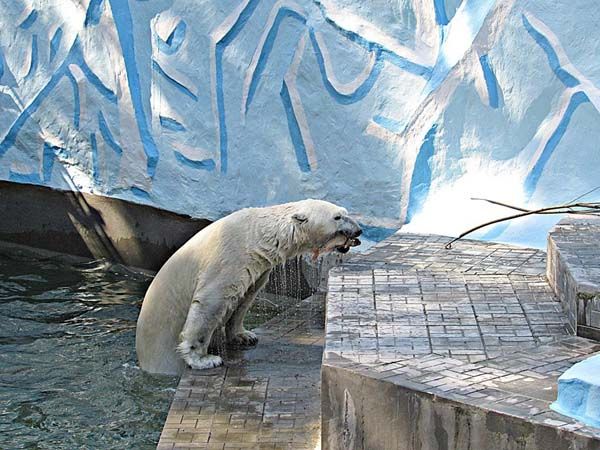 Doesn't our fisherbear look pleased with himself? With all reason, too!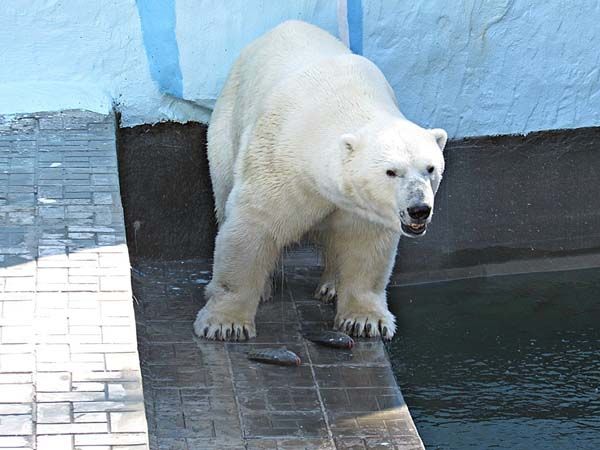 Gerda was praising Kai for being such a skilful fisherbear. Maybe this will be a good day anyway ….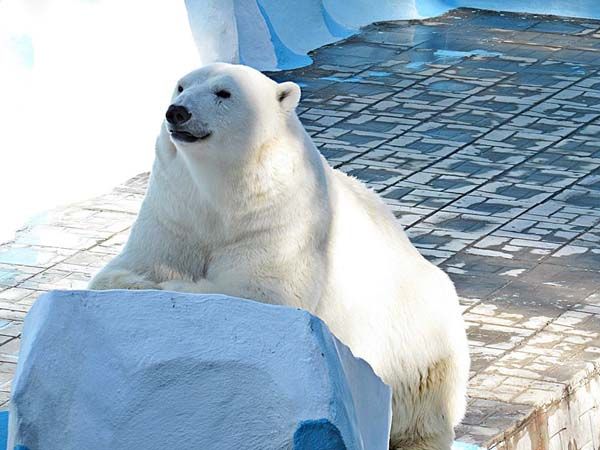 Even Rostik was treated with meat and obviously he liked it. I guess we're all curious to know what will happen if Gerda gives birth to a cub later this season. Where will Rostik go? On behalf of all the readers of Knuti's Weekly I wish this beautiful bear best of luck and hope he will find a good new home.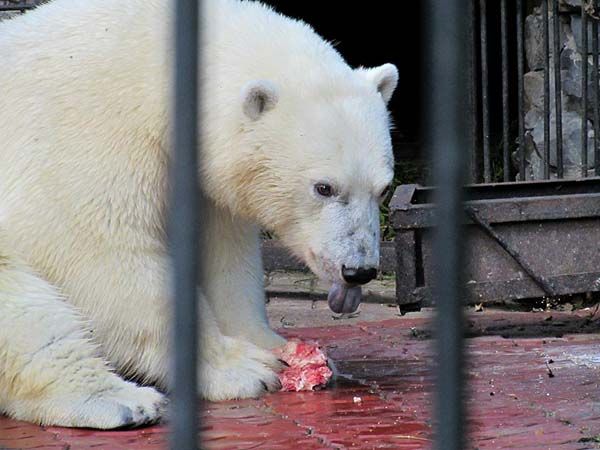 Finally I just have to show a couple of photos of another skilful fisher.
Hello there! Let me show you what I caught today …..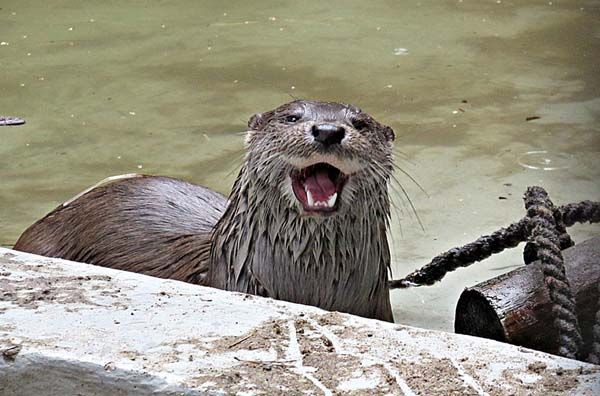 Are you impressed? I must say I'm very impressed myself!
Knuti's Weekly wishes all the animals, keepers and visitors in Novosibirsk a wonderful Autumn time!