Kai had a pumpkin – Is Gerda carrying a secret?
Oct 31st, 2018 | By
mervi
| Category:
Novosibirsk
31.10.2018 – Photos by Anna Novikova
The Winter is coming with giant steps even to Novosibirsk. So far Kai was able to enjoy a bath with a pumpkin with which his keepers treated him. No tricks needed! 🙂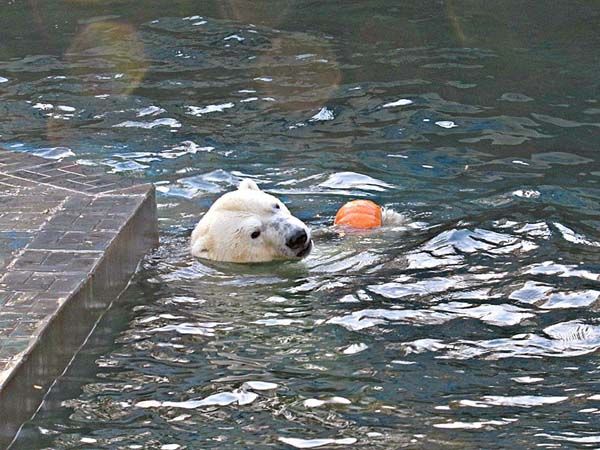 After a thorough quality control Kai found the pumpkin fully satisfactory. The size is right, too! A polar bear needs a big pumpkin!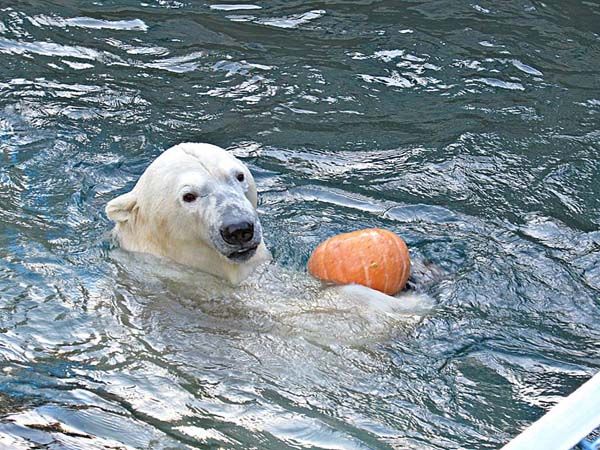 Oh bear, the pumpkin is so big that even Kai's big mouth has to be wide open so he can eat it. What luck he has a big mouth even though Gerda sometimes thinks it's far too big … 🙂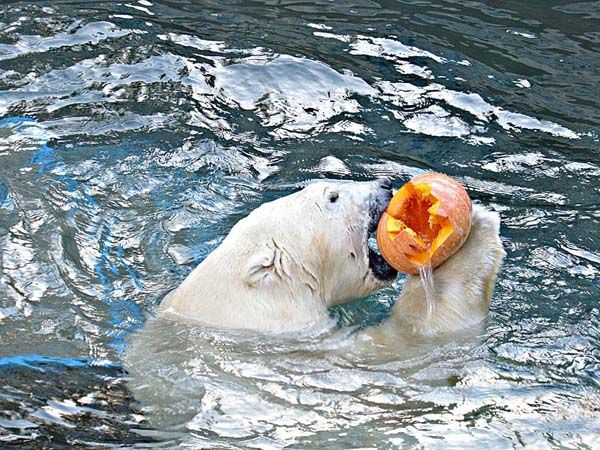 After a yammy Halloween meal Kai was ready for a playing session with his white barrel.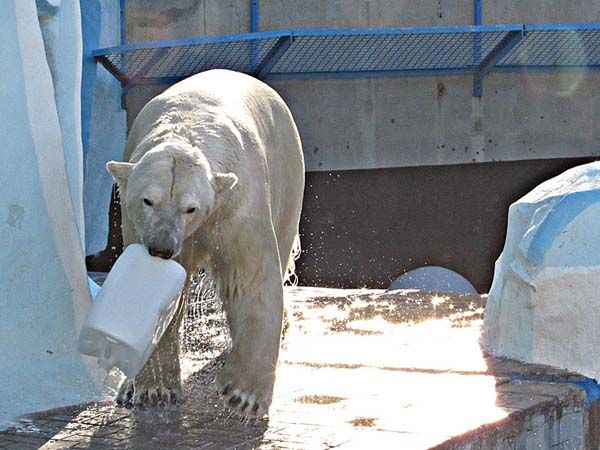 This 'barrel head wear' looks very elegant but maybe it isn't very practical.
Gerda hasn't retired to her den yet. She was Walking and admiring the tree mirror.
Her Mona Lisa smile indicates she may have a sweet secret ….
…. but she's not revealing anything! We just have to wait and see if she comes with happy news later on.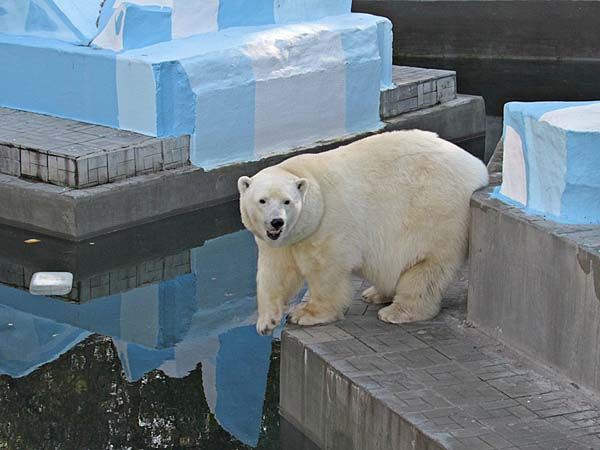 Rostik is still staying in Novosibirsk.
Maybe he saw a keeper coming with a pumpkin, too?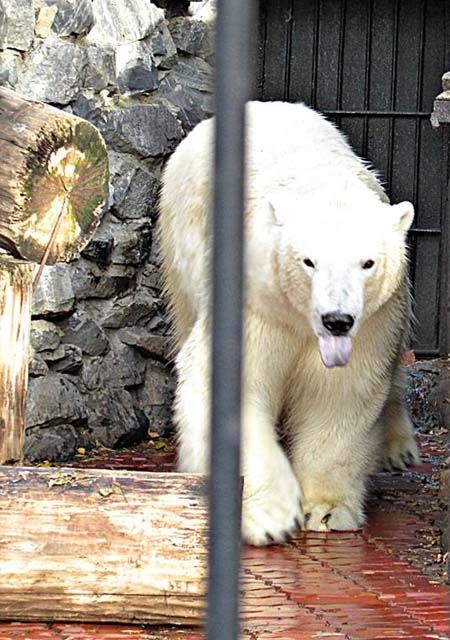 I guess this sweetie is suffering from the Autumn tiredness ….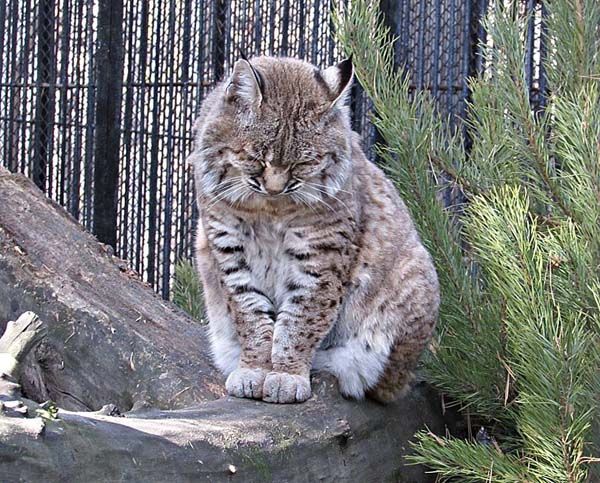 The squirrel is anyway busy eating.
Kai and the pumpkin
Kai with the white barrel
Dear Anna! Thank you so much for the lovely photos and videos! I wish you and your white, fluffy friends a nice early Winter time!