Ralph's new year greetings
Dec 30th, 2018 | By
mervi
| Category:
Featured articles
30.12.2018 by Ralph, Dedicated to TBV on his 70th birthday, Pictures by Stephen and Purzelbaum
Happy New Year from Oxfordshire to all Polar Bear Fans from Ralph! And happy birthday wishes to TBV who's visiting Oxford today.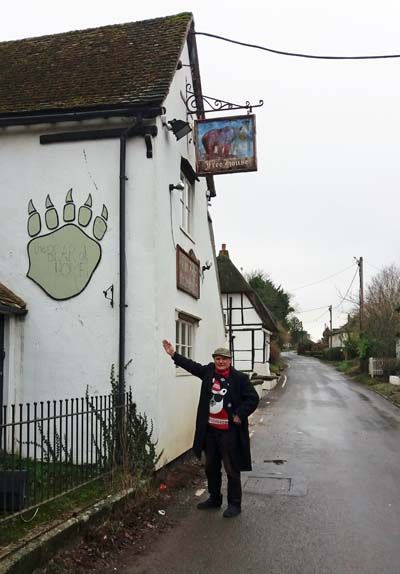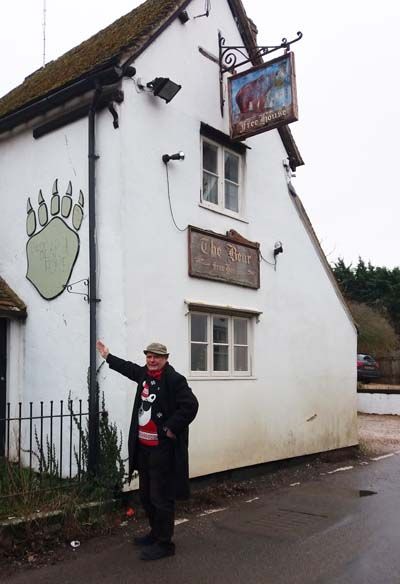 Not far from Oxford there is a village where some very good friends of mine live. As you can see I am wearing a Christmas present from Uncle Sergei, showing US himself of course. The sign needs re-painting, but the bear claw is clear enough.
My recent trip to Berlin gave me some ideas for a new sign for the pub. Purzelbaum's photos of the bears.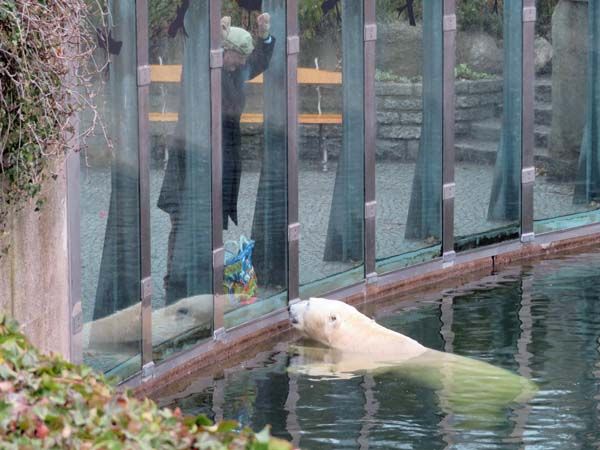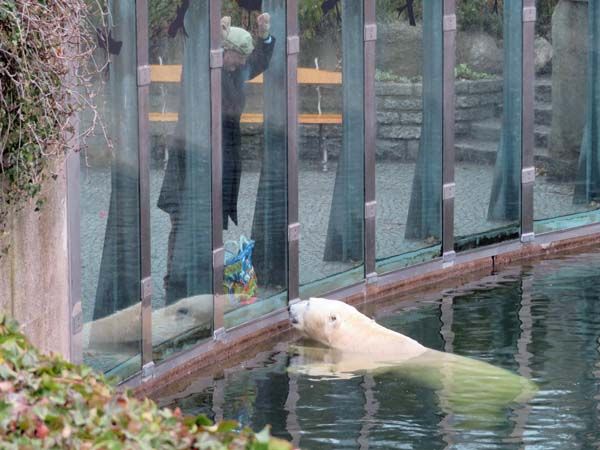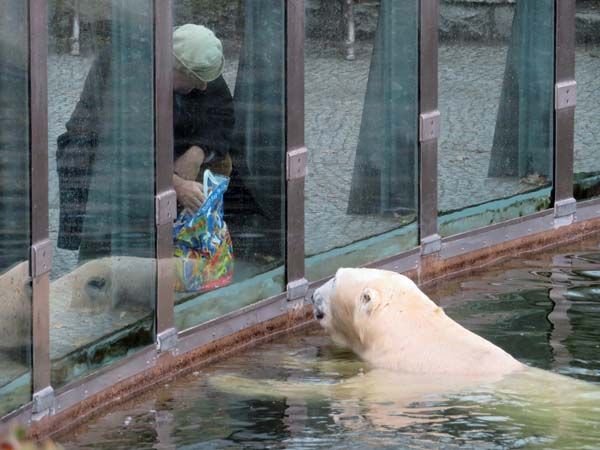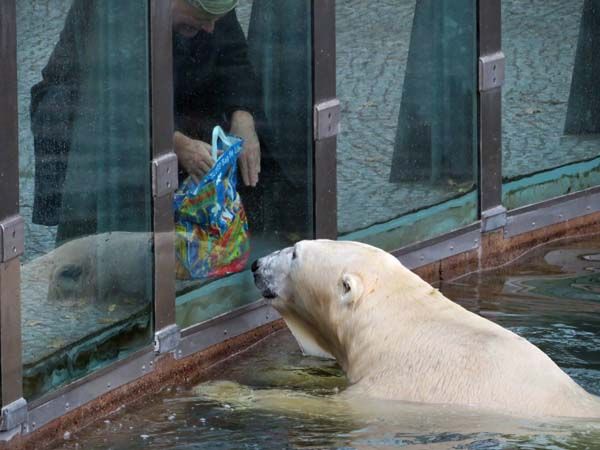 Volodya is definitely a candidate for a pub sign, as he is always interested in food!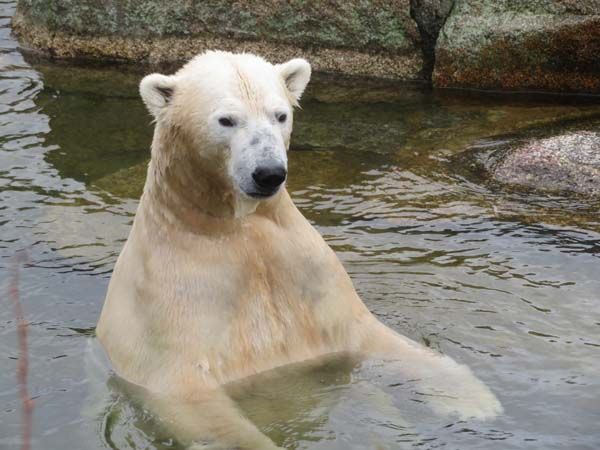 This photo by Purzelbaum of Volodya watching us all, and hoping that we would understand that he was hungry would make a good sign.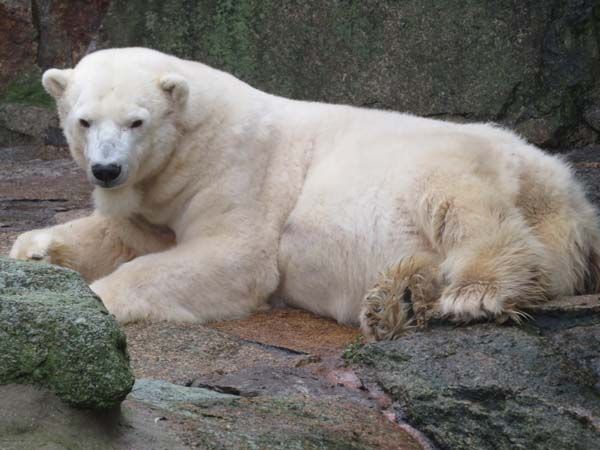 Pubs are also places to relax and escape the cares of the world. What better sign for a pub called "The Bear" than this wonderful lady. Katjuscha photographed by Purzelbaum.
Of course, the Knuipe is owned by Europe's wealthiest Polar Bear:
No, not the old fella with the hat …..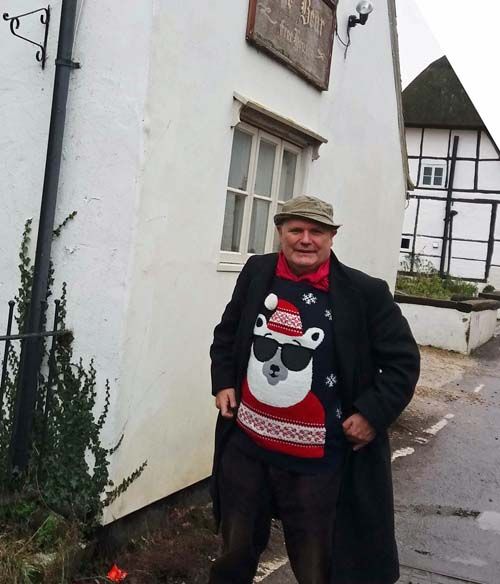 …… but the fine looking bear – Uncle Sergei of course….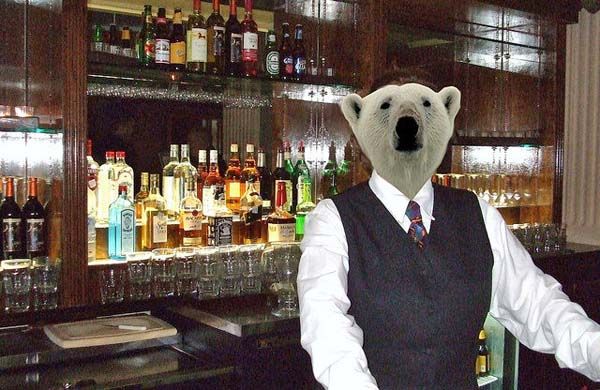 Hope you enjoyed my little New Year's game. I am sure you all have your favourite bears to suggest as a pub sign. Only one bear of course cannot feature. Knut was far too young to go in a pub on his own. But perhaps "The Bear and Zookeeper".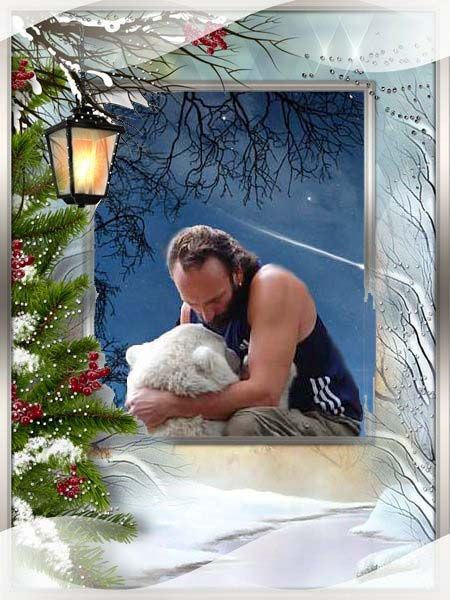 Here are Dumba's birthday greetings to Risto:
This card is from Sisu in Ranua and his friends in Malmö. Happy birthday and happy new year to you, dear Risto!