Birthday party for polar bears in the Alaska Zoo
Jan 21st, 2019 | By
mervi
| Category:
Alaska
21.1.2019 – Photos by John Gomes
Every year the Alaska Zoo in Anchorage arranged a birthday party for their polar bears. The excitement was building for this event happening on the 19th of January!
The keepers are overdoing themselves with the preparations for the big day.
The cake was made of ice blocks filled with yammy things and all the 'decorations' are eatable, too!
Cranbeary  has begun making appearances in the main polar bear habitat. She and our male Lyutyik are alternating time as they enter the final stages of getting to know each other. We hope to have them together soon!
Cranbeary was the first to meet the visitors who had come to congratulate her.
What a lovely surprise!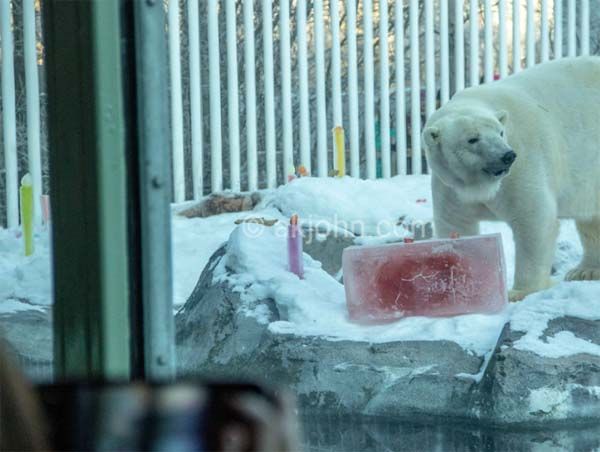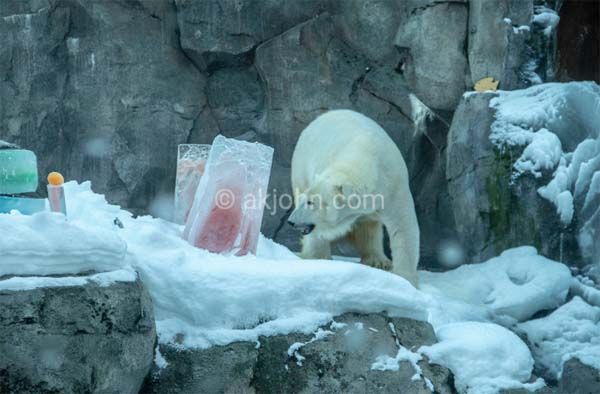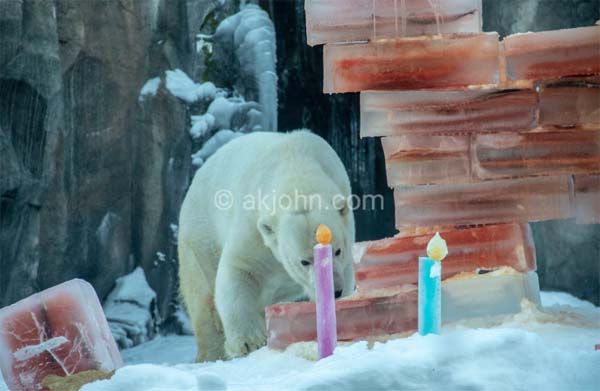 It's not so easy to decide where to begin!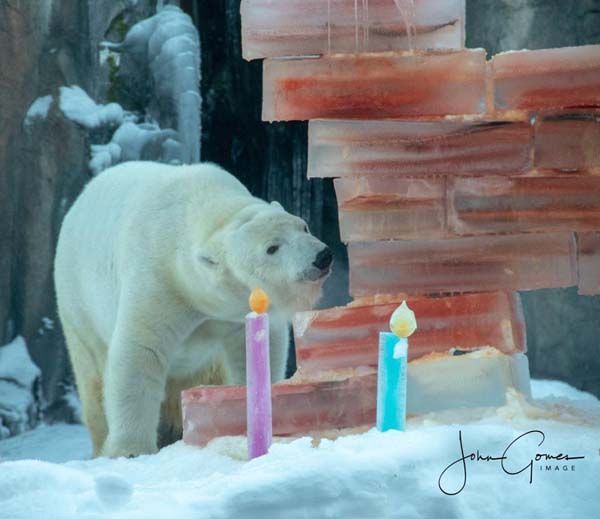 Oh bear, what a fantastic ice creation!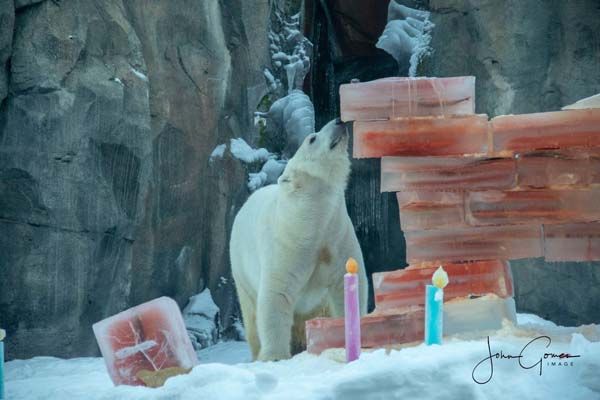 Dear keepers, thank you so much! I'm overwhelmed!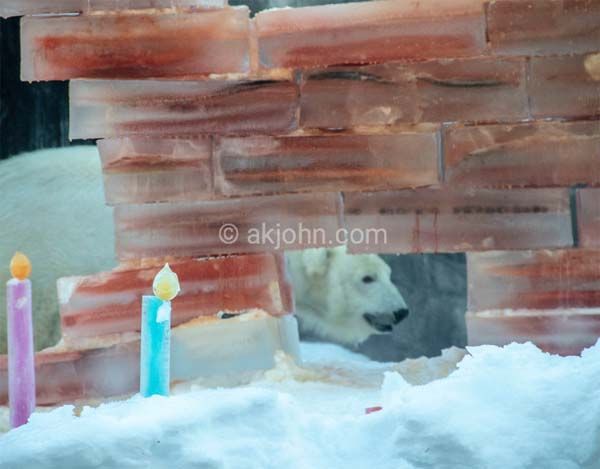 All the excitement made Cranbeary tired so a little nap was needed.
More photos by John Gomes here
Of course, even Lyituik was celebrated this special day but he had to wait until Cranbeary went in. Maybe we can see photos of him, too, later on.
Knuti's Weekly sends belated birthday wishes to Cranbeary and Lyituik and wishes them and their keepers a wonderful Winter time!