Polar bear Nord in Tallinn has crossed the Rainbow Bridge
Jan 8th, 2019 | By
mervi
| Category:
The Memory Lane
8.1.2019 – Source: The Tallinn Zoo, Photos by Evi from Tallinn
Today we received sad news from the Tallin Zoo. Polar bear Nord had to be euthanized due to a bad wound in his paw. Despite of a long treatment and consulting expert veterinarians the wound didn't heal. Nord wasn't able to lead a good life in the zoo and the difficult decision had to be made.
Nord was born in Vienna in the year 2001. He came to Tallinn in 2009 from the Moscow Zoo. He and the female polar bear Frida got two cubs. Nora was born in 2013 and lives now in the Tiergarten Schönbrunn in Vienna. Aron was born in 2016 and he's still living with his mother in the Tallinn Zoo.
The keepers and visitors in Tallinn remember Nord as a brave and gentle polar bear male. He will be deeply missed.
To honour the memory of Nord I publish an article from July 2018 by Evi. The article is about Nord's move to the new enclosure.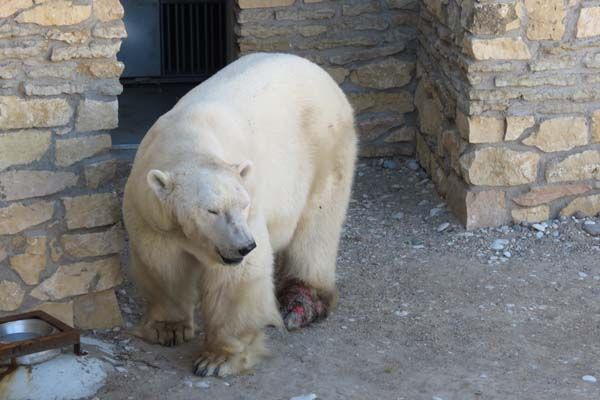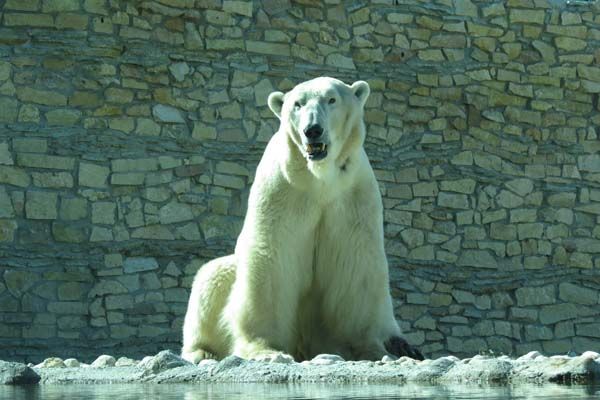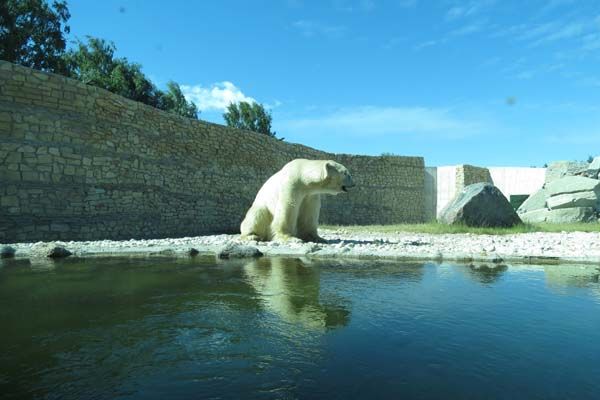 He came out for the first time in the new place on the 2nd of June. He was curious but very relaxed. He walked around, rolled himself on the ground and even went swimming in the pool.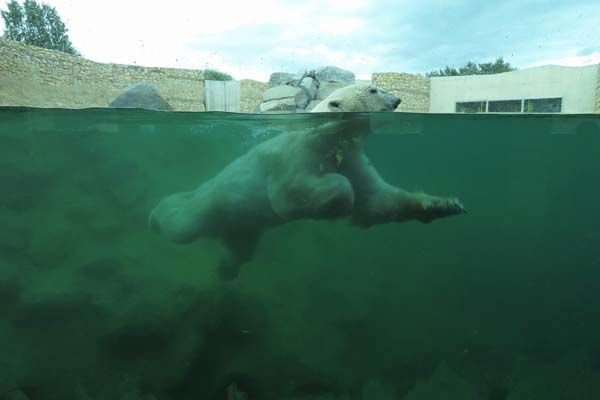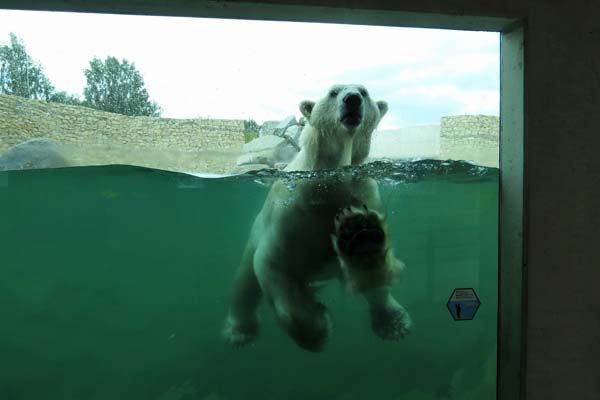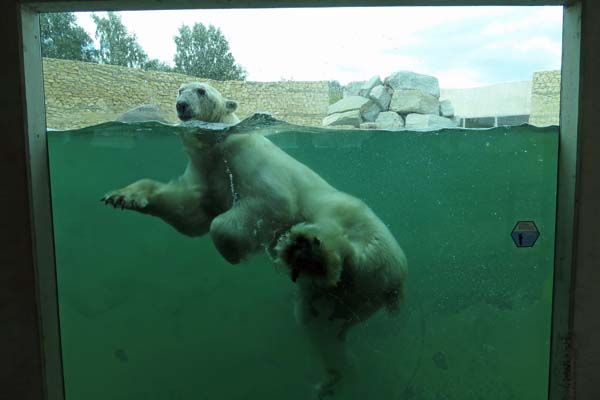 Now it seems he's enjoying his new big home, but he seldom swims in the pool. I think that's because of his sick paw. In the warm weather, he just sat down in the water and looked around.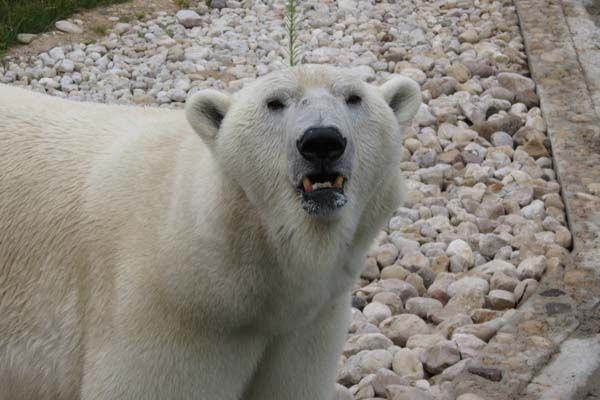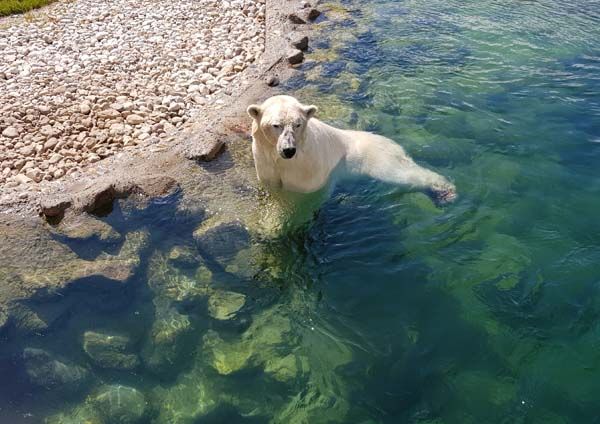 Nord loves very much to scrape the earth and, of course, to roll himself on the ground. That's why he is often a "cappuchino bear".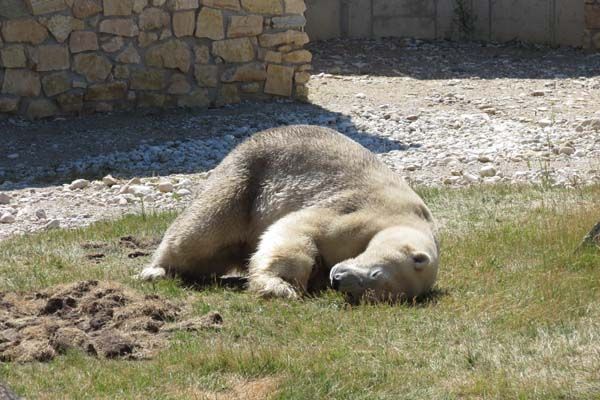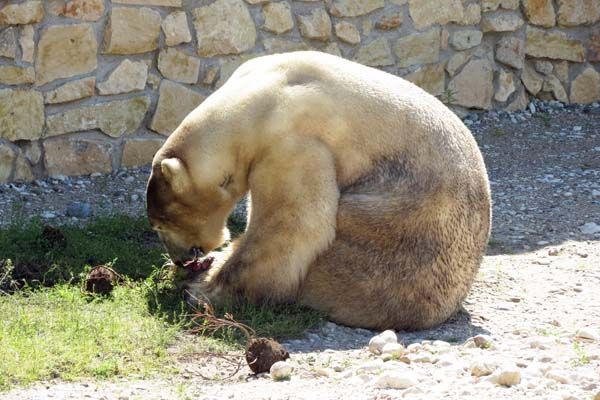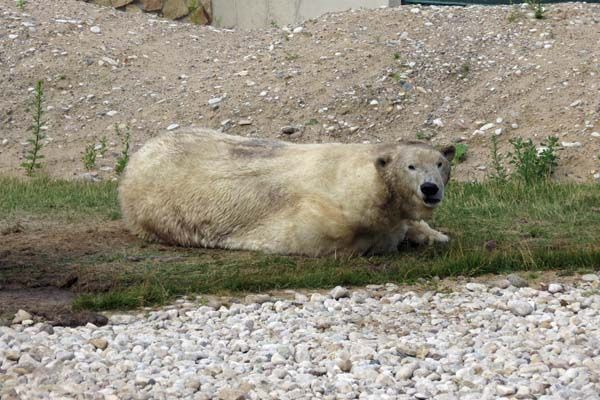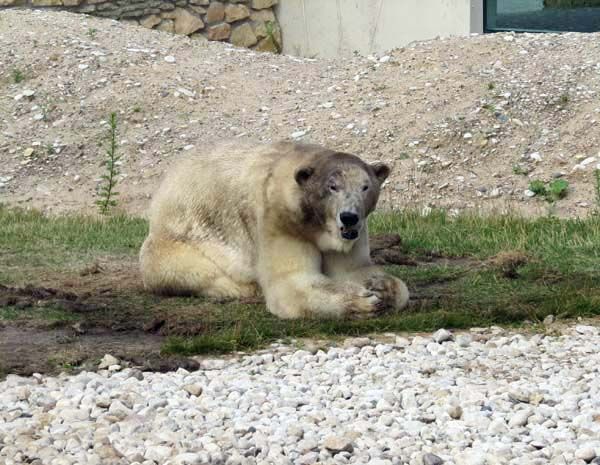 Because Nord doesn't like closed spaces, he is always cautious, when is entering into some room. In the New Polarium, he also sleeps often in the immediate vicinity of the entrance.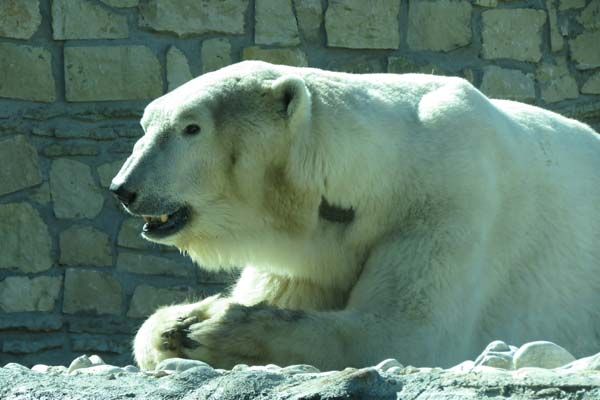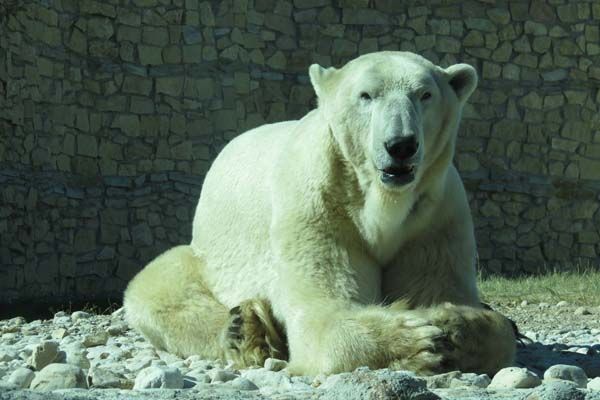 Nord's paw looks still very bad! He gets treatment from the 6th of June according to the results of the analyzes. The treatment plan was made in a collaboration with the specialists from Vienna and Rotterdam.
Here are Evi's last pictures of NORD:
With white snow from December 24th, The others from Dec. 26th.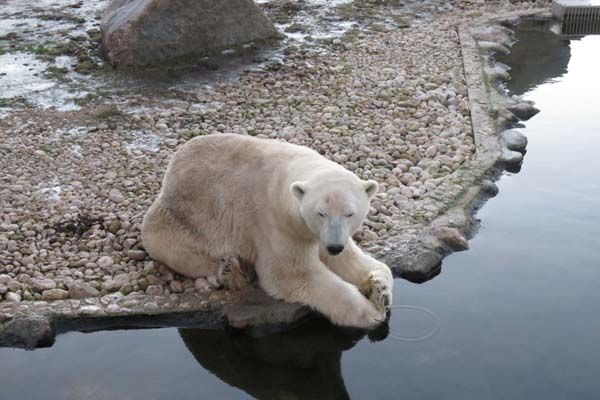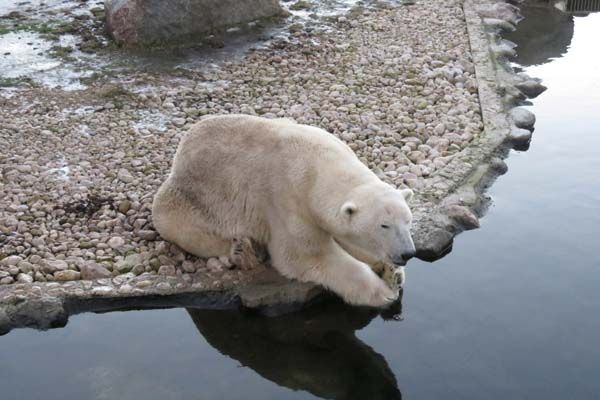 Goodbye, Nord!