ZOOM Gelsenkirchen, December 2018: Lara and Nanook
Jan 6th, 2019 | By
mervi
| Category:
Ralph's reports
6.1.2019 by Ralph
Although I missed spending time with Lara and Nanook in September, I was fortunate this time to spend two days with them.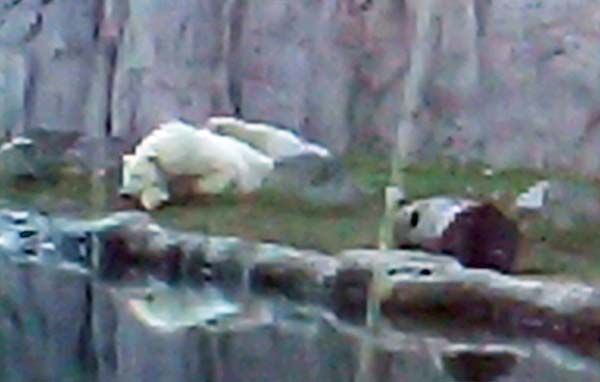 My first sight of them was at 1005 on Monday morning, after they had had their morning swim. They were a long way from the viewing area, but Nanook can be seen resting against Lara's back.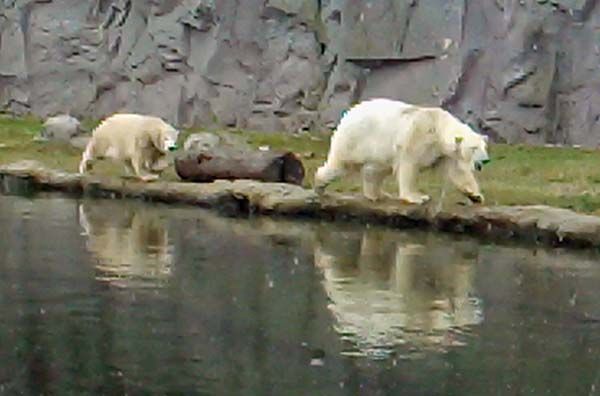 Lara spends a lot of time visiting the edge of the enclosure where she can be close to Bill. She will also patrol her enclosure to see if the keepers are around with any treats. Nanook follows at a respectful distance. Although only a year old, she has learned to be obedient to Lara at all times.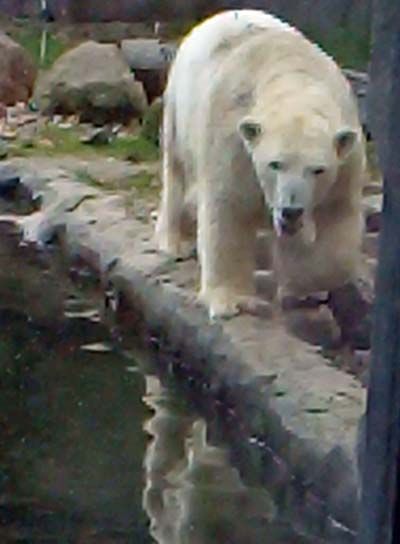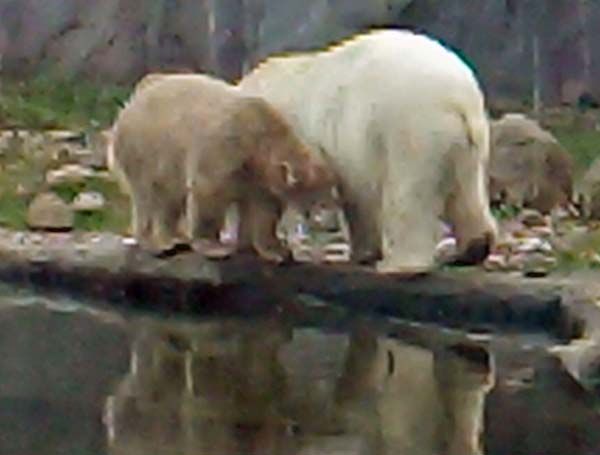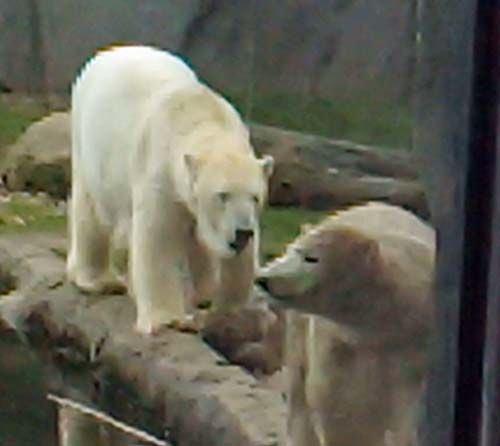 Lara is very relaxed and confident about Nanook's ability to look after herself. However, at any sign of danger or something new, she will be right there with her daughter.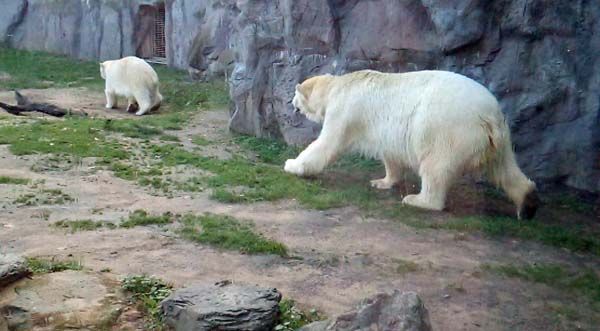 Lara did not play with or feed Nanook while I was there. Nanook seems to be treated like a two year old cub, and behaves very maturely. I did not see her pester Lara for milk at all.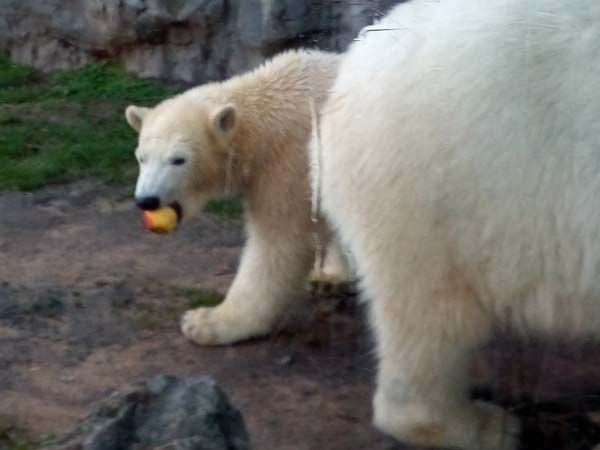 The keepers ensure that Nanook has plenty of treats to keep her occupied. Apples serve as both footballs and snacks.
Although not as playful as Giovanna with Quintana, Lara is a close and caring mother. She is always there when Nanook needs her.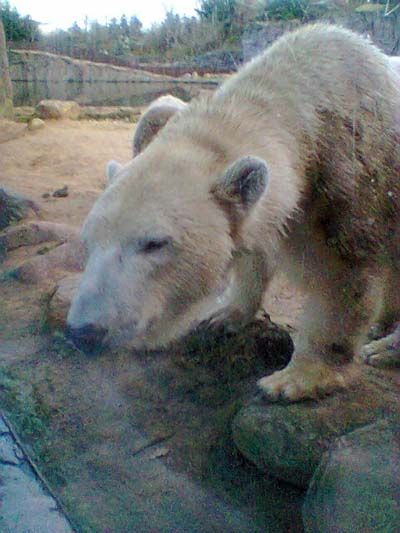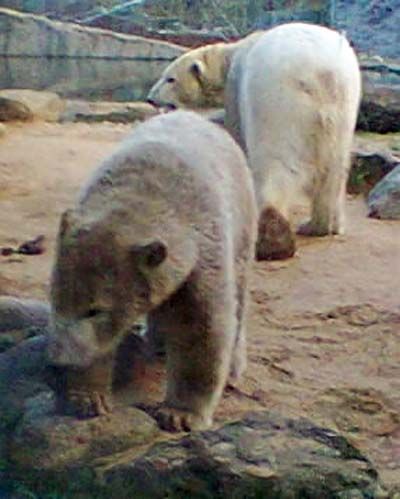 These two shots near the glass windows show the relaxed state of mother and daughter. Nanook is so grown up, that they could almost be sisters.
Lara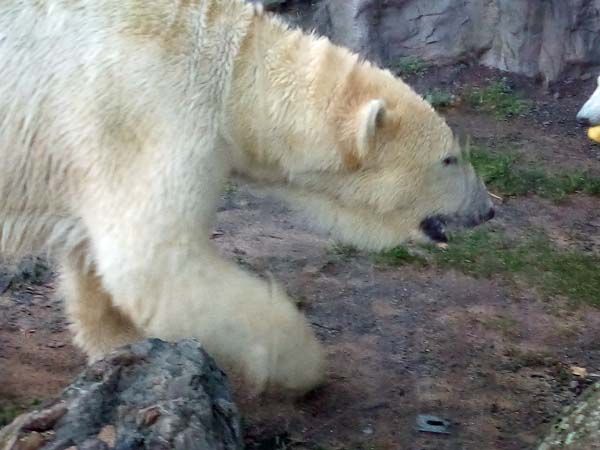 Lara is a beautiful bear, and her fur has grown somewhat since I last saw her in April, but is still shorter than Katjuscha's.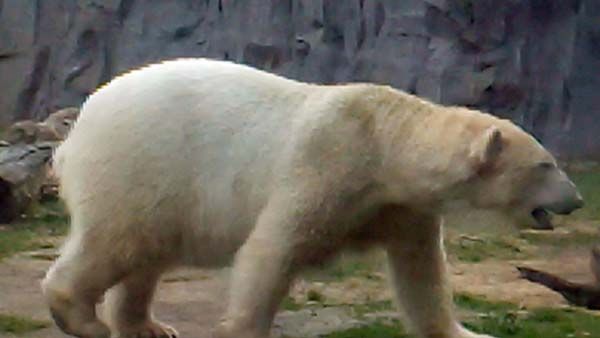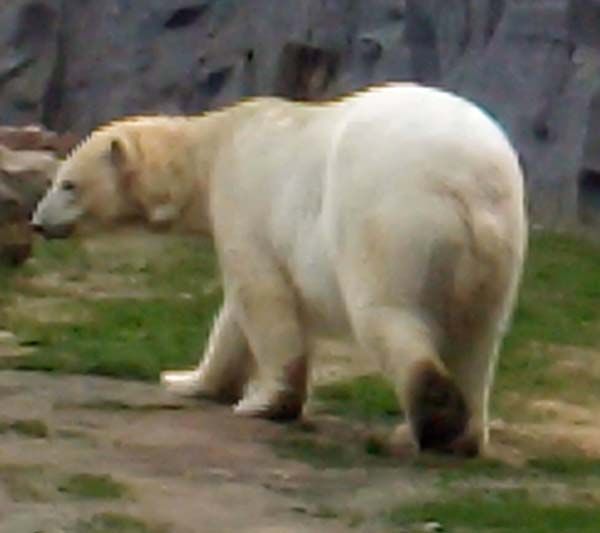 Unlike other mothers with young cubs, Lara does not seem to play much with Nanook. She is always watching her to make sure she does not come to any harm, but has taught Nanook many of the skills of an adult bear, such as finding interesting toys, watching for the keepers, or searching the enclosure for snacks.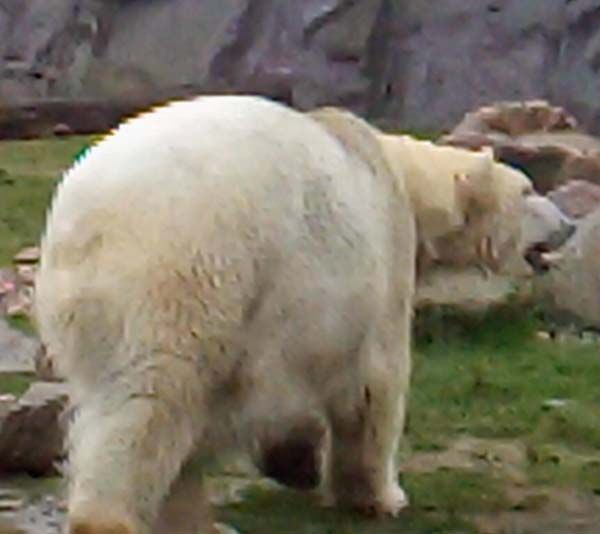 Lara is large for a female bear, rather like the Rostock ladies.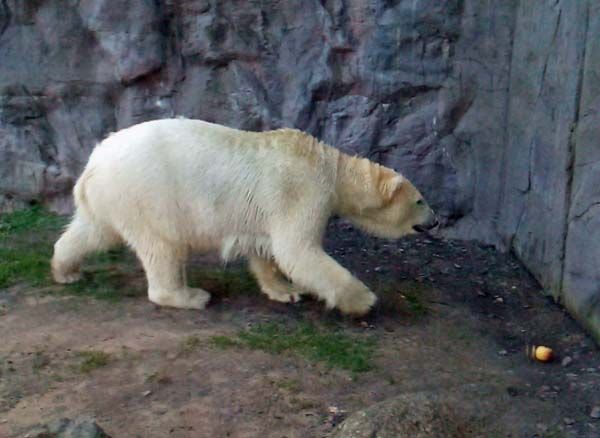 When she comes near the glass windows, it is possible to see her size.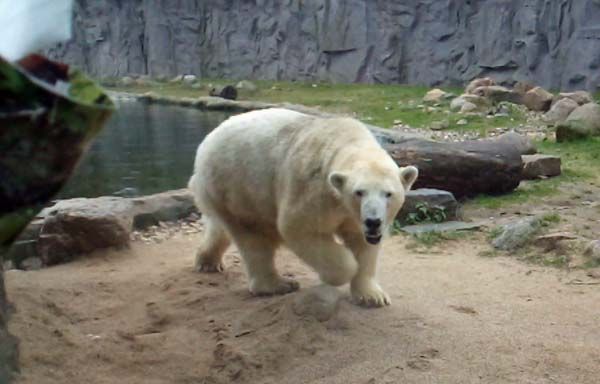 Here, Lara is making sure that I am not doing anything to Nanook.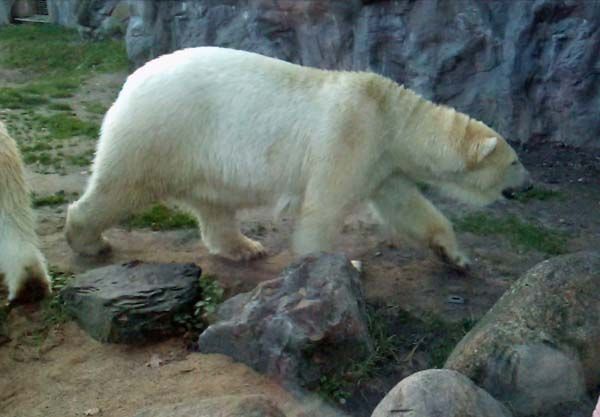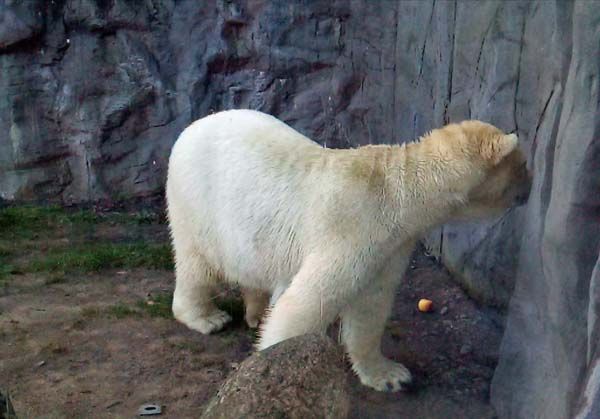 Any possible source of treats has to be examined.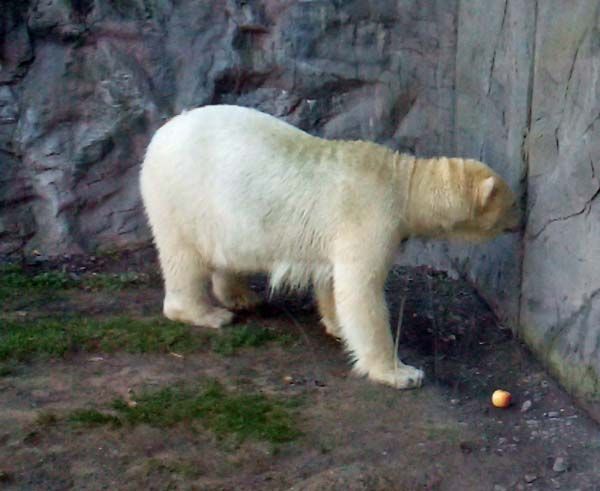 Lara uses her nose to check out the main doors to the enclosure.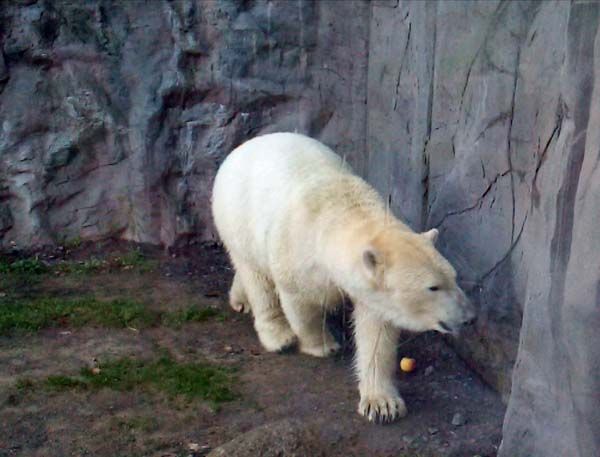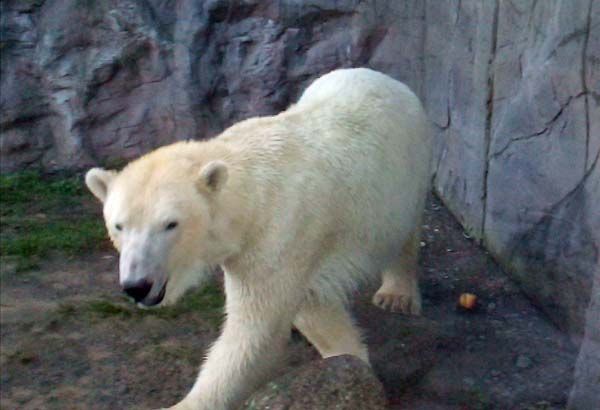 The Lady is for turning. Lara has checked out the door and gets back to other hunting.
Purely in the interests of science of course……….
Sorry, Lara. Hope this lovely shot makes up for it.