ZOOM Gelsenkirchen, December 2018: Lara in the water, Nanook and the apples
Jan 11th, 2019 | By
mervi
| Category:
Ralph's reports
11.1.2019 by Ralph
Ursus Maritimus is as much at home in the water as on land. Lovely Lara is no exception.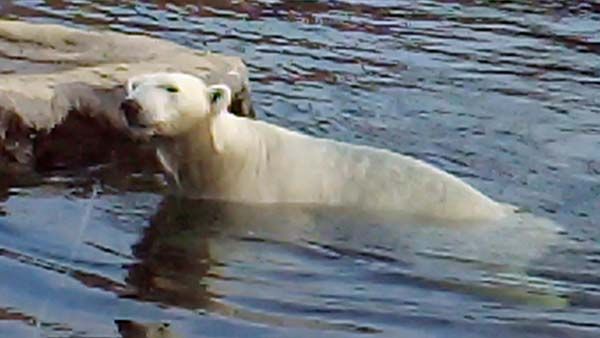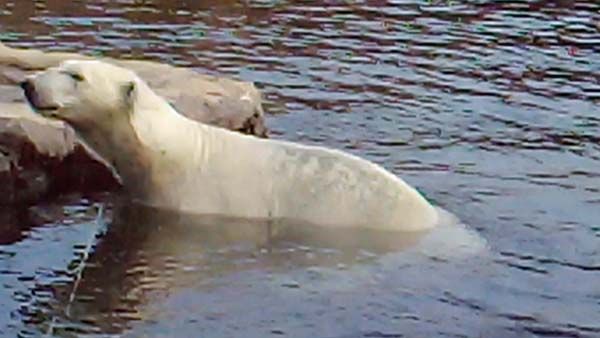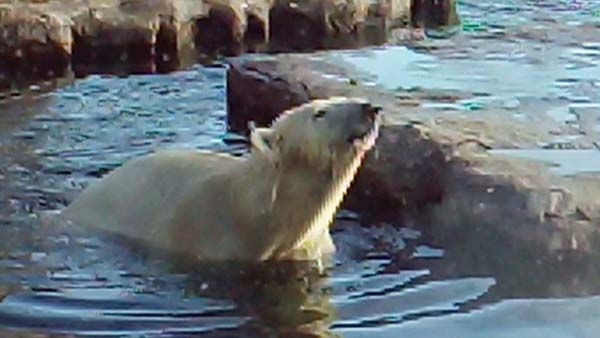 Lara is an elegant and disciplined bear who always moves with great care.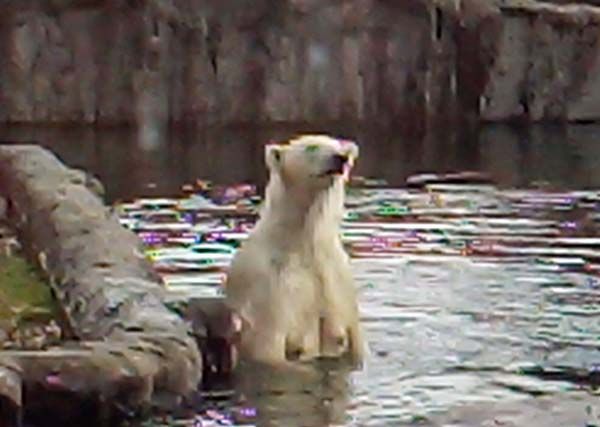 Lara watches me and Nanook at the glass window. A mother always has to look after her daughter.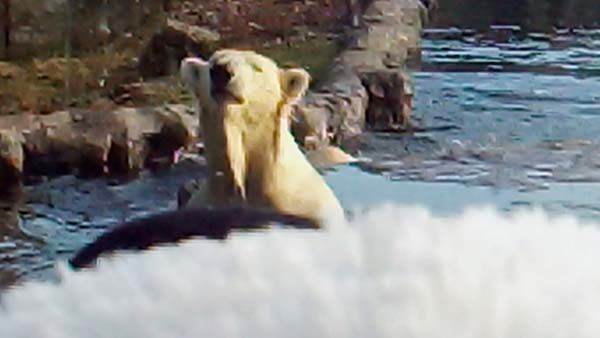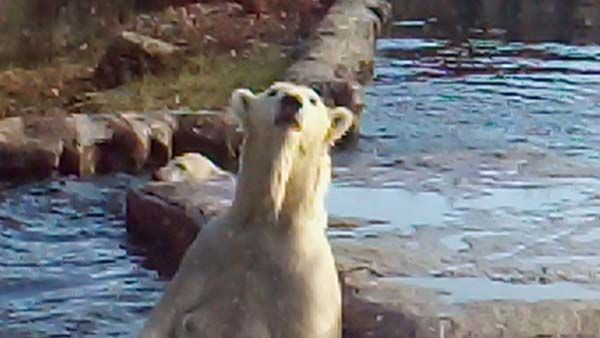 With Nanook swimming in the background, Lara decides to check out the big soft Polar Bear that I had bought in Woolworths in Alt Tegel.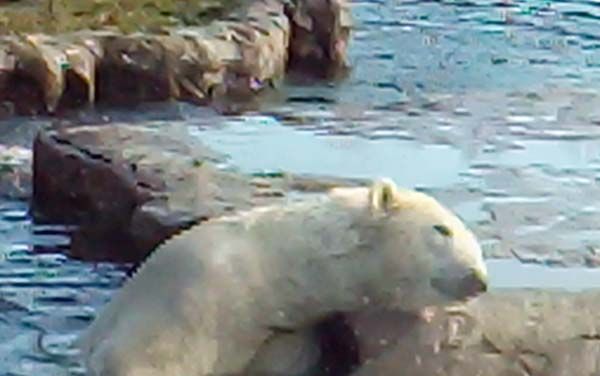 Lara decided that the bear was not a threat to Nanook and her, so relaxed.
Lara has a very pretty face, and always looks so gentle.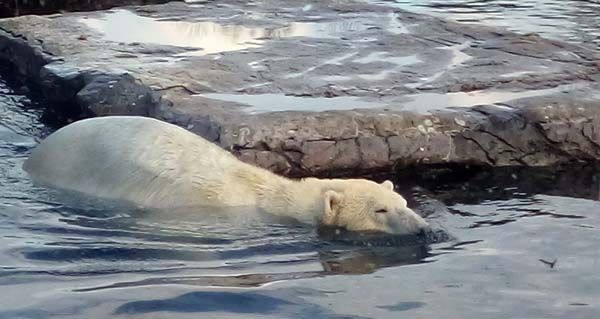 Lara gliding in the water is an elegant sight. This picture could have been shot in Svalbard.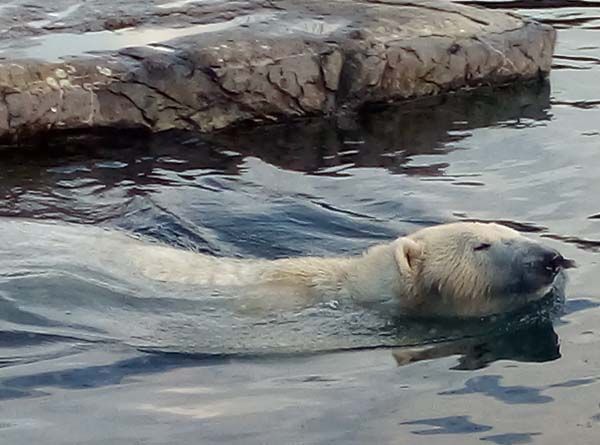 Nose above the water, Lara looks every inch a bear of the ocean.
Nanook and the apples
A large supply of apples ensures that Nanook has plenty to keep her occupied.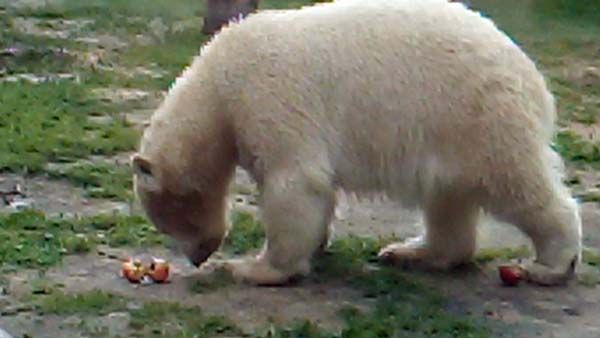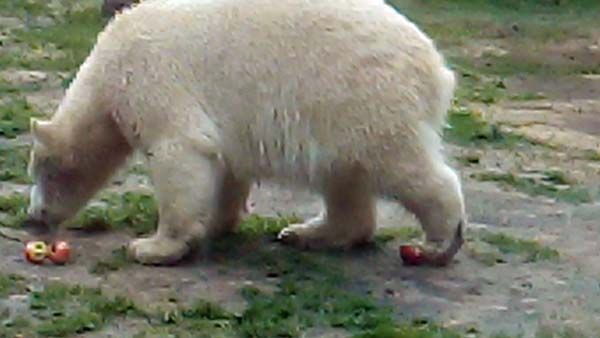 Either as balls or snacks the apples are examined.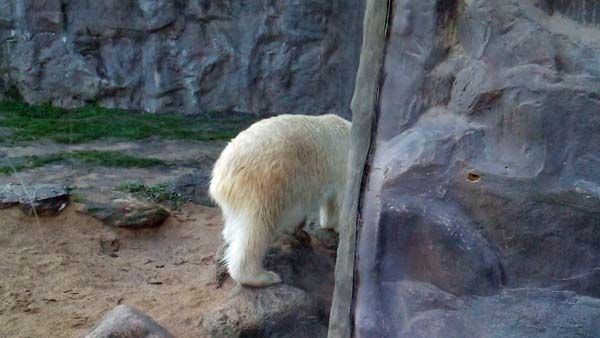 Sometimes, an extra special scent has to be investigated.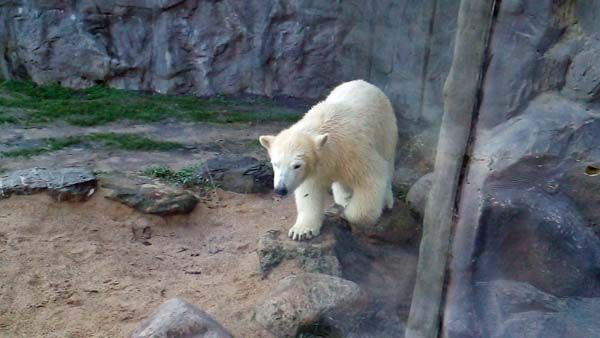 And found not to be as interesting as Nanook hoped. Like Lara, she is very thorough and remarkably restrained for a yearling cub.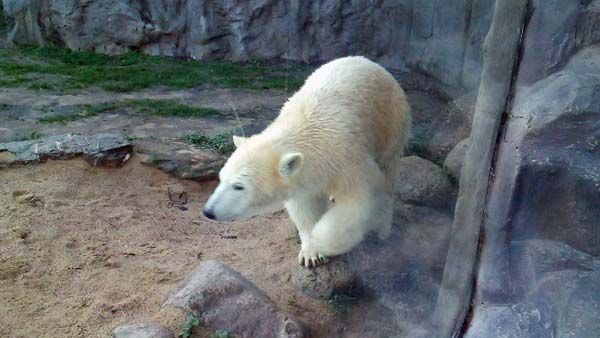 According to one of the visitors I spoke to, Nanook has inherited Bill's face. I still think she looks as pretty as her mum.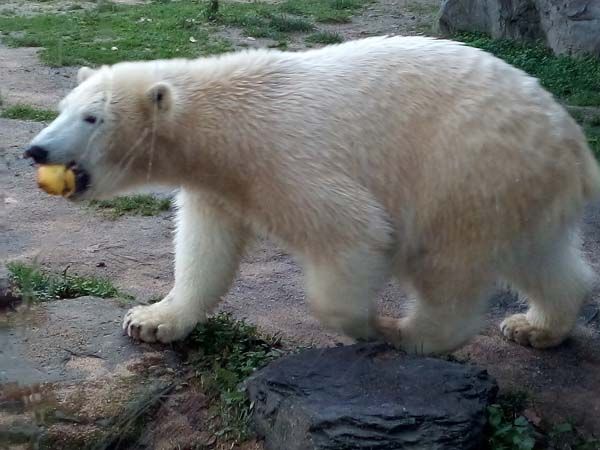 This apple did not last long..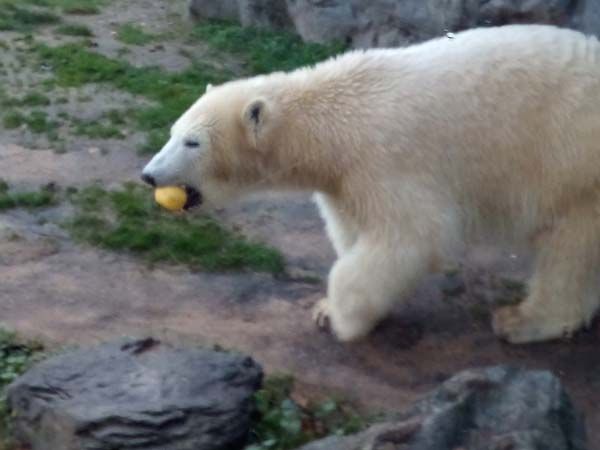 But it was treated with great care…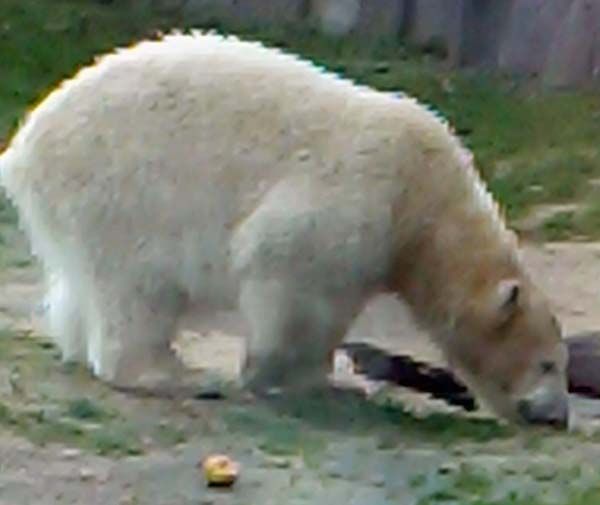 The search goes on. Like all Polar Bears, Nanook hates a locked door.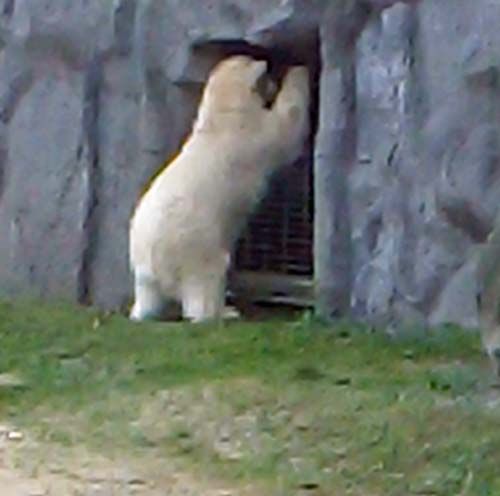 She has learned from Lara that Polar Bears must use their brains and strength to overcome such challenges.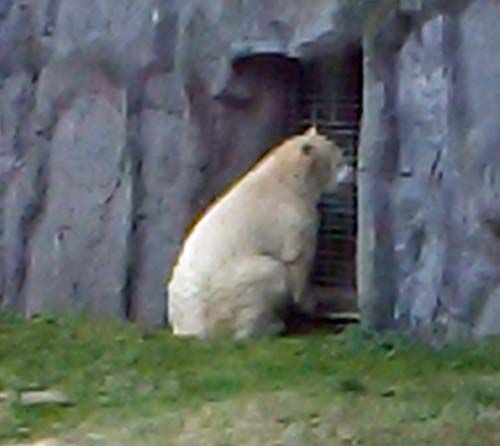 After quite a lot of effort, Nanook pauses for a rest.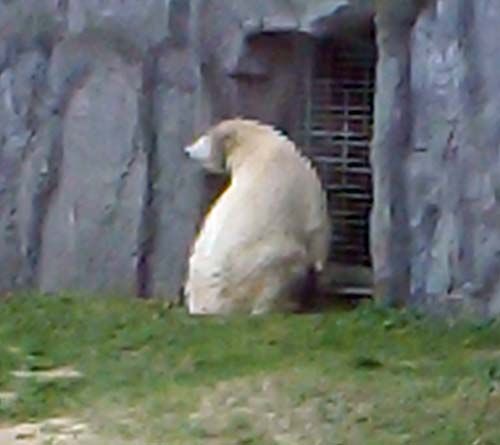 Looking round to see if Lara will help her, and finding no one, Nanook matches Lara's look of disgust and walks off.