ZOOM Gelsenkirchen, December 2018: Nanook investigates the glass window
Jan 26th, 2019 | By
mervi
| Category:
Ralph's reports
26.1.2019 by Ralph
One of the things I enjoy most about Polar Bears is their curiosity at new things. Nanook is no exception.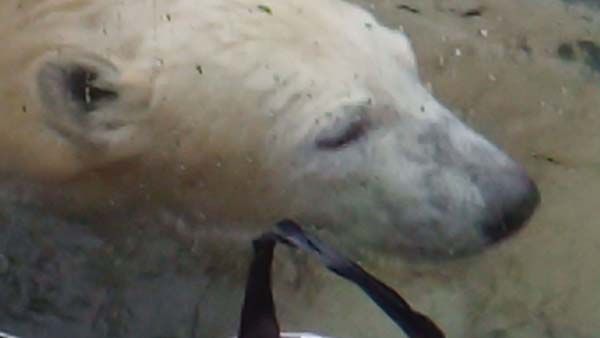 A shopping bag is always a good way of occupying a Polar Bear at a glass window.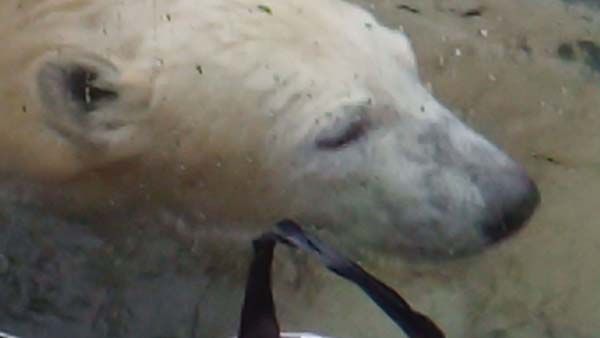 Nanook was cautious, but also aware that the glass was between us.
Examining a bag might reveal a treat.
Nanook was not easily fooled and was more interested in the people around me.
The glass window is now well understood by Nanook and she swims as close as she can to it.
It is still a great thrill for me to get so close to a young Polar Bear. This would be impossible in the wild.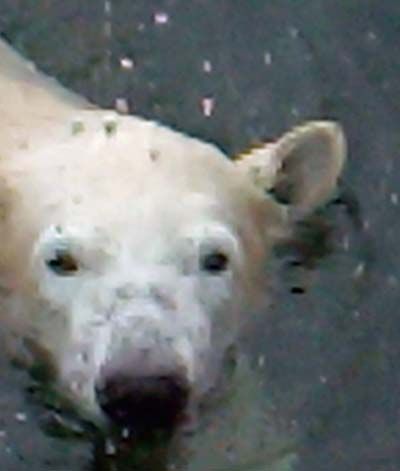 Nanook is still a very young bear, as this shot of her face shows, but she has learned a lot from Lara, and behaves like a two year old.
Not sure whether this was mother or daughter, I think it was Lara come to have a look as well.
Lara or Nanook? Still not sure, but I think it is Lara.
My nose test tells me this is mother Lara, as Nanook has a very strong v sign on her nose. But..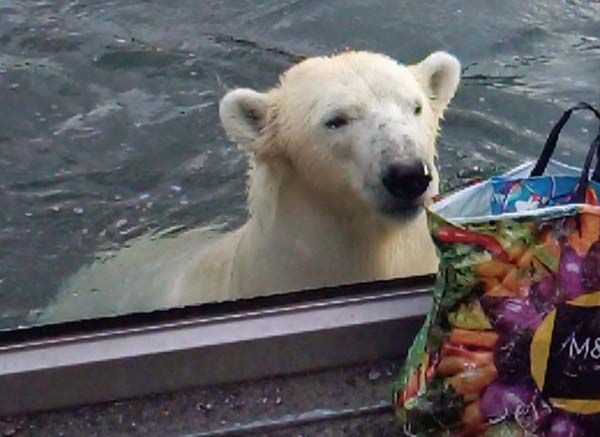 Hope you enjoyed my little test. This is Lara of course.
Nanook in the water.
Lara taught Nanook early on how to use the islands in the pool. In September, I had seen these exposed and had also watched Bill using the islands to play on.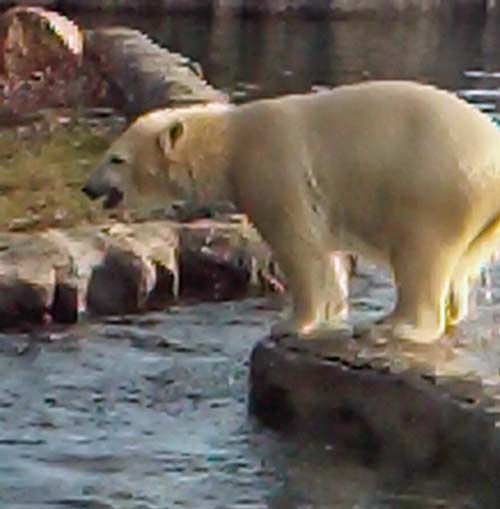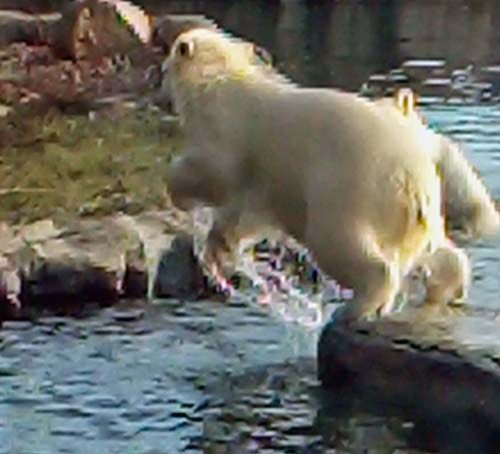 Nanook has inherited Bill's creativity in using the islands to play on.
Like her father, Nanook enjoys using her toys, in this case a stick, as part of her play on the island.
Throwing an object into the water, and diving after it, trains the reflexes and co-ordination. Nanook practises the same skills that in the wild would help her survive.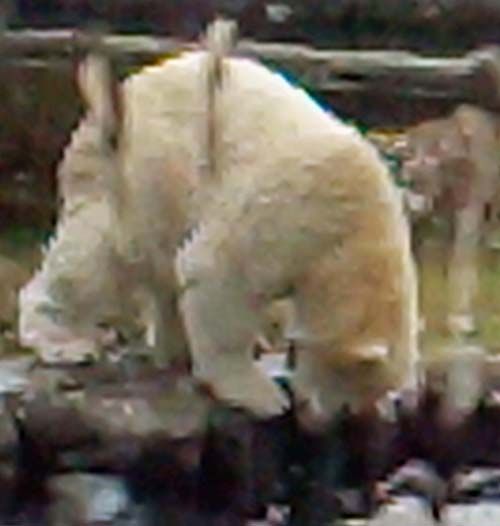 Watching Nanook makes a lot more sense after the time I spent with Bill in September. She has learnt so much from Lara in the first year, and inherited a lot from Bill.
I am not surprised that the team at ZOOM Gelsenkirchen are so proud of the their family of Polar Bears.