ZOOM Gelsenkirchen, December 2018: Nanook of the Desert
Jan 17th, 2019 | By
mervi
| Category:
Ralph's reports
17.1.2019 by Ralph
I love all bears, but the gentle bears from the war torn country of Syria are among my favourites. I wish more zoos would give them a home.
I think Nanook must share my affection and concern for the Syrian bears as this article will show.
The sand in the enclosure is a joy for Nanook to roll in.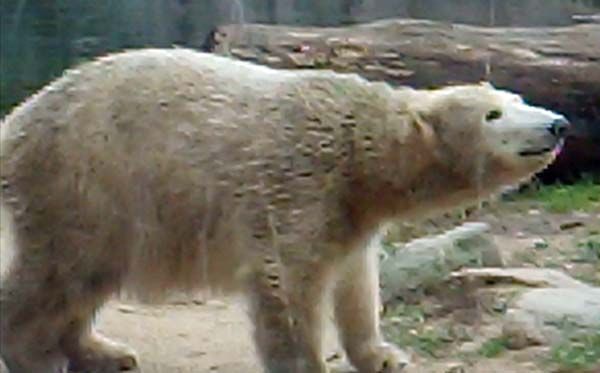 Is this Syrian enough? Nanook seems to be checking herself out.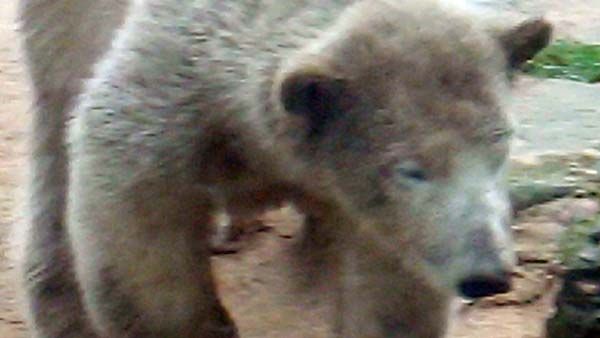 Looking nice and desert coloured, Nanook goes on her way.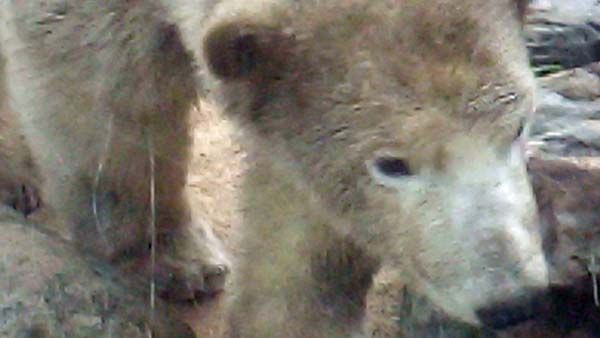 I love this close up shot of Nanook at the glass, checking out a new visitor.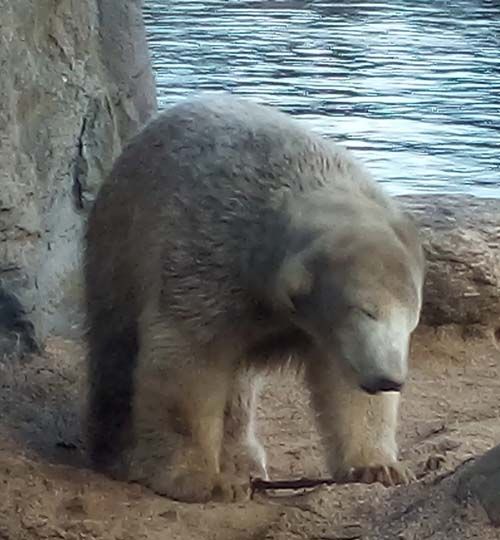 Like all good haircare a bit of blowdrying cannot do any harm. Nanook has her own technique.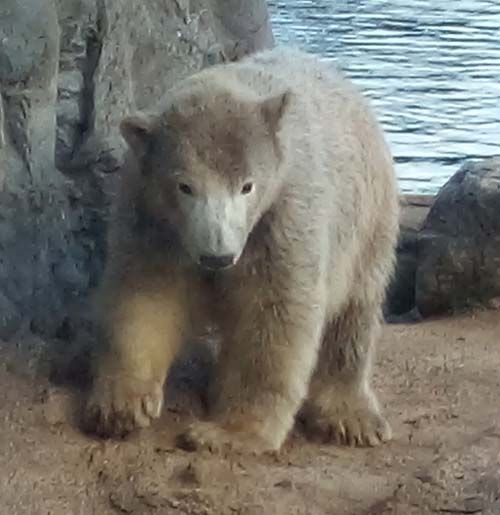 Getting sandier.. Now where did Nanook hide that treat,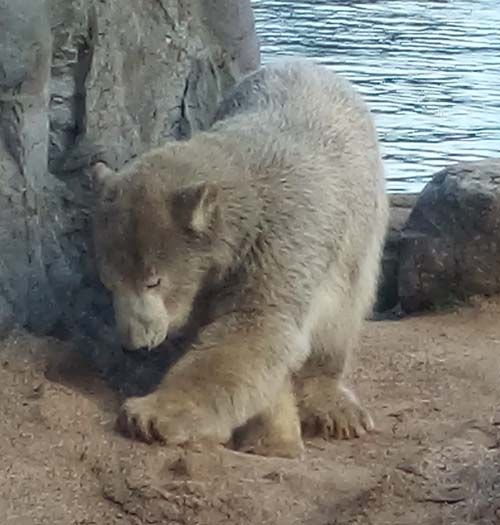 Nanook checks out one of her favourite places.
Nanook is nothing if not thorough, paws and nose are engaged in the search.
Oh well, if mum won't lend a hand, perhaps I should check somewhere else.
Maybe in the water, Nanook looks to see if Lara is anywhere around
A lick to check if the keepers have left any taste marks.
That's mum over there, why won't she come and help me look for some treats.
Nanook decides that she will have to carry on the search herself.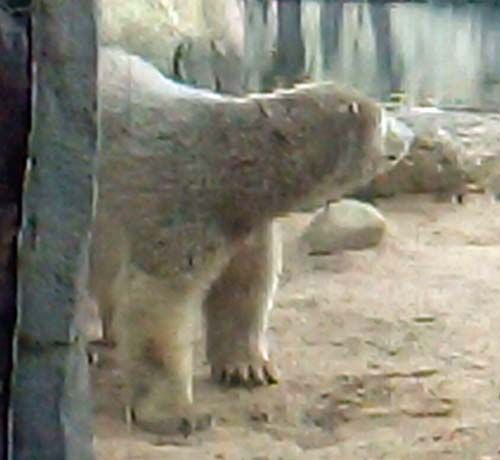 What's mum doing over there? She could come and lend a hand.
Nanook decides that she will go back to the other side of the enclosure,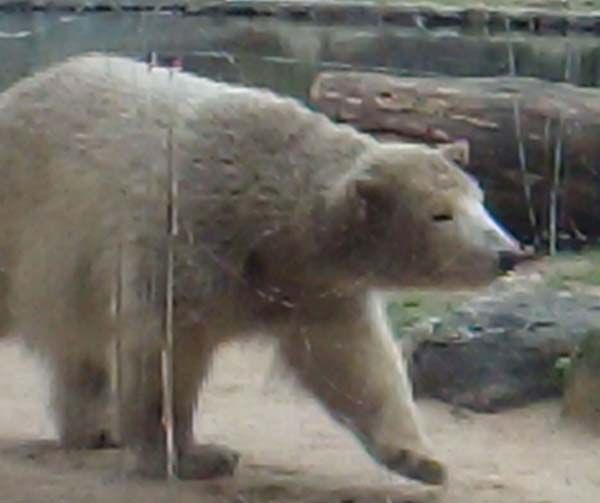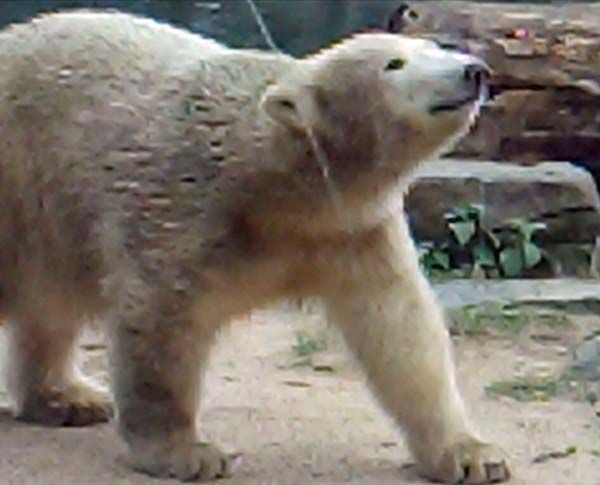 Nanook is very confident bear, and strides out.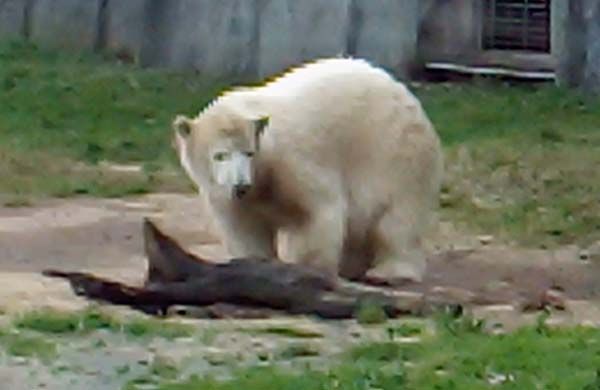 Nanook first discovered this tree trunk as a little cub back in April. It is still a favourite toy.
More like an adult bear than a cub, Nanook thoroughly searches for treats.
Eventually, Nanook decides to go back to the apples. She has become whiter again too!