Greetings from Fiete & Co
Feb 1st, 2019 | By
mervi
| Category:
Sóstó Zoo
1.2.2019 – Photos: Sóstó Zoo
It's been quite a while since we had news from the Sóstó Zoo. I haven't got any news now but I want to show you some nice photos of the zoo anyway.
Fiete looks gorgeous as always!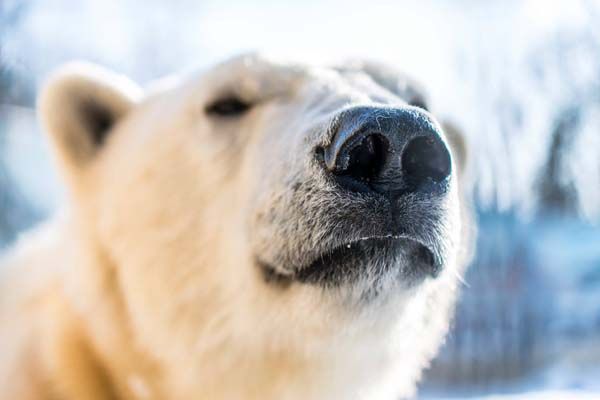 A morning walk by the pool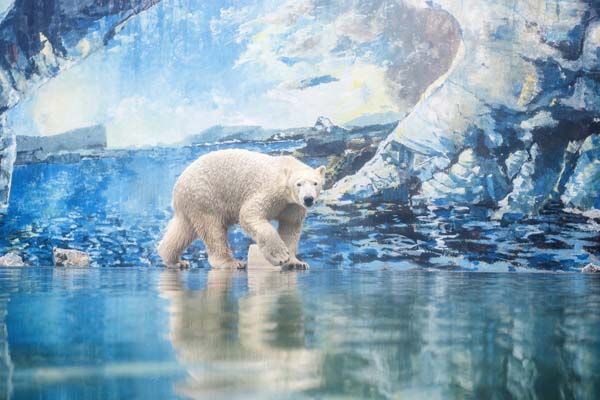 During the walk Fiete met lovely Snezcana.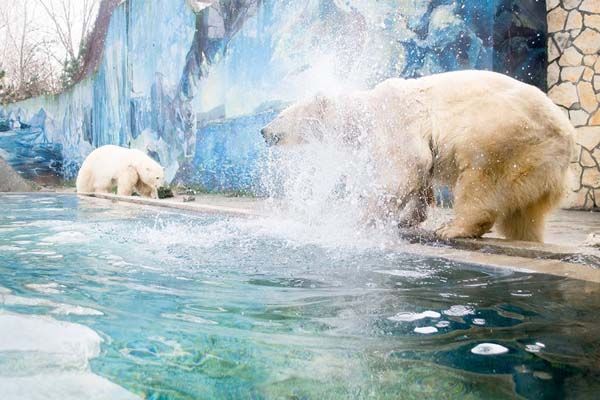 What a nice portrait of a nice couple!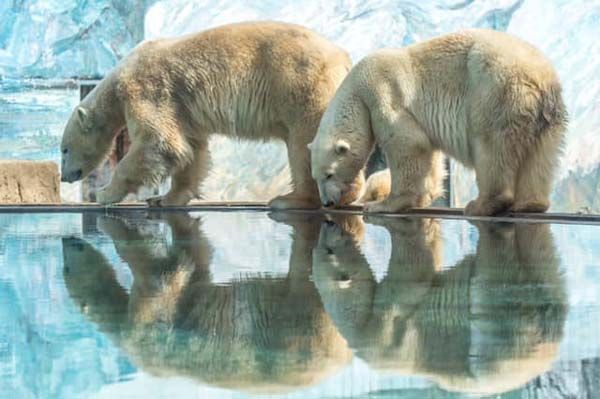 Some back stroke in the pool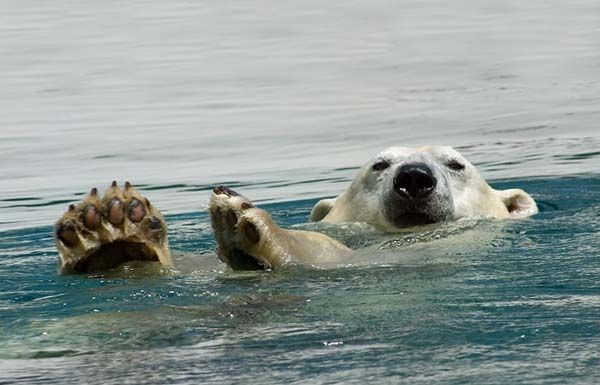 To our white friends' delight it's been snowing in Hungary, too.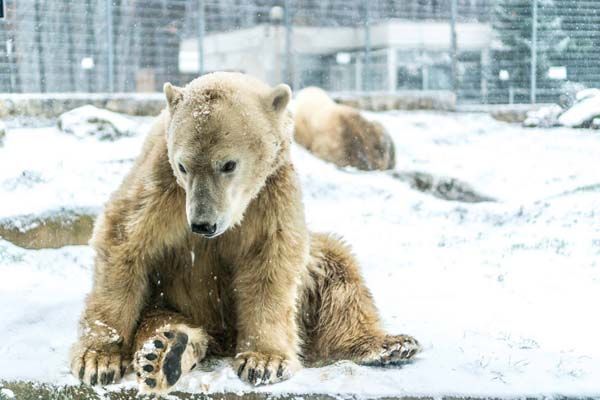 Fiete, Zora and Snezcana – the whole family in the same photo.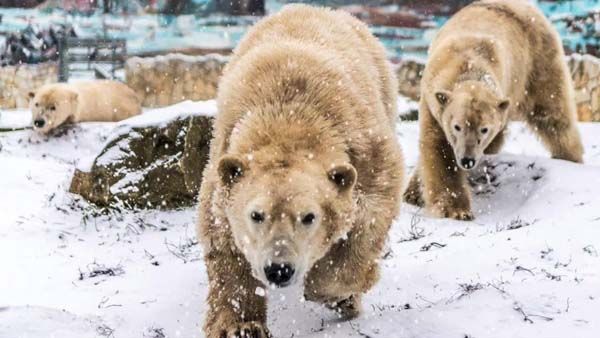 Supervising the keepers when they were cleaning the windows. 🙂
It's polite to swim close to the visitors and say 'hello and welcome'.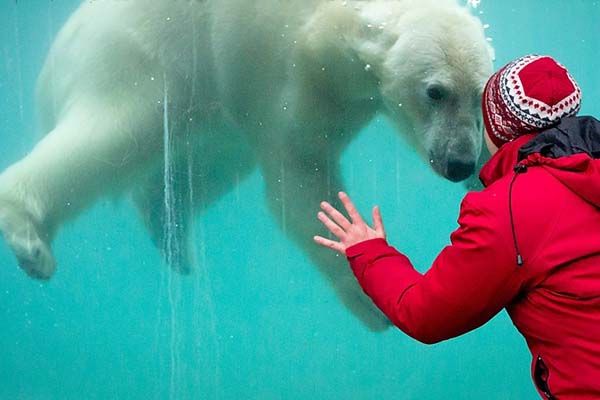 There are a lot of beautiful animals in this zoo. Let me present some of them to you:
The snowy background makes the leopard's fur look even more 'spottish'. 🙂
The wolves can make themselves almost invisible ….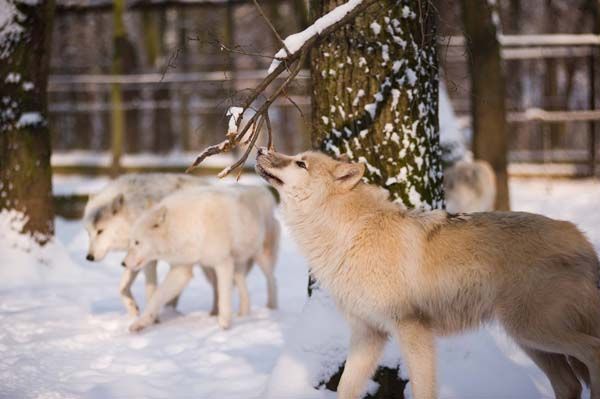 The elephants didn't seem to mind the snowing.
The baby lolifantje seems to be quite comfortable in the slippery ground. At least he/she looks very determined and selfconfident. 🙂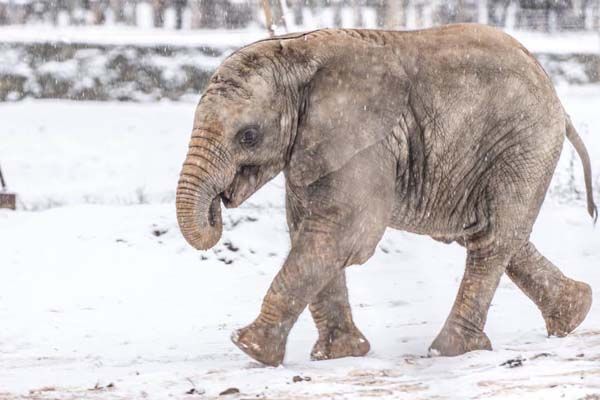 The red pandas with their cute faces look very curious. What's this white stuff?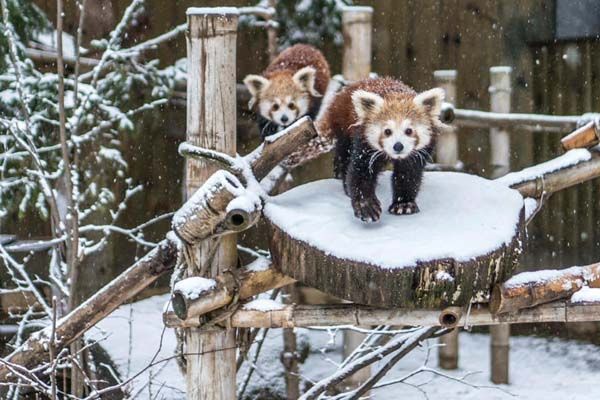 A thorough examination 🙂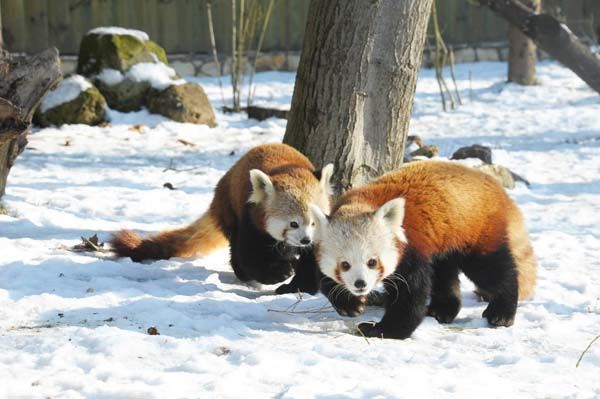 This was the zoo's new year photo of Fiete. I can only write that he looks very, very handsome.