Lynn and her baby in the Zoo-TV
Feb 22nd, 2019 | By
mervi
| Category:
Denmark
22.2.2019 – Source: the Copenhagen Zoo
The webcam – the Zoo-TV – in Copenhagen is working better. The screen is much sharper now so we can see Lynn and her baby more clearly.
Yesterday I could witness some nice and even funny scenes. The photos are screen shots from the webcam so they are of poor quality but I hope you can enjoy them anyway.
First I saw Lynn nursing her cubbie.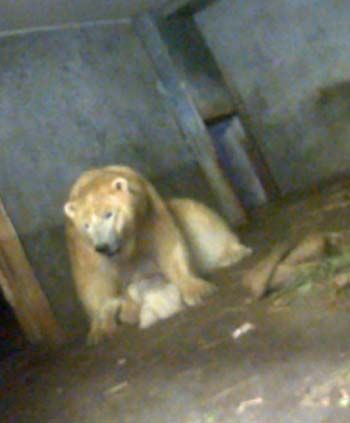 It's balm to one's soul to see a polar bear mother nursing her baby. So peaceful, so beautiful, so touching.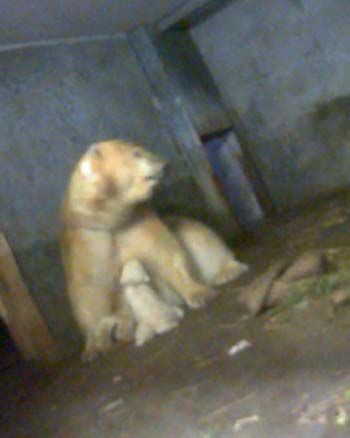 When the baby's 'lunch break' was over Lynn went towards an opening that looks like a narrow door.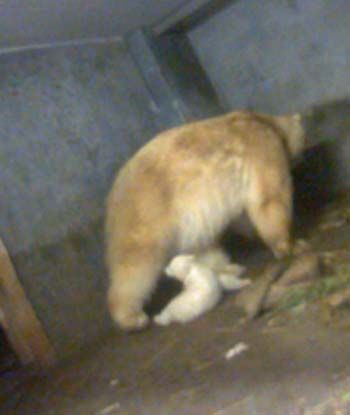 I'm not sure what she was doing but it looked like she was eating something. Maybe the keepers had placed food for her there.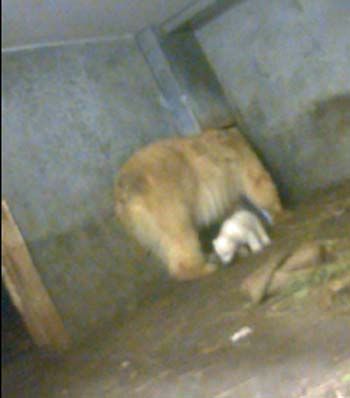 The cubbie was curiously examining the den ….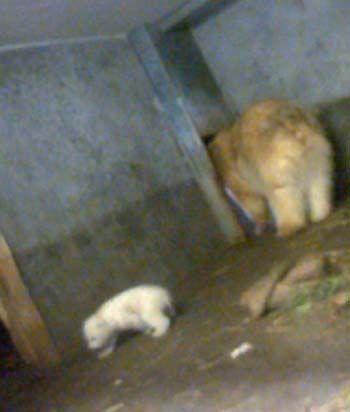 …. and many times Lynn carried it to the 'door'.
The sweetie kept escaping over and over again. 🙂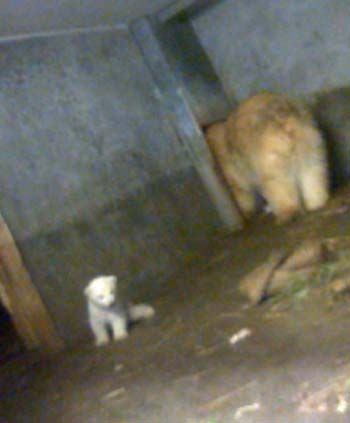 This cubbie seems to be very mobile and curious. It's also fun to see how white the baby's fur is compared to Lynn's brownish fur.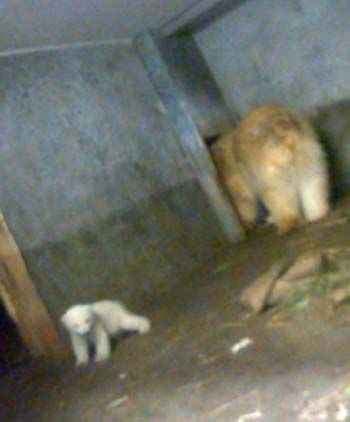 When the bears come closer to the camera we can even admire their faces. Of course, it takes some patience to see any action but I can quarantee the patience is richly rewarded when you see these two!