Lynn's baby was feeling adventurous again
Feb 2nd, 2019 | By
mervi
| Category:
Denmark
2.2.2019 – Source: the Copenhagen Zoo
The baby bear in Copenhagen seems to be an adventurous kind of baby. Again it wanted to have a look at the outside world. However, mama Lynn thinks it's too early … We don't know yet if it's a 'drenge' or a 'pige' but the cub is very mobile.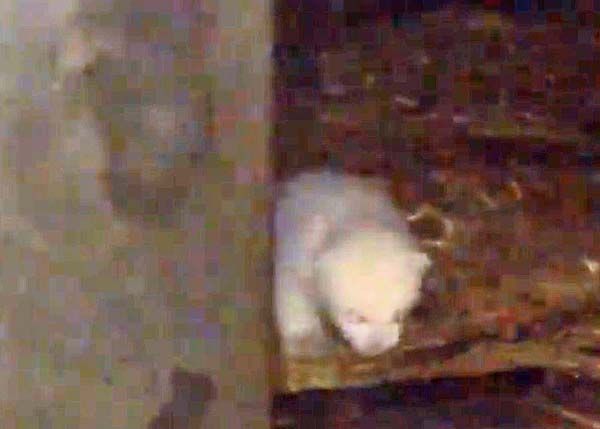 It's difficult to take photos with a cell phone in the poor light but the keepers managed to make a short video. I tried to make some screen shots for you which I hope will give you an idea of how the cubbie is doing.